No One Should Ever Listen to Anything Rahm Emanuel Has to Say About Politics
Rahm Emanuel is now a pundit at the Atlantic. But no amount of rebranding can change the fact that his political career has been an abject failure.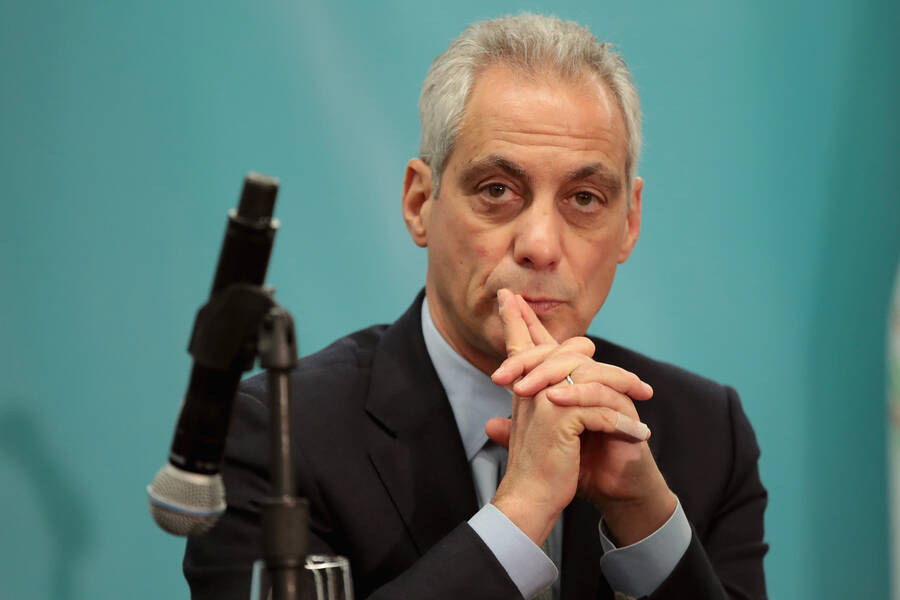 Mon­day marked Rahm Emanuel's offi­cial last day as may­or of Chica­go, and America's third-largest city is bet­ter off for it.
Rahm Emanuel represents the very system of elite governance that he blames in his Atlantic article for creating our current political crisis.
After eight years in office, Emanuel secured his lega­cy as a neolib­er­al arche­type for urban gov­er­nance and is leav­ing behind a city mired in a vast array of crises, span­ning pub­lic edu­ca­tion, gun vio­lence, debt, police bru­tal­i­ty, hous­ing and eco­nom­ic inequal­i­ty. Yet rather than take respon­si­bil­i­ty for his dis­as­trous reign in Chica­go, he has instead embarked on a rebrand­ing tour to makeover his pub­lic image. The main­stream media is, unsur­pris­ing­ly, com­plic­it in this reha­bil­i­ta­tion, but we should not be fooled.
On Tues­day, the Atlantic announced that Emanuel had tak­en a new posi­tion as a con­tribut­ing edi­tor at the mag­a­zine. This announce­ment coin­cid­ed with Emanuel's debut sto­ry for his new job, ​"It's Time to Hold Amer­i­can Elites Account­able for Their Abus­es."
For those who have any famil­iar­i­ty with Emanuel's back­ground — a for­mer invest­ment banker turned Demo­c­ra­t­ic Par­ty oper­a­tive, turned cen­trist archi­tect, turned pres­i­den­tial chief of staff, turned may­or known for pri­or­i­tiz­ing the wealth­i­est over work­ing-class res­i­dents — such an arti­cle premise is pre­pos­ter­ous. Still, it's worth inter­ro­gat­ing why Emanuel's for­ay into becom­ing a Seri­ous Pun­dit is so abhorrent.
Emanuel is cor­rect in his analy­sis that the 2016 elec­tion illus­trat­ed how fed up Amer­i­can vot­ers are with the rule of elites in our soci­ety. Don­ald Trump won by rid­ing a wave of this anger straight to the White House, where­as Hillary Clin­ton rep­re­sent­ed the very sys­tem of elite suprema­cy many vot­ers blamed for help­ing stack the cards against them. But if Clin­ton was suc­cess­ful­ly paint­ed as an avatar for this biased sys­tem, Emanuel has in many ways been its guru.
After all, it was Emanuel who, while serv­ing in the Clin­ton admin­is­tra­tion, helped write NAF­TA, the trade agree­ment which fueled off­shoring of jobs, wage stag­na­tion, upward redis­tri­b­u­tion of income and the col­lapse of the man­u­fac­tur­ing sec­tor in the Unit­ed States. He sim­i­lar­ly helped push through wel­fare reform, leg­is­la­tion that spiked extreme pover­ty and cut off a life­line for mil­lions of work­ing-class Amer­i­cans, as well as the 1994 crime bill which incit­ed the mass incar­cer­a­tion crisis.
After leav­ing the White House in 1998, Emanuel dove into the world of invest­ment bank­ing where, over the course of four years, he made a stag­ger­ing $16 mil­lion—more than 10 times what an aver­age Amer­i­can will earn over their entire lifetime.
Dur­ing his time as head of the DCCC in the late 2000s, Emanuel focused on push­ing the Demo­c­ra­t­ic Par­ty fur­ther to the right, recruit­ing con­ser­v­a­tive ​"Blue Dog" Democ­rats who worked to imple­ment aus­ter­i­ty, dereg­u­late Wall Street and oppose health­care expan­sion. Lat­er while serv­ing as Pres­i­dent Obama's chief of staff, Emanuel took a hard line against union work­ers dur­ing the auto bailout and worked dili­gent­ly to con­vince Oba­ma not to pur­sue Oba­macare — a plan that would ulti­mate­ly pro­vide health­care cov­er­age to mil­lions of Americans.
And as may­or of Chica­go, Emanuel has con­tin­ued his life­long polit­i­cal project of advanc­ing cor­po­rate-friend­ly poli­cies while ignor­ing the needs and demands of the poor and polit­i­cal­ly uncon­nect­ed. He closed down pub­lic schools and men­tal health clin­ics, over­saw a police depart­ment rife with abuse, fought pub­lic-sec­tor unions, lav­ished cor­po­rate giants with tax breaks while rais­ing regres­sive fines and fees, pri­va­tized pub­lic ser­vices, presided over hor­rif­ic lev­els of gun vio­lence and locked com­mu­ni­ty groups and neigh­bor­hood lead­ers out of demo­c­ra­t­ic deci­sion-mak­ing in favor of his friends in high finance and cor­po­rate America.
In oth­er words, Rahm Emanuel rep­re­sents the very sys­tem of elite gov­er­nance that he blames in his Atlantic arti­cle for cre­at­ing our cur­rent polit­i­cal cri­sis — which should make us very sus­pect of the solu­tions he proposes.
So, what does Emanuel actu­al­ly say will help get Amer­i­ca out of our cur­rent sta­tus quo? Per­haps enact­ing poli­cies that would rein in the bank­ing and finan­cial indus­tries that have wreaked hav­oc upon the econ­o­my? Or pro­vide social pro­grams like uni­ver­sal health­care and a jobs guar­an­tee that would help lift mil­lions out of pover­ty and pro­vide a safe­ty net for strug­gling fam­i­lies? Nope.
Pop­u­lar pro­grams like Medicare for All, break­ing up large finan­cial insti­tu­tions and pro­vid­ing guar­an­teed employ­ment are being embraced by a num­ber of 2020 Demo­c­ra­t­ic can­di­dates, includ­ing Bernie Sanders and Eliz­a­beth War­ren. But Emanuel instead uses his new perch as a colum­nist to preach emp­ty bro­mides about ​"jus­tice" and ​"stand­ing up for mid­dle-class inter­ests and val­ues." In fact, Emanuel says he doesn't think embrac­ing bold new poli­cies is the answer, dis­miss­ing­ly stat­ing that ​"Every time Democ­rats look at a prob­lem, they think of a program."
On one point, Emanuel is crys­tal clear, say­ing, ​"The answer cer­tain­ly isn't social­ism." In his view, a more egal­i­tar­i­an pol­i­tics that con­fronts mar­ket fun­da­men­tal­ism head-on just amounts to a more pow­er­ful ​"bureau­cra­cy." Such slights at a left-wing approach to gov­ern­ment are noth­ing new, but it's telling that Rahm Emanuel — a scion of neolib­er­al­ism — feels the need to decry a social­ist turn in the Demo­c­ra­t­ic Party.
Emanuel can see the tec­ton­ic shifts occur­ring in the par­ty he's spent his polit­i­cal career push­ing in a cen­trist direc­tion. Social­ism is ris­ing in pop­u­lar­i­ty, includ­ing in Emanuel's home­town of Chica­go where six demo­c­ra­t­ic social­ist city coun­cil mem­bers were just elect­ed to office. It's no sur­prise that he would be dis­mayed by such a devel­op­ment that stands as a direct repu­di­a­tion of his time in office.
Where­as Emanuel car­ried out a ​"trick­le-down" eco­nom­ic pro­gram that pro­vid­ed ben­e­fits to the top while poor neigh­bor­hoods were starved of resources, the new class of social­ist lead­ers is advo­cat­ing mas­sive new tax­es on the rich to fund social pro­grams. If the Chicago's 2019 elec­tions are any indi­ca­tion, with pro­gres­sives and social­ists tak­ing pow­er across the city, Emanuel's approach to gov­er­nance has been proven an abject fail­ure. Which is all the more rea­son he shouldn't be tak­en seri­ous­ly as a polit­i­cal authority.
We have only just begun to expe­ri­ence Emanuel's new career in pun­dit­ry. Tues­day also saw the announce­ment that he will join ABC News as a con­trib­u­tor. We can expect that he will con­tin­ue to laud right-wing Demo­c­rat Joe Biden for his ​"dis­ci­pline" on the cam­paign trail while attack­ing pro­gres­sives such as Rep. Ilhan Omar and warn­ing the par­ty against tak­ing clear stands on issues such as health­care and the cli­mate. After all, these are exact­ly the types of tired, back­ward-look­ing takes he was hired by these cor­po­rate media out­lets to provide.
But for work­ing peo­ple in Chica­go and across the coun­try, Rahm Emanuel's cen­trist polit­i­cal vision has by now been ful­ly dis­cred­it­ed. Let's make sure to nev­er for­get that.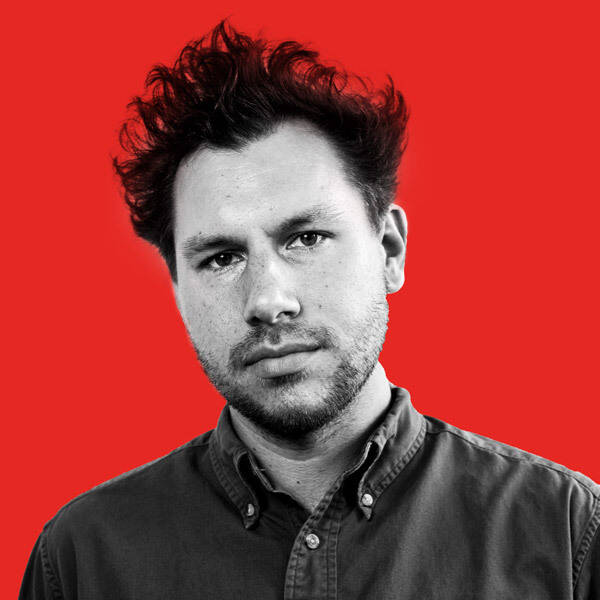 Miles Kampf-Lassin, a grad­u­ate of New York Uni­ver­si­ty's Gal­latin School in Delib­er­a­tive Democ­ra­cy and Glob­al­iza­tion, is a Web Edi­tor at In These Times. Fol­low him on Twit­ter @MilesKLassin