Mayor 1% Rahm Emanuel Will Not Be Missed in Chicago
Emanuel will be remembered for his arrogance, impatience and disregard for regular Chicagoans.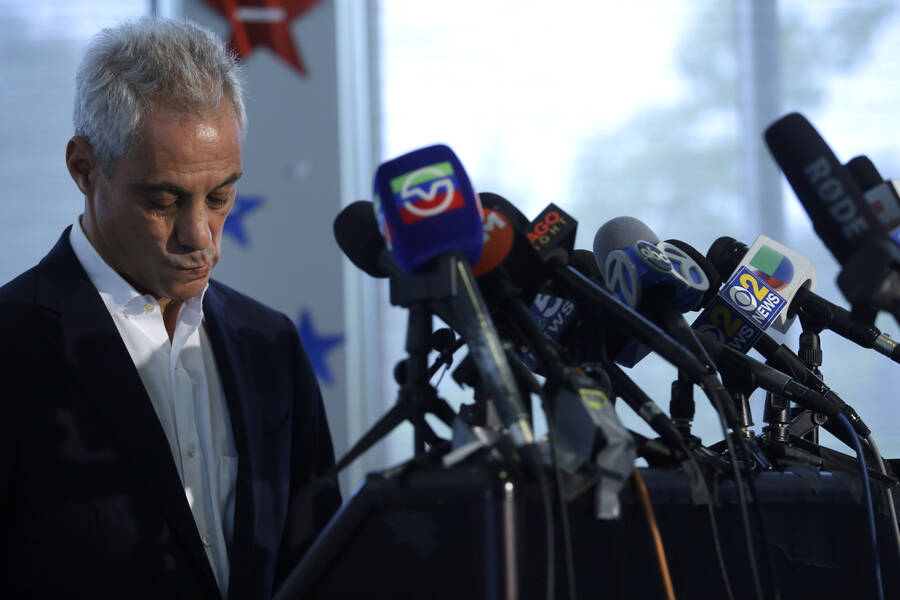 On July 7, more than a thou­sand Chicagoans marched onto the Dan Ryan Express­way on the city's South Side, defy­ing state police who threat­ened to arrest them.
In the Windy City, Emanuel will always be remembered by many as Mayor 1%.
Marchers were protest­ing issues includ­ing ram­pant gun vio­lence on the city's South and West sides. May­or Rahm Emanuel pub­licly endorsed the action, lock­ing horns with Gov. Bruce Rauner and state police over the planned civ­il disobedience.
But despite the may­or's announced sup­port, count­less marchers named him as the tar­get of their protest, and blamed him for the city's violence.
Their main focus was not his polic­ing strat­e­gy or posi­tion on gun laws, but rather his fail­ure — or refusal — to invest in the South and West sides: African Amer­i­can and Lati­no neigh­bor­hoods rav­aged by vio­lence. While the nation­al move­ment ignit­ed by the teenagers from Park­land, Flori­da has focused large­ly on gun con­trol, in Chica­go, marchers on the express­way and count­less oth­er res­i­dents say dev­as­tat­ing gun vio­lence has caused by Emanuel's actions over his tenure in City Hall: clos­ing pub­lic schools, slash­ing city jobs, shut­ter­ing men­tal health clin­ics and invest­ing in trendy neigh­bor­hoods while strug­gling ones languish.
Then there's Emanuel's most noto­ri­ous con­tro­ver­sy: Poten­tial­ly cov­er­ing up vio­lence by police as high­light­ed in the shoot­ing of Laquan McDon­ald.
Chicago's gun vio­lence and its pen­sion cri­sis were the main issues high­light­ed in much of the nation­al media cov­er­age of Emanuel's Sept. 4 announce­ment that he would not seek re-elec­tion in 2019.
While many Chicagoans clear­ly do blame Emanuel for the vio­lence, and it would be a stain on any may­or, this fram­ing lets Emanuel off the hook for the deep­er rea­sons that so many city res­i­dents oppose him, espe­cial­ly African Amer­i­cans and Lati­nos who live in the neigh­bor­hoods where vio­lence is worst.
Even before Emanuel took office in 2011, he had already posi­tioned him­self as ​"May­or 1%," intent on reshap­ing Chica­go as a glis­ten­ing, hip glob­al city that many felt had no room for reg­u­lar peo­ple strug­gling to sur­vive on low-pay­ing jobs, with crim­i­nal records or in crum­bling neighborhoods.
Emanuel promised to slash inef­fi­cien­cy and pub­lic spend­ing, to run Chica­go like a busi­ness and whip its finances into shape. And once in office, he fol­lowed through. But poor peo­ple with dis­abil­i­ties and men­tal health needs don't make for a prof­itable busi­ness. And Emanuel has always seemed unin­ter­est­ed in — and even hos­tile to — the sug­ges­tion that serv­ing them and lis­ten­ing to their demands is the may­or's responsibility.
Like­wise, labor unions and their mem­bers — which built Amer­i­ca's mid­dle class and made Chica­go the City of Big Shoul­ders — were an incon­ve­nience and imped­i­ment to Emanuel, as he made clear from day one, pick­ing fights with both trade unions and teach­ers who called out Emanuel's role in a larg­er class war.
Inequal­i­ty, seg­re­ga­tion and gun vio­lence have long been endem­ic to Chica­go, and fatal shoot­ing rates were high­er in the 1990s than they are now, but that posed no threat to for­mer May­or Richard M. Daley's power.
Many argue that Daley should have been held more account­able for his efforts to pri­va­tize and strat­i­fy the city. But in style if not in sub­stance, Daley still respect­ed the idea that work­ing peo­ple, neigh­bor­hood orga­ni­za­tions, labor unions and lead­ers of minor­i­ty groups were play­ers who had a seat at the table. Emanuel strode into office with the slick arro­gance of the tech start­up founders he adores, with no time for such afore­men­tioned insti­tu­tions or the scores of reg­u­lar peo­ple they represent.
When he was called to task by the Chica­go Teach­ers Union's wild­ly pop­u­lar 2012 strike, and when he was forced into a 2015 run-off by may­oral chal­lenger Jesus ​"Chuy" Gar­cia, Emanuel respond­ed with fits of piqué and patron­iz­ing plat­i­tudes. Most saw through his attempts to throw mon­ey at black neigh­bor­hoods, glad-hand with black high school stu­dents or don a fuzzy sweater to apol­o­gize for being so abrasive.
An Emanuel com­ment last month about the gun vio­lence seemed to sig­nal that even these half-heart­ed attempts at engag­ing with and under­stand­ing reg­u­lar peo­ple had become too wear­ing for the may­or. He essen­tial­ly claimed par­ents and com­mu­ni­ties are respon­si­ble for stop­ping the vio­lence by instill­ing bet­ter ​"val­ues" and a ​"moral com­pass" in their kids. Many saw the com­ments aimed at low-income black and Lati­no par­ents, who are strug­gling just to get by in Rah­m's bifur­cat­ed Chicago.
In ret­ro­spect, it appeared to be a sign he was just done with it all, ready to move on to some­where more appre­cia­tive of his tal­ents, with­out hav­ing to risk the humil­i­a­tion — or, per­haps in his view, just the has­sle — of anoth­er elec­tion where mul­ti­ple African-Amer­i­can can­di­dates and his own for­mer police chief are poised to spot­light all the ways he has betrayed and attacked Black, Lati­no and poor Chicagoans.
Or maybe Emanuel was just speak­ing from the heart when he made the ​"val­ues" com­ment, one he report­ed­ly had pre­vi­ous­ly road-test­ed in pri­vate. If so, it points to the may­or being clue­less about the com­pli­cat­ed eco­nom­ic and social fac­tors under­ly­ing gang vio­lence and sug­gests he's so unfa­mil­iar with those neigh­bor­hoods that he has­n't seen the ample exam­ples of ​"good val­ues" therein.
Either way, the com­ment was a fit­ting begin­ning of the end for Emanuel's tenure in City Hall.
Depend­ing what Emanuel does in the future, his time in Chica­go may become a blip in an illus­tri­ous polit­i­cal biog­ra­phy. But in the Windy City, he will always be remem­bered by many as May­or 1%, sym­bol­iz­ing the arro­gance and impa­tience of those who would shape soci­ety to cel­e­brate enti­tle­ment, fame and wealth. And his depar­ture will be seen by many as a vic­to­ry for those whose ​"val­ues" encom­pass sol­i­dar­i­ty, empa­thy and democracy.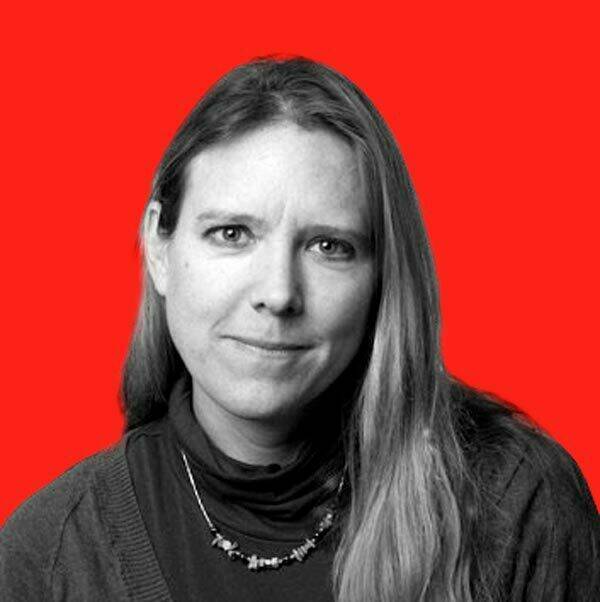 Kari Lyder­sen
is a Chica­go-based reporter, author and jour­nal­ism instruc­tor, lead­ing the Social Jus­tice
&
amp; Inves­tiga­tive spe­cial­iza­tion in the grad­u­ate pro­gram at North­west­ern Uni­ver­si­ty. She is the author of May­or
1
%: Rahm Emanuel and the Rise of Chicago's
99
%.