Rahm Emanuel's New Campaign Ad Shows a Mayor Who's Terrified He's About to Lose
His reelection bid was supposed to be a cakewalk, but Rahm is clearly starting to get nervous.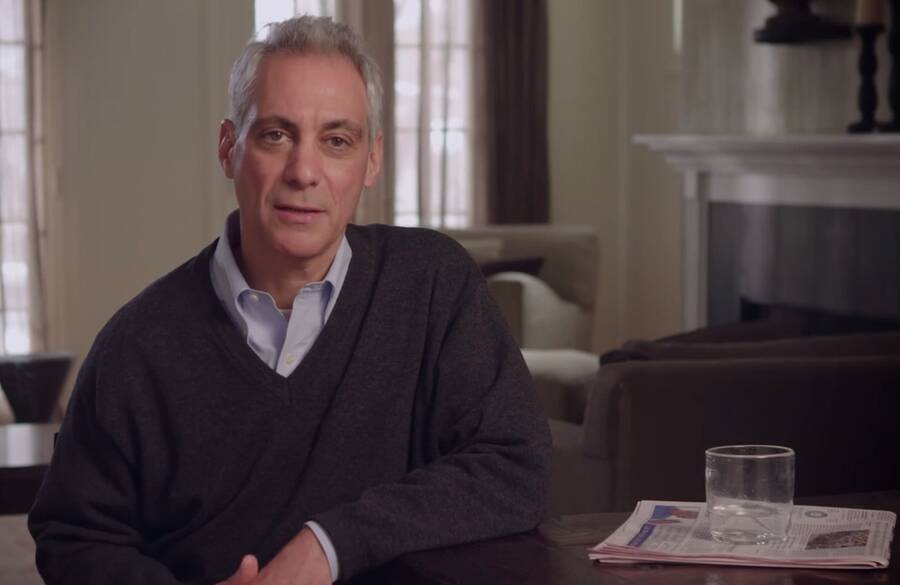 Mayor Rahm Emanuel has just released a remarkable commercial that will no doubt soon be saturating Chicago's airwaves ahead of his widely unexpected April 7 runoff election against progressive challenger Jesús ​"Chuy" García.
If, just a few weeks away from a runoff, Emanuel is issuing a major mea culpa for a fairly fundamental aspect of who he is, that seems less like smart campaigning and more like the last-ditch effort of a candidate who's starting to sweat.
The ad is remarkable, because it showcases a mayor who is actually terrified he is going to lose what was supposed to be a cakewalk reelection bid.
Unlike Emanuel's previous campaign commercials that smugly boasted of his ​"toughness" as an executive, the new 30-second spot features Emanuel in what appears to be his home, fairly relaxed, no tie, a newspaper and empty glass on a dining room table. It starts with a frank admission: ​"They say your greatest strength can be your greatest weakness. I'm living proof of that. I can rub people the wrong way, or talk when I should listen. I own that."
He goes on to insist that those characteristics just prove how ​"driven" he is ​"to make a difference" in the city. Still, he admits again at the end, ​"I'm not gonna always get it right."
It's an interesting campaign strategy: begin with an admission of weakness and that people don't really like you, but insist they should vote for you anyway. The ad gives a rare glimpse of humility from a guy who's built a mystique over the years around being the kind of guy who sends political opponents a rotting fish in a box and curses out individual leaders or entire unions.
The commercial reminded me of a spot for former Illinois Gov. Pat Quinn, released just before the gubernatorial elections last November. In that ad, Quinn is shown on a basketball court, nailing jump shots while talking about his accomplishments in office. Then, he bricks, the ball bouncing off of the rim.
"I'm not perfect," Quinn admits, before insisting his actions have been good for the state.
As Chuck Sudo notes at Chicagoist, Emanuel seems to be heeding the messaging advice of former Quinn spokesperson Brooke Anderson, who wrote the day after the mayoral runoff was announced, ​"He could warm up his appeal to voters by acknowledging, at the right moment in the weeks ahead, that he hasn't done everything right. … Imperfection resonates. It's human. Some off-message sincerity — even vulnerability — could be just what the mayor needs."
But Anderson didn't mention one minor detail: Her former boss tried this strategy when he was on the ropes, too. He told Illinois voters that he wasn't perfect and had made mistakes, but begged them to give him another chance. And he lost. A few last-minute words of contrition in a campaign commercial weren't enough to secure Gov. Quinn's reelection, and probably just came across to voters as desperate.
The same feels true of Emanuel's 11th-hour admission that he's often a jerk. If, just a few weeks away from a runoff election, the mayor has to issue a major mea culpa for a fairly fundamental aspect of who he is, that seems less like smart campaigning and more like the last-ditch effort of a candidate who's starting to sweat.
Be one of the first
Help kick off the new era of In These Times! Without a media that brings people together and creates a written record of the struggles of workers, their voices will be fragmented and forgotten.
The mission of In These Times is to be that written record, and to guide and grow those movements.
We have a lot of work ahead of us, and that work starts today. Early support is the most valuable support, and that's why we're asking you to pitch in now. If you are excited for this new era of In These Times, please make a donation today.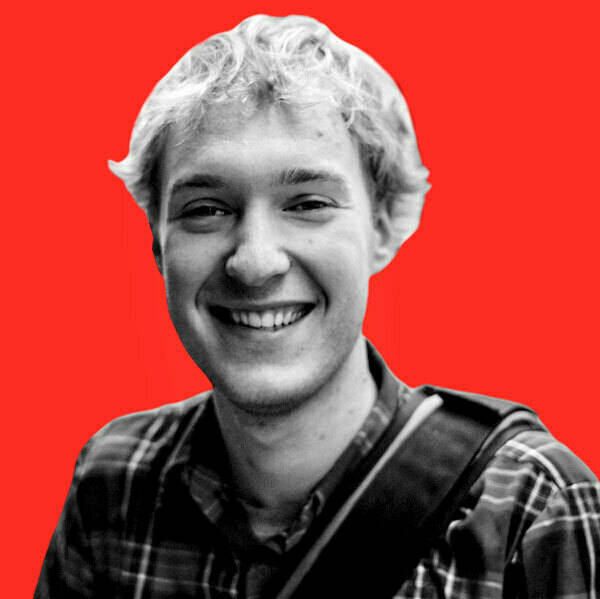 Micah Uetricht is an editor at Jacobin magazine. He is a con­tribut­ing edi­tor and former associate editor at In These Times, and the author of Strike for Amer­i­ca: Chica­go Teach­ers Against Aus­ter­i­ty and coauthor of Bigger Than Bernie: How We Go From the Sanders Campaign to Democratic Socialism, and is currently at work on a book on New Leftists who took jobs in industries like steel and auto to organize on the shop floor.