Girl, You'll Be a Cannibal Soon
A new French horror film explores identity, coming of age and the various temptations of the flesh.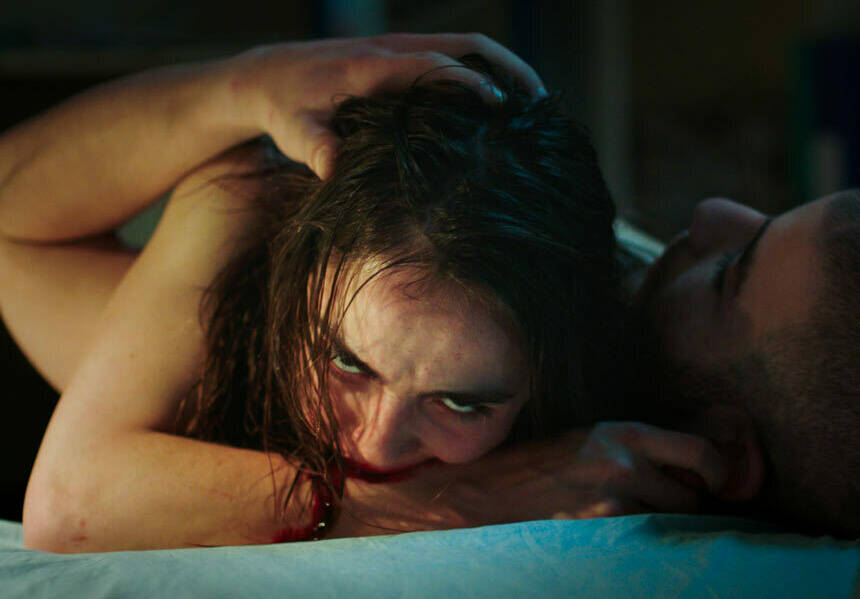 Some peo­ple like their movie meals straight up, steak and pota­toes and no fun­ny busi­ness. But from where I'm sit­ting, there's noth­ing quite as tasty and chew­able as a film with lay­ers and secrets. This is the realm where, often, genre films cross DNA with poet­ry, and it's where the new French film Raw roots itself.
Her meticulously cultivated veggie-ness gives way to a fascination with flesh, in any condition, alive or dead, off any animal.
Not that there isn't steak on the menu. Direc­tor Julia Ducournau's first fea­ture­length film is being sold as a hor­ror film, but that doesn't come close to cat­e­go­riz­ing it. It plays instead like a Jane Cam­pi­on movie (think Sweet­ie or Holy Smoke or In the Cut) writhing through a painful men­stru­al con­trac­tion. We first meet Jus­tine (Garance Mar­il­li­er) as an unpret­ty, shy fresh­man from a stri­dent­ly veg­e­tar­i­an fam­i­ly being dri­ven by her par­ents to a school where her old­er sis­ter also stud­ies. The nature of this very, very strange school is revealed in frag­ments, but essen­tial­ly it's a remote vet­eri­nary col­lege with a mani­a­cal haz­ing culture.
The film's whole set­up is an expres­sive, almost sur­re­al place­hold­er for every kind of iden­ti­ty cri­sis, loss of auton­o­my and sex­u­al uncer­tain­ty. In the mid­dle of the freshmen's first night, masked pranksters trash their rooms, yank the undressed new­bies out of bed and make them crawl across the cam­pus to a blis­ter­ing drugs-sex-booze rave. On the first day of class­es, they're buck­et­ed with what appears to be horse blood by the upper­class­men (for a class pho­to!). None of this is com­fort­able for the misfit‑y Jus­tine, but amid dog autop­sies and eques­tri­an rec­tal exams, she tries to con­form. (Her sister's already a snot­ty beast of an upper­class­man.) As part of their ordeal, Jus­tine and her class­mates are all fed raw rab­bit organs. She refus­es but then relents and pre­dictably pukes — and also turns an unfore­seen corner.
Pri­vate­ly, the pres­sure changes her, and her metic­u­lous­ly cul­ti­vat­ed veg­gie-ness gives way to a fas­ci­na­tion with flesh, in any con­di­tion, alive or dead, off any ani­mal. As we've all giv­en way, of course, one way or anoth­er. Clear­ly, the sud­den car­niv­o­rous con­ver­sion is also sug­ges­tive of real-life dilem­mas. Justine's sense of indi­vid­u­al­i­ty — her iden­ti­ty, her diet, her con­trol over her own body— is under siege from the get-go. Jus­tine admits to still being a vir­gin, hes­i­tant­ly dis­cov­er­ing that sex is just anoth­er way to mix with flesh — but it becomes anoth­er shard of her self under attack. Justine's body begins to change as well, in ways she doesn't like.
There are clear res­o­nances here with eat­ing dis­or­ders: When she's over­heard vom­it­ing some hor­ri­ble gout of her own hair in a school bath­room, anoth­er girl help­ful­ly, bulim­i­cal­ly, advis­es her to use two fin­gers, it's eas­i­er that way. All of this reach­es its first apex of lurid odd­ness when Justine's sis­ter Alex­ia (Ella Rumpf) insists on hot-wax­ing Justine's hairy crotch — anoth­er bid to ren­der her a nor­mal girl. While des­per­ate­ly deploy­ing scis­sors, Alexia's mid­dle fin­ger is lopped off. Alex­ia faints in a pud­dle of blood, and a frayed Jus­tine takes the moment to lick, then nib­ble, then com­plete­ly chow down on the sev­ered dig­it. That's when Alex­ia wakes up.
Hon­est­ly, some­times the movie's lust for out­ra­geous­ness makes hay out of its body-pol­i­tics syl­lo­gisms. But we get an artic­u­late vision of a woman under absurd siege, from with­in and with­out. Can­ni­bal­ism, as genre movies have taught us for decades, can be cap­i­tal­ism in extrem­is, but it also con­founds the bor­ders we've set between the uses we put to flesh. Vam­pirism is most often equat­ed with sex­u­al pre­da­tion and seduc­tion, but in Raw the flesh-eat­ing morphs from the sur­ren­der of fem­i­nine auton­o­my into a kind of hunger that tran­scends sex and food and becomes exis­ten­tial. Jus­tine can­not have sex with­out bit­ing and try­ing to eat whomev­er she's with.
Even­tu­al­ly, Ducournau's sto­ry bends the sis­ter­ly dra­ma into a scream­ing fam­i­ly psy­chopathol­o­gy that leaves many ques­tions, even metaphor­ic ones, unan­swered. It's a trou­ble­some, crazy film, and may well leave view­ers with a Rorschach‑y vari­ety of fem­i­nist reac­tions: Is it inter­ro­gat­ing oppres­sion and exploita­tion, or man­i­fest­ing them? Are its sym­bol­ic ideas apt, or too nasty to res­onate? Is a woman's vexed rela­tion­ship with flesh — ani­mal or human— kind of a con­ser­v­a­tive obses­sion, or is it the gen­der-plur­al way for­ward? For unavoid­able rea­sons, men may well be sim­ply dis­com­fit­ed, and that, ulti­mate­ly, may be state­ment enough.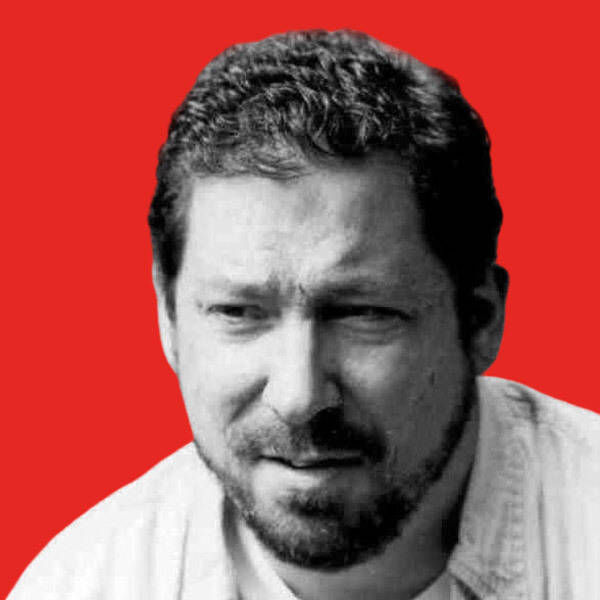 Michael Atkin­son
is a film review­er for
In These Times.
He has writ­ten or edit­ed many books, includ­ing
Exile Cin­e­ma: Film­mak­ers at Work Beyond Hol­ly­wood
(
2008
) and the mys­tery nov­els
Hem­ing­way Dead­lights
(
2009
) and
Hem­ing­way Cut­throat
(
2010
). He blogs at
Zero For Con­duct
.