The post-industrial city has country's highest poverty rate
The name Reading, Pa., evokes images of a glorious industrial past: iron mills that supplied troops in the Revolutionary War, the Reading Railroad memorialized in the board game Monopoly, a hub of canal transport and an early leader in the auto industry.
But this week, Reading topped the list of cities over 65,000 people with the highest proportion of residents living in poverty, according to an analysis by The New York Times. The city has about 90,000 residents.
The Times detailed the lives of residents caught in dead-end catch-22 situations. A waitress who works full time and depends on food stamps to support her kids and their out-of-work father. A young mother who desperately goes from one low-paid temp job to another, terrified of being out of work for more than two weeks because she would lose her subsidized day-care.
The number of people living in poverty, defined as earning less than $18,500 for a parent and two children, has reached a record high for the 52 years the Census Bureau has been keeping records, with 46.2 million Americans in poverty this year.
Another set of rankings out this week also adds to the gloom. The National League of Cities released a report showing that cities nationwide are suffering severe funding crises due to declining property taxes because of sinking property values…an example of long-ranging, vicious-circle impacts of the economic crisis. Some cities are also being hard-hit by declines in local income tax or wage tax revenues as residents lose their jobs or earn less.
Since there is a delay on the impact of real-estate values on property taxes, positive or negative, the tax decrease for cities is likely to continue for several more years even if the market picks up. Lower property taxes are of course preferable for individual families suffering from the recession, but the decline in these taxes can also mean jobs cut by municipalities.
Cities are delaying crucial infrastructure programs and cutting jobs, according to the National League's 25th annual report, which notes this is the fifth straight year of declining municipal revenues. Three quarters of municipal managers surveyed said they are undertaking personnel cuts, including hiring freezes, wage freezes, furlough days, early retirement and layoffs. One third of respondents reported layoffs and/​or reductions to public employee healthcare coverage. City services from public safety to libraries and recreation have also been slashed.
A press release from the NLC says:
Cities are responding by cutting personnel (72%), delaying infrastructure projects (60%) and increasing service fees (41%). One in three (36%) cities report modifications to employee healthcare benefits. National indicators in the property markets and consumer spending point to continued economic struggles at the local level. Cities will have a difficult time in raising additional revenue for the immediate future.
States are of course also suffering severe budget crises, and this also impacts cities. A third of state governments reported lay-offs and more than two-thirds reported hiring freezes in 2011, a slight decrease from 2010. Thirty percent of states reduced health care coverage, 18 percent revised union contracts and 18 percent reduced pension benefits this year, all increases from 2010. The NLC report notes:
This mix of state actions taken by state leaders to balance state budgets adds to the cyclical economic pressures and constraints that cities and other local governments are confronting.
The mix of state and municipal budget woes has been seen in Reading, as the Times reports:
Even for young people with a bachelor's degree, the economy is making life difficult. Vickie Moll, who runs the day care center, said the number of applications from teachers who have lost their jobs had grown as the waves of budget cuts washed over the state.

"We have people in here with bachelor's degrees making $8 an hour," she said. Social services feel the effects, too. The Greater Berks Food Bank — Reading is the Berks County seat — is on track to distribute six million pounds of food this year, up from three and a half million pounds in 2007, said Doug Long, manager of marketing.
Reading resident Teresa Santiago earned a community college degree in hopes it would improve her employment options, the Times reported, but she was sorely disappointed.
Ms. Santiago recently took a temporary job at a candy factory where she had worked more than eight years ago, when she was still in her 20s, before she had completed her associate's degree. At the time she was making $10.50 an hour. In her most recent stint, her hourly wage was $9.25. ​"Eight years ago I said, ​'I don't want to do this, I have to further my education,' " she said. ​"And now here I am, still packing candy, and making less."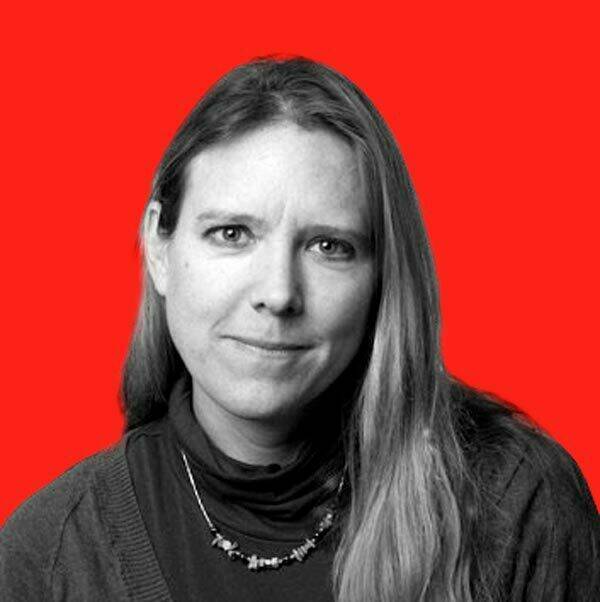 Kari Lydersen is a Chicago-based journalist, author and assistant professor at Northwestern University, where she leads the investigative specialization at the Medill School of Journalism, Media, Integrated Marketing Communications. Her books include Mayor 1%: Rahm Emanuel and the Rise of Chicago's 99%.