Reality Check
From ending the Equal Pay Initiative to championing the Partial Birth Abortion Act, Bush's record speaks for itself.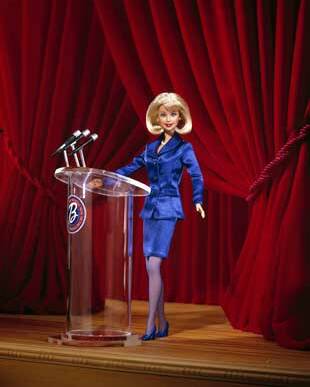 In these inse­cure times, Demo­c­ra­t­ic women vot­ers sup­pos­ed­ly are drift­ing toward George W. Bush. I'll believe it when I see it. But just in case, per­haps it's time for a real­i­ty check.
After all, this is not your daddy's backlash.
Back in the ​'70s when George W's dad was shed­ding his pro-choice views to cur­ry favor with the reli­gious right, anti-fem­i­nists used plain lan­guage. Back­lash groups like the Eagle Forum called them­selves ​"the alter­na­tive to women's lib­er­a­tion" and dreamed up leg­is­la­tion like 1981's omnibus Fam­i­ly Pro­tec­tion Act that sought to elim­i­nate fed­er­al sup­port for equal­i­ty in edu­ca­tion and legal aid for women seek­ing divorce. They pro­posed repeal­ing the Equal Pay Act, cen­sor­ing birth con­trol infor­ma­tion before mar­riage and ban­ning abortion.
Their leg­is­la­tion stalled because the major­i­ty of Amer­i­cans — then and now — sup­port equal­i­ty for women in edu­ca­tion and the work­place and don't want to return to the age of back-alley abor­tions for the poor and back-office secret surgery for the rich. So, the back­lash had a makeover.
Today, the very same anti-lib­er­a­tion move­ment calls itself ​"pro-fam­i­ly." Antipa­thy to women's equal­i­ty in the work­place has become ​"pro-moth­er­hood" and the rad­i­cal plan to over­haul our soci­ety as a faith-based state casts itself as the move­ment to ​"defend tra­di­tion­al val­ues." Bush's sup­port­ers even say ​"W Stands for Women." Noth­ing could be fur­ther from the truth.
A ​"pro-fam­i­ly" pres­i­dent would fund child­care instead of slash­ing it. Only one in sev­en chil­dren eli­gi­ble for fed­er­al child­care assis­tance now receives it. As part of its wel­fare pack­age, the admin­is­tra­tion has pro­posed cut­ting the num­ber of needy chil­dren served by the Child Care and Devel­op­ment Block Grant. By its own esti­mate, the president's 2005 bud­get plan would result in 300,000 chil­dren los­ing child­care assis­tance by fis­cal year 2009.
An admin­is­tra­tion that real­ly stood for women wouldn't stand for women receiv­ing 75 cents for every man's dol­lar for the same hour worked. The pay gap has been grow­ing, not shrink­ing under George W. Bush, but his admin­is­tra­tion nonethe­less abol­ished the government's Equal Pay Mat­ters Ini­tia­tive and removed fact sheets about equal pay from fed­er­al gov­ern­ment Web sites.
A pres­i­dent who real­ly cared for moth­ers wouldn't sup­port health­care work­ers who refuse to offer women legal ser­vices. Ear­li­er this fall, the Repub­li­can-led House vot­ed to approve a Fed­er­al Refusal Clause, which would allow any doc­tor, hos­pi­tal or health care provider to refuse to per­form an abor­tion, and refuse to refer a patient seek­ing an abor­tion to anoth­er doc­tor, even in the case or rape or med­ical emer­gency. BBC News reports that 12 states have tak­en steps to intro­duce ​"con­science claus­es" in their state leg­is­la­tures, allow­ing phar­ma­cists to refuse to dis­pense cer­tain pre­scrip­tion drugs, includ­ing birth con­trol, with­out risk of los­ing their jobs. In recent months, sev­er­al phar­ma­cists around the coun­try have refused to fill pre­scrip­tions for the pill.
Don't like friv­o­lous law­suits? Stop pass­ing friv­o­lous laws. The patent­ly uncon­sti­tu­tion­al Par­tial Birth Abor­tion Act, which includ­ed no excep­tion for dan­ger to a woman's life, served Bush's polit­i­cal pur­pos­es, but it's already been struck down in three states.
The Bush-Cheney cam­paign likes to use the phrase ​"flip-flop" to smear Ker­ry, but their record is strewn with flip-flop­ping on the facts. They've dis­tort­ed good sci­ence on abor­tion, sex edu­ca­tion and breast cancer.
George W. Bush also loves to trum­pet his con­cern for ​"the unborn." He sup­port­ed the Unborn Vic­tims of Vio­lence Act that grant­ed adult legal sta­tus to embryos in uterus. But peo­ple real­ly con­cerned about fetal health would be a whole lot more con­cerned about chem­i­cals mak­ing their way into women's bod­ies. They wouldn't let indus­try decide how much fetus-destroy­ing mer­cury is allowed to con­cen­trate in our fish.
A pres­i­dent who cher­ished indi­vid­ual free­doms also would have qualms about ​"fetal pro­tec­tion" laws — such as those that now exist in many states — that have a habit of result­ing in the polic­ing of preg­nant women. Such laws sub­ject preg­nant women to dif­fer­ent stan­dards than oth­er citizens.
As for democ­ra­cy, for all his talk, Bush most­ly cir­cum­vents the people's Con­gress. Rather than risk defeat on the ques­tion of equal pay or Roe v. Wade, for exam­ple, Bush's back­lash­ers have rolled back key equal rights laws behind closed doors. The Depart­ment of Edu­ca­tion did not announce when it ​"archived" its guide­lines on sex­u­al harass­ment in schools. Hav­ing failed to mobi­lize sup­port for over­turn­ing Title IX (the equal­i­ty in edu­ca­tion law), depart­ment appointees sim­ply saw to it that it was rarely enforced.
Even as they appoint extrem­ist judges and await their chance to flip the Supreme Court, the admin­is­tra­tion has backed reg­u­la­tions that are qui­et­ly imped­ing access not only to safe abor­tions but to fam­i­ly plan­ning. What glob­al gag rules do abroad — impose a régime of cen­sor­ship on fam­i­ly-plan­ning groups that need or want U.S. funds — new health depart­ment reg­u­la­tions and so-called absti­nence grants do at home. The administration's 2005 bud­get rec­om­mends $270 mil­lion for absti­nence-only pro­grams that cen­sor infor­ma­tion on oth­er ways to pre­vent preg­nan­cy and sex­u­al­ly trans­mit­ted disease.
New guide­lines issued by the Cen­ters for Dis­ease Con­trol demand that all such mate­ri­als include infor­ma­tion on the ​"lack of effec­tive­ness of con­dom use" in pre­vent­ing the spread of HIV and oth­er STDs. Again, nev­er mind the sci­ence to the contrary.
Why is Bush appeal­ing to some women? Some say it's the way he plays to Amer­i­cans' fear. But his tax cuts and result­ing bud­get cut­backs are mak­ing life for the major­i­ty of women more gru­el­ing and more per­ilous, not safer. Accord­ing to Busi­ness Week, 24 per­cent of U.S. work­ers are mak­ing pover­ty wages with few or no ben­e­fits and 58 per­cent of those work­ers are women. Food secu­ri­ty, health secu­ri­ty and secu­ri­ty that their kids are not going to be draft­ed to Iraq — Bush is bring­ing Amer­i­can women none of those, and his vice pres­i­dent is scar­ing us to death.
There is one tra­di­tion­al val­ue Bush seems to care lit­tle for: telling the truth. When it comes to his record, it's a val­ue in dire need of defense.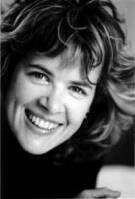 Lau­ra Flan­ders
is the host of ​
"
RadioN­a­tion" on Air Amer­i­ca Radio and the author, most recent­ly, of
Blue Grit: True Democ­rats Take Back Pol­i­tics from the Politi­cians
(
2007
, Pen­guin Press.) Find more at www​.lau​raflan​ders​.com.