Republicans (Still) Have a 'Female Problem'
In the 2014 midterms, women will be the battleground. And one party has a leg up.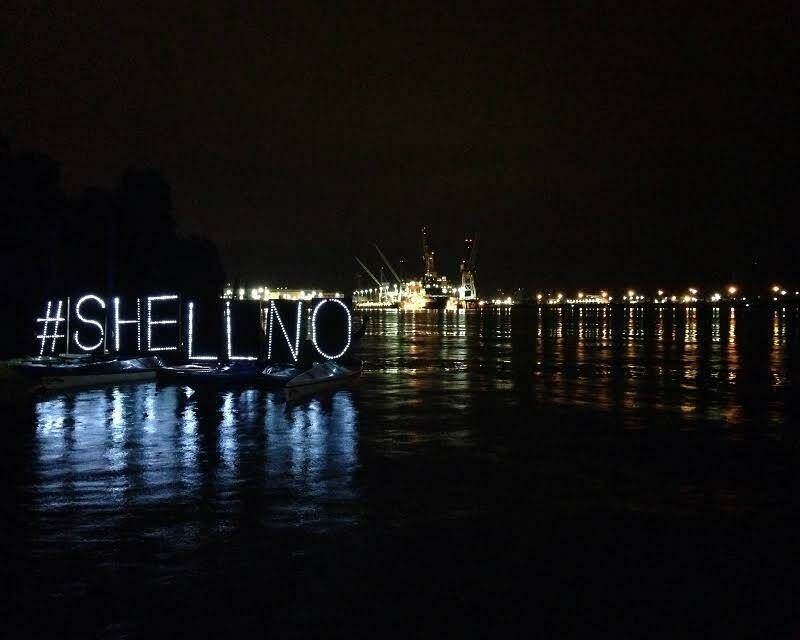 Now that it's 2014, Amer­i­can polit­i­cal ana­lysts, strate­gists, and oper­a­tives are revving up for the Novem­ber midterm elec­tions. High on the Repub­li­can agen­da is the goal of con­vinc­ing women to counter Pres­i­dent Oba­ma and vote for their con­gres­sion­al and guber­na­to­r­i­al candidates.
Ron Bonjean, a GOP strategist, acknowledges that 'the 2012 election showed that we have problems with female issues. There is a widespread recognition by Republican strategists that this needs to change—as soon as possible.'
Usu­al­ly, the oppo­si­tion par­ty has the advan­tage in the non-pres­i­den­tial midterm elec­tions. But in this instance Democ­rats may in fact have greater appeal, espe­cial­ly among young, minor­i­ty and low-income women vot­ers. In 2012, Pres­i­dent Oba­ma enjoyed an 18 point gen­der gap, accord­ing to exit polls.
Now, Demo­c­ra­t­ic Par­ty oper­a­tives are try­ing to mobi­lize even more women vot­ers, espe­cial­ly the minor­i­ty women who have so strong­ly sup­port­ed their plat­form. They are cast­ing women in star­ring roles and hop­ing that by run­ning high-pro­file female can­di­dates, they will take back impor­tant gov­er­nor's man­sions and keep their frag­ile major­i­ty in the Sen­ate. One of their stars, for exam­ple, is the famous Wendy Davis of Texas, who cap­tured the nation's atten­tion when she spoke for 11 hours, stand­ing the whole time in pink run­ning shoes, in order to pre­vent a vote on an anti-abor­tion law. She is now run­ning for gov­er­nor. Her can­di­da­cy is a long-shot, but her war chest is bulging with dona­tions from all over the nation pre­cise­ly because she cham­pi­oned women's repro­duc­tive rights in the heart of the Repub­li­can South.
Democ­rats in gen­er­al are asso­ci­at­ed with defend­ing women's repro­duc­tive health care and choic­es about abor­tion. Repub­li­cans, by con­trast, have done just the oppo­site. Right now there are 700 bills spon­sored by Repub­li­cans in state leg­is­la­tures, all intend­ed to restrict women's access to con­tra­cep­tion and abor­tion. Deter­mined to repeal both Obama's Afford­able Care Act and women's repro­duc­tion rights, Repub­li­cans have flood­ed the courts with efforts to accom­plish both. As a result, the Supreme Court recent­ly announced that it will decide whether employ­ers can refuse to pro­vide con­tra­cep­tive cov­er­age, as is required by Obama's new health cov­er­age. The court's will­ing­ness to hear argu­ments will once again draw the nation's atten­tion to the issue of con­tra­cep­tion and abor­tion. If the court rules against the President's health plan, accord­ing to Pro­fes­sor Car­ole Joffe, a soci­ol­o­gist and expert on women's repro­duc­tion health and pol­i­cy, ​"mil­lions of women will lose access to this essen­tial health­care service."
Anoth­er rea­son women might vote for Democ­rats is that access to abor­tion has grad­u­al­ly dis­ap­peared in many parts of the Unit­ed States. As Joffe points out, ​"Because of very severe restric­tions put in place by numer­ous state leg­is­la­tures, such as requir­ing clin­ics to spend hun­dreds of thou­sands of dol­lars on phys­i­cal plant upgrades that have no impact on patient safe­ty, and requir­ing clin­ic doc­tors to have priv­i­leges at local hos­pi­tals, many clin­ics have already had to close." So many clin­ics have closed in Texas, she notes, that ​"some women on the bor­der are hun­dreds of miles from any abor­tion facil­i­ty. A num­ber of states are down to one clin­ic, and their sta­tus is in the hands of the courts. 2014 will like­ly see even more clin­ic closures."
But it's not just women's repro­duc­tive rights that could per­suade women to cast their votes for Democ­rats. Sin­gle moth­ers and oth­er women among the 99% have watched as Repub­li­cans have slashed wel­fare, social ser­vices, and edu­ca­tion in the name of tam­ing gov­ern­ment spend­ing. They have heard Repub­li­cans describe them as shift­less and lazy and watched them vote to cut the very food stamps that women — liv­ing on the edge, often work­ing sev­er­al jobs – need to keep their fam­i­lies together.
In short, if mid­dle class and poor women are pay­ing atten­tion and turn out to vote — and that's always a big ​"if" — they may very well vote against Repub­li­cans who have opposed repro­duc­tive rights, fought to repeal health care for the unin­sured, and sought to cut food stamps.
In 2008 and 2012, Pres­i­dent Oba­ma won two pres­i­den­tial elec­tions in Vir­ginia — once viewed as a reli­ably Repub­li­can state — by a tiny mar­gin. More recent­ly, Ter­ry McAu­li­ffe, a Demo­c­rat, won the Vir­ginia governor's race by bom­bard­ing the pub­lic with mes­sages that high­light­ed Repub­li­can efforts to ban con­tra­cep­tion and abor­tion. In the end, he beat his Repub­li­can can­di­date among unmar­ried women vot­ers by 42 per­cent­age points, accord­ing to exit polling.
Repub­li­cans, for their part, are well aware of their ​"female" trou­bles. How do you run a cam­paign on a record of try­ing to unrav­el the safe­ty net, chip away at women's repro­duc­tive rights and cut food stamps to hun­gry fam­i­lies? Ron Bon­jean, a GOP strate­gist, acknowl­edges that ​"the 2012 elec­tion showed that we have prob­lems with female issues. There is a wide­spread recog­ni­tion by Repub­li­can strate­gists that this needs to change — as soon as pos­si­ble." Women's advo­ca­cy groups agree. They know that women's sup­port for pay equi­ty and health care in par­tic­u­lar, gives Democ­rats a tremen­dous advan­tage. ​"It's a deep prob­lem for the Repub­li­cans," says Ilyse Hogue, pres­i­dent of NAR­AL Pro-Choice America.
Although a flur­ry of media sto­ries have described women buy­ing guns for self-pro­tec­tion, Repub­li­cans may also lose some women's votes due to their grow­ing sup­port of seri­ous gun con­trol. A recent poll revealed that the ran­dom mas­sacre in 2012 of chil­dren at Sandy Hook Ele­men­tary School in Con­necti­cut has caused some women to re-think their beliefs about gun con­trol. Demo­c­ra­t­ic women often skip the midterm elec­tions, but the poll revealed ​"that a sub­set of women vot­ers who usu­al­ly don't vote in midterm elec­tions are more like­ly to vote in 2014 on the issue of gun violence."
​"As we approach the 2014 con­gres­sion­al elec­tions," says Demo­c­ra­t­ic poll­ster Diane Feld­man, ​"the ques­tion will be to what degree do sin­gle women, low­er income women, and per­sons of col­or par­tic­i­pate, since that's the Demo­c­ra­t­ic edge," she said. ​"And this is an issue that can encour­age them to participate."
The Repub­li­cans know this, and are seri­ous­ly wor­ried about how close­ly they are allied to the pow­er­ful Nation­al Rifle Asso­ci­a­tion. Rep. Steve LaTourette (Ohio), a some­what mod­er­ate leader in the Repub­li­can Par­ty, recent­ly warned his par­ty that their refusal to sup­port gun con­trol could cause them to lose votes. ​"If the GOP is seen as being in the pock­et of the NRA," he said, ​"it could cost the par­ty big with women in future elections."
He's right. The Repub­li­can Par­ty, now dom­i­nat­ed by the polit­i­cal agen­da of Tea Par­ty extrem­ists in their par­ty, as well as their threats to unseat mod­er­ate Repub­li­cans, has become asso­ci­at­ed with a cer­tain wacko fringe polit­i­cal ele­ment, which is par­tic­u­lar­ly unset­tling to some women. When a Repub­li­can uses the words ​"legit­i­mate rape" to describe how a woman's body would ​"nat­u­ral­ly" reject the sperm of a rapist, eyes roll and Repub­li­cans lose even more cred­i­bil­i­ty among women voters.
​"If Repub­li­cans real­ly cared about women, says a for­mer direc­tor of Obama's last polit­i­cal cam­paign, ​"they would pro­mote poli­cies that encour­age fam­i­ly-friend­ly fair­ness in the work­place. Many preg­nant women in Amer­i­ca receive no pro­tec­tion if they need phys­i­cal accom­mo­da­tions dur­ing their preg­nan­cy, and can be fired if they can­not stand all day dur­ing their shift or lift heavy items. This dis­pro­por­tion­al­ly affects low-income women who have ser­vice jobs." As does child care and paid parental leave, which nei­ther par­ty wants to address.
Repub­li­cans have a tough road ahead of them. They could, of course, promise to raise the min­i­mum wage, expand train­ing pro­grams for women, cre­ate afford­able hous­ing, endorse pay equi­ty and ensure that women earn more than 77 per­cent of men's wages. But none of this is like­ly to happen.
Still, not all Repub­li­cans are run­ning scared. A recent poll showed that for­mer Sec. of State Hillary Clin­ton is dead­locked in a hypo­thet­i­cal pres­i­den­tial race in 2016 with New Jersey's Repub­li­can Gov­er­nor, Chris Christie. ​"He per­forms par­tic­u­lar­ly well among inde­pen­dents, win­ning near­ly six in 10 in that key group," CNN Polling Direc­tor Keat­ing Hol­land said about Christie. ​"He also wins a major­i­ty of sub­ur­ban­ites and old­er vot­ers, some­thing that no oth­er GOP hope­ful (that was) test­ed was able to do against Clinton."
But these are not the peo­ple who put Pres­i­dent Oba­ma in office. And if more media sto­ries sur­face about his bul­ly­ing behav­iour, Christie may end up remind­ing too many women of their first husbands.
Repub­li­cans still have a seri­ous ​"female" prob­lem. Democ­rats have already staked out a win­ning strat­e­gy — to raise the min­i­mum wage, an appeal­ing pol­i­cy that cuts across most of the mid­dle class, and cer­tain­ly reach­es those who work at sub­sis­tence wages in ser­vice jobs. So, unless Democ­rats fail to mobi­lize dis­grun­tled women vot­ers, they may have found a win­ning strat­e­gy to sweep the midterm elections.
The Republican's prob­lem is clear: it's dif­fi­cult to vil­i­fy women, immi­grants, minori­ties and low-income cit­i­zens for eight years and then ask them to elect you to polit­i­cal office. That, in fact, is the def­i­n­i­tion of true chutzpah.
Reprint­ed with per­mis­sion from Open​Democ​ra​cy​.net
Ruth Rosen
, a for­mer colum­nist for the Los Ange­les Times and San Fran­cis­co Chron­i­cle, is a pio­neer­ing pro­fes­sor of gen­der and soci­ety and an award-win­ning jour­nal­ist whose most recent book is The World Split Open: How the Mod­ern Wom­en's Move­ment Changed Amer­i­ca. www. ruthrosen​.org