Senate Republicans blocked a Democratic bill today which would have frozen interest rates at
3
.
4
% on federally subsidized student Stafford loans instead of doubling them on July
1
. The bill proposed covering the $
6
billion cost of maintaining the current interest rates for a year by eliminating a tax-loophole that currently exists for
&
ldquo;s-corporations,
&
rdquo; firms with three or fewer shareholders who earn more than $
250
,
000
for married couples or $
200
,
000
for singles.
&
nbsp; The House of Representatives narrowly approved a Republican plan last month to make up the $
6
billion through a cut from a preventative healthcare fund, but the Democrats opposed it, putting forth Tuesday
&
rsquo;s bill in the Senate instead.
&
nbsp; The Senate voted
52
--
45
along party lines, with the Democrats failing to reach the
60
votes required to overcome the Republican filibuster.
&
nbsp; The only Republican to vote
&
ldquo;present
&
rdquo; was Olympia Snowe of Maine.
&
nbsp; With the costs of student debt now exceeding $
1
trillion and student loans surpassing credit cards as the largest source of individual debt, many believe the issue will be a large source of debate in the upcoming presidential elections.
&
nbsp;
According to NPR,
&
ldquo;The Department of Education estimates that
7
.
4
million students will borrow $
31
.
6
million in Stafford Loans for low- and middle-income students starting July
1
, when the rate increase goes into effect. That averages out to $
4
,
226
per student.
&
rdquo; Democratic Senator Tom Harkin of Iowa told the Huffington Post that Republicans filibustered the bill to avoid being seen choosing between aiding students and supporting the rich. ​
"
Some of my friends on the other side of the aisle maybe will think that students are more important than a few wealthy people in this country not paying their fair share of taxes,
&
rdquo; he said.
&
nbsp; He also accused the Republicans of having the ultimate goal
&
ldquo;to kill the preventative health fund.
&
rdquo; At the same time, Republicans have accused Democrats of stubbornly ignoring their preventative health care cut proposal, pointing to the fact that President Obama supported using $
5
billion from the fund to compensate for a payroll tax cut extension in February.
&
nbsp; Democrats have defended their actions claiming that Obama
&
rsquo;s proposal was based on pulling money from the fund on a one-time basis and that many of them still didn
&
rsquo;t support that decision.
&
nbsp; ​
"
If Republicans would stop filibustering our legislation and this instance to keep student loan interest rates low --if they want some other way to pay for it --let's take look at it,
&
rdquo; Democratic Senate Majority Leader Harry Reid told the Chicago Tribune. For the time being it appears that the two parties will fail to reach a compromise.
For a limited time: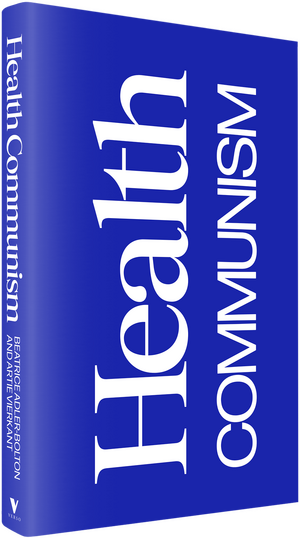 Donate $25 or more to support In These Times and we'll send you a copy of Health Communism.
A searing analysis of health and illness under capitalism from hosts of the hit podcast "Death Panel," Health Communism looks at the grave threat capitalism poses to global public health, and at the rare movements around the world that have successfully challenged the extractive economy of health.
"This is a book you should read before you die, because the ideas synthesized by Adler-Bolton and Vierkant could save our collective lives." –Jon Shaffer
Diana Rosen
is a winter/​spring
2012
In These Times editorial intern.