Resist Closed Borders
We must oppose "reforms" perpetuating the lie that immigration is a law enforcement issue.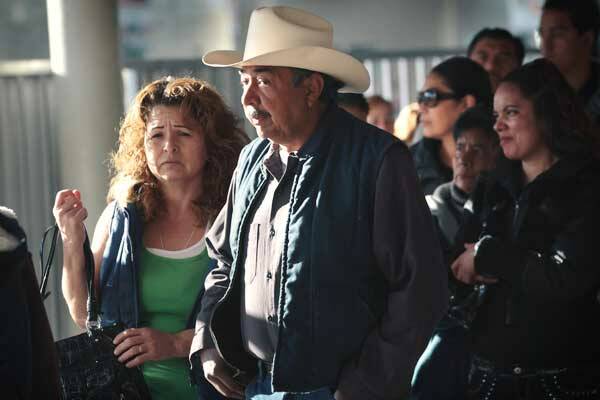 The assaults on our basic civil and human rights are rooted in the U.S. public's apparent ​"consensus" on the need to control the lives of migrants, particularly those crossing the U.S.-Mexico border. Immigrants are the canary in the civil rights coal mine – exposed to rights abuses before structural violence and oppression are extended to the rest of us.
After encouraging immigrants, especially Mexicans, to come to work in the United States for the past 100 years, the U.S. government began a new militaristic enforcement strategy along the southern border in the mid-'90s. These ​"prevention through deterrence" policies combined with the North American Free Trade Agreement (NAFTA) – a treaty we now know has resulted in more than 6 million displaced Mexican agricultural workers migrating into the United States since 1994 – have led to a human rights disaster.
Operation Gatekeeper in California, Operations Hold-the-Line and Rio Grande in Texas, and Operation Safeguard in Arizona – military-like exercises covering the entire U. S.-Mexico border – were expressly implemented to ​"seal" the border. Consequently, migrants have been ​"funneled" through Arizona's devastatingly hostile and isolated Sonoran desert, resulting in the deaths of thousands of migrants over the last 17 years and setting the stage for draconian social control policies.
This ​"surge" in Arizona-crossings caused division and chaos in the border towns, fostered the creation of anti-immigrant hate groups and opened up political space to racist and intolerant voices. With mainstream media feeding the climate of fear, the election of openly anti-immigrant politicians like Maricopa Sheriff Joe Arpaio and state legislator Russell Pearce is no surprise.
Official immigration law enforcement and border ​"security" strategies have made Arizona a testing ground for laws, policies and measures that systematically violate human rights and normalize abuse.
Resistencia! We cannot move forward until we promote the truth – that is, the history of immigration to this country, the vast contributions made by migrants, the reasons why people migrate, and more importantly, the impact of U.S. foreign and economic policies on migration. Labor, peace groups, environmentalists, LBGTQ organizations, criminal justice advocates and others facing assaults, must join forces to oppose the militarization of our borders and the criminalization of our communities. We must oppose ​"reforms" that perpetuate the lie that migration is a national security or law enforcement issue, and begin a real national dialogue on immigration. Until then, all our rights are at stake.
As the border goes, so goes the nation.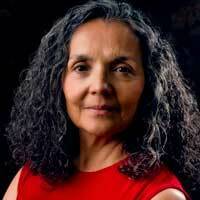 Isabel Garcia is the Pima County [Ariz.] Legal Defender. Shis is also the co-chair of the Coalici -- n de Derechos Humanos, a grassroots organization based in Tucson, Ariz., that promotes respect for human and civil rights, and fights the militarization of the border region.