Why Is #Resistance Dem J.B. Pritzker's Family Hotel Chain Hosting an Anti-Muslim Hate Group?
If he really wants to stand up to Trump's bigoted agenda, Pritzker should demand Hyatt cancel the meeting of the racist group.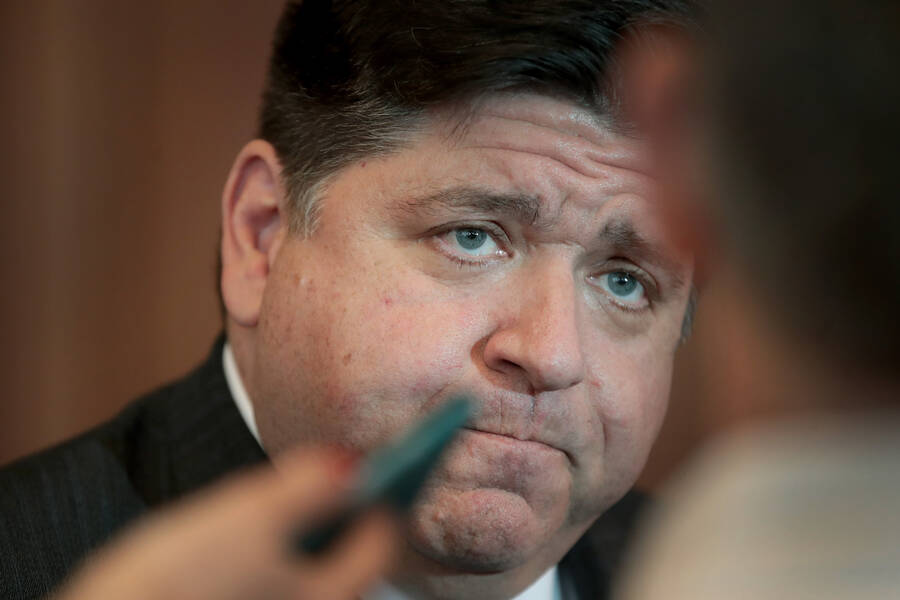 As the Democratic nominee for Illinois governor, J.B. Pritzker has cast himself as a leader in ​"the resistance" to President Trump. Last year, he told supporters, ​"I'm proud to be part of the resistance. When I'm governor, we're not going to be silent like Bruce Rauner. Illinois will be a firewall against Donald Trump's destructive and bigoted agenda."
If J.B. Pritzker wants to lead the resistance in Illinois, he needs to start by leading it in his own family.
So why is the hotel chain owned by Pritzker's family hosting America's leading anti-Muslim hate group?
Pritzker is an heir to the Hyatt Hotel fortune. His family founded the hotel chain, and his first cousin, Thomas Pritzker, is still the Chairman of the Board of Directors of Hyatt Hotels. Another cousin, Jason Pritzker, also sits on the Hyatt board.
On September 4-5, the Hyatt Regency Crystal City will host ACT for America's National Conference in Arlington, Virginia. The Southern Poverty Law Center (SPLC) lists ACT for America as a hate group, calling it the ​"largest anti-Muslim group in America." Not only is Hyatt hosting ACT for America, the hotel giant is actually offering conference goers discounted rates on rooms.
ACT for America has pushed anti-Muslim legislation at the state and federal levels, including a spate of ​"anti-Sharia" bills that have spread across state capitols like wildfire in recent years. According to SPLC, ACT for America ​"pushes wild anti-Muslim conspiracy theories, denigrates American Muslims and deliberately conflates mainstream and radical Islam."
Last year, the group organized ​"March Against Sharia" rallies in cities across the country. These rallies attracted Neo-Nazis and white supremacists. One such march in Arkansas was organized by Billy Roper, a leader of the National Alliance, a Neo-Nazi group, and the founder of White Revolution. Brigitte Gabriel, ACT for America's founder, has said that ​"every practicing Muslim is a radical Muslim" and has called Muslims ​"a natural threat to civilized people of the world, particularly Western society."
At a time when anti-Muslim hate crimes are on the rise, reports of discrimination against Muslims traveling via plane have increased over 500 percent, and hate groups are building strength and widening their networks, real allies of the Muslim community must be vigilant in their support. In the face of a president with a clear white supremacist agenda set on discriminating against people of color around the world, it's crucial that we stand up and condemn hate, loudly and clearly.
So why, instead, is the family of Illinois' leading Democrat deciding to profit off of bigotry? While many businesses in Washington, DC responded to the Unite the Right 2 rally this month by publicly declaring that white supremacists and Neo-Nazis were not welcome at their establishments, why is Hyatt trying to lure them with discounted rooms? If Stephen Miller's uncle can publish an op-ed in Politico calling out the hypocrisy of his nephew's stance on immigration, surely Pritzker can summon the courage to condemn his family's decision.
Ironically, Hyatt has rebuffed calls to cancel the conference by saying that it would constitute unlawful discrimination against conference goers. Perhaps J.B. should remind his cousins on the Hyatt board that that's not how civil rights laws work. Civil rights laws prohibit the government from discriminating against protected classes. Hyatt is not a government actor and Neo-Nazis are not a protected class.
In fact, just last year, the Hilton El Conquistador in Tucson, Ariz. canceled an anti-immigration conference held by the white supremacist group, VDARE. If Hilton can do the right thing, then why is Hyatt hiding behind distorted interpretations of civil rights laws to accommodate hate groups?
If J.B. Pritzker wants to lead the resistance in Illinois, he needs to start by leading it in his own family. After all, if he refuses to stand up to his cousins, then how will he stand up to Trump? If he can't convince them not to take money from white supremacists and Neo-Nazis, then how will he convince the Illinois General Assembly to pass his policies?
If Pritzker expects Illinois Muslims and their allies to vote for him, he needs to do more than tweet out ​"Eid Mubarak!" to mark the sacred Muslim holiday. He needs to put his money where his mouth is and tell his family to stop profiting from hate.
You can sign a petition here to demand that J.B. Pritzker stand up to anti-Muslim hate.