We're Rethinking Prisons. Is It Time to Rethink Sex Offender Registries?
Criminal justice reform is in the air. But not for everyone.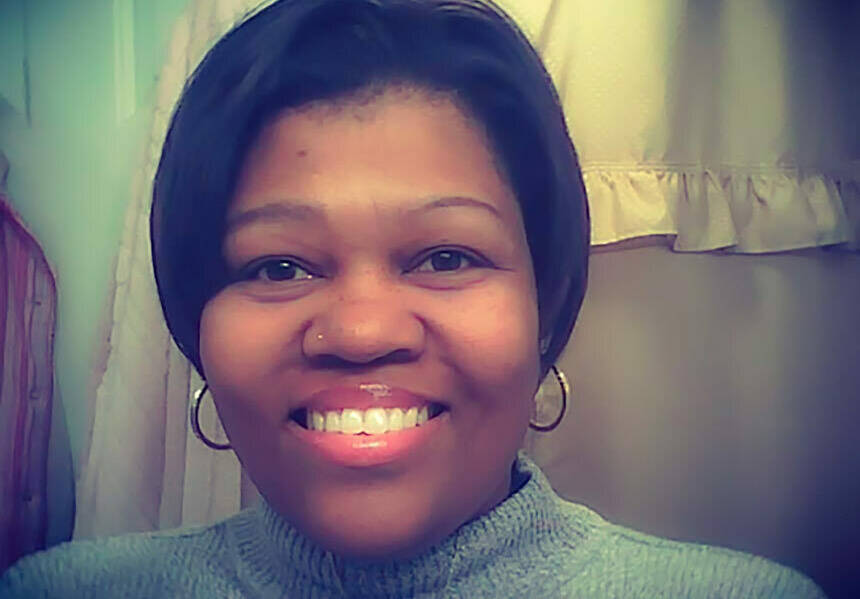 When police arrived at her house to arrest her on May 8, 2013, Tam­my Bond turned to her niece and said: ​"Aunt Tam­my did some­thing wrong."
Despite their failure to prevent or interrupt injury to children, registries are resilient. People want to feel safe, and policy makers are invested in delivering these feelings.
At age 45, she had a sex­u­al rela­tion­ship with a 16-year-old. She was con­vict­ed of aggra­vat­ed crim­i­nal sex­u­al abuse and, like 26,000 oth­ers in Illi­nois, required to reg­is­ter as a sex offend­er for the rest of her life.
She has great dif­fi­cul­ty find­ing hous­ing or employ­ment. She can­not eat in fast-food restau­rants with play­grounds. If a recent Chica­go ordi­nance had passed, she would have been banned from pub­lic libraries dur­ing the sum­mer. No oth­er con­vic­tion results in this lev­el of inter­fer­ence with dai­ly life once time behind bars has been served.
Prison reform is the top­ic of the day. Last year, for­mer Pres­i­dent Bill Clin­ton renounced the 1994 omnibus crime bill that helped fill the nation's pris­ons. The Black Lives Mat­ter move­ment has insis­tent­ly called atten­tion to struc­tur­al racism through­out the jus­tice sys­tem. A strange coali­tion is build­ing in favor of reform at the fed­er­al lev­el, made up of Democ­rats such as Pres­i­dent Oba­ma and anti-big-gov­ern­ment Repub­li­cans such as Rand Paul and Jeb Bush.
Yet for the hun­dreds of thou­sands of adults like Bond who must reg­is­ter as sex offend­ers, penal­ties are only get­ting harsh­er. In one high-pro­file exam­ple, Pres­i­dent Oba­ma signed a law ear­li­er this month requir­ing that sex offend­ers' pass­ports have a ​"unique identifier."
In this reformist moment, the treat­ment of sex offend­ers could set a prob­lem­at­ic prece­dent. In 2015, New York state Sen. Thomas Cro­ci ® intro­duced a bill to cre­ate a pub­lic reg­istry for peo­ple con­vict­ed and sus­pect­ed of ter­ror­ism. For politi­cians seek­ing to cut prison costs, why not repur­pose the tools used to sur­veil and con­tain sex offend­ers — pub­lic reg­istries, com­mu­ni­ty noti­fi­ca­tion apps, restric­tions on mobil­i­ty and employ­ment, even pass­port stamps — to con­trol oth­er pop­u­la­tions defined as dan­ger­ous or undesirable?
Nowhere to go
Bond believes that what she did was wrong. She was a teacher; the 16-yearold was her stu­dent. The rela­tion­ship last­ed two months. ​"I knew it shouldn't have hap­pened," she says. ​"I am sor­ry for what I did. But it is too late for regret — at this point, it is done."
She pled guilty and was sen­tenced to 180 days in jail and four years of pro­ba­tion. That's a com­par­a­tive­ly light sen­tence, like­ly because she had no pri­or crim­i­nal his­to­ry and a pri­vate attor­ney, and because, accord­ing to Bond and her lawyer, the stu­dent ini­ti­at­ed the rela­tion­ship and did not say that he was coerced. Sen­tenc­ing trends for sex offens­es indi­cate that her gen­der and sex­u­al ori­en­ta­tion may also have worked in her favor, although her race — African Amer­i­can — like­ly worked against her.
Three days after her release from jail, Bond reg­is­tered at the local police sta­tion as a ​"sex­u­al preda­tor." She felt ​"embar­rassed, unwor­thy, just like peo­ple think of sex offend­ers — the scum of the earth." She couldn't afford the $100 reg­is­tra­tion fee; the police waived it.
She couldn't go home. Her house, which she owns, is cat­ty-cor­ner from a part-time child care facil­i­ty. Illi­nois law pro­hibits reg­is­tered sex offend­ers from liv­ing with­in 500 feet of a ​"school, play­ground, or any facil­i­ty pro­vid­ing pro­grams or ser­vices exclu­sive­ly direct­ed toward peo­ple under age 18."
Some laws are even more extreme. In Florida's Mia­mi-Dade Coun­ty, sex offend­ers may not live with­in 2,500 feet of parks or schools. Unable to reside with­in city lim­its, a group of reg­is­tered sex offend­ers lives under a causeway.
Bond, luck­i­ly, had a friend who could take her in tem­porar­i­ly, but find­ing an apart­ment of her own was a strug­gle. Before rent­ing a place, Bond had to wait for the police depart­ment to check whether there were child­care facil­i­ties near­by, a process that can take days — by which time apart­ments were often unavailable.
She also strug­gled to find a job, despite hav­ing worked steadi­ly since she was a teenag­er. If she wasn't auto­mat­i­cal­ly screened out by her answer to the rou­tine inter­view ques­tion, ​"Have you ever been con­vict­ed of a crime?", she says that in sec­ond inter­views the ques­tion would come up, ​"OK, so you were teach­ing for five years — why did you stop?"
"And the only way I could think to answer was to be hon­est, because it would come out," Bond says. Back­ground checks, rou­tine for any employ­er, would flag Bond as a sex­u­al preda­tor with a con­vic­tion for aggra­vat­ed crim­i­nal sex­u­al abuse.
She can't help but con­trast her expe­ri­ence with that of three oth­er women incar­cer­at­ed with her. All three secured employ­ment short­ly after their releas­es, despite hav­ing few­er for­mal edu­ca­tion­al cre­den­tials than Bond. None were sex offenders.
Even Wal­mart, where Bond had worked to put her­self through uni­ver­si­ty, turned her down. ​"I thought that they knew me and my work eth­ic," she says, ​"and they would not hire me."
Nine months after she was released, she final­ly did find work as a home­based tele­mar­keter and tran­scriber. The employ­er will­ing to hire her? Anoth­er reg­is­tered sex offend­er who cre­at­ed an agency explic­it­ly to employ peo­ple on the registry.
No ​
'

typ­i­cal' sex offender

The term ​"sex offend­er" con­jures up the worst of the worst, and many reg­is­tered sex offend­ers have harmed chil­dren in unfath­omably awful ways. Accord­ing to the Nation­al Child Trau­mat­ic Stress Net­work, 1 in 4 girls and 1 in 6 boys will poten­tial­ly expe­ri­ence some form of sex­u­al abuse before the age of 18. Younger chil­dren are often most at risk. The Depart­ment of Health and Human Ser­vices report­ed in 2012 that of 62,936 peo­ple under age 18 who were report­ed as sex­u­al­ly abused to the Nation­al Child Abuse and Neglect Data Sys­tem, about one-quar­ter were between the ages of 12 and 14, and one third younger than 9.

The Nation­al Cen­ter for Miss­ing and Exploit­ed Chil­dren esti­mates that there are approx­i­mate­ly 850,000 reg­is­tered sex offend­ers in the var­i­ous state and local reg­istries across the Unit­ed States. Tam­my Bond is not a very rep­re­sen­ta­tive exam­ple: About 98 per­cent are men. At the same time, African Amer­i­cans like Bond are dis­pro­por­tion­ate­ly rep­re­sent­ed, account­ing for 22 per­cent of those con­vict­ed of sex offens­es and only 13 per­cent of the population.

In more mean­ing­ful ways, how­ev­er, we don't know what a ​"typ­i­cal" sex offend­er looks like. There is lit­tle cen­tral­ized nation­al data on reg­is­tered sex offend­ers, so it is dif­fi­cult to know how many reflect our idea of the worst of the worst. Research by Uni­ver­si­ty of Wash­ing­ton Taco­ma pro­fes­sor Alis­sa Ack­er­man and col­leagues sug­gests that the over­whelm­ing major­i­ty of vic­tims of reg­is­tered sex offend­ers are minors — as high as 90 per­cent in states where the age range of the vic­tim is avail­able. Yet, com­pli­cat­ing mat­ters, data makes it hard to iden­ti­fy how many peo­ple in the reg­istries were 18 or under them­selves at the time of the crime. Accord­ing to a 2009 research brief from the U.S. Depart­ment of Jus­tice, juve­niles — most of them teenagers—account for one-quar­ter of those con­vict­ed of sex offens­es (although not nec­es­sar­i­ly of those reg­is­tered). Fed­er­al law requires peo­ple as young as 14 to pub­licly reg­is­ter for sex crimes, but states vary in their com­pli­ance with this law.

We also don't know much about the nature of reg­is­tered offend­ers' crimes. A patch­work of fed­er­al, state and local laws deter­mines who must reg­is­ter, and can include those con­vict­ed of sex­ting, pos­sess­ing child pornog­ra­phy, solic­it­ing pros­ti­tu­tion, even pub­lic uri­na­tion. The lan­guage of a charge may not con­vey much about the risk some­one pos­es: For exam­ple, Bond was con­vict­ed of ​"aggra­vat­ed crim­i­nal sex­u­al abuse." And a myr­i­ad of charges reflect our attempts to untan­gle the unre­solved thick­et sur­round­ing age, sex and con­sent: Is a per­son con­vict­ed of ​"lewd and las­civ­i­ous behav­ior," a charge still levied against gay men who engage in pub­lic sex, a dan­ger? Can a 16-year old con­sent to any sex­u­al activ­i­ty? If a 14-year-old emails out naked pho­tos of him­self on a dare, is he dis­trib­ut­ing child pornography?
Reg­istries and recidivism
While there is no easy answer to what to do about peo­ple who sex­u­al­ly harm chil­dren, research illus­trates that reg­istries fail to deliv­er on their promise of pub­lic safe­ty. Aman­da Agan, a post-doc­tor­al fel­low in eco­nom­ics at Prince­ton who stud­ies reg­istries, pub­lished an influ­en­tial arti­cle in a 2011 issue of The Jour­nal of Law & Eco­nom­ics: ​"Sex Offend­er Reg­istries: Fear with­out Function?"
Agan ana­lyzed the effec­tive­ness of reg­istries in three dif­fer­ent ways. First, she ana­lyzed arrest rates in each state before and after reg­istry laws were ini­ti­at­ed, and she con­clud­ed that there were no sig­nif­i­cant changes in sex offense rates fol­low­ing the imple­men­ta­tion of a registry.
Sec­ond, Agan exam­ined the re-arrest data for approx­i­mate­ly 9,600 sex offend­ers who were released from prison in 1994. About half of those peo­ple lived in states where they were required to reg­is­ter, while the oth­er half lived in states where they did not need to reg­is­ter. There was no sig­nif­i­cant dif­fer­ence in the two groups' recidi­vism rates.
Third, Agan explored whether the pub­lic knowl­edge of where a sex offend­er resides would pre­dict where sex crimes might occur. Agan researched spe­cif­ic blocks in neigh­bor­hoods in Wash­ing­ton D.C. and con­clud­ed there was no sta­tis­ti­cal­ly sig­nif­i­cant rela­tion­ship between the num­ber of reg­is­tered offend­ers in a city block and rates of arrests relat­ed to sex­u­al offenses.
Tak­en as a whole, Agan says, the exist­ing research shows that ​"reg­istries and post-release noti­fi­ca­tion laws do not on bal­ance seem to be effec­tive at reduc­ing sex crimes or recidi­vism by sex offenders."
The most-cit­ed the­o­ry for their inef­fec­tive­ness is the sim­ple fact that chil­dren are rarely abused by strangers, mak­ing it point­less to ban sex offend­ers from schools and play­grounds. Accord­ing to a land­mark 2000 study by the Bureau of Jus­tice Sta­tis­tics, which uti­lized sex­u­al assault vic­tim­iza­tion data from a new­ly avail­able data­base — the Nation­al Inci­dent-Based Report­ing Sys­tem — strangers account for only 7 per­cent of sex­u­al assaults against children.
Anoth­er the­o­ry, Agan notes, is that ​"these laws reduce oppor­tu­ni­ties for sex offend­ers to rein­te­grate into soci­ety," per­verse­ly facil­i­tat­ing poten­tial recidi­vism. Reg­istries iso­late peo­ple by stig­ma­tiz­ing them and cut­ting them off from hous­ing, legal employ­ment and social services.
What, then, works to reduce sex­u­al abuse of children?
Anti-vio­lence orga­niz­er and Rev­erend Jason Lydon is founder and nation­al direc­tor of Black and Pink, the world's largest orga­ni­za­tion for incar­cer­at­ed peo­ple who iden­ti­fy as LGBTQ. Some of the 10,000 mem­bers inside prison are serv­ing time for sex offens­es and some have also expe­ri­enced sex­u­al violence.
"End­ing sex­u­al vio­lence against chil­dren requires a deep cul­tur­al shift that includes efforts of end­ing pover­ty, dis­man­tling patri­archy and all oth­er forms of oppres­sion," says Lydon. Acknowl­edg­ing that may sound utopi­an, he offers a con­crete start­ing point: mean­ing­ful sex edu­ca­tion, begin­ning in ear­ly ele­men­tary school. Good train­ings, he says, include dis­cus­sions of con­sent and cre­ate spaces ​"for chil­dren to under­stand their bod­ies and sex­u­al­i­ty in a way that is not stig­ma­tiz­ing, while simul­ta­ne­ous­ly edu­cat­ing adults on healthy ways to inter­act with children."
Oth­er solu­tions are being built. The sur­vivor-found­ed orga­ni­za­tion Stop It Now! frames child abuse as a pub­lic health prob­lem and works to edu­cate adults and com­mu­ni­ties about pre­ven­tion. The Secret Sur­vivors ini­tia­tive, a film and the­ater project by nation­al­ly acclaimed troupe Ping Chong + Com­pa­ny, uses oral his­to­ry to raise the vis­i­bil­i­ty of sex­u­al vio­lence against children.
In 2009, the Jus­tice Pol­i­cy Insti­tute cal­cu­lat­ed how much the 2006 fed­er­al Sex Offend­er Reg­is­tra­tion and Noti­fi­ca­tion Act (SOR­NA) would cost each state to imple­ment in the first year. The esti­mates ranged from $848,009 (Wyoming) to $20,846,306 (Illi­nois) to $59,287,816 (Cal­i­for­nia). What if these funds were chan­neled from reg­istries to com­pre­hen­sive sex­u­al edu­ca­tion for all?
The will to change
Despite their fail­ure to pre­vent or inter­rupt injury to chil­dren, reg­istries are resilient. Peo­ple want to feel safe, and pol­i­cy mak­ers are invest­ed in deliv­er­ing these feelings.
When Bond learned that her sex offend­er clas­si­fi­ca­tion would mean she couldn't return to her home, she began writ­ing state offi­cials ​"from the gov­er­nor on down." Receiv­ing few answers, she request­ed in-per­son meet­ings. ​"You wouldn't believe how many respons­es I got back after that," she says. Leg­isla­tive assis­tants quick­ly replied to dis­suade her from visiting.
The excep­tion was for­mer Illi­nois Lt. Gov. Sheila Simon, who wrote back to say that she found Bond's per­spec­tive use­ful. She helped con­nect Bond with Illi­nois Voic­es for Reform, a statewide advo­ca­cy net­work found­ed in 2010 by Tonia Mal­oney. At age 19, Maloney's son was con­vict­ed of crim­i­nal sex­u­al assault for a con­sen­su­al rela­tion­ship with a 16-year-old — and of child pornog­ra­phy for pos­sess­ing a top­less pho­to of the girl. The network's mis­sion is to pro­mote ​"the elim­i­na­tion of sex­u­al abuse and the preser­va­tion of civ­il rights for all indi­vid­u­als through the use of effec­tive leg­is­la­tion based on empir­i­cal research."
Illi­nois Voic­es is swim­ming against the leg­isla­tive tide. Illi­nois law­mak­ers have recent­ly barred sex offend­ers from fast food restau­rants with play­grounds. They've also intro­duced leg­is­la­tion to ban sex offend­ers from coun­ty fairs, require them to reg­is­ter — and pay the $100 fee — in the coun­ty where they work as well as where they live, and com­pel them to noti­fy the police depart­ment if their employ­ment is ter­mi­nat­ed. Most of these pro­pos­als are still pend­ing in com­mit­tee. Pro­posed leg­is­la­tion would also expand the reg­istry to include peo­ple con­vict­ed of ​"sex­u­al­ly moti­vat­ed" bat­tery. In Novem­ber 2014, Chica­go Alder­man Mar­ty Quinn pro­posed an ordi­nance that would ban sex offend­ers from using libraries in the summer.
At the same time, with prison reform in the air, Illi­nois is rethink­ing facets of its crim­i­nal jus­tice sys­tem. Under for­mer Demo­c­ra­t­ic Gov. Pat Quinn, the state shut­tered sev­en cor­rec­tion­al facil­i­ties between 2012 and 2013.
In 2015, incom­ing Repub­li­can Gov. Bruce Rauner con­tin­ued to look for ways to trim costs and reduce prison over­crowd­ing. He estab­lished the Illi­nois State Com­mis­sion on Crim­i­nal Jus­tice and Sen­tenc­ing Reform with the goal of reduc­ing the prison pop­u­la­tion by 25 per­cent over the next decade. The 28-mem­ber com­mis­sion has a sweep­ing man­date for a ​"com­pre­hen­sive review of the State's cur­rent crim­i­nal jus­tice and sen­tenc­ing struc­ture, sen­tenc­ing prac­tices, com­mu­ni­ty super­vi­sion and the use of alter­na­tives to incarceration."
Reg­istries would seem to fall under this rubric. Main­tain­ing the soft­ware, phys­i­cal space and the trained per­son­nel need­ed for reg­is­tra­tion costs time and mon­ey. Pub­lic radio jour­nal­ist Rob Wilde­boer has doc­u­ment­ed that as reg­is­tra­tion require­ments esca­late, many sex offend­ers in Chica­go vio­late the con­di­tions of their parole and are rein­car­cer­at­ed at sub­stan­tial cost.
On June 3, 2015, Bond drove alone to Spring­field and sat through the commission's four-hour meet­ing. The pub­lic com­ment peri­od was sched­uled to start at 4:20 p.m. A day away from work, plus gas and park­ing, cuts into her tight bud­get. Why did she go?
"I know who I am," she says. ​"If I hide, noth­ing is going to hap­pen. I can't wait for the next per­son to come along and fight the fight. I am not will­ing to sit still and let law after law pass, and then I might be like the peo­ple in Flori­da liv­ing under a bridge."
Step­ping up to speak, Bond iden­ti­fies her­self as a reg­is­tered sex offend­er and described the oner­ous require­ments that she and oth­ers on the reg­istry face: how chal­leng­ing it is to find work and hous­ing. She does not claim inno­cence. She does not ask for her case to be reeval­u­at­ed. Plain­spo­ken, she asks the com­mis­sion to con­sid­er those con­vict­ed of sex offens­es in their recommendations.
The detailed, 24-page ini­tial report from the com­mis­sion, released July 1, 2015, includes many pub­lic com­ments, but not Bond's. Nor does it men­tion sex offend­ers or sex offens­es. Nei­ther does the first part of the final report, pub­lished in Decem­ber 2015; the sec­ond part will be released in spring 2016.
In plain sight
Only so much reg­istry reform can hap­pen on a state lev­el. Fed­er­al leg­is­la­tion gov­erns many of the require­ments that shape the lives of peo­ple con­vict­ed of sex offens­es across the Unit­ed States. The Wet­ter­ling Act in 1994 and Megan's Law in 1996 cre­at­ed nation­al frame­works for sex offend­er reg­is­tra­tion and com­mu­ni­ty noti­fi­ca­tion. The 2006 Adam Walsh Act, which includ­ed SOR­NA, estab­lished more strin­gent reg­istry require­ments and opened the door to civ­il com­mit­ment for fed­er­al sex offend­ers deemed sex­u­al­ly vio­lent: the indef­i­nite deten­tion in treat­ment cen­ters or pris­ons after serv­ing their sentences.
As of 2014, only 17 states were in full com­pli­ance with SOR­NA, and sev­er­al states refuse to com­ply, cit­ing the exor­bi­tant cost of full imple­men­ta­tion. The penal­ty for fail­ing to com­ply is a 10 per­cent decrease in fed­er­al mon­ey avail­able to a state to sup­port anti-crime ini­tia­tives from the Edward Byrne Memo­r­i­al Jus­tice Assis­tance Grant, and for some states for­feit­ing these resources is less expen­sive than full compliance.
Giv­en the costs of reg­istries and their inef­fec­tive­ness at reduc­ing sex­u­al vio­lence, it is mis­guid­ed to exclude them from cur­rent prison reform debates. Part of any such exam­i­na­tion should be look­ing past the extreme stig­ma attached to peo­ple con­vict­ed of sex offens­es and lis­ten­ing to how reg­istries have ruined lives. Shut­ting peo­ple in the reg­istry out of the con­ver­sa­tion will push those who require social ser­vices and sup­port far­ther to the mar­gins. And mon­i­tor­ing this expand­ing pop­u­la­tion will require new sur­veil­lance tech­nolo­gies and prac­tices that can be used against oth­er com­mu­ni­ties in unfore­see­able ways.
Con­verse­ly, look­ing square­ly at sex offend­ers rais­es a core ques­tion: If not reg­istries and end­less sur­veil­lance, then what will make our chil­dren, and our com­mu­ni­ties, safer? This ques­tion forces us to con­sid­er mean­ing­ful ways to pro­tect chil­dren from sex­u­al vio­lence and oth­er harm — such as pover­ty, in which 14.7 mil­lion Amer­i­can chil­dren live, accord­ing to the fed­er­al definition.
Among peo­ple with con­vic­tions for sex offend­ers, Bond is one of the lucky ones. She has a strong sup­port net­work, car­ing fam­i­ly mem­bers, a wel­com­ing church, no oth­er crim­i­nal his­to­ry, access to good health­care and some employ­ment, although not enough.
"Most sex offend­ers are hid­ing behind the stig­ma," she says. ​"If I have to put myself out there and be crit­i­cized or ridiculed or what­ev­er peo­ple might do — I don't find that beneath me."
Eri­ca R. Mein­ers
is author of sev­er­al books, includ­ing
Right to Be Hos­tile: Schools, Pris­ons, and the Mak­ing of Pub­lic Ene­mies
(
2009
),
(

2009

) and For the Chil­dren? Pro­tect­ing Inno­cence in a Carcer­al State (forth­com­ing from Uni­ver­si­ty of Min­neso­ta

2016

), and arti­cles in wide range of aca­d­e­m­ic jour­nals, mag­a­zines, blogs and antholo­gies, includ­ing Merid­i­ans, Windy City Times, Women's Stud­ies Quar­ter­ly, ReThink­ing Schools, Cap­tive Gen­ders, and Jacobin. The Bernard J. Brom­mel Dis­tin­guished Research Pro­fes­sor at North­east­ern Illi­nois Uni­ver­si­ty, she is cur­rent­ly a Soros Jus­tice Fel­low writ­ing on reduc­ing our nation's reliance on crim­i­nal­iza­tion to end sex­u­al violence.