Riding Herd Over Workers' Rights?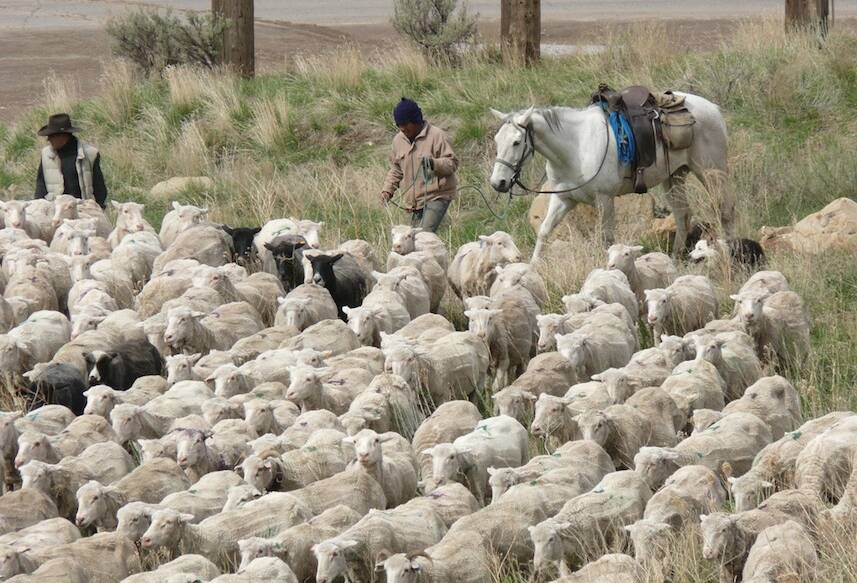 Over the past decade, Rey­mun­do Zacarias Men­doza, Ser­gio Velasquez Cata­lan, Fran­cis­co Javier Cas­tro and Alfre­do Conovil­ca Mata­moros came to the U.S. from Peru and Chile to work herd­ing sheep, goats and cat­tle in Wash­ing­ton, Wyoming and Col­orado on H‑2A tem­po­rary guest work­er visas.
Now the four men are legal per­ma­nent res­i­dents of the U.S. — and they are suing the fed­er­al gov­ern­ment over its require­ments for H‑2A guest work­er visas for herders.
The men argue an exemp­tion grant­ed to the sec­tor means that as per­ma­nent legal res­i­dents, they are unable to take herd­ing jobs at fair wages with decent work­ing conditions.
The case presents an inter­est­ing legal strat­e­gy. The exemp­tion for herders has been in place in sim­i­lar forms since the guest work­er pro­gram start­ed start­ed about three decades ago. There is actu­al­ly noth­ing pre­vent­ing the men from apply­ing for herd­ing jobs and it is entire­ly pos­si­ble they would be hired if they were will­ing to work for the wages and in the con­di­tions offered.
But attor­neys with the watch­dog group Pub­lic Cit­i­zen, which filed the law­suit on the men's behalf, are essen­tial­ly argu­ing that herd­ing wages and con­di­tions are so bad that U.S. per­ma­nent res­i­dents will not take them.
The law­suit, which had a hear­ing before a fed­er­al appeals court on Feb­ru­ary 25 after being dis­missed in Feb­ru­ary of 2013, address­es a pro­ce­dur­al issue: the fact that the U.S. Depart­ment of Labor has issued a series of ​"spe­cial pro­ce­dures" regard­ing visas for herders with­out giv­ing pub­lic notice or allow­ing pub­lic com­ment. In doing so, the law­suit alleges, the labor depart­ment facil­i­tates wages and con­di­tions so poor that U.S. work­ers can­not (or more accu­rate­ly, will not) fill the jobs.
The law­suit doesn't direct­ly address the fact that the same men did do these jobs as guest work­ers just a few years ago in sim­i­lar cir­cum­stances, as do scores of oth­er for­eign guest work­ers today. The seem­ing­ly nar­row and arcane legal argu­ment nonethe­less sheds light on the big­ger pic­ture: an indus­try where pay is so low and, the plain­tiffs argue, con­di­tions so rough that only those des­per­ate to come to the Unit­ed States will work in it.
Though com­pre­hen­sive hard data is dif­fi­cult to come by, it is wide­ly under­stood that many — per­haps the major­i­ty — of the U.S.'s mod­ern-day ​"cow­boys" are guest work­ers from South Amer­i­ca, often men hail­ing from herd­ing cul­tures in the Andes.
The pro­fes­sion may sound care­free, even roman­tic. But in the U.S., herd­ing is gru­el­ing, dan­ger­ous, poor­ly com­pen­sat­ed and rife with labor abuses.
​"I knew it was going to be rough," plain­tiff Conovil­ca Mata­moros told the Den­ver mag­a­zine 5280​.com. But, he added, ​"they nev­er told me they were going to treat me like an animal."
Herders often work 24 hours a day, trav­el­ing and liv­ing with the herd in remote coun­try. They are exposed to extreme­ly harsh and some­times dan­ger­ous weath­er con­di­tions while liv­ing in crude dwellings such as sparse campers or tents. Like farm work­ers they have always been exempt from fed­er­al min­i­mum wage laws. Under the com­pli­cat­ed guest work­er pro­gram sheep and goat herders must be paid at least $750 a month in most herd­ing states. Based on the num­ber of hours herders typ­i­cal­ly work, this comes out to about $2.34 per hour, accord­ing to the appeal.
A 2010 study of 93 Col­orado guest work­er herders found that most have nev­er had a day off, more than 80 per­cent were not per­mit­ted to leave their ranch, 70 per­cent nev­er had access to a func­tion­ing toi­let and half have nev­er even got to read their employ­ment contracts.
Fed­er­al law requires that when an employ­er seeks H‑2A visas to be able to hire guest work­ers to do agri­cul­tur­al work on a tem­po­rary, ​"non-immi­grant" basis, they must first adver­tise the jobs and attempt to fill the vacan­cies with U.S. work­ers. And if they do hire for­eign work­ers, the hir­ing must not cre­ate a sit­u­a­tion that under­mines wages and ben­e­fits for U.S. work­ers in that sec­tor. (Specif­i­cal­ly, the H‑2A pro­gram is gov­erned by the Immi­gra­tion and Nation­al­i­ty Act, as amend­ed by the Immi­gra­tion Reform and Con­trol Act of 1986.) Pub­lic Cit­i­zen staff attor­ney Julie Mur­ray tells In These Times that thanks in part to the ​"spe­cial pro­ce­dures" allowed by the Depart­ment of Labor, the hir­ing of for­eign herders at low wages in rough con­di­tions has indeed brought down stan­dards to the point U.S. work­ers are not tak­ing the jobs.
Two let­ters released by the Depart­ment of Labor in 2011 out­lined the lat­est ver­sion of the spe­cial pro­ce­dures, essen­tial­ly con­tin­u­ing exemp­tions from H‑2A visa require­ments that the depart­ment had laid out in a series of com­mu­ni­ca­tions going back to 1987.
Mur­ray says that each suc­ces­sive spe­cial pro­ce­dure was adopt­ed with­out a pub­lic com­ment peri­od. She explains that the spe­cial pro­ce­dures are de fac­to exemp­tions for the herd­ing indus­try from pro­tec­tions or ben­e­fits that oth­er agri­cul­tur­al employ­ers using work­ers with H‑2A visas are required to provide.
The spe­cial pro­ce­dures, Mur­ray says, ulti­mate­ly lead to low­er wages for herders. More con­crete­ly, they spec­i­fy that employ­ers do not have to pro­vide herders the same type of hous­ing that must be pro­vid­ed to oth­er agri­cul­tur­al work­ers. Herders' hous­ing is not required to have mod­ern toi­lets, elec­tric­i­ty or run­ning water, which seems intu­itive as herders are mov­ing through the coun­try­side with the ani­mals. But Mur­ray says herders often live in one place for extend­ed peri­ods of time, and even then hous­ing is gen­er­al­ly a rudi­men­ta­ry trail­er with­out water or electricity.
​"We're not against for­eign work­ers in herd­ing," Mur­ray says. ​"But the Depart­ment of Labor has allowed wages and work­ing con­di­tions for herders to become so depressed that it affects U.S. work­ers who would like to return to herding."
​"It's not that we think con­di­tions through­out the agri­cul­tur­al indus­try are good," Mur­ray adds, point­ing to per­va­sive wage theft and poor hous­ing in oth­er agri­cul­tur­al sec­tors that employ H‑2A work­ers. ​"But the Depart­ment of Labor has sin­gled out herders for less favor­able wages and work­ing conditions."
The law­suit, orig­i­nal­ly filed in Octo­ber 2011, names Labor Sec­re­tary Hil­da Solis and the U.S. DOL as defen­dants and alleges that by adopt­ing the spe­cial pro­ce­dures with­out pub­lic notice or com­ment, the labor depart­ment vio­lat­ed the Admin­is­tra­tive Pro­ce­dure Act.
Two agri­cul­tur­al orga­ni­za­tions that rep­re­sent employ­ers of herders on H‑2A visas filed as inter­ven­ers in the case, sup­port­ing the defen­dants. The mem­bers of these groups, the West­ern Range Asso­ci­a­tion and Moun­tain Plains Agri­cul­tur­al Ser­vices, essen­tial­ly stand to ben­e­fit by being allowed to con­tin­ue hir­ing for­eign work­ers at low wages.
The U.S. Dis­trict Court for the Dis­trict of Colum­bia dis­missed the case in Feb­ru­ary, 2013, find­ing that the plain­tiffs do not have legal stand­ing to bring the suit as they have acknowl­edged that they have not active­ly sought employ­ment in herd­ing since at least May 2011. The men tes­ti­fied that they would like to return to herd­ing, but they have not been able to find jobs with accept­able wages or conditions.
The court found that the herders did not suf­fer ​"a per­son­al injury fair­ly trace­able to the defendant's alleged­ly unlaw­ful con­duct," since they are not cur­rent­ly work­ing in or seek­ing work in the indus­try. And while herder employ­ers may only be required to pay $750 per month, the court not­ed that an H‑2A reg­istry shows 19 jobs pay­ing $1,400 a month or more.
The fed­er­al court also found that the men are not direct­ly impact­ed by the H‑2A poli­cies gov­ern­ing herders. To demon­strate what the court called the ​"absur­di­ty" of the plain­tiffs' argu­ment, the deci­sion com­pared it to ​"an indi­vid­ual who claimed an inten­tion to work in a ​'pre­ferred pro­fes­sion' as a day labor­er pick­ing fruit — so long as the posi­tion paid $100,000 per year, per­mit­ted hourly breaks in air-con­di­tioned huts, and paid mileage to and from the work site."
Now the herders are ask­ing the U.S. Court of Appeals for the Dis­trict of Colum­bia Cir­cuit to rein­state their case. Mur­ray said attor­neys were encour­aged by the Feb­ru­ary 25 argu­ments, and now they are await­ing the appeals court's decision.
The law­suit asks that the spe­cial pro­ce­dures be sus­pend­ed until the DOL opens them up for pub­lic com­ment — unlike when they were first put in place — and con­sid­ers the result­ing com­ments. Mur­ray thinks such a process would mean bet­ter con­di­tions for herders.
​"If the Depart­ment of Labor had to go on the record and explain why these wages and work­ing con­di­tions are con­sis­tent with labor law," she said, ​"I don't think they could do it."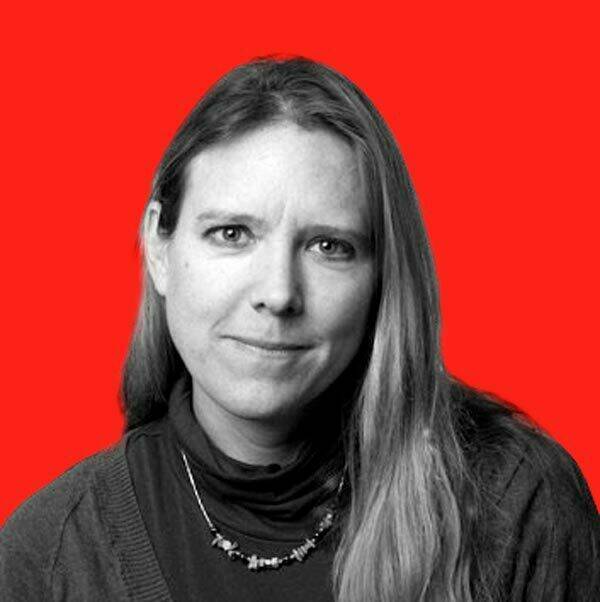 Kari Lyder­sen
is a Chica­go-based reporter, author and jour­nal­ism instruc­tor, lead­ing the Social Jus­tice
&
amp; Inves­tiga­tive spe­cial­iza­tion in the grad­u­ate pro­gram at North­west­ern Uni­ver­si­ty. She is the author of May­or
1
%: Rahm Emanuel and the Rise of Chicago's
99
%.