Robert Redford Doesn't Know Which Way the Wind's Blowing
Redford's 'political' film about '60s radicals, The Company You Keep, is anything but.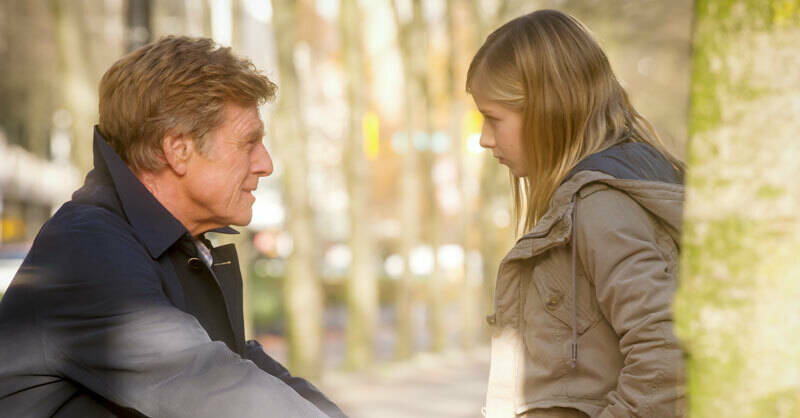 Robert Redford's new film, The Com­pa­ny You Keep, intends to be a tes­ta­ment to a gen­er­a­tion — the gen­er­a­tion being arthrit­ic Boomers, raised on ​'60s rad­i­cal­ism, mashed and mold­ed through adult­hood in The Big Chill ​'80s, and now gaz­ing down the bar­rel of Social Secu­ri­ty checks and Lip­i­tor pre­scrip­tions. But the way the movie goes about this is ter­mi­nal­ly odd: It reimag­ines the autumn years of the Weath­er Underground.
Redford wimps out. His Weatherpersons are all wholly fictionalized (and therefore made historically convenient), as is the notion that rafts of them live among us under false names.
Why this, in 2013? Could it be Barack Obama's old friend Bill Ayers? Red­ford is one of Hollywood's reli­ably lefty pres­ences, but not in a way that has ever gen­uine­ly dent­ed the pub­lic sphere. His films — the ones he's direct­ed and the ones he's pro­duced — have been at best weak­ly polit­i­cal. The Mila­gro Bean­field War (1988) tepid­ly went to bat for New Mex­i­can vil­lagers against the onslaught of overde­vel­op­ment, while the all-but-unseen Lions for Lambs (2007) danced around the inva­sion of Afghanistan via melo­dra­ma. 2011's The Con­spir­a­tor, the sto­ry of Mary Sur­ratt, a board­ing­house own­er and John Wilkes Booth acquain­tance who was tried for con­spir­a­cy in Lincoln's assas­si­na­tion and hanged, evoked Guan­tanamo Bay and its tri­bunals, hawk­ish admin­is­tra­tors, dis­re­gard for judi­cial rights, and gangs of guilty-by-vaporous-asso­ci­a­tion pris­on­ers. But the anal­o­gy is too loose, and if Sur­ratt, who was sac­ri­ficed in an attempt to mol­li­fy the agi­tat­ed pub­lic, is a mar­tyr to some­thing — what is it, exactly?
Red­ford has some­how man­aged to come off as the most pious play­er in the indus­try, but his polit­i­cal incli­na­tions seem to be the safe pol­i­tics of a mil­lion­aire movie star, which is per­haps why he nev­er seems to sup­port any­thing except the envi­ron­ment and wildlife.
The Weath­er­men, how­ev­er, are far from an unad­ven­tur­ous issue. The Com­pa­ny You Keep, adapt­ed from Neil Gordon's nov­el, begins with a tipped domi­no: Susan Sarandon's Ver­mont house­wife throws in the secret-iden­ti­ty tow­el and sur­ren­ders to the FBI. From there, Shia LaBeouf's young cub Albany reporter fol­lows his nose and uncov­ers the sim­i­lar­ly fake iden­ti­ty of Redford's upstate lawyer, send­ing this suede-faced ex-Weath­er­man run­ning. The FBI clos­es in, LaBeouf's annoy­ing snoop pesters every oth­er char­ac­ter moti­vat­ed only by his jour­nal­is­tic creed, and with­er­ing guest-stars (Julie Christie, Sam Elliott, Richard Jenk­ins, a phlegm-plagued Nick Nolte) emerge to crin­kle and wheeze about the good old days of bank rob­beries and protests.
Of course, the Weath­er Under­ground still rep­re­sents a fear­some, almost tox­ic moral conun­drum on Amer­i­can soil. A movie tak­ing on this fat rat­tlesnake of a top­ic could do much worse than emu­late Uli Edel's caus­tic and thrilling The Baad­er-Mein­hof Com­plex (2008). (Or, for that mat­ter, 1965's The Bat­tle of Algiers, a film the Pen­ta­gon has made itself famil­iar with since the inva­sion of Iraq.)
But Red­ford wimps out. His Weath­er­per­sons are all whol­ly fic­tion­al­ized (and there­fore made his­tor­i­cal­ly con­ve­nient), as is the notion that rafts of them live among us under false names. [SPOIL­ER ALERT: PLOT SPOIL­ERS FOL­LOW]. The film's empha­sis falls upon Redford's fugi­tive striv­ing to prove that he wasn't such a big bad guilty Weath­er­man all those years ago, and wasn't present for the bank rob­bery in which a guard was shot and killed. Talk about sim­pli­fy­ing things — imag­ine the thorny ques­tions the film could've raised had its hero been guilty. The actu­al moti­va­tions for rad­i­cal vio­lence would've had to have been engaged, instead of bandied about as rhetoric (from Christie's vix­en out­law). The inevitable social bat­tle between the mil­i­ta­rized state and resis­tance to it would've had to be explored, and the easy answers that Hol­ly­wood craves, and Amer­i­can cor­po­rate cul­ture demands, would not be forthcoming.
That authen­ti­cal­ly polit­i­cal film doesn't exist. In The Com­pa­ny You Keep, polit­i­cal prin­ci­ples of any kind are seen as pathet­ic chal­lenges to the right­eous­ness of fam­i­ly, par­ent­hood, and law and order. It's a nar­ra­tive thrust that could've been out­lined by the Her­itage Foun­da­tion. Through the film you're on ten­ter­hooks wait­ing for Red­ford to enter the tar pit at the cen­ter of the armed-protest idea. (I kept hop­ing a hand­cuffed Saran­don would grab a gun and go on a tear.) But Red­ford man­ages instead to defang the idea of resis­tance altogether.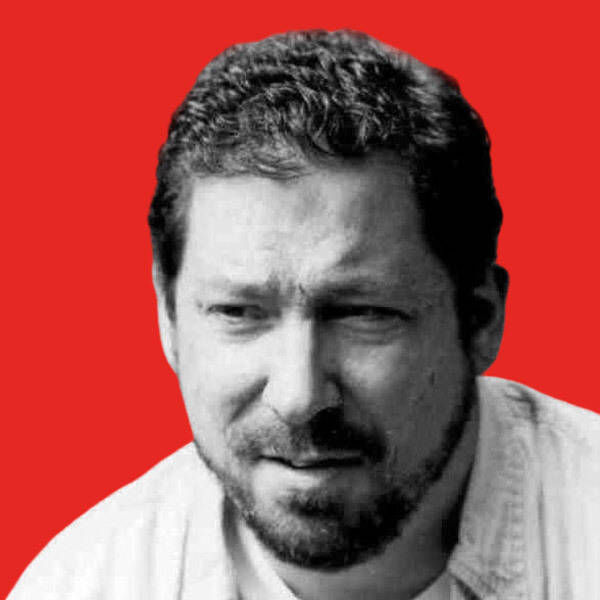 Michael Atkin­son
is a film review­er for
In These Times.
He has writ­ten or edit­ed many books, includ­ing
Exile Cin­e­ma: Film­mak­ers at Work Beyond Hol­ly­wood
(
2008
) and the mys­tery nov­els
Hem­ing­way Dead­lights
(
2009
) and
Hem­ing­way Cut­throat
(
2010
). He blogs at
Zero For Con­duct
.