Romney's 9-Point Plan to Annihilate Unions
What Mitt Romney and the GOP would like to do to labor.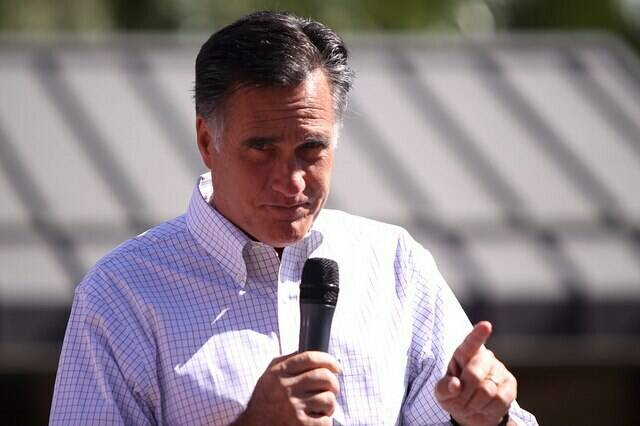 Except for one quick swipe at teach­ers unions by Mitt Rom­ney on Mon­day, nei­ther of the major-par­ty pres­i­den­tial can­di­dates — nor their run­ning mates — men­tioned work­ers' rights, col­lec­tive bar­gain­ing or orga­nized labor dur­ing any of the four pres­i­den­tial-cam­paign debates.
Usu­al­ly, any­thing hap­pen­ing in the swing-state-rich Mid­west gets scrupu­lous atten­tion from pres­i­den­tial can­di­dates. Giv­en the momen­tous labor bat­tles that played out across Mid­west­ern polit­i­cal stages over the last few years, as GOP law­mak­ers waged attacks on unions in Wis­con­sin, Indi­ana and Ohio, the omis­sions were sur­pris­ing. But then again, giv­en unions' declin­ing size and pre­sumed lack of clout among unde­cid­ed vot­ers in swing states, per­haps they weren't.
When unions have popped up dur­ing the gen­er­al elec­tion sea­son, it was as ene­mies of progress. Romney's ref­er­ence to union­ized teach­ers as an obsta­cle to reform dur­ing the for­eign pol­i­cy debate, of all places, was so quick you prob­a­bly missed it. In fact, he would like to evis­cer­ate them. (More on that below.)
Labor lead­ers have paint­ed a stark pic­ture of what might lie ahead should Rom­ney win. ​"A work­er vot­ing for Mitt Rom­ney is like a chick­en vot­ing for Colonel Sanders," Richard Trum­ka told Work­ing In These Times dur­ing an AFL-CIO ral­ly in August. Rom­ney wants to ​"anni­hi­late orga­nized labor as we know it," Team­sters Pres­i­dent James Hof­fa said in September.
Over­heat­ed rhetoric is a hall­mark of every cam­paign sea­son. But the GOP's and Romney's posi­tions on labor and col­lec­tive bar­gain­ing — from sup­port for a fed­er­al union-weak­en­ing ​"right-to-work" law to elim­i­nat­ing most pub­lic-sec­tor bar­gain­ing rights — are gen­uine­ly to the right of where they were even four years ago. With unions now account­ing for less than 12 per­cent of the work­force (down from 36 per­cent in the 1950s), it is now pos­si­ble to imag­ine a coun­try devoid of labor pow­er, replaced by a cor­po­rate vision of ​"employ­ee empow­er­ment and work­place flex­i­bil­i­ty," as the GOP 2012 plat­form puts it.
That plat­form rep­re­sents a new lev­el of aggres­sion toward the labor move­ment, says Kate Bron­fen­bren­ner, Direc­tor of Labor Edu­ca­tion Research at the Cor­nell Uni­ver­si­ty School of Indus­tri­al and Labor Rela­tions. If it were enact­ed, it ​"won't destroy the labor move­ment, but it's seri­ous," she says.
If Rom­ney and the GOP's vision some­how came to pass, through a Repub­li­can sweep of the White House and Capi­tol Hill, what would be left of orga­nized labor? In short: very lit­tle. It would be far worse than the Gov. Walker's ide­al Wis­con­sin or Gov. Kasich's ide­al Ohio.
In two sen­tences, Romney's offi­cial jobs and eco­nom­ic plan, titled ​"Believe in Amer­i­ca," acknowl­edges what unions have accom­plished in the last cen­tu­ry. ​"Over the years, unions have made extra­or­di­nar­i­ly impor­tant con­tri­bu­tions to Amer­i­can soci­ety," it reads. ​"Many of the pro­tec­tions and ben­e­fits enjoyed by work­ers in the 21st cen­tu­ry are the result of sac­ri­fices and strug­gles and hard-won bat­tles fought by unions in an ear­li­er era."
The GOP's plat­form doesn't even both­er — in fact, it doesn't once men­tion col­lec­tive bar­gain­ing or work­ers' rights. The doc­u­ments brand unions as dan­ger­ous arti­facts of a bygone era run by ​"stooges," ​"boss­es" and ​"elites" that stand in the way of a more pros­per­ous future.
Rom­ney's plan soon switch­es tone, dark­ly refer­ring to unions as a ​"force with­in … that would under­mine our key com­pet­i­tive advan­tage." There are even ​"union CEOs" in Rom­ney's world — sure­ly the only type of CEO he dis­likes. Unions are anti­quat­ed and expen­sive, and Amer­i­can work­ers are smart enough to know that. What else could explain the pre­cip­i­tous drop in union mem­ber­ship dur­ing the last 40 years? (No men­tion, of course, of the weak­en­ing of labor laws dur­ing that time, and the increas­ing brazen­ness of employ­ers in delay­ing elec­tions and intim­i­dat­ing pro-union workers).
None of this rhetoric is sur­pris­ing. But the total­i­ty of what the par­ty and its cur­rent stan­dard bear­er now call for is breath­tak­ing. Step one would be to restore Bush-era standards:
1. Change fed­er­al law to guar­an­tee that all pre-elec­tion cam­paigns last at least 30 days. (This would­n't change the sta­tus quo, since the Nation­al Labor Rela­tions Board­'s rule to speed up union elec­tions is stuck in court.)

2. Change fed­er­al law to ​"explic­it­ly pro­tect the right of busi­ness own­ers to allo­cate their cap­i­tal as they see fit." This is a ref­er­ence to the NLR­B's law­suit against Boe­ing for vio­lat­ing fed­er­al law by open­ing a plant in South Car­oli­na in retal­i­a­tion for work­ers in Wash­ing­ton going on strike. (The NLRB dropped the case in Decem­ber 2011 after the work­ers' union struck a deal with Boe­ing that secures their jobs and rais­es wages.)

3. End ​"project labor agree­ments" on fed­er­al­ly fund­ed con­struc­tion projects, which require a col­lec­tive bar­gain­ing agree­ment and the use of union labor. These have been a polit­i­cal foot­ball: George W. Bush for­bid them; one of Pres­i­dent Oba­ma's first actions was an exec­u­tive order rein­stat­ing them.
So far, noth­ing move­ment-shat­ter­ing. This would basi­cal­ly result in a Bush-era NLRB, which is like­ly any­way once Rom­ney is able to make appoint­ments to the fed­er­al agency charged with enforc­ing labor law. But Rom­ney would also like to:
4. Change fed­er­al law to ​"guar­an­tee" the secret bal­lot in every union cer­ti­fi­ca­tion elec­tion. In oth­er words, employ­ers would not have the option of rec­og­niz­ing a union via ​"card check," as they cur­rent­ly can.

5. Repeal, on ​"day one," the fed­er­al law requir­ing pre­vail­ing wages on all fed­er­al pub­lic works projects. This is the Davis-Bacon Act, signed into law by Her­bert Hoover and briefly sus­pend­ed by George W. Bush in areas hit by Hur­ri­cane Katrina.

6. Pro­hib­it the use of union funds auto­mat­i­cal­ly deduct­ed from work­er pay­checks for polit­i­cal pur­pos­es. This is what ALEC-backed ​"pay­check pro­tec­tion" pro­vi­sions attempt to do.

7. Ban teach­ers unions out­right from donat­ing to polit­i­cal cam­paigns. (He's fine with cor­po­ra­tions donat­ing as much as they'd like, how­ev­er.)

8. Pass a nation­al ​"right-to-work" law, which would allow all work­ers ben­e­fit­ing from union agree­ments and ser­vices to avoid pay­ing dues. Rom­ney was opposed to this in 2008, but now sup­ports such a law, in line with the new GOP platform.

9. Strip near­ly all bar­gain­ing rights from pub­lic work­ers, à la the mea­sures signed by gov­er­nors John Kasich and Scott Walk­er (and sub­se­quent­ly repealed by Ohio vot­ers and part­ly reject­ed by Wis­con­sin judges, respec­tive­ly). Both laws also banned auto­mat­ic dues deduc­tions and made union cer­ti­fi­ca­tion more difficult.
Tak­en as a whole, this would be a blue­print for a union-free Amer­i­ca. Still, it does­n't go quite as far as the GOP plat­form, which would like to add a final nail to labor's cof­fin by assert­ing that ​"no gov­ern­ment at any lev­el should be dues col­lec­tor for a union." (The plat­form also calls for the with­draw­al of fed­er­al and state reg­u­la­tions pro­tect­ing hun­dreds of thou­sands of low paid and vul­ner­a­ble employ­ees in trib­al workplaces.)
Nev­er­the­less, two data points sug­gest how bad­ly Rom­ney's anti-union agen­da would shrink the size and scope of Amer­i­ca's unions.
First: Since the anti-union law went into effect in Wis­con­sin, AFSCME's mem­ber­ship has since fall­en by more than 50 per­cent in the state.
Sec­ond: In 2011, 20 of the 25 states with the low­est union­iza­tion rates were ​"right-to-work" states, accord­ing to the Labor Depart­ment. North Car­oli­na, where 2.9 per­cent of work­ers are union mem­bers, has the low­est rate.
Should Rom­ney's agen­da come to pass, labor would have to scram­ble to adapt. A nation­al ​"right-to-work" law would make auto­mat­ic dues deduc­tion all-impor­tant, says Cor­nel­l's Bron­fen­bren­ner, whose research on employ­er intim­i­da­tion dur­ing union elec­tions helped form the basis of the NLR­B's thwart­ed elec­tion speed-up rule. ​"If you could keep auto­mat­ic dues deduc­tion, it would­n't destroy the move­ment," she says. ​"In high [union] den­si­ty areas, dues deduc­tion would be like­ly to continue."
​"The ques­tion is, will work­ers get demor­al­ized, or will they do what they need to do — fight back and be smart about it? The only way [the move­men­t's] going to come back is if work­ers and orga­ni­za­tions go out there and orga­nize," says Bron­fen­bren­ner, not­ing the recent Wal­mart work­ers strike and ​"car­washeros" vic­to­ries. ​"We're not going to get labor law reform in this country."
Three years after the Employ­ee Free Choice Act failed in the Sen­ate and four years after can­di­date Oba­ma cam­paigned on its pas­sage, that much is clear. Almost as sober­ing is the fact that this time around, Pres­i­dent Oba­ma need­n't make any spe­cif­ic promis­es to the labor move­ment. Just like the Demo­c­ra­t­ic Par­ty, he mere­ly has to make clear that he won't try to destroy it.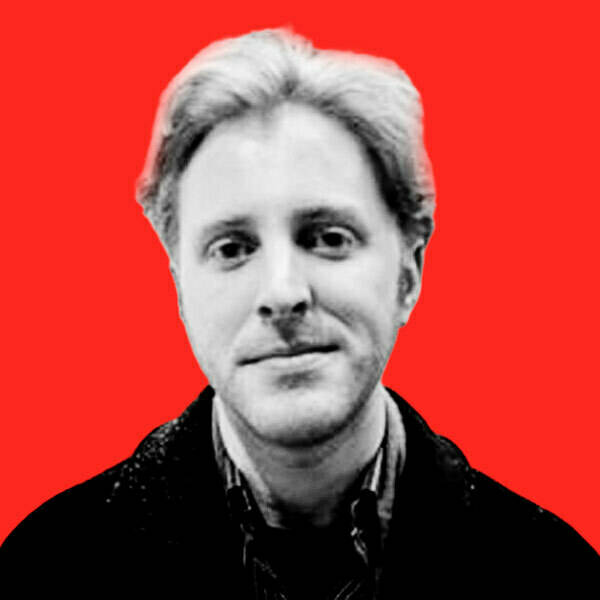 Jere­my Gantz is a con­tribut­ing edi­tor at the mag­a­zine. He is the edi­tor of The Age of Inequal­i­ty: Cor­po­rate America's War on Work­ing Peo­ple (2017, Ver­so), and was the Web/​Associate Edi­tor of In These Times from 2008 to 2012.