Rural Stories Making Headlines (August 13, 2016)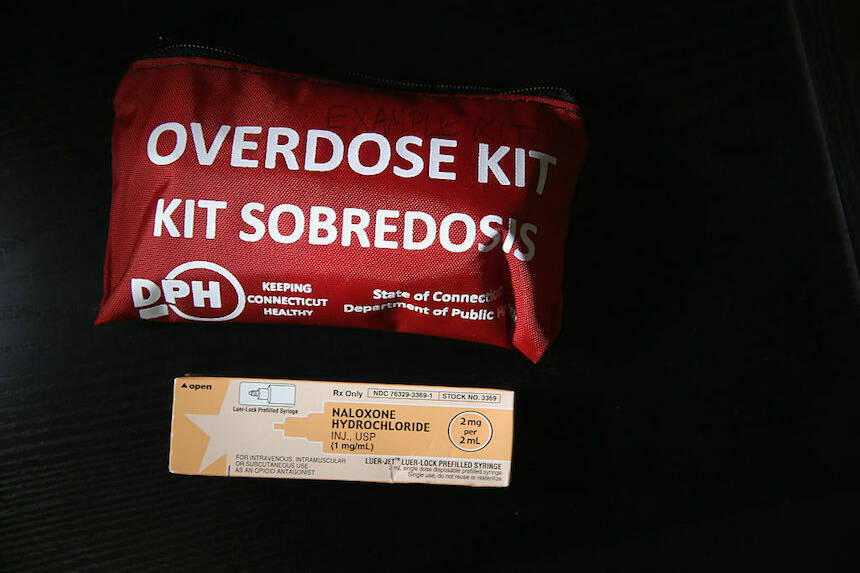 Rural communities face intensifying economic problems. As farms adopt new technologies, agriculture jobs are cut. In some of the nation's most productive farming communities, in fact, agriculture is no longer the number one employer. These days, yield does not require people. As manufacturing plants close due to overseas competition, talented young people move to cities.
This week, we read several articles about economic hardships in rural America. In addition, we continue to explore rural health care, drug abuse, education and broadband access.
On the economy and rural poverty
Agriculture jobs declined by 14 percent between 2001 and 2013, creating problems for towns like Brookfield, Mo. As National Public Radio reports, the town of 4,500 is struggling. Grocery stores have closed. The auto plant departed. Farming is not as lucrative. The community is trying to adapt:
Ultimately, encouraging business, education and health care leaders in Brookfield to collaborate and support each other is key, Cleveland says. The town lacks the health care centers and assisted living facilities to support the local aging population, for instance. So, town leaders are working together to push state legislators to provide broadband access for local health care providers, allowing the rural population to get care via telemedicine.

Meanwhile, educators are working to retain their young people — and convince high school students that it's fine to return home after college. At graduation, these students receive DVD slideshows filled with photos from early grade school and scored with emotional music. A section of the slide show touts many of the graduates who have returned to this town. It ends with an ​"unending invitation" from the entire community to make Brookfield their home again.
Read ​"How Rural Communities Are Fighting Economic Decline" here.
In nearby Kansas, Sen. Jerry Moran (R‑Kan.) proposes policies to address rural poverty. In The Hutchinson News, he writes:
As someone who grew up in small-town Kansas, the issue of rural poverty hits close to home. While representing Kansans in Congress, I have made it a priority to highlight this often overlooked struggle and have proposed policy solutions to help drive Americans, both urban and rural, up the economic ladder. For example, I'm working to make certain all Kansans can access high-speed internet and get care from their local Critical Access Hospital, as well as ensure our veterans receive the benefits they've earned in a timely fashion.
Read ​"Addressing Poverty in Rural America" here.
To the south, in Oklahoma, rural poverty is ​"a way of life." Last week, the Tulsa World interviewed residents of Stilwell, one of the poorest towns in the state:
It might not be what comes to mind when most people think about ​"poverty," but Stilwell — the Strawberry Capital of Oklahoma with a population just over 4,000 — is statistically more representative of poverty in this state than, say, a Section 8 housing complex in north Tulsa.

"We're the forgotten poor," says Shelldon Miggletto, the recently resigned city clerk who is now working as a consultant while the town looks for a permanent replacement. ​"Or maybe we're not forgotten, just ignored."
Read ​"Rural Poverty: ​'A Way of Life' for Numerous Oklahomans" here.
On substance abuse and health care
Health systems in many rural areas continue to confront increased drug abuse and funding shortages. In Rio Arriba County, New Mexico, health officials are trying to identify high-risk drug users before they overdose. According to High Country News, the county is funding and implementing new preemptive policies:
A new five-year, $2.5 million state grant is funding a multi-faceted approach to preventing overdose deaths in Rio Arriba County. Among other things, the grant will pay to boost substance abuse treatment for drug users as they come out of jail; put dozens of doses of an anti-overdose drug called Narcan into the hands of law enforcement; and give Narcan to high-risk inmates before they leave jail.

But the crux of the enterprise is information sharing among county health care providers, law enforcement and substance abuse treatment centers. Under the program, called the Pathways Community HUB Model, around a dozen local agencies will share a single release form and computer database, allowing case workers and community health providers to communicate about clients' medical and substance abuse treatment histories, criminal backgrounds and follow-up appointment details. The coordination is expected to eliminate duplications of services – important savings for a cash-strapped provider network – and to more closely track outcomes, like who is sober and in stable housing a year after treatment.
Read ​"The Rural County Trying to Find Its High-Risk Drug Users Before It's Too Late" here.
Due in part to the Affordable Care Act (ACA), many rural hospitals are shutting their doors. During the next two years, almost 30 percent of the nation's approximately 2,000 rural hospitals will likely close. As Agri-View reports in ​"Rural Hospitals in Critical Condition", the ACA has especially affected critical-access hospitals:
A cause of the crisis can be traced back in large measure to the Affordable Care Act. The health-reform law increased access to care in all states, but it also upended the overall health-care system by encouraging a move away from a traditional fee-for-service model. As that happens, critical-access hospitals — hospitals in rural areas that have no more than 25 inpatient beds but provide emergency care — are hurt. Critical-access hospitals were created in response to the rural-hospital closure crisis in the late 1980s and have been reimbursed 101 percent of each service a Medicare patient uses in the hospital. The system is entirely reliant on fee-for-service, so a move away from that model could potentially spell devastating consequences for the future.
On education
By focusing on a school in rural South Carolina that President Obama fought to save, The Hechinger Report reviews the administration's record on rural education. The story that emerges is mixed:
Noelle Ellerson, a leading rural education advocate on Capitol Hill, credits President Obama for increasing funds across the board for education the past eight years, which has benefitted rural schools….

And yet, Ellerson, who through AASA [American Association of School Administrators] also represents the National Rural Education Association, added that the trouble with the administration's approach for rural schools has been its reliance on competitive grant programs to disperse education funding, such as Race to the Top, Investing in Innovation Fund (or i3), and the School Improvement Grant program.

Many rural school districts don't have the grant writers or expertise to apply for most federal grants, so they can't benefit like larger suburban and urban school systems do, Ellerson said.
Read ​"The Rural School District Obama Fought to Save" here.
Broadband cooperatives and ​
"

the new New Deal"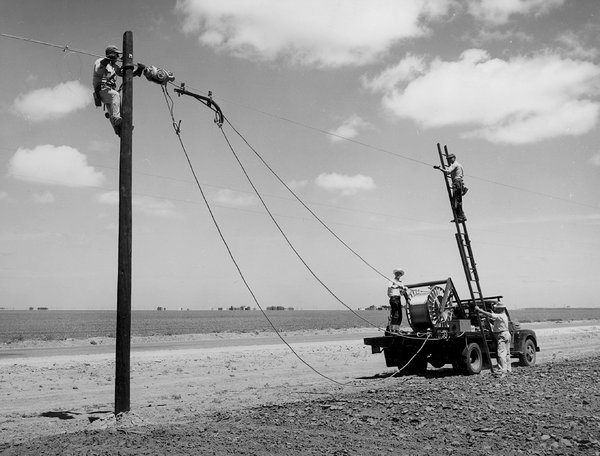 Rural Electrification Administration workers erecting power lines in the 1930s. (Caption / Photo: National Archives and Records Administration)
During the 1930s, President Franklin Delano Roosevelt's New Deal brought electricity to rural areas. Now, The New York Times reports, a new generation of local electric cooperatives is delivering broadband to the countryside:
"This is the new New Deal," said Sheila Allgood, a manager of Bolt, the broadband subsidiary of the Northeast Oklahoma Electric Cooperative…. ​"Now we're doing what cable and telecom companies don't want to do, just like we did for electricity when the big private power companies didn't want to come here either."

Today, about 40 electric cooperatives in towns like Kit Carson, N.M., Millboro, Va., and Cassopolis, Mich., offer or are in the process of building networks to provide high-speed internet service, compared with just one in 2010.
Read ​"How to Give Rural America Broadband? Look to the Early 1900s" here.
[If you like what you've read, help us spread the word. ​

"

Like" Rural America In These Times on Facebook. Click on the ​

"

Like Page" button below the bear on the upper right of your screen. Also, follow RAITT on Twitter @RuralAmericaITT]
Or else…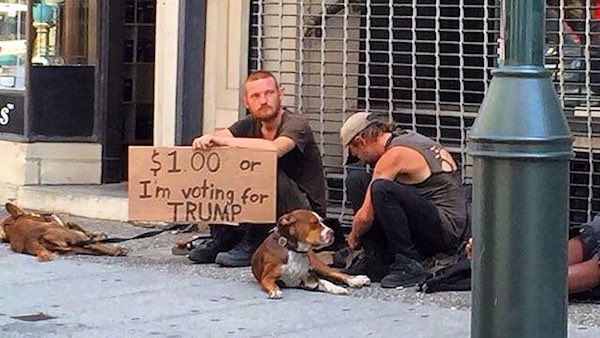 (Photo: Twitter)
This blog's mission is to provide the public service of helping make the issues that rural America is grappling with part of national discourse.