Scabs Recruited as 40,000 New England Grocery Workers Prepare To Strike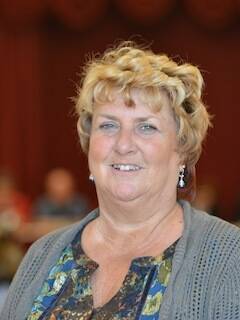 A lead­ing super­mar­ket chain in New Eng­land began recruit­ing scabs on a large scale this week as the union rep­re­sent­ing some 40,000 of its work­ers girds for a poten­tial strike lat­er this month.
Stop & Shop, with more than 250 gro­cery stores in Mass­a­chu­setts, Con­necti­cut, Rhode Island and New Hamp­shire, opened 14 recruit­ment sites across the region with the goal of hir­ing ​"replace­ment work­ers," con­firms com­pa­ny spokes­woman Suzi Robin­son. The recruits would replace mem­bers of five local units of the Unit­ed Food & Com­mer­cial Work­ers (UFCW) union in the event of a strike or lock­out on Feb­ru­ary 24, when cur­rent col­lec­tive bar­gain­ing agree­ments expire. The hitch in nego­ti­a­tions has been over the imple­men­ta­tion of the fed­er­al Patient Pro­tec­tion & Afford­able Care Act, also known as Obamacare.
​"We must pre­pare for the worst," region­al union lead­ers told rank-and-file mem­bers in an online con­tract nego­ti­a­tions update on Feb­ru­ary 1. Talks are con­tin­u­ing, but the core dis­agree­ment of health­care costs remains unresolved.
Recruit­ing scabs to replace union mem­bers is a ​"crude threat" that is not like­ly to intim­i­date many work­ers, one Mass­a­chu­setts UFCW leader, who asked not to be named, tells Work­ing In These Times. Stop & Shop, a sub­sidiary of the Dutch-owned food retail­ing giant Ahold USA, has used the threat of replace­ment work­ers in the past, he says.
The most divi­sive issue in the con­tract talks is how to han­dle health­care cov­er­age for union mem­bers as the pro­vi­sions of Oba­macare are imple­ment­ed. Stop & Shop is cur­rent­ly demand­ing the right to cut off insur­ance cov­er­age for many part-time work­ers in ear­ly 2014, accord­ing to a state­ment from Rick Charette, chair­man of the New Eng­land UFCW nego­ti­at­ing com­mit­tee. The demand is based on the sup­po­si­tion that good health insur­ance cov­er­age will be avail­able to those work­ers through state-oper­at­ed insur­ance ​"exchanges" envi­sioned by Oba­macare, Charette indicated.
Both the threats to employ strike­break­ers and the stand­off over health­care ben­e­fits are famil­iar issues to gro­cery work­ers in oth­er parts of the coun­try, says Tim Goins, exec­u­tive vice pres­i­dent of Bal­ti­more-based UFCW Local 27. Union mem­bers in Mary­land ran into exact­ly the same sit­u­a­tion in 2010 in deal­ing with anoth­er Ahold USA sub­sidiary, the super­mar­ket chain Giant Food, Goins says. Giant Food used the same tac­tic of recruit­ing strike­break­ers in the 2010 talks, but a short-term con­tract was reached before the threat­ened strike/​lockout date. The new con­tract, how­ev­er, did not defin­i­tive­ly deal with health insur­ance issues, Goins says, and Local 27 will nego­ti­ate again with Giant Good this year to address the thorny issue of health care insurance.
​"New Eng­land could pro­vide a tem­plate for us," to resolve the issue of cov­er­age, espe­cial­ly for part-timers, Goins says. ​"There is no guar­an­tee that it will, of course, but we will be look­ing very close­ly at what they come up with. [Oba­maCare imple­men­ta­tion] is com­pli­cat­ed, and there is no easy way to describe [a solution]."
More part-time work­ers are expect­ed to be cov­ered by insur­ance, but there is lit­tle agree­ment on how it will be paid for, he says. Insur­ance exchanges may pro­vide a solu­tion, but such exchanges are so new that con­tract nego­tia­tors are unsure how they will work, Goins con­tin­ues. Maryland's own pro­posed exchange, for exam­ple, is not expect­ed to be in oper­a­tion until late 2013 – at the same time that the cur­rent Giant Food-UFCW con­tract expires. Threat­en­ing work­ers with the wide­spread use of scab labor does not seem to be a par­tic­u­lar­ly pro­duc­tive tac­tic, Goins adds. In the case of Bal­ti­more-area work­ers, the threats worked to cre­ate greater union sol­i­dar­i­ty among the mem­bers, he says.
In New Eng­land, it is also report­ed Stop & Shop is gen­er­at­ing some anger because strike­break­ers are being offered high­er start­ing wages than the start­ing wages spec­i­fied in the UFCW con­tract. The same thing hap­pened in Bal­ti­more, Goins says, and did noth­ing to speed res­o­lu­tion of the con­tract or resolve the finan­cial issues sur­round­ing health insurance.
A UFCW chap­ter that rep­re­sents more than 23,000 Stop & Shop work­ers in New York, Local 1500, issued a state­ment of sol­i­dar­i­ty with the New Eng­land work­ers on Feb­ru­ary 8.
Bruce Vail
is a Bal­ti­more-based free­lance writer with decades of expe­ri­ence cov­er­ing labor and busi­ness sto­ries for news­pa­pers, mag­a­zines and new media. He was a reporter for Bloomberg BNA's Dai­ly Labor Report, cov­er­ing col­lec­tive bar­gain­ing issues in a wide range of indus­tries, and a mar­itime indus­try reporter and edi­tor for the Jour­nal of Com­merce, serv­ing both in the newspaper's New York City head­quar­ters and in the Wash­ing­ton, D.C. bureau.