SCOTUS Is on the Verge of Decimating Public-Sector Unions—But Workers Can Still Fight Back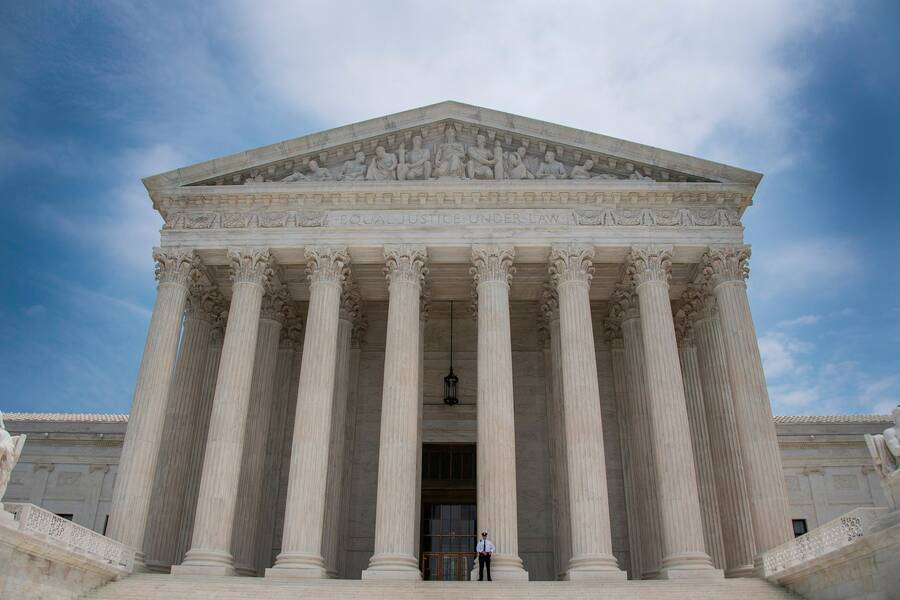 On Thurs­day, the Supreme Court agreed to hear Janus vs. AFSCME, the case that will like­ly turn the entire pub­lic sec­tor labor move­ment into a ​"right-to-work" zone. Like a lazy Hol­ly­wood remake, the case has all the big mon­ey behind it that last year's Friedrichs v. CTA did, with none of the creativity.
In Friedrichs, the plain­tiffs argued that inter­ac­tions between pub­lic sec­tor unions and gov­ern­ment employ­ers are inher­ent­ly polit­i­cal. There­fore, the argu­ment went, manda­to­ry agency fees to reim­burse the union for the expens­es of rep­re­sen­ta­tion and bar­gain­ing were forced polit­i­cal speech, vio­lat­ing employ­ees' pur­port­ed First Amend­ment right to not pay dues.
The case end­ed in a 4 – 4 dead­lock in March 2016, fol­low­ing the death of Jus­tice Antonin Scalia, who had appeared poised to vote against the unions' interests.
Much like Friedrichs, the Janus case has rock­et­ed through the fed­er­al courts. The Nation­al Right to Work Foun­da­tion, which rep­re­sents the plain­tiffs, peti­tioned the Supreme Court to hear the case in ear­ly June. All briefs will like­ly be sub­mit­ted by mid-Jan­u­ary 2018, mean­ing SCO­TUS could hold hear­ings almost exact­ly a year to the date that the Court last heard the same arguments.
The defen­dants may argue for pro­ce­dur­al delays, which could poten­tial­ly kick the deci­sion into the fol­low­ing court term in 2018 – 2019. And it's pos­si­ble that in the mean­time Jus­tice Antho­ny Kennedy could die of a heart attack, or Sam Ali­to could for­get to look both ways while cross­ing First St. and get run over by a bus. And the Democ­rats might take back the Sen­ate next year, pre­vent­ing the Trump admin­is­tra­tion from nam­ing any more con­ser­v­a­tives to the Court.
That's the kind of mag­i­cal think­ing we're left with, because the con­ser­v­a­tive major­i­ty on the Supreme Court is clear­ly deter­mined to tilt the pow­er of the coun­try in favor of big busi­ness and against unions for at least a gen­er­a­tion, and they care lit­tle about how just or fair their deci­sions appear to the public.
"Right to work" laws, cur­rent­ly on the books in 27 states, strip the require­ment that union mem­bers pay union dues. Unions claim this cre­ates a ​"free rid­er" prob­lem, allow­ing work­ers to enjoy the ben­e­fits of union mem­ber­ship with­out con­tribut­ing a dime. This deprives unions of cru­cial fund­ing, but also — and this is no small con­sid­er­a­tion for the right-wing — every union fam­i­ly that drops their mem­ber­ship becomes one less door that union mem­bers can knock come elec­tion season.
Most nation­al unions have been prepar­ing for this even­tu­al­i­ty since the first time the Roberts court took up the issue of pub­lic sec­tor union fees in 2014's Har­ris Vs. Quinn case. (If you're keep­ing score, yes, the con­ser­v­a­tive jus­tices on the Supreme Court have spent three years in a row try­ing to break the backs of unions).
Much of this prepa­ra­tion has focused on mak­ing sure that unions have a shop stew­ard in every depart­ment and that every new hire is asked by a liv­ing breath­ing human being to actu­al­ly join the union. But, as I wrote ear­li­er this month, the big­ger threat once work­ers have the right to evade union fees is the direct mail and phone-bank­ing cam­paign that is already being run by Koch Broth­er-fund­ed ​"think tanks" to encour­age work­ers to drop their union mem­ber­ship and ​"give your­self a raise."
As I wrote then, ​"The slick ​'give your­self a raise' pam­phlets will do the most dam­age in places where mem­bers think of the union as sim­ply a head­quar­ters build­ing down­town. … But where mem­bers are involved in for­mu­lat­ing demands and par­tic­i­pat­ing in protest actions, they find the true val­ue and pow­er of being in a union. That pow­er — the pow­er of an active and involved mem­ber­ship — is what the right-wing most fears, and is doing every­thing in its pow­er to stop."
There is a cer­tain irony in con­ser­v­a­tives apply­ing the First Amend­ment to col­lec­tive bar­gain­ing, a prin­ci­ple that con­ser­v­a­tive jurists have stu­dious­ly avoid­ed for two cen­turies. If every inter­ac­tion that a union has with the gov­ern­ment is a mat­ter of speech, then we have a stronger argu­ment for insti­tut­ing a Bill of Rights for labor to pro­tect work­ers and their right to demand fair treat­ment on the job.
Unions are already oppres­sive­ly reg­u­lat­ed. They are told by the Nation­al Labor Rela­tions Board whom they can pick­et, when they may march and what they might say on a fly­er. And they face steep fines if they dis­obey. Work­ers are forced to attend end­less hours of anti-union pre­sen­ta­tions before a union elec­tion with no right to respond or boycott.
If every inter­ac­tion the gov­ern­ment has with a union is a mat­ter of polit­i­cal speech — as a rul­ing in favor of Janus would imply — unions must respond by force­ful­ly argu­ing that the rules of the sys­tem have been unfair­ly hold­ing work­ers back, vio­lat­ing our rights to free speech, due process and equal protection.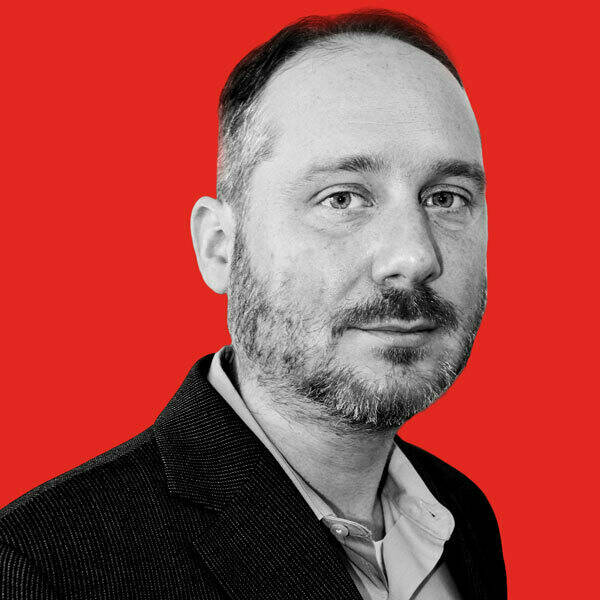 Shaun Rich­man
is an In These Times con­tribut­ing writer and the Pro­gram Direc­tor of the Har­ry Van Ars­dale Jr. School of Labor Stud­ies at SUNY Empire State Col­lege. His Twit­ter han­dle is @Ess_Dog.