Sean Trende, the Senior Elec­tions Ana­lyst for Real­Clear­Pol­i­tics, doesn't waste his time hunt­ing small game. In The Lost Major­i­ty (Pal­grave Macmil­lan, 2012), he takes aims at ​"realign­ment the­o­ry," which has been a sta­ple of Amer­i­can his­to­ry and polit­i­cal sci­ence lec­tures for decades. It posits that there is an endur­ing shift in the major par­ties' pow­er rela­tion­ships every 30 to 40 years. For exam­ple, the elec­tion of 1896 realigned our pol­i­tics in favor of the Repub­li­can Par­ty; the elec­tion of Franklin Roo­sevelt in 1932 began a new era of Demo­c­ra­t­ic dom­i­nance; and so on.
Realign­ment the­o­ry sur­vives, Trende believes, because it's tidy and well estab­lished — not because it explains much. ​"It's like look­ing for Jesus in a grilled cheese sand­wich," he said. ​"If you real­ly want to believe it's there, you can prob­a­bly find it there. But you're prob­a­bly just con­firm­ing your bias."
Instead of endur­ing realign­ments, Trende sees ever-shift­ing coali­tions that con­tin­u­al­ly frac­ture along new lines and then re-form, as politi­cians and par­ties adjust their plat­forms in the quest to put togeth­er a win­ning coali­tion. No elec­tion is ever a guar­an­tee for either par­ty, and con­stituen­cies con­stant­ly shift loy­al­ties. As Trende points out, ​"a polit­i­cal com­men­ta­tor in 1924 could be absolute­ly sure of three things" about the Demo­c­ra­t­ic Par­ty: ​"African Amer­i­cans would nev­er join up with a par­ty that had just dead­locked its con­ven­tion over whether to con­demn the Ku Klux Klan, the Democ­rats would always have a base in the ​'Sol­id South,' and the par­ty was absolute­ly doomed because New York alone gave Repub­li­cans one-third of the elec­toral votes of the entire com­bined South."
With­in a gen­er­a­tion, all of those cer­tain­ties were in flux or upend­ed. ​"These things can and do change on a dime all the time," Trende said, which is why per­ma­nent imper­ma­nence — not endur­ing realign­ments — is the deep­est truth of Amer­i­can politics.
—Theo Ander­son, March 6, 2012
Pol­i­tics
One star­tling claim you make in the book is that the most for­mi­da­ble coali­tion of the mid- and late-twen­ti­eth cen­tu­ry was actu­al­ly put togeth­er by Dwight D. Eisen­how­er, not Roo­sevelt. Can you explain that?
I think FDR's coali­tion starts to fall apart by 1937, with the Roo­sevelt reces­sion, and then World War II alien­ates a lot of the white work­ing class. The Ital­ians are mad that we're at war with Italy. The Irish are mad that we're ally­ing our­selves with and arm­ing Great Britain. And so we see those groups start to become a swing con­stituen­cy. Eisenhower's wins in 1952 and 1956 bear strong resem­blance to Nixon's win in 1972 and Reagan's win in 1984. It's prob­a­bly bet­ter to call it the Cold War major­i­ty than the Eisen­how­er major­i­ty — this coali­tion of sub­ur­ban­ites, South­ern­ers and white work­ing-class vot­ers that real­ly dom­i­nates the lat­ter half of the twen­ti­eth century.
And Ronald Reagan's pres­i­den­cy marked the end of that coalition?
When Rea­gan comes in, the Repub­li­can Par­ty shifts real­ly hard to the right on social issues — the reli­gious right has increas­ing influ­ence over the Repub­li­can Par­ty and dri­ves a lot of mod­er­ate and more lib­er­al Repub­li­cans out. And that sets the stage for Bill Clinton's 1992 win, which real­ly marks the end of the Eisen­how­er coalition.
Pol­i­tics
You believe that realign­ment the­o­ry led the Oba­ma admin­is­tra­tion to over­reach in its first two years. Explain that.
If you read the news­pa­per and the opin­ion mag­a­zines after the elec­tion, there was this idea that we had hit a realign­ing phase. There was all this talk of a new New Deal. But if you look very care­ful­ly at Barack Obama's [elec­toral] map, it looks almost iden­ti­cal to Clinton's 1996 map. The dif­fer­ence is that Oba­ma runs far worse in Appalachia, and runs bet­ter among minori­ties and espe­cial­ly sub­ur­ban­ites, a group that Clin­ton brought into his coali­tion in the 1990s. So Obama's coali­tion is deep­er than Clinton's, but nar­row­er, in that he lost Jack­son­ian Democ­rats in Appalachia.
I think there was a sense with­in the admin­is­tra­tion that we can do things on the scale of FDR. I think that's why we saw loss­es on the mag­ni­tude that we saw in 2010. There was real­ly an over­reach, espe­cial­ly in the ear­ly days of the admin­is­tra­tion, because there was a sense of invin­ci­bil­i­ty that turned out to be false.
I think pro­gres­sives are prob­a­bly rub­bing their hands in dis­be­lief at the idea that Oba­ma has been too progressive…
It's not just the type of change, but the mag­ni­tude and the speed. If you look at FDR's first 100 days, he does a bunch of small things that, tak­en togeth­er, add up to big change. Where­as Oba­ma had this giant $800 bil­lion stim­u­lus bill. Now, we can debate about whether he should have gone for $1.2 tril­lion or $1.6 tril­lion, but $800 bil­lion was a big, head­line num­ber. For peo­ple who were just casu­al­ly fol­low­ing, the news seemed to hear­ken back to the days when the Democ­rats were (in many ways unfair­ly) iden­ti­fied as tax and spend lib­er­als. Even the fight over the health­care bill — it's only recent­ly that peo­ple start­ed empha­siz­ing that it was orig­i­nal­ly a Repub­li­can bill. And part of that is because Oba­ma and the Democ­rats need­ed to get pro­gres­sives on board and want­ed to empha­size the trans­for­ma­tive nature of his pres­i­den­cy. So it was sold as a real­ly big deal.
There's no doubt that there's plen­ty of room to Pres­i­dent Obama's left. He's not Bernie Sanders. But he's real­ly not in the Clin­ton tra­di­tion either, which was more about play­ing small ball, and even­tu­al­ly mov­ing some things down the field.
Cul­ture
Since your the­sis is that coali­tions are made up of con­stituen­cies that are always shift­ing their loy­al­ties, let's talk about some of the con­stituen­cies that seem to be in play right now. What about Catholics?
The Catholic vote has remained split because of a grow­ing Lati­no Catholic vote, which is more Demo­c­ra­t­ic than the white Catholic vote. I mean, John McCain won the white Catholic vote by a pret­ty decent mar­gin — that's anoth­er one that would have been unthink­able 40 years ago, for a Repub­li­can to win the white Catholic vote and lose the elec­tion by a large mar­gin. I think that's exact­ly what's going on with the debate over birth con­trol. The GOP is mak­ing a play for white work­ing-class Catholics there.
But isn't that a dan­ger­ous game? Doesn't it threat­en to alien­ate women?
Absolute­ly. I mean, if the Repub­li­cans are in charge after the 2012 elec­tions, oth­er than repeal­ing the health­care bill, they're going to have a hard time gov­ern­ing. Their coali­tion has dif­fer­ent frac­tures than the Democ­rats but they're just as numer­ous and just as seri­ous. If they make a play against birth con­trol they alien­ate not just women, but upper-mid­dle-class men aren't going to be hap­py about that either. So, again, there are seri­ous cracks play­ing out in the Repub­li­can pri­maries right now between its upscale base and its increas­ing­ly down­scale base. That's the sto­ry between Mitt Rom­ney and Rick Santorum.
Pol­i­tics
What about Lib­er­tar­i­ans? They usu­al­ly give their sup­port to the GOP, but they have some com­mon ground with the Left on civ­il lib­er­ties issues. Is there any chance Democ­rats could pick up some of that vote?
One area where there's no doubt that Barack Oba­ma has been right-of-cen­ter is on for­eign pol­i­cy. It's shock­ing to me. It blows my mind. In terms of keep­ing the Lib­er­tar­i­ans in the Repub­li­can camp, Oba­ma has been the Repub­li­cans' best friend, and, in a lot of ways, indis­tin­guish­able from George W. Bush. Again, it's shock­ing to me. If you fol­low the Lib­er­tar­i­an blogs, there was kind of a move­ment in 2008 to sup­port Oba­ma because of the Bush administration's atro­cious record on civ­il lib­er­ties. But they've kind of aban­doned Oba­ma — they see it as, if every­one is going to be bad on civ­il lib­er­ties, they're going to vote Repub­li­can on fis­cal issues.
African Amer­i­cans give Democ­rats' nine­ty-plus per­cent of their vote. But as you say, they were once a solid­ly Repub­li­can con­stituen­cy. Do you see any chance of the GOP win­ning a larg­er share of that vote?
Peo­ple for­get about this, but the whole ani­mat­ing the­o­ry behind Bush's 2000 cam­paign — the com­pas­sion­ate con­ser­vatism — was an attempt to peel away anoth­er 10 per­cent of African Amer­i­can vot­ers, which would put the Democ­rats in deep trou­ble. The prob­lem is that the GOP just has such an atro­cious record on civ­il rights issues, and every­one knows it. Repub­li­cans try to talk their way around it, but the record kind of speaks for itself. So they can't make that sale. Now, maybe 20 or 30 years from now, if there's an extend­ed time of good behav­ior by Repub­li­cans, and the Democ­rats are per­ceived as tak­ing the African Amer­i­can vote for grant­ed, you might see a change.
But I thought it was very dis­heart­en­ing for Repub­li­cans in 2006 when Michael Steele, in Mary­land, did hard­ly any bet­ter than George Allen did in Vir­ginia among African Amer­i­cans. Two very dif­fer­ent cam­paigns with very sim­i­lar results. So it's very tough for Republicans.
What oth­er con­stituen­cies do you find interesting?
The Lati­no vote is a big sto­ry. That's more fer­tile ground for Repub­li­cans in the imme­di­ate to long term than African Amer­i­cans. When you con­trol for ide­ol­o­gy and income, the Lati­no vote is actu­al­ly sim­i­lar to the white vote in terms of break­down between Repub­li­cans and Democ­rats. So as the Lati­nos become increas­ing­ly inte­grat­ed into the coun­try, and make more mon­ey, and move up the socio-eco­nom­ic lad­der, I think the ten­den­cy will be for the Lati­no to fol­low the trend of the white work­ing class. But who knows?
What's hap­pened to the white work­ing class and its role in Amer­i­can politics?
The white work­ing class, for the first time since it became a fac­tor in the late 1800s, doesn't have a nat­ur­al par­ty. Both par­ties make their play, but it's not real­ly where they focus. That's very inter­est­ing. It's real­ly the first time you can say that.
Because it's a shrink­ing constituency?
They were large enough in 1984 that they could have swung the elec­tion to Mon­dale. But they're just not big enough any­more to be a dom­i­nant force in the Demo­c­ra­t­ic Par­ty or the Repub­li­can Par­ty. So, instead of being where Amer­i­can pol­i­tics is cen­tered, they're shrink­ing into being just anoth­er client group that swings between the parties.
That seems espe­cial­ly true giv­en the recent declines in union membership.
Unions were a prime car­ri­er of infor­ma­tion from the Demo­c­ra­t­ic Par­ty to work­ers, and as unions have shrunk there's no one else to pick up that role. That's def­i­nite­ly hurt the Democ­rats with the white work­ing class.
Is there any­thing else you'd like to men­tion about the cur­rent elec­tion cycle?
One point that's worth not­ing is what an inter­est­ing elec­tion it will be if it's Rom­ney and Oba­ma, because Rom­ney con­tin­ues to play well in the sub­urbs, which is where Oba­ma needs to pick up strength. But he's the worst pos­si­ble can­di­date for the white work­ing class, which is the con­stituen­cy that's been incred­i­bly resis­tant to Oba­ma. So it's almost like the irre­sistible force meet­ing the immov­able object — nei­ther should be able to win, but one of them has to. So if it's Rom­ney and Oba­ma I think you could have a very unsta­ble elec­torate that could frac­ture in any num­ber of ways, just because their strengths and weak­ness­es are odd­ly so sim­i­lar. Rom­ney is eco­nom­i­cal­ly the one per­cent. Democ­rats will por­tray him as a cor­po­rate raider. And cul­tur­al­ly, Oba­ma is the one per­cent. So it's going to be a fas­ci­nat­ing elec­tion between those two, if that's what it turns out being.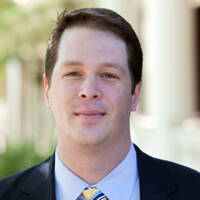 Sean Trende
, a Senior Elec­tions Ana­lyst for Real­Clear­Pol­i­tics, is the author of
The Lost Major­i­ty
(Pal­grave Macmil­lan,
2012
).