The Denver Democratic Party Platform Now Has an Anti-Capitalist Plank, Thanks to Socialists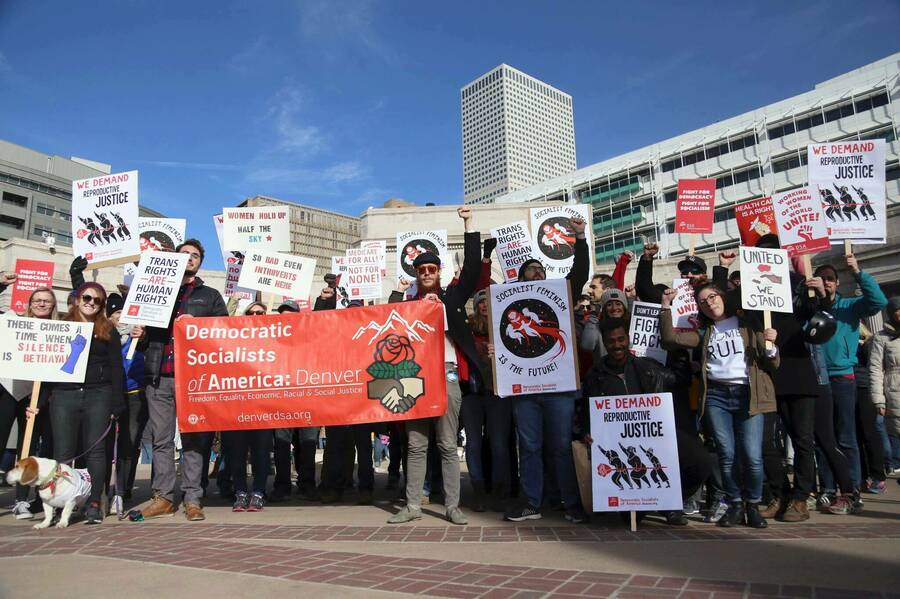 In a sign of how far left the political axis has shifted since Bernie Sanders' 2016 presidential run, on Saturday the Democratic Party of Denver officially ratified an anti-capitalist plank in its platform.
The move was spurred by members of the Denver chapter of the Democratic Socialists of America (DSA) who petitioned Denver County Democratic Assembly delegates to vote for an amendment to the official party platform. The language states:
"We believe the economy should be democratically owned and controlled in order to serve the needs of the many, not to make profits for the few.
On March 24, the amendment passed with overwhelming support, and it will now be listed in the Democratic Party of Denver's platform preamble. Denver DSA chair Kristofer Dubbels tells In These Times that there was initially some open opposition to the proposal, including a number of delegates who told him it ​"would never pass." When the vote came up, however, of the nearly 1,000 delegates present, roughly 90 percent raised their cards in approval.
Earlier in the month, 15 members of Denver DSA were elected as delegates during the Democratic Party of Denver caucus, running on a pledge to bring new enthusiasm to the party and help spark more engagement from youth (nearly all of the newly elected delegates are under 30). They say they were surprised by how little resistance they faced, and how open the local party was to the empowering of a slate of socialists.
Once elected, the DSA delegates turned to amending the party platform to reflect a more radical political vision. Dubbels says that members discussed various planks on issues ranging from municipal WiFi to the Boycott, Divestment and Sanctions movement against Israel. Ultimately, explains Dubbels, they decided on ​"something along the lines of the original Clause IV of the British Labour Party's constitution, which explicitly advocated for common ownership of the means of production."
That clause, originally drafted in 1917 by British socialist and co-founder of the London School of Economics Sidney Webb, read: ​"To secure for the workers by hand or by brain the full fruits of their industry and the most equitable distribution thereof that may be possible upon the basis of the common ownership of the means of production, distribution, and exchange, and the best obtainable system of popular administration and control of each industry or service."
The clause was adopted by the Labour Party in its 1918 official constitution, in what commentators and media outlets reported was the first time the party had affirmed ​"definitely socialistic" principles.
The clause remained in Labour's constitution until Tony Blair and his centrist New Labour coalition oversaw its removal in 1995, in order to make the party more appealing to ​"middle England."
During this same period in the United States, Bill Clinton and the New Democrats sought to realign the Democratic Party toward the center-right, enacting welfare ​"reform" and deregulating the financial industry.
Today, with Jeremy Corbyn as Labour's leader, a campaign is mounting to bring back Clause IV, and Corbyn has signaled an openness to adding in language promoting public investment in and control over certain industries. The party's 2017 manifesto, meanwhile, includes calls for public ownership of railways, energy companies and the mail system, along with a slew of redistributive programs from housing to social care.
Across the pond, organizers from California to Massachusetts have over the past two years amended local Democratic Party platforms to include calls for such progressive policies as a guaranteed federal jobs program, single-payer healthcare, student loan debt forgiveness, an end to for-profit prisons and taxing carbon emissions. On a national level, in 2016, Sanders supporters successfully helped pass the most progressive platform in the Democratic Party's history.
The inclusion of democratic control over the economy in the Democratic Party of Denver platform stands out as the most radical development yet in the growing efforts to move the stated positions of local Democratic parties to the left. And the milestone reflects the growing power of open socialists in charting the direction of these parties.
Maria Svart, National Director of DSA — the largest socialist organization in the country — says: ​"What Denver DSA has done is show that democratic socialism is not a fringe perspective. Rather, an overwhelming majority of Denver County Democratic Assembly delegates affirmed that the economy should serve everyone, not the rich and powerful." (Full disclosure: The author is a member of DSA.)
A recent paper from Thomas Piketty, author of Capital in the Twenty-First Century, found that the strategy of transforming the Democratic Party through shifting platforms to the left is ​"actually a winning electoral strategy that can help bring back disenfranchised working-class voters and less educated voters who currently may not vote at all or identify with right-wing populism," as Keith A. Spencer writes in Salon.
While the platform in Denver isn't binding, and Dubbels acknowledges that the amendment is ​"far to the left of every single elected Democrat currently in office" in the city, he also says that it has planted a flag for the party's left flank and proves that socialist ideas ​"already have a built-in popularity among the party's grassroots."
Kaitlin Peterson, a member of Denver DSA and new Denver County Democratic Assembly delegate, says the passage of the socialist amendment ​"shows that the success of Bernie Sanders and his message wasn't a fluke. People sincerely want a more democratically controlled economy and they are aware that many of the social injustices we see today are because of the power that is given to corporations under our current political system. The Democratic Party establishment needs to sit up and pay attention to this if they want to survive."
After the March 24 vote, all 15 Denver DSA members signed up as delegates to the Colorado Democratic Party's State Assembly where, at an upcoming meeting on April 14, they hope to add the amendment to the state's Democratic Party platform.
And, according to Dubbels, the group will ​"continue our efforts both to bring radicals into the Democratic Party and to radicalize everyone who is already there. A lot of people agree with us already and just need to be told they aren't alone."
Did you know?
Many nonprofits have seen a big dip in support in the first part of 2021, and here at In These Times, donation income has fallen by more than 20% compared to last year. For a lean publication like ours, a drop in support like that is a big deal.

After everything that happened in 2020, we don't blame anyone for wanting to take a break from the news. But the underlying causes of the overlapping crises that occurred last year remain, and we are not out of the woods yet. The good news is that progressive media is now more influential and important than ever—but we have a very small window to make change.

At a moment when so much is at stake, having access to independent, informed political journalism is critical. To help get In These Times back on track, we've set a goal to bring in 500 new donors by July 31. Will you be one of them?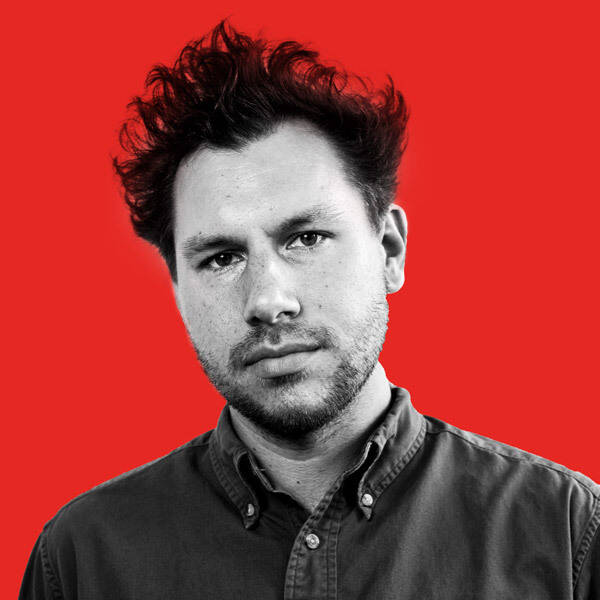 Miles Kampf-Lassin, a graduate of New York University's Gallatin School in Deliberative Democracy and Globalization, is a Web Editor at In These Times. Follow him on Twitter @MilesKLassin
Here's how you can help
In These Times is funded entirely by readers like you, but through the first half of 2021, reader donations are down 20% compared to last year. If that continues, it could spell real trouble for In These Times. We're running a short fundraising drive (from now until July 31) to get things back on track. Will you chip in?