Mining Giant Sued Over Silicosis Epidemic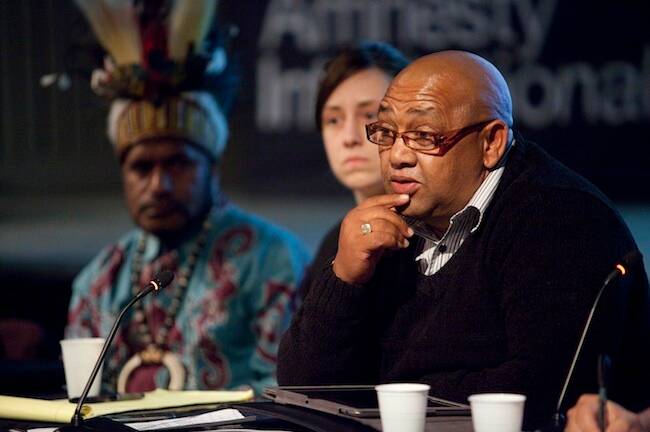 This week, the British High Court of Justice will decide whether to allow a lawsuit to proceed in British courts on behalf of 2,300 workers who acquired silicosis working in South African gold mines. The case, against British-based mining giant Anglo American, is just one of several silicosis lawsuits in South African and British courts brought against numerous companies by a total of 17,000 miners. The suits are modeled in part on a 2003 decision in favor of South African asbestos miners, in which the court set up a trust fund to pay benefits to workers with asbestos-related diseases.
The silicosis epidemic, which affects miners worldwide, exacerbates a serious existing problem in South Africa: Miners suffer tuberculosis—including drug-resistant forms — at rates exponentially higher than the general population. The debilitating disease spreads like wildfire in underground mines and in the cramped, unsanitary camps — known as ​"single sex hostels" — where many miners live. Miners and ex-miners are extremely susceptible to tuberculosis thanks to a combination of silicosis's effects on the lungs and high HIV infection rates, which leave their immune systems compromised.
As the court cases play out, South Africa's National Union of Mineworkers (NUM) is pursuing parallel strategies to improve health and working conditions. Peter Bailey, NUM's health and safety national chairperson, visited London in mid-April to question executives at Anglo American​'s annual shareholder meeting. He also met with members of British Parliament and mining watchdog activists from around the world.
Bailey represents about 265,000 workers who mine and refine platinum, gold, diamonds, chromium ore and other elements in a country that has both great mineral wealth and entrenched inequality two decades after the end of apartheid.
As part of the Congress of South African Trade Unions, the NUM works closely with the ruling African National Congress and the allied South African Communist Party in an official Tripartite Alliance. Many rank-and-file workers and the more militant and growing competing union — the Association of Mineworkers and Construction Union (AMCU) — say the NUM has become too close to the government. The dissension and competition between unions was a major factor in a wave of strikes and violence at South African mines in 2012. The violence included the Marikana massacre of 34 striking platinum miners by police, evoking apartheid-era repression.
The complicated relationships and power dynamics play out in the NUM's relationship with Anglo American. On one hand, as Bailey and other labor officials have described, the union has been able to receive various concessions and reforms from Anglo American because of the Tripartite Alliance, and union leaders say they have a relatively positive working relationship with Anglo American compared to other global mining companies. However, AMCU leaders and other critics say the relationship is too close, and that NUM should fight more aggressively for better pay and conditions.
In January, miners at Anglo American platinum operations stopped work and threatened unrest over the company's plans to cut 14,000 jobs. Those plans were later scaled back, which Bailey cites as evidence of the union's power. Meanwhile the NUM is pressing Anglo American on other fronts regarding working and living conditions, pay, and compensation for work-related illnesses.
The NUM, the South African government and major mining companies entered an agreement promising to meet a list of benchmarks by 2015, including the elimination of single-sex hostels in favor of family housing, a commitment to no new cases of silicosis, a commitment to cut industrial illnesses and industries by half and a decisive program to address tuberculosis. Progress on those goals will be assessed at a conference later this year.
The NUM is a member of the global union IndustriALL, created last June and representing 50 million workers from leading mining, energy and manufacturing unions worldwide. (In These Times recently interviewed Mexican miners' union leader Napoleon Gomez, a member of the executive committee of IndustriALL.)
While in London, Bailey talked with Working In These Times about the NUM's current struggles and the state of the labor movement in South Africa.
At these shareholder meetings you are joining with communities displaced by mining and environmental activists and indigenous groups along with labor. How effective are these coalitions?
Peter Bailey: In any campaign when you are pooling your resources and working together you will have a better outcome. It shows how one employer who can claim to have the best values, to put the community's interest first and do zero harm to employees can in reality be guilty of so many atrocities, to have no respect for human dignity and ancestral values. It shows that no matter where you are in the world, the enemy is monopoly capitalists.
Do you consider Anglo American a monopoly capitalist?
Any time you have a company that operates in more than one country and dictates to governments what they do, that is monopoly capitalism. And when that happens, the righteous should be rising up against it.
A lot of groups and individuals — environmentalists, indigenous people who are being displaced — would like to see these mines simply shut down. How do unions in these coalitions deal with that?
We can't afford for them to close the mines. The mining industry is highly labor-intensive in South Africa. If it closed, what would happen to those hundreds of thousands of workers, with a miner on average supporting five dependents? If the mines closed they'd have no way to feed their families. Nothing makes you more undignified as a man than not being able to feed your family. We have always maintained that you can mine responsibly, taking into consideration environmental issues and respecting human rights. And you can still make a profit. There's no mining company that doesn't have excellent values on paper. They need to live up to that.
What specifically should these companies be doing?
What we expect from the industry is to pay people a decent living wage. Every senior manager and shareholder at these companies must see himself in the position where they are earning what miners earn, and ask themselves could they live on that. If we are honest with ourselves, the answer would always be no. At the very least we should be able to provide the basics in supporting a family with dignity, giving them education, fresh water, three meals a day. We're not asking to take our families skiing in the Alps or on cruises: those are luxuries. We just want a living wage to be able to live with respect and dignity.
How are things looking for companies to meet the objectives with the 2015 deadline?
Under the Mineral Petroleum Resources and Development Act of South Africa, which is an old law, if [a company] doesn't meet all the required objectives and agreements then the state has the right to take its license to mine away. It has never happened, but that's the law. So they must meet the objectives.
What more should the companies be doing to address HIV?
They are doing a lot of good work, since we have agreements in place. If a man is infected with HIV, the company also must pay for his wife's treatment, for life. And the employer can't discriminate based on HIV status. And the abolishment of same sex hostels will assist in eradicating HIV. The South African mining industry is characterized by the fact that workers are migrants. It's a system founded on racial discrimination. Whites got accommodations with their families, and blacks were torn away from their families and put in single sex hostels [where isolation from family and reliance on sex workers or new partners has contributed to the spread of HIV]. We say, ​"Correct that situation."
And what else should they be doing on tuberculosis and silicosis?
With TB, it also [depends on] the eradication of the single-sex hostels [which are crowded and unsanitary, spreading the disease]. And we are looking at the nutritional component of their meals: Do they have an adequate dietary program? Because if the immune system is strong, it's hard to get TB. As for silicosis, it is too little, too late. The effects are felt only after 10 or 15 years. So what we are dealing with now are the consequences of cases from 30 years ago. We will only know the consequences of current cases 15 years from now. That's the downside with occupational diseases — it's a long-term process.
What do you think about the labor practices in other countries of the same companies you are fighting – for example Anglo American's coal mine at Cerrejon, where indigenous and Afro-Colombian communities have been displaced and workers have complained of ​"slave-like" conditions?
What they are doing in Colombia they would not dare to do in South Africa. Because of the birth of IndustriALL, we have global agreements with these companies. [The NUM] facilitated these global agreements, because we believed South Africa had the best agreements to set minimum standards for companies.
But the global agreements were apparently not complied with in situations like Cerrejon?
We'd like IndustriALL to look into that. What we have in Colombia is very upsetting. They're supposed to comply with all the protocols, including that you don't move people forcefully from their land. When they're able to manipulate corrupt governments and go unmonitored, they will.
What outcome do you expect in the silicosis lawsuit?
[Anglo American Is] not eager to expedite any process that rattles the pockets of shareholders. The more time passes, the more die. Under South African law you can't claim pain and suffering. And if you die before a certain stage in the claims process, and there are no benefits for your dependents. Anglo is hoping we all die before we get to that stage. We're confident the courts will grant us the justice we seek. If we get that judgment, [other companies] would be afraid of going through the same process, and we would hope they will be willing to contribute [to the trust fund for victims].
What do you have to say about the violence in 2012 and the challenge to the NUM by the AMCU?
It has left scars, and it has left a sense of confidence by employers. [The strikes] were being used for political means. Now things are being normalized again. Something like that should never repeat itself. Let's not create enemies of each other. It was in the employers' interest to have the unions fighting each other. No matter who you are, if you make an enemy of someone you make them an ally of the employer.
What advice do you have for mining unions or unions in general in the U.S., especially as new mines are proposed that most likely won't be unionized? And what is the role of the global trade union movement?
The working class in the U.S. must really focus on uniting as a class, through dialogue and also through physical demonstrations. If you are afraid to strike because it will damage your image, in whose interest are you protecting that image? … We need unselfish leaders who look at their legacy rather than their selfish interest. Make no mistake: As we are negotiating with one company, the other companies are listening. They do talk to each other. In the trade union movement we share a philosophy: one industry, one union; one country, one federation.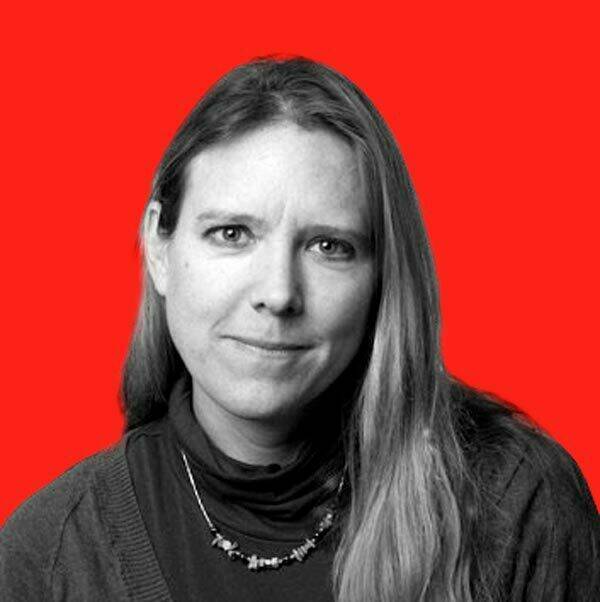 Kari Lydersen
is a Chicago-based reporter, author and journalism instructor, leading the Social Justice
&
amp; Investigative specialization in the graduate program at Northwestern University. She is the author of Mayor
1
%: Rahm Emanuel and the Rise of Chicago's
99
%.