Why the U.S. Spent Billions on an Army that Conscripted Child Soldiers
Was that in the "national interest of the United States?"
This arti­cle was orginal­ly pub­lished on TomDis​patch​.com.
While child soldiers remained in the Sudan People's Liberation Army, the U.S. nonetheless engaged in a years-long effort to pour billions of dollars in humanitarian aid, as well as hundreds of millions of dollars of military and security assistance, into South Sudan.
MALAKAL, South Sudan — I didn't real­ly think he was going to shoot me. There was no anger in his eyes. His fin­ger may not have been any­where near the trig­ger. He didn't draw a bead on me. Still, he was a boy and he was hold­ing an AK-47 and it was point­ed in my direction.
It was unnerving.
I don't know how old he was. I'd say 16, though maybe he was 18 or 19. But there were a few sol­diers near­by who looked even younger — no more than 15.
When I was their age, I wasn't trust­ed to dri­ve, vote, drink, get mar­ried, gam­ble in a casi­no, serve on a jury, rent a car, or buy a tick­et to an R‑rated movie. It was manda­to­ry for me to be in school. The law decreed just how many hours I could work and pro­hib­it­ed my employ­ment in jobs deemed too dan­ger­ous for kids — like oper­at­ing mix­ing machines in bak­eries or repair­ing ele­va­tors. No one, I can say with some cer­tain­ty, would have thought it a good idea to put an auto­mat­ic weapon in my hands. But some­one thought it was accept­able for them. A lot of some­ones actu­al­ly. Their gov­ern­ment — the gov­ern­ment of South Sudan — appar­ent­ly thought so. And so did mine, the gov­ern­ment of the Unit­ed States.
Pho­to Bomb
There was a rea­son that boy point­ed his weapon my way. A lot of them, in fact. In the most imme­di­ate sense, I brought it upon myself. I was doing some­thing I knew could get me in trou­ble, but I just couldn't help myself.
I tried to take a pic­ture. Okay, I took a pic­ture. More than one.
Malakal air­field, July 2014.
Pub­lic pho­tog­ra­phy is fre­quent­ly frowned upon in South Sudan. Take pic­tures of the wrong thing and the author­i­ties might force you to delete the images, or con­fis­cate your cam­era, or maybe worse.
The inci­dent in ques­tion took place dur­ing last year's rainy sea­son on the out­skirts of sod­den Malakal, a war-rav­aged town 320 miles north of the cap­i­tal, Juba. The air­port, near the banks of the White Nile, had devolved into an airstrip. Nobody seemed to use its vin­tage blue and white ter­mi­nal build­ing any­more. Instead, you drove past cold-eyed Rwan­dan peace­keep­ers, Unit­ed Nations troop trucks, and an armored per­son­nel car­ri­er or two, right up to the tarmac.
That's where I was when a fair­ly big, non­de­script white plane arrived. That in itself was hard­ly remark­able. It's de rigueur for Malakal. If it isn't a World Food Pro­gram flight, then it's a big-bel­lied plane haul­ing in sup­plies for some non-gov­ern­men­tal orga­ni­za­tion or a Unit­ed Nations plane like the one that brought me there and that I was wait­ing for to whisk me away.
This non­de­script white plane, how­ev­er, was dif­fer­ent from the oth­ers. When the Canadair CRJ-100, with ​"Cemair" writ­ten across its tail, tax­ied up and its door opened, it wasn't your typ­i­cal array of air­line pas­sen­gers who sal­lied down the gang­way. At least not at first. It was a large group of young men in cam­ou­flage uni­forms car­ry­ing assault rifles and machine guns. And they were met on the run­way by scores of sim­i­lar­ly attired, sim­i­lar­ly armed young men who had arrived in a con­voy just min­utes earlier.
I'd nev­er seen any­thing like it, so I pulled out my phone and tried to sur­rep­ti­tious­ly take a few pho­tos. Not sur­rep­ti­tious­ly enough, though. A com­man­der spot­ted me, got angry, and head­ed my way, wav­ing his fin­ger ​"no." It was then that this boy with the AK-47, who had arrived in the con­voy, turned toward me — fol­low­ing the officer's gaze — and the rifle in his arms turned with him, and I stepped live­ly to put the com­man­der between me and him, while quick­ly shov­ing my phone in my pock­et and apol­o­giz­ing again and again.
Malakal air­field, July 2014.
Approx­i­mate­ly 13,000 chil­dren have been recruit­ed into armed groups in South Sudan, accord­ing to the Unit­ed Nations Children's Fund (UNICEF). In addi­tion, about 400,000 young­sters have been forced out of school due to the civ­il war that has been flar­ing and sim­mer­ing there for almost a year and a half. How so many chil­dren came to be affect­ed by the con­flict and why so many of them find them­selves serv­ing in the nation­al army, the main rebel force, and oth­er mili­tias needs to be explained. It has much to do with civ­il wars that start­ed in the 1950s and last­ed for the bet­ter part of five decades, pit­ting rebels in the south against the gov­ern­ment in the north of what was then a sin­gle coun­try: Sudan.
Oth­er fac­tors include the 2005 peace deal that led to an inde­pen­dent South Sudan and trans­formed a guer­ril­la force into a nation­al mil­i­tary, the Sudan People's Lib­er­a­tion Army or SPLA; a rur­al cul­ture in which cows are king because they are cur­ren­cy and young boys are armed to defend against cat­tle raids, as well as to con­duct them; and an armed grudge match between polit­i­cal rivals rep­re­sent­ing dif­fer­ent trib­al groups in South Sudan that began in Decem­ber 2013. Add all of this togeth­er and any tan­gi­ble recent progress toward rid­ding South Sudan of the scourge of child sol­diers has been obliterated.
Oh yes, and into that mix you would also have to fac­tor the Unit­ed States, a coun­try that, as then U.S. Sen­a­tor, now Sec­re­tary of State John Ker­ry put it, helped ​"mid­wife" South Sudan into existence.
America's African Army
In 1996, the Unit­ed States began fun­nel­ing mil­i­tary equip­ment through near­by Ethiopia, Eritrea, and Ugan­da to rebels in south­ern Sudan as they bat­tled for inde­pen­dence. A decade lat­er, after the civ­il war end­ed in a peace deal, Wash­ing­ton offi­cial­ly began offer­ing mil­i­tary ​"assis­tance" to the SPLA, accord­ing to State Depart­ment doc­u­ments. At that point, with­out fan­fare and far from the pry­ing eyes of the press, the U.S. launched a con­cert­ed cam­paign to trans­form the SPLA from a guer­ril­la force into a pro­fes­sion­al army.
When I recent­ly asked about the scope of this train­ing, Rod­ney Ford, the State Department's Bureau of African Affairs spokesper­son, told me: ​"The U.S. gov­ern­ment began a com­pre­hen­sive defense pro­fes­sion­al­iza­tion pro­gram which start­ed in [fis­cal year] 2006 [and] con­tin­ued after the ref­er­en­dum and inde­pen­dence of South Sudan until Decem­ber 2013. This assis­tance includ­ed infra­struc­ture, vehi­cles, human rights train­ing, logis­tics, admin­is­tra­tion, med­ical, mil­i­tary jus­tice, finance, and Eng­lish lan­guage train­ing among an array of oth­er mil­i­tary sub­jects. The U.S. gov­ern­ment, for exam­ple, con­duct­ed a com­pre­hen­sive med­ical pro­gram with the South Sudanese mil­i­tary which entailed procur­ing mobile field hos­pi­tals, build­ing clin­ics, train­ing nurs­es and improv­ing the military's med­ical infrastructure."
Ford also empha­sized that no ​"lethal equip­ment" was pro­vid­ed and not­ed that the lessons were designed to ​"give sol­diers the tools and skills that would ben­e­fit the civil­ian pop­u­la­tion." It sound­ed almost like they were build­ing a South Sudanese Peace Corps.
In real­i­ty, there was more to it. U.S. sup­port was not strict­ly a kum­baya effort of med­ical clin­ics and human rights instruc­tion. It includ­ed the train­ing and equip­ping of the elite pres­i­den­tial guard; the con­struc­tion of a new SPLA head­quar­ters in Juba; the ren­o­va­tion of a train­ing cen­ter at the SPLA Com­mand and Staff Col­lege in Mal­ou, a town north of the cap­i­tal; and the con­struc­tion of the head­quar­ters of two SPLA divi­sions in the towns of Mapel and Duar. Includ­ed as well were train­ing pro­grams for gen­er­al offi­cers and senior instruc­tors; the deploy­ment of a ​"train­ing advi­so­ry team" to guide the over­haul of intel­li­gence, com­mu­ni­ca­tions, and oth­er key func­tions; the employ­ment of Kenyan and lat­er Ethiopi­an instruc­tors to teach basic mil­i­tary skills to SPLA recruits; the pro­vi­sion of secure voice and data com­mu­ni­ca­tions to SPLA gen­er­al head­quar­ters; the devel­op­ment of river­ine forces and up to 16 tac­ti­cal water­craft; mil­i­tary police instruc­tion; the train­ing of com­man­do forces by Ethiopi­an troops; and the estab­lish­ment of a non­com­mis­sioned offi­cers acad­e­my at Mapel with train­ing from pri­vate con­trac­tors and lat­er U.S. mil­i­tary per­son­nel. And accord­ing to a com­pre­hen­sive report focus­ing on the years 2006 – 2010 by Richard Rands for the Small Arms Sur­vey at the Grad­u­ate Insti­tute of Inter­na­tion­al and Devel­op­ment Stud­ies in Gene­va, this list only encom­pass­es part of Washington's efforts.
Dur­ing the ear­ly 2000s, as thou­sands of refugee ​"Lost Boys" who had fled the civ­il war in south­ern Sudan began to be reset­tled in cities across the Unit­ed States, their broth­ers and sis­ters back home con­tin­ued to suf­fer as civil­ians or as child com­bat­ants. Between 2001 and 2006, how­ev­er, as inter­na­tion­al pres­sure mount­ed and the civ­il war waned, some 20,000 child sol­diers were also report­ed­ly demo­bi­lized by the SPLA, although thou­sands remained in the force for a vari­ety of rea­sons, includ­ing an extreme lack of oth­er opportunities.
By 2010, when the SPLA pledged to demo­bi­lize all of its child sol­diers by the end of the year, there were an esti­mat­ed 900 chil­dren still serv­ing in the force. The next year, under terms of the agree­ment that end­ed the civ­il war, the peo­ple of south­ern Sudan vot­ed for their inde­pen­dence. Six months lat­er, on July 9th, South Sudan became the world's newest nation, prompt­ing a strong state­ment of sup­port from Pres­i­dent Barack Oba­ma: ​"I am con­fi­dent that the bonds of friend­ship between South Sudan and the Unit­ed States will only deep­en in the years to come. As South­ern Sudanese under­take the hard work of build­ing their new coun­try, the Unit­ed States pledges our part­ner­ship as they seek the secu­ri­ty, devel­op­ment, and respon­sive gov­er­nance that can ful­fill their aspi­ra­tions and respect their human rights."
While child sol­diers, in fact, remained in the SPLA, the U.S. nonethe­less engaged in a years-long effort to pour bil­lions of dol­lars in human­i­tar­i­an aid, as well as hun­dreds of mil­lions of dol­lars of mil­i­tary and secu­ri­ty assis­tance, into South Sudan. Here's the catch in all this: the Child Sol­diers Pre­ven­tion Act (CSPA), passed by Con­gress in 2008 and enact­ed in 2010, pro­hibits the Unit­ed States from pro­vid­ing mil­i­tary assis­tance to gov­ern­ments using child sol­diers. This means that the Oba­ma admin­is­tra­tion should have been barred from pro­vid­ing South Sudan with mil­i­tary assis­tance in 2011. The gov­ern­ment, how­ev­er, relied on a tech­ni­cal­i­ty to gain an exemp­tion — claim­ing the list of barred coun­tries was cre­at­ed before the new nation for­mal­ly came into existence.
Washington's sup­port for the SPLA con­tin­ued even as mili­tia groups with chil­dren under arms were fold­ed into the force. The U.S. flung open the doors of advanced U.S. mil­i­tary schools, train­ing cen­ters, col­leges, and uni­ver­si­ties to SPLA per­son­nel. In 2010 and 2011, for exam­ple, U.S. tax­pay­ers foot­ed the bill for some of them to attend U.S. mil­i­tary armor, artillery, intel­li­gence, and infantry schools; in 2012 and 2013, it was the Nation­al Defense Uni­ver­si­ty, the U.S. Army's Com­mand and Gen­er­al Staff Col­lege, the Marine Corps Com­bat Ser­vice Sup­port School, and the Naval Post Grad­u­ate School in Mon­terey, Cal­i­for­nia, among oth­er institutions.
Accord­ing to the State Department's 2013 Con­gres­sion­al Bud­get Jus­ti­fi­ca­tion, tens of mil­lions of dol­lars were also ear­marked for ​"refur­bish­ment, oper­a­tions, and main­te­nance of train­ing cen­ters and divi­sion­al head­quar­ters; strate­gic and oper­a­tional advi­so­ry assis­tance; unit and indi­vid­ual pro­fes­sion­al train­ing; and com­mu­ni­ca­tions and oth­er non-lethal equip­ment for the mil­i­tary." All of it, accord­ing to offi­cial State Depart­ment doc­u­ments, was designed to pro­mote ​"a mil­i­tary that is pro­fes­sion­al­ly trained and led, eth­i­cal­ly bal­anced, aware of moral imper­a­tives, and able to con­tribute pos­i­tive­ly to nation­al and South-South reconciliation."
At the same time it was attempt­ing to trans­form the SPLA into a nation­al army, the U.S. mil­i­tary began oper­at­ing from an out­post in South Sudan's hin­ter­lands. At a Com­bined Oper­a­tions Fusion Cen­ter in Nzara, a small con­tin­gent of U.S. Spe­cial Oper­a­tions forces worked with South Sudanese mil­i­tary intel­li­gence as part of Obser­vant Com­pass, an oper­a­tion focused on degrad­ing or destroy­ing Joseph Kony's mur­der­ous Lord's Resis­tance Army (LRA). Planes and heli­copters, flown by pri­vate con­trac­tors, fer­ried U.S. troops in and out of the small camp. It was also used by spe­cial ops per­son­nel for train­ing SPLA forces in every­thing from nav­i­ga­tion skills to air­mo­bile heli­copter assaults and as a stag­ing area for joint raids against the LRA in the Demo­c­ra­t­ic Repub­lic of Con­go. Until just weeks before the civ­il war broke out in South Sudan in 2013, U.S. spe­cial oper­a­tors were con­duct­ing mil­i­tary assault drills at Nzara.
As the Unit­ed States was pour­ing mon­ey and effort into build­ing up the country's armed forces, human rights groups repeat­ed­ly com­plained about its military's use of chil­dren. This isn't to say that the Oba­ma admin­is­tra­tion turned a blind eye to the prac­tice. It was, in fact, much worse than that.
On Sep­tem­ber 28, 2012, for exam­ple, Assis­tant Sec­re­tary of State for African Affairs John­nie Car­son issued a strong state­ment against the use of chil­dren as com­bat­ants. ​"Pro­tect­ing and assist­ing chil­dren affect­ed by armed con­flict and pre­vent­ing abus­es against them is a pri­or­i­ty for the Unit­ed States," he announced. ​"We remain com­mit­ted to end­ing the unlaw­ful recruit­ment and use of child sol­diers, includ­ing in the Demo­c­ra­t­ic Repub­lic of the Con­go (DRC)." Car­son went on to note that, adher­ing to pro­vi­sions of the Child Sol­diers Pre­ven­tion Act, the U.S. would indeed with­hold cer­tain secu­ri­ty assis­tance to the DRC (though not all of it).
That same day, Pres­i­dent Oba­ma issued a state­ment of his own, waiv­ing the appli­ca­tion of the Child Sol­diers Pre­ven­tion Act with respect to sev­er­al nations (as the act indeed allows a pres­i­dent to do). South Sudan was includ­ed on the grounds that such a deci­sion was in ​"the nation­al inter­est of the Unit­ed States." It was not, as it hap­pens, in the inter­est of the chil­dren of South Sudan, not at least accord­ing to a senior Unit­ed Nations offi­cial who was not autho­rized to speak on the record. The U.S. waiv­er ​"was doing more harm than good because there is absolute­ly no polit­i­cal will to solve the child sol­dier prob­lem," that offi­cial explained to me.
In Sep­tem­ber 2013, Oba­ma issued still anoth­er CSPA waiv­er — in the form of a mem­o­ran­dum to Sec­re­tary of State Ker­ry — keep­ing South Sudan eli­gi­ble for U.S. mil­i­tary assis­tance and the licens­es need­ed to buy mil­i­tary equip­ment, again cit­ing nation­al interest.
By the end of the year, South Sudan had col­lapsed into civ­il war with many SPLA sol­diers, espe­cial­ly those of the Din­ka tribe, remain­ing loy­al to Pres­i­dent Sal­va Kiir's gov­ern­ment and oth­ers, pre­dom­i­nant­ly of Nuer eth­nic­i­ty, join­ing for­mer Vice Pres­i­dent Riek Machar's rebel forces. Mem­bers of the SPLA were almost imme­di­ate­ly impli­cat­ed in mass atroc­i­ties, includ­ing the killing of Nuer civil­ians. That pres­i­den­tial guard, trained and equipped by the U.S. a few years ear­li­er, was espe­cial­ly sin­gled out for its bru­tal crimes.
Machar's oppo­si­tion forces, includ­ing many Nuers for­mer­ly with the SPLA, car­ried out their own atroc­i­ties, includ­ing large-scale mas­sacres of Din­ka civil­ians and oth­ers. The State Depart­ment soon issued a report, indig­nant over the fact that ​"since the out­break of con­flict on Decem­ber 15, [2013] there have been reports of forced con­scrip­tion by gov­ern­ment forces and recruit­ment and use of child sol­diers by both gov­ern­ment and antigov­ern­ment forces" — pre­cise­ly the behav­ior the pres­i­dent had told the sec­re­tary of state was in the Amer­i­can nation­al inter­est just a few months earlier.
The Kids Aren't All Right
"We worked close­ly with the SPLA to make sure the elim­i­na­tion of child sol­diers or chil­dren asso­ci­at­ed with the mil­i­tary was a high pri­or­i­ty," a State Depart­ment offi­cial explained to me in a recent email. ​"Right before the out­break of the most recent con­flict the U.N. had stat­ed that there were no more ​'child sol­diers' in the South Sudanese mil­i­tary though some still remained on SPLA bar­racks cook­ing and clean­ing, etc."
That's not quite how the Unit­ed Nations actu­al­ly put it.
Before the civ­il war erupt­ed, ​"the Unit­ed Nations ver­i­fied the recruit­ment and use of 162 chil­dren, all boys and most­ly between 14 and 17 years of age," 99 of whom were with the SPLA, 35 with a mili­tia allied to a com­man­der named David Yau Yau, 25 asso­ci­at­ed with the Lou Nuer tribe, and three with South Sudan's nation­al police. ​"Chil­dren asso­ci­at­ed with SPLA were iden­ti­fied in mil­i­tary bar­racks, wear­ing SPLA uni­forms as well as under­go­ing mil­i­tary train­ing in con­flict areas," accord­ing to the Office of the Spe­cial Rep­re­sen­ta­tive of the Sec­re­tary-Gen­er­al for Chil­dren and Armed Con­flict. ​"In addi­tion, reports of the recruit­ment and use of 133 chil­dren were pend­ing ver­i­fi­ca­tion at the time of reporting."
Since Decem­ber 2013, the sit­u­a­tion has become far worse. ​"We have been deeply dis­ap­point­ed to see the progress South Sudan had achieved toward end­ing the unlaw­ful recruit­ment and use of child sol­diers since inde­pen­dence so grave­ly set back by the con­flict that erupt­ed in Decem­ber," U.S. Nation­al Secu­ri­ty Coun­cil spokesman Ned Price told me last year. ​"Both gov­ern­ment-aligned and rebel forces have recruit­ed and used child sol­diers in the cur­rent con­flict, and we call on both sides to end this practice."
By May 2014, UNICEF esti­mat­ed that 9,000 chil­dren had been recruit­ed into the armed forces of both sides in the civ­il war, despite the fact that under ​"both inter­na­tion­al and South Sudanese law, the forcible or vol­un­tary recruit­ment of per­sons under the age of 18, whether as a mem­ber of a reg­u­lar army or of an infor­mal mili­tia, is pro­hib­it­ed." Today, that num­ber is esti­mat­ed to have grown to 13,000.
About a year ago, Machar's SPLA-In Oppo­si­tion (SPLA-IO) pledged to end the recruit­ment of child sol­diers. In late June, accord­ing to the U.N., Kiir's gov­ern­ment agreed to ​"restart the imple­men­ta­tion of the Action Plan signed in 2012 to end and pre­vent the recruit­ment and use of chil­dren by the Sudan People's Lib­er­a­tion Army."
There's lit­tle evi­dence, how­ev­er, that this has trans­lat­ed into tan­gi­ble effects on the ground on either side. ​"Despite renewed promis­es by both gov­ern­ment and oppo­si­tion forces that they will stop using child sol­diers, both sides con­tin­ue to recruit and use chil­dren in com­bat," said Daniel Bekele, Africa direc­tor at Human Rights Watch (HRW), ear­li­er this year. ​"In Malakal, gov­ern­ment forces are even tak­ing chil­dren from right out­side the Unit­ed Nations compound."
A well-placed source with­in the Unit­ed Nations offered a sim­i­lar assess­ment. ​"Even though the SPLA re-com­mit­ted in June of last year, they haven't released many kids — only a hand­ful," he explained. ​"The SPLA aren't releas­ing their kids and there doesn't seem to be any incen­tive to do so."
Skye Wheel­er, an expert on South Sudan at Human Rights Watch, agrees that the gov­ern­ment hasn't done much. ​"The SPLA is entire­ly aware that at least two for­mer mili­ti­a­men who are now fight­ing with the gov­ern­ment and who have both been inte­grat­ed into the army are using and recruit­ing numer­ous child sol­diers but have not made any sig­nif­i­cant steps towards puni­tive action," she told me recent­ly by email. She added that she also knows of no sig­nif­i­cant efforts to curb the recruit­ment of chil­dren by Machar's SPLA-IO.
Last fall, U.S. Ambas­sador to the Unit­ed Nations Saman­tha Pow­er chaired a meet­ing of the U.N. Secu­ri­ty Coun­cil on chil­dren and armed con­flict in which she declared: ​"Per­pe­tra­tors have to be held account­able. Groups that fail to change their behav­ior must be hit where it hurts." A State Depart­ment offi­cial who refused to be named for this piece was equal­ly unequiv­o­cal when it came to South Sudan. ​"Since the out­break of the con­flict, there have been no waivers issued," he told me in late March, ​"and we have expressed our con­cerns about the recruit­ment of chil­dren by mul­ti­ple par­ties in the cur­rent con­flict." But months ear­li­er — just weeks after Power's pro­nounce­ment and near­ly a year after the civ­il war in South Sudan began — Pres­i­dent Oba­ma had indeed issued anoth­er par­tial waiv­er allow­ing con­tin­ued sup­port for the coun­try, despite the pro­hi­bi­tions of the Child Sol­diers Pre­ven­tion Act.
When I asked about this dis­crep­an­cy, the State Depart­ment back­tracked, admit­ting that the pres­i­dent had ​"autho­rized a par­tial waiv­er of the appli­ca­tion of the pro­hi­bi­tion in sec­tion 404(a) of the CSPA with respect to South Sudan to allow for the pro­vi­sion of PKO assis­tance," cit­ing a pro­vi­sion of the act and refer­ring to PKO, or ​"peace­keep­ing," fund­ing long used to train and equip the SPLA. In this instance, the offi­cial insist­ed that ​"none of the funds rel­e­vant to this par­tial waiv­er have been used to pro­vide any direct assis­tance to the SPLA."
Andy Bur­nett, a spokesper­son from the Office of the Spe­cial Envoy to Sudan and South Sudan, then went fur­ther. ​"Just to apol­o­gize, the word­ing on our response back [to you] was con­fus­ing," he told me. ​"We were speak­ing about waivers that had been done as in the past — relat­ed to capac­i­ty build­ing and assis­tance for the SPLA. This par­tial waiv­er was done with a more nar­row intent."
In fact, the way that waiv­er was issued did not sit well with some. ​"We were dis­ap­point­ed that a par­tial waiv­er was put in place last year again with­out a clear and pub­lic state­ment by the [U.S. gov­ern­ment] that this was pure­ly to allow cer­tain activ­i­ties (sup­port to IGAD mon­i­tors and anti-LRA activ­i­ties) and that the gov­ern­ment would not be receiv­ing any sig­nif­i­cant mil­i­tary sup­port until the abus­es, includ­ing use and recruit­ment of child sol­diers, are prop­er­ly addressed," HRW's Skye Wheel­er told me. She was refer­ring to the Inter­gov­ern­men­tal Author­i­ty on Development's Mon­i­tor­ing and Ver­i­fi­ca­tion Mech­a­nism for South Sudan, set up in Jan­u­ary 2014 to sup­port medi­a­tion of the cur­rent civ­il war.
The State Depart­ment acknowl­edged the absence of such a dec­la­ra­tion, but empha­sized that the Unit­ed States had expressed its ​"con­cern" about the issue to Kiir's gov­ern­ment. Asked about South Sudan's response to those con­cerns, Bur­nett fog­gi­ly replied that there were ​"dif­fer­ences of opin­ion about the extent to which [recruit­ment of chil­dren by the SPLA] is hap­pen­ing; argu­ments that when it's hap­pen­ing it's done by the oppo­si­tion or oth­er armed groups that are out­side of [SPLA] con­trol." In oth­er words, after years of copi­ous aid, effort, and waivers, the U.S. can't even get the gov­ern­ment of South Sudan to acknowl­edge its wrong­do­ing when it comes to recruit­ing child fight­ers, let alone halt it.
Toy Guns, Real Guns, and Nation­al Interests
The war in South Sudan has been a night­mare for chil­dren. UNICEF esti­mates that 600,000 have been affect­ed by psy­cho­log­i­cal dis­tress, 235,000 are at risk of severe acute mal­nu­tri­tion this year, and 680 have been killed. ​"Moth­ers are bury­ing their chil­dren… the lev­el of slaugh­ter, of inno­cent vic­tims, inno­cent civil­ians, is sim­ply unac­cept­able by any stan­dard what­so­ev­er," Sec­re­tary of State John Ker­ry recent­ly told South Sudan's Eye Radio in scold­ing remarks. The lead­ers of South Sudan's war­ring par­ties ​"Sal­va Kiir, the pres­i­dent, and Riek Machar… need to come to their sens­es," he said. ​"They need to sign an agree­ment that's real and they need to stop allow­ing the peo­ple to be the vic­tims of their pow­er strug­gle." On one thing Ker­ry was adamant: ​"We need to have account­abil­i­ty as this goes forward."
But what about U.S. account­abil­i­ty? Does the Unit­ed States, after years of waivers, bear a respon­si­bil­i­ty for help­ing to entrench South Sudan's prac­tice of using child sol­diers? ​"In and of itself, it could be per­ceived as sanc­tion­ing the prac­tice, but in the day-to-day real­i­ty of engag­ing, we were a strong advo­cate for mov­ing beyond the prac­tices that had been his­tor­i­cal­ly tak­ing place and remov­ing any child sol­diers with­in the SPLA," says Andy Bur­nett. ​"I'm not say­ing we deserve full cred­it," he told me, even as he argued that the president's waivers had led to real progress.
What­ev­er progress might have been made before the civ­il war, as he read­i­ly admit­ted, was soon oblit­er­at­ed. So was the U.S. train­ing effort in South Sudan a fail­ure? After a wall of words about the dif­fi­cul­ties involved in ​"cre­at­ing an account­able and pro­fes­sion­al armed force" in the avail­able time, Bur­nett took some respon­si­bil­i­ty, even if he care­ful­ly extend­ed the blame to cov­er America's part­ners in the effort. ​"Yes, that the inter­na­tion­al effort to reform the SPLA was not suc­cess­ful in pre­vent­ing some­thing like this [the split of the SPLA in the war] is quite obvi­ous," he told me. This admis­sion, how­ev­er, does lit­tle for the chil­dren tot­ing arms now and those who will do so in the years ahead as part of what Bur­nett calls ​"a widen­ing prob­lem of child-sol­dier­ing," due to ​"even more inci­dences of recruit­ment of chil­dren by armed groups with­in this conflict."
Young chil­dren with toy guns, Tomp­ing Pro­tec­tion of Civil­ians Site, Juba, South Sudan, July 2014.
Walk­ing through a camp for inter­nal­ly dis­placed per­sons at a U.N. base in South Sudan's cap­i­tal, Juba, one blaz­ing hot day last sum­mer, I watched a young girl in a bright pink dress and sport­ing a huge smile, and a some­what younger boy in pink shorts and gray san­dals chase each oth­er through the muck. Each of them was hold­ing a tiny, black plas­tic pis­tol and pre­tend­ing to shoot the oth­er, just the type of game I rev­eled in as a boy.
As they raced around me, splat­ter­ing mud and laugh­ing, how­ev­er, I began to won­der if one day just a few years down the road, she might be pressed into cook­ing or car­ry­ing water for sol­diers and he might find him­self with a real weapon thrust into his hands. It's a sad fact that, not so many years from now, I might well encounter that young boy — his toy pis­tol exchanged for a real assault rifle — on some out-of-the-way tar­mac in the hin­ter­lands of South Sudan. Should that day ever come, I imag­ine I'll feel just as unnerved as I did that morn­ing in Malakal when a boy sol­dier turned his weapon in my direc­tion. I'll then find lit­tle com­fort in Pres­i­dent Obama's con­tention that look­ing the oth­er way on child sol­diers is in ​"the nation­al inter­est of the Unit­ed States." And I'm sure I'll be just as dis­turbed that those ​"inter­ests" — cit­ed by a pres­i­dent who has his own kids—so eas­i­ly trumped the inter­ests of that boy in Malakal and the rest of South Sudan's children.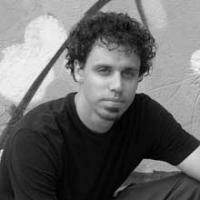 Nick Turse
, asso­ciate edi­tor of TomDis​patch​.com, is the author of
The Com­plex: How the Mil­i­tary Invades Our Every­day Lives
(Met­ro­pol­i­tan Books) and a forth­com­ing his­to­ry of U.S. war crimes in Viet­nam,
Kill Any­thing That Moves
(Metropolitan/​Henry Holt). His web­site is Nick​Turse​.com.