SRO Tenants Union Wins Reprieve For Low-Income Residents
The Rosemoor Tenants Union was born only months ago in a windowless room near Teamster City. But the association, created to represent long-time tenants of the Rosemoor Hotel, a single-room-occupancy building in the West Loop, already has a victory under its belt.
On Oct. 3, a Cook County judge found in favor of the tenants, who had argued the building's new management company, Rosemoor Suites, LLC, has been retaliating against them. The union accused Rosemoor Suites of raising rents and distributing 30-day notices after the tenants organized to stop illegal construction in the building. The Chicago Reporter wrote about the creation of the union, and its beef with management, a few weeks ago.
Not only did the Rosemoor Tenants Union win the injunction, securing a short-term reprieve from evictions and a freeze on any rent hikes, it also beat back an appeal on Oct. 10 by the management company. A key part of the court's findings in the case centered on the vulnerability of Rosemoor's population, who are majority low-income, some elderly, others disabled.
As the nights get longer and the days get colder, stable housing for Chicago's low-income population gets ever more important. The union's win not only helps the residents. It also sets a precedent. The Lawyers Committee for Better Housing, a housing rights advocacy group representing tenants, said it was the first time they had tried to organize SRO tenants into a legally protected association before taking on developers.
These kinds of cases are especially vital as developers continue to buy SRO buildings and turn them into higher priced hotels or luxury apartments, housing advocates say. On the North Side alone, 14 buildings that formerly provided housing to low-income people were sold since 2011, leading to a loss of around 2,205 affordable units, according to ONE Northside, a community organizing group based in Uptown.
When we first wrote about the union, we spoke with Kerry Carter, a union steward and technician at the nearby University of Illinois Hospital & Health Sciences System. He was determined to keep fighting — even though he was one of only a few tenants who had the means to find other housing.
Now, he's doubly determined. Carter is a soft-spoken man, but his voice rises as he talks about winning the injunction. ​"I was really shocked," he said. ​"It means that people are listening to the small people."
Carter has looked at some other apartments, but doesn't plan to leave until the ​"bitter end."
​"I am willing to fight all the way through," he said.
This story is published through a content-sharing partnership with The Chicago Reporter.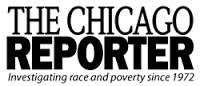 For a limited time:
Donate $20 or more to In These Times and we'll send you a copy of Let This Radicalize You.
In this new book, longtime organizers and movement educators Mariame Kaba and Kelly Hayes examine the political lessons of the Covid-19 pandemic and its aftermath, including the convergence of mass protest and mass formations of mutual aid. Let This Radicalize You answers the urgent question: What fuels and sustains activism and organizing when it feels like our worlds are collapsing?
We've partnered with the publisher, Haymarket Books, and 100% of your donation will go towards supporting In These Times.
Yana Kunichoff
is a reporter and blogger at the
Chicago Reporter
. Read her writing for
In These Times
here
.