The sack­ing of Shirley Sher­rod is emblem­at­ic of the mess the Democ­rats and Pres­i­dent Barack Oba­ma have got­ten them­selves into.
It's time the democratic wing of the Democratic Party demands that our elected officials promote a progressive agenda.
Yes, this is a sad sto­ry about race in Amer­i­ca, and about a race-bait­ing char­la­tan named Andrew Bre­it­bart. But the Sher­rod affair also expos­es how the White House oper­ates inter­nal­ly, and which voic­es it real­ly responds to. Guess what? They're not the voic­es of those Amer­i­cans who elect­ed Oba­ma. This fear­ful admin­is­tra­tion con­sis­tent­ly ignores pro­gres­sive con­cerns, while react­ing to every right-wing talk­ing point and cow­er­ing before the howl­ing of Fox News banshees.
It's no sur­prise that the Democ­rats' most reli­able con­stituen­cies are waver­ing. On August 3, at the AFL-CIO exec­u­tive coun­cil meet­ing, Pres­i­dent Richard Trum­ka lame­ly exhort­ed America's labor lead­ers to sup­port Democ­rats in Novem­ber. Trum­ka told his union broth­ers and sis­ters, ​"We know you're angry. We know you're frus­trat­ed. We know we haven't achieved every­thing that we worked for. But we've made progress, and we have to keep it going."
Does that sound like a mes­sage that can fire up the base for Elec­tion Day? Not like­ly. The lack of enthu­si­asm among pro­gres­sive Democ­rats is root­ed in White House pol­i­cy deci­sions. Con­sid­er Obama's cur­rent reluc­tance to appoint Eliz­a­beth War­ren, the Har­vard law pro­fes­sor who chaired the con­gres­sion­al over­sight pan­el for TARP, to head the new­ly-cre­at­ed Bureau of Con­sumer Finan­cial Pro­tec­tion – a watch­dog agency that was her idea.
Some in the admin­is­tra­tion don't like the feisty War­ren. Per­haps Tim­o­thy Gei­th­n­er, who is a crea­ture of Wall Street, and White House Chief of Staff Rahm Emanuel, who earned $16.2 mil­lion dur­ing a two-and‑a half year stint as an invest­ment banker, don't want to upset their pals in the finan­cial indus­try, a sec­tor in which these two char­ac­ters will like­ly find employ­ment should Oba­ma come a crop­per in 2012.
The finan­cial indus­try knows that War­ren will stand up to the 148 for­mer fed­er­al reg­u­la­tors who since last year have reg­is­tered as Wash­ing­ton lob­by­ists. Accord­ing to an analy­sis by the Cen­ter for Respon­sive Pol­i­tics and the New York Times, this pha­lanx of influ­ence ped­dlers used to work in the exec­u­tive branch at agen­cies like the Secu­ri­ties and Exchange Com­mis­sion (SEC) and the Fed­er­al Reserve. Their job now is to evis­cer­ate the finan­cial reforms passed by Con­gress in July. Under the new bill, the SEC will devel­op 95 rules to reg­u­late areas like the trad­ing of deriv­a­tives, stan­dards for cred­it rat­ing agen­cies and dis­clo­sure of exec­u­tive bonuses.
It's time the demo­c­ra­t­ic wing of the Demo­c­ra­t­ic Par­ty demands that our elect­ed offi­cials pro­mote a pro­gres­sive agen­da. We urge you to join our friend Sen. Bernie Sanders (I‑Vt.) in his cam­paign on behalf of War­ren. Go to his web­site (www​.sanders​.sen​ate​.gov), and sign his peti­tion. As Sanders says, the Bureau of Con­sumer Finan­cial Pro­tec­tion needs a direc­tor like War­ren who is ​"seri­ous in stand­ing up to Wall Street and pro­vid­ing the con­sumer pro­tec­tion [Amer­i­cans] need."
While you are online, help In These Times make some deci­sions about the magazine's edi­to­r­i­al direc­tion. In the next sev­er­al months, we will be tak­ing a hard look at our future. Please con­tribute a few min­utes of your time and take the In These Times Com­mu­ni­ty sur­vey, which you can find here.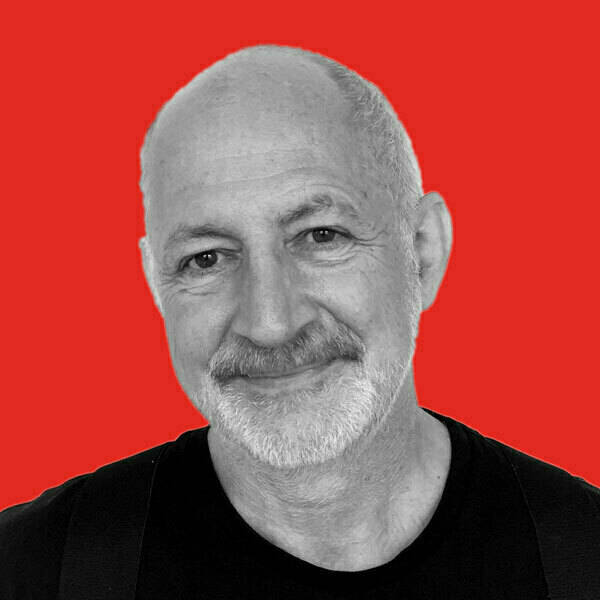 Joel Blei­fuss, a for­mer direc­tor of the Peace Stud­ies Pro­gram at the Uni­ver­si­ty of Mis­souri-Colum­bia, is the edi­tor & pub­lish­er of In These Times, where he has worked since Octo­ber 1986.