Stengthened Senate Liberals Fighting Lobbyists, GOP on Financial Reform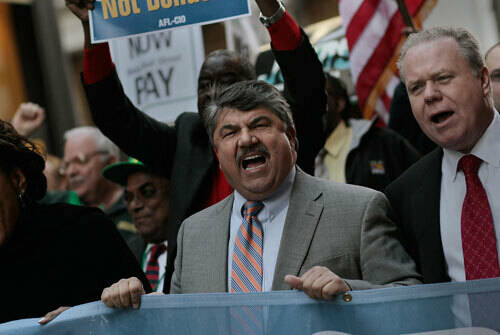 As the Senate moved forward on financial reform legislation Wednesday, including passing an amendment that allows the government to dismantle risky financial firms without bailing them out, most of the strongest amendments to break up big banks, protect consumers and truly crack down on risky derivatives trading remained under assault by Wall Street lobbyists and Republican leaders.
Meanwhile, the Obama administration remains either opposed or lukewarm to the toughest added measures generally backed by the group American Financial Reform (AFR) and labor unions.
So far, the White House has actively opposed or remained silent on proposals to split off derivatives trading from banking institutions that have FDIC-insured deposits (the ​"Volcker rule), the House-passed measure to audit the Fed, and most critically, the populist Kaufmann-Brown legislation to simply break up financial firms that are too big to fail with flat caps on assets.
Still, the general outlines of the Dodd bill, which some progressive economists see as too weak to prevent another financial crisis, wins support from mainstream liberal groups. As Heather Booth, executive director of Americans for Financial Reform, observes:
If anyone doubts that this is a good bill, that it will make significant changes, consider that the financial service industry is spending $1.4 million a day to stop it. And we're working hard to strengthen it. Some of those dollars spent by the big banks can dismantle all that's good in here without anyone really knowing they're doing it.
While the labor-backed AFR is fighting to strengthen the bill, for instance, Wall Street lobbyists are fighting to exempt private equity and venture capital funds from SEC oversight, and the GOP, led by chief negotiator Sen. Richard Shelby, is pushing its own version of consumer ​"protection" that aims to gut completely the already weakened consumer protection bureau now proposed for the pro-banking Fed.
As the AP reports:
Republicans offered a weaker alternative to consumer protection measures that are central to President Barack Obama's Wall Street regulation plan, opening a new front Wednesday in the Senate debate over how to rein in financial institutions.

The Senate pivoted straight into that confrontation after reaching a compromise on how to dismantle large failing firms. In that agreement, senators voted 93-5 to eliminate a contentious $50 billion fund that would have been used to pay for a firm's liquidation…

The Republican plan would limit the enforcement power of a proposed consumer protection bureau and make its rules subject to approval by a top banking regulator.

The White House was quick to object. Spokeswoman Amy Brundage called the Republican proposal ​"nothing more than a lobbyist-influenced defense of the status quo and an attempt to water down the consumer protections" in the bill.

"We will not accept this," Brundage said.

The GOP plan would create a division of consumer protection within the Federal Deposit Insurance Corp. to oversee nonbank mortgage companies and write consumer regulations. The FDIC would have to sign off on those rules.

In contrast, the Democratic plan backed by the Obama administration would create an independent bureau within the Federal Reserve to police lending and other customer financial service transactions. It would have a freer hand to enforce its regulations.
This GOP proposal especially evoked the wrath of Heather Booth, who told In These Times, ​"It's the opposite of consumer protection — it's consumer destruction."
Even though the Kaufmann-Brown bill to break up the big banks faces an uphill battle, momentum is growing for that and other measures. The question ahead is whether grassroots activism and labor will be able to beat back the swarm of Wall Street lobbyists looking for ever-new loopholes and carve-outs.
Still, as the New York Times reported in an article reflecting the changing populist dynamics in Congress:
The confluence of a high-stakes election year and a pervasive anti-Wall Street sentiment after the recession has given liberals unusual muscle in the debate. It has also raised the prospect that they could succeed in reshaping the bill.

The liberal amendment that could be hardest to defeat – and is among the most deeply dreaded by Wall Street – also has some of the purest populist appeal: a proposal by Senator Sherrod Brown of Ohio and Senator Ted Kaufman of Delaware to break up the nation's biggest banks by imposing caps on the deposits they can hold and limits on other liabilities.

"Look at what we did to AT&T, look at Standard Oil, basically what you do is you just split it apart," Mr. Kaufman said in an interview. ​"If we don't do that, we have got too big to fail, because when you look at these big complex entities, you cannot resolve them in a major financial crisis."

Already, antibank rhetoric dominates the debate, which began in earnest this week. Odd as it might seem, liberal Democrats are aligned with conservative Republicans on some issues, further lifting the chances of amendments like one by Senator Bernard Sanders, independent of Vermont, to audit the Federal Reserve.

After President Obama rallied the charge for weeks for tough new rules on Wall Street, the strong push by liberal Democrats is forcing the administration to prevent the bill from getting too tough. It has also shifted the lobbying strategy for financial companies, putting them squarely on the defensive.

Some of the liberals view the financial regulatory legislation as a once-in-a-lifetime opportunity to slap handcuffs on big banks that they have long viewed as greedy.

"I have been a reformer and a watchdog all of my life," Senator Barbara A. Mikulski, Democrat of Maryland, said in an impassioned floor speech. ​"I have a deep suspicion of how big banks treat the little people and what they do with the little people's money."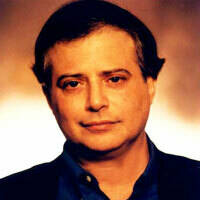 Art Levine
, a contributing editor of
The Washington Monthly
, has written for
Mother Jones
,
The American Prospect
,
The New Republic, The Atlantic
, Slate​.com, Salon​.com and numerous other publications.