We wanted to make sure you didn't miss the announcement of our new Sustainer program. Once you've finished reading, take a moment to check out the new program, as well as all the benefits of becoming a Sustainer.

A few days after her 24th birthday in April 1939, Billie Holiday wandered into the Commodore Music Shop, a record store on East 42nd Street in New York, "very unhappy," as proprietor Milt Gabler later recalled. In those days, record stores also functioned as recording studios, and Holiday was interested in seeing "Strange Fruit," which was fast becoming her signature song, immortalized on wax.
Holiday already had a record label—the big and prestigious Columbia—but the company wouldn't touch this number. "Strange Fruit" is about lynching, and Columbia executives refused to chance a retaliatory loss of sales from record buyers in the South. They were, Holiday told Gabler, "afraid" of the song.
The recording Gabler made of Holiday singing "Strange Fruit" became a huge hit, reaching No. 16 by July 1939. Due in part to its unprecedented popularity—never before had a protest song made it onto the Billboard charts—"Strange Fruit" is credited with a major role in raising white consciousness for the nascent civil rights movement.
————–
The song, its history and its impact are explored in Joel Katz's remarkable 2002 documentary,
Strange Fruit,
which has been making the rounds of the film festival circuit for the past year and debuts on PBS on April 8. The hour-long film explores the interplay between popular culture and social change, and includes interviews with Gabler, Pete Seeger, Amiri Baraka and Josh White Jr., whose dad got into a minor tiff with Holiday over his performing the song until he convinced her that she shouldn't be so proprietary about it, that more people needed to hear it sung.
"Strange Fruit" was written by Abel Meeropol, a white Jewish schoolteacher from the Bronx. Meeropol, active in both the Communist Party and the formidable Local 5 of the New York Teachers Union, composed the song in 1935 in response to a lynching photograph he had seen. The lyrics were originally published in the January 1937 issue of
The New York Teacher,
a union magazine. After Holiday began a regular gig at the Greenwich Village nightclub Cafe Society in December 1938, Meeropol brought the song to her. She embraced it immediately.
Meeropol registered "Strange Fruit" under the pseudonym "Lewis Allan," a conflation of the names of his two biological sons, who were stillborn. In retrospect, it seems an ironic tribute, given that Meeropol is perhaps best known today for adopting the sons of Julius and Ethel Rosenberg, American Communists who were executed on June 19, 1953, for allegedly supplying atomic bomb plans to the Soviet Union.
Interviews with Michael and Robert Meeropol, now middle-aged activists, weave in and out of the narration and provide the film with its backbone. At its heart is a clip of Holiday performing the song for BBC television in 1958, looking dignified yet immeasurably fragile, her voice strong and clear, with a calculated restraint that suffuses the material with more raw power than a purely emotional rendering would. This was less than nine months before her death from drug abuse.
"Strange Fruit" is written in the key of C minor, the key that Albert Lavignac codified in his 1905 classic tome,
La musique et les musiciens,
as emblematic of "the gloomy, the dramatic, the violent." Those are all good words to describe the song; so is stark. It begins:
Southern trees bear a strange fruit
Blood on the leaves and blood at the root
Black body swinging in the Southern breeze
Strange fruit hanging from the poplar trees
And it ends:
Here is a fruit for the crows to pluck
For the rain to gather, for the wind to suck
For the sun to rot, for the tree to drop
Here is a strange and bitter crop
Holiday typically performed the song as a finale, in a hushed and completely dark house, with a single spotlight focused on her face. No food or drinks were sold or served during the number, and there was no encore after it.
The film closes with a list of all the singers who have recorded "Strange Fruit" since Holiday, and with the invocation of some other names: James Byrd Jr., Matthew Sheppard, Amadou Diallo—men whose recent killings serve as nasty reminders that such crimes are still with us, that only the faces and the voices have changed. But in the end, "Strange Fruit" is a hymn to the power of music to bring people together across the boundaries of race, religion, culture, geography and time.
Be a Sustainer
We surveyed thousands of readers and asked what they would like to see in a monthly giving program. Now, for the first time, we're offering three different levels of support, with rewards at each level, including a magazine subscription, books, tote bags, events and more—all starting at less than 17 cents a day. Check out the new Sustainer program.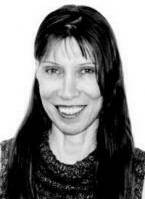 Jody Kolodzey
is a journalist and ethnomusicologist in Philadelphia.