Janitors Strike in Columbus, Ohio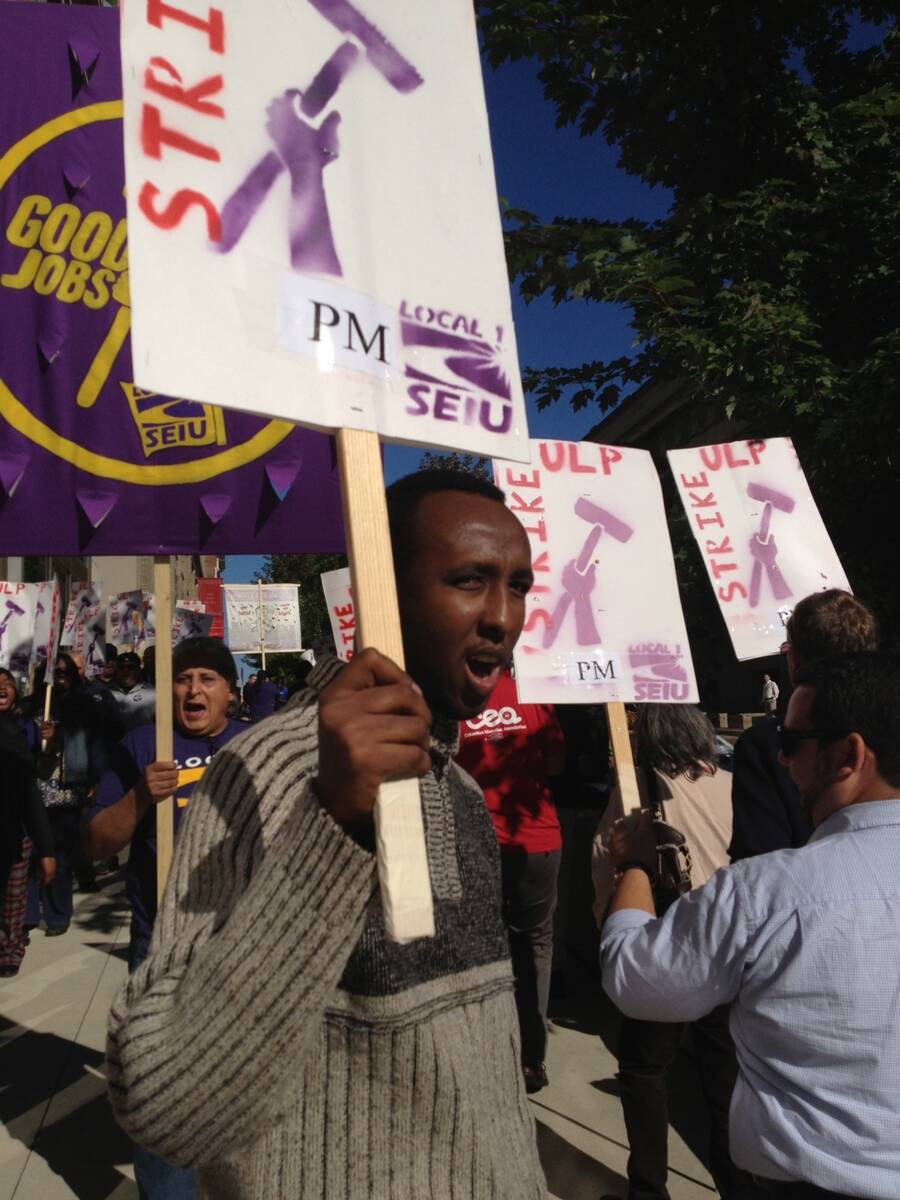 Janitors at the Lazarus building in downtown Columbus, Ohio, went on strike Tuesday, the first move in what could be a ​"strategic rolling strike" at other downtown buildings if negotiations between the contractors who employ the janitors and SEIU Local 1 don't improve, according to union spokesperson Izabela Miltko.
On July 20, the membership voted unanimously to authorize a strike, and Miltko said the decision to walk out this week was provoked by ongoing ​"threats and intimidation" from employers, including instances where workers were ​"cornered and interrogated" about union activity, according to Miltko.
For months, the union has been demanding a contract with better wages, more full time work and more affordable benefits for about 1,000 janitors who have been working without a contract since January, as In These Times reported earlier this month. The janitors have been unionized since 2007, and this is the first time they have gone on strike. They currently earn an average of $18,000 a year, according to the union, and the contract that employers proposed in August would have reduced their income further by shifting more janitors to part-time work and increasing the cost of benefits, the union says.
​"Employers are demanding wage freezes [and] health care cost hikes and aim to slash a majority full-time workforce to a majority part-time workforce," said SEIU Local 1 president Tom Balanoff in a press release. ​"Janitors propose modest wage increases, affordable health care and full time hours."
The Lazarus building is a former department store that was revamped as a LEED-certified ​"green" building and houses various state and municipal agencies, as well as the corporate offices of Huntington National Bank. A civic website describes the building as a ​"historical gem" and ​"urban icon"; the union says janitors who keep it clean should be treated accordingly.
The janitors and other Columbus unions have appealed to elected officials, pointing out that many of the companies whose offices are being cleaned receive public funding in various forms. The Lazarus building is home to the Columbus Downtown Development Corporation, a non-profit organization tasked with promoting development and economic growth in partnership with city officials. Janitors argue that paying them and other workers decent wages is intrinsic to a healthy local economy.
In a public statement, Lazarus janitor Phillip Rudolph said: ​"This was a very hard decision for us to make, but we are doing what we have to do… We are standing up for a wage that will allow us to support our families. And in response we are being punished and harassed. So we decided together that we have to stand up for what's right."
The union is negotiating with contractors, including the companies ABM, Professional Maintenance and Mid-American Cleaning Contractors, but the union says the banks and other corporations headquartered in the buildings are also responsible for the janitors' well being.
​"Ultimately, the corporations who own the buildings and employ these contractors decide what kind of jobs these will be," said Miltko in a statement. ​"The Fortune 1000 companies headquartered in the Columbus area earned over $7.6 billion in profits in 2011, while their CEOs took home over $134 million in compensation… It would take a Columbus janitor working full time more than two years to make what these CEOs make in just one day."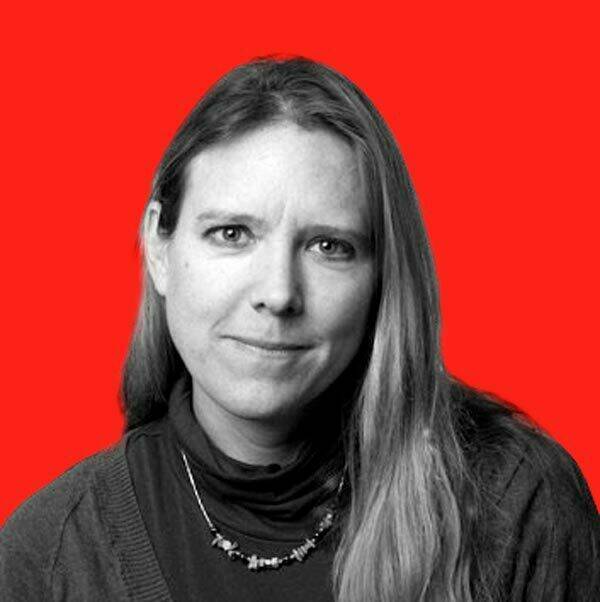 Kari Lydersen
is a Chicago-based reporter, author and journalism instructor, leading the Social Justice
&
amp; Investigative specialization in the graduate program at Northwestern University. She is the author of Mayor
1
%: Rahm Emanuel and the Rise of Chicago's
99
%.