Labor Crisis Begets Violence on Colombia's Pacific Coast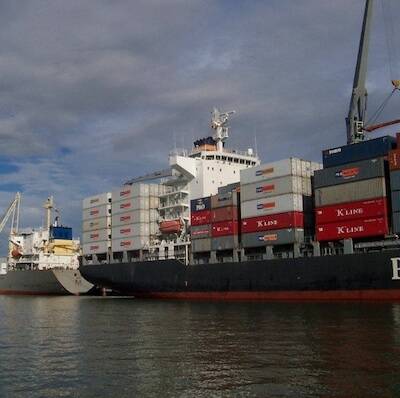 The Pacif­ic port city of Bue­naven­tu­ra is the gate­way to the Colom­bian econ­o­my. The city han­dles around two-thirds of the country's mar­itime for­eign trade and con­nects Colom­bia to 300 ports around the world. But despite its sta­tus as a thriv­ing hub of inter­na­tion­al trade, Bue­naven­tu­ra is bet­ter known as an epi­cen­ter of nar­co-para­mil­i­tary activ­i­ty, mak­ing it one of Colombia's many sites of ram­pant pover­ty and vio­lence, death and hopelessness.
Bue­naven­tu­ra is cur­rent­ly under­go­ing a mul­ti-lay­ered human­i­tar­i­an cri­sis. Unem­ploy­ment stands at around 64 per­cent, and over 60 per­cent of the city's pop­u­la­tion lives below the pover­ty line. Many of its res­i­dents lack even the most basic ser­vices, includ­ing potable water, reli­able elec­tric­i­ty and func­tion­ing sewage sys­tems.
The city is sit­u­at­ed on the front­lines of a nar­co-para­mil­i­tary war for Pacif­ic coast drug traf­fick­ing routes, which has earned it a macabre rep­u­ta­tion for tor­ture hous­es, dis­mem­bered bod­ies and mass graves. Both sides in the war feed off the city's pover­ties, using des­per­ate youths as dis­pos­able soldiers.
Javier Mar­ru­go, the pres­i­dent of Unión Por­tu­ar­ia de Colom­bia, the port work­ers union, believes that while the city's prob­lems are many and com­plex, they can be traced back to one abu­sive labor prac­tice at the city's main employ­er: the port.
​"The ori­gin of Buenaventura's social cri­sis is labor out­sourc­ing," Mar­ru­go said. ​"That is the root of the prob­lem—the oth­er prob­lems such as inse­cu­ri­ty, crime and drug traf­fick­ing would not be hit­ting the city as hard as they are at the moment if there were decent, dig­ni­fied work."
The prac­tice of sub­con­tract­ing port work­ers through third-par­ty labor agen­cies began after the Bue­naven­tu­ra port was sold off to pri­vate inter­ests with­in the coun­try in 1994.
​"When the port was not pri­vate it wasn't like this in any way," said Mar­ru­go. ​"Such crit­i­cal socioe­co­nom­ic con­di­tions did not exist."
Only a hand­ful of work­ers are now employed direct­ly in the port, while the rest must seek pre­car­i­ous, inse­cure work through indi­vid­ual con­trac­tors, tem­po­rary agen­cies and the noto­ri­ous­ly abu­sive sub­con­tract­ing com­pa­nies known in Colom­bia as Asso­cia­tive Labor Coop­er­a­tives (CTAs). In addi­tion, an esti­mat­ed 1,000 work­ers exist pure­ly on infor­mal labor, accord­ing to Mar­ru­go, reduced to trudg­ing around the port and beyond to the city's free trade zone, look­ing for work at about $10 a day.
Since the move to sub­con­tract­ing, port work­ers have seen a col­lapse in wages, a dete­ri­o­ra­tion of work­ing con­di­tions and the blunt­ing of the labor movement.
For the major­i­ty of work­ers, pay rarely ris­es above the min­i­mum wage of around $330 dol­lars a month. Col­lec­tive bar­gain­ing has been hob­bled by the sub­con­tract­ing sys­tem, because with no job sta­bil­i­ty, work­ers must choose between accept­ing what­ev­er pay and con­di­tions are on the table or suc­cumb­ing to joblessness.
Those who attempt to orga­nize or union­ize have been threat­ened and fired, while the unions report receiv­ing phoned death threats by men claim­ing to belong to para­mil­i­tary organizations.
The sys­tem has also forced work­ers into silence over long hours and poor — some­times dan­ger­ous — work­ing con­di­tions. Some work­ers report labor­ing on the docks almost non­stop for 24 to 36 hours but receiv­ing the stan­dard eight-hour-day rate.
The most basic safe­ty equip­ment is not com­mon­ly pro­vid­ed. Between 1994 and 2008, 31 dock work­ers died because of inad­e­quate safe­ty stan­dards. Not a sin­gle per­son has been charged as a result.
Many more have been injured on the job, but due to the sub-con­tract­ing sys­tem, they often find they have no health­care cov­er­age. In some cas­es, work­ers report hav­ing been assured they had cov­er­age after years — even decades — of con­tract­ing , only dis­cov­er they had been lied to by the sub-con­trac­tors who had hired them after they arrive at a med­ical clinic.
Old­er sub­con­tract­ed work­ers — often dis­card­ed for younger, stronger replace­ments — reach the end of their work­ing lives to find they have vir­tu­al­ly no safe­ty net. Even after 15 years on the docks, work­ers only receive the equiv­a­lent of 50 weeks of pen­sion ben­e­fits. As a result, an esti­mat­ed 1,500 retired work­ers have reached retire­ment to find they have no means to sup­port them­selves, and some have been reduced to beg­ging on the streets.
The third-par­ty labor con­tract­ing in Colom­bia is not a prob­lem lim­it­ed to Bue­naven­tu­ra, nor even to the country's port sec­tor. In fact, it was one of the prin­ci­pal tar­gets of the U.S. Labor Action Plan (LAP).
The LAP is a labor rights agree­ment that was devised to ease the pas­sage of the Free Trade Agree­ment (FTA) between the coun­tries, which had stalled as a result of con­cerns over labor abus­es in Colom­bia. It has now been in place for three years, while the FTA itself was passed in Octo­ber 2011 and imple­ment­ed in May 2012. Unions, human rights groups and U.S. con­gres­sion­al mon­i­tors of the LAP's imple­men­ta­tion have con­sis­tent­ly crit­i­cized the process for hand­ing over the U.S.'s lever­age to improve labor rights in favor of mov­ing for­ward with the FTA before Colom­bian author­i­ties took con­crete actions to improve the labor situation.
The prac­tices employed by the port com­pa­nies are ille­gal under Colom­bian law. And the LAP, which sin­gled out the port sec­tor as one of the worst vio­la­tors, com­mits the Colom­bian gov­ern­ment to ensur­ing it enforces those laws. The gov­ern­ment has now opened up hun­dreds of inves­ti­ga­tions into labor abus­es in the Bue­naven­tu­ra ports and as a result of some of the inves­ti­ga­tions — the major­i­ty have yet to yield results — has sanc­tioned the pri­vate Port Author­i­ty for violations.
Still, lit­tle has changed on the ground as a result of these actions.
​"I believe the [LAP] has laid out very good para­me­ters and the gov­ern­ment has been very seri­ous about set­ting out rules for com­ply­ing with the plan," said Mar­ru­go. ​"What it has not done is made com­pa­nies com­ply with these rules."
With the port com­pa­nies owned by wealthy Colom­bians inter­ests out­side of the Bue­naven­tu­ra region, and the goods that pass through the port trad­ed by out­siders, tax rev­enues and employ­ment are all Colombia's busiest port has to offer the city that hous­es it.
Yet because of the sub­con­tract­ing sys­tem, the port does not offer work­ers a dig­ni­fied liv­ing — only exploita­tion. Many of the city's thou­sands of poor, large­ly une­d­u­cat­ed and dis­en­fran­chised youths sub­scribe to the belief that just one oth­er employ­ment option remains. It's a job that pays twice as much and offers a warped sense of self-worth and respect: join­ing up with the nar­co-para­mil­i­taries to kill, maim, and sew ter­ror and vio­lence in Buenaventura.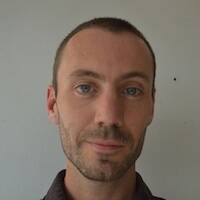 James Bar­gent
is a free­lance jour­nal­ist based in Medellin. He has report­ed on Colom­bia and Latin Amer­i­ca for the
Mia­mi Her­ald, the Toron­to Star, Sky News, InSight Crime, the Times Edu­ca­tion Sup­ple­ment, Colom­bia Reports, Alter­Net, Toward Free­dom, Upside Down World
and
Green Left Week­ly.