Taking the Gloves Off in Chicagoland
Even as it celebrates Chicago's 'toughness,' CNN's mini-series doesn't confront the real reasons behind the city's inequality.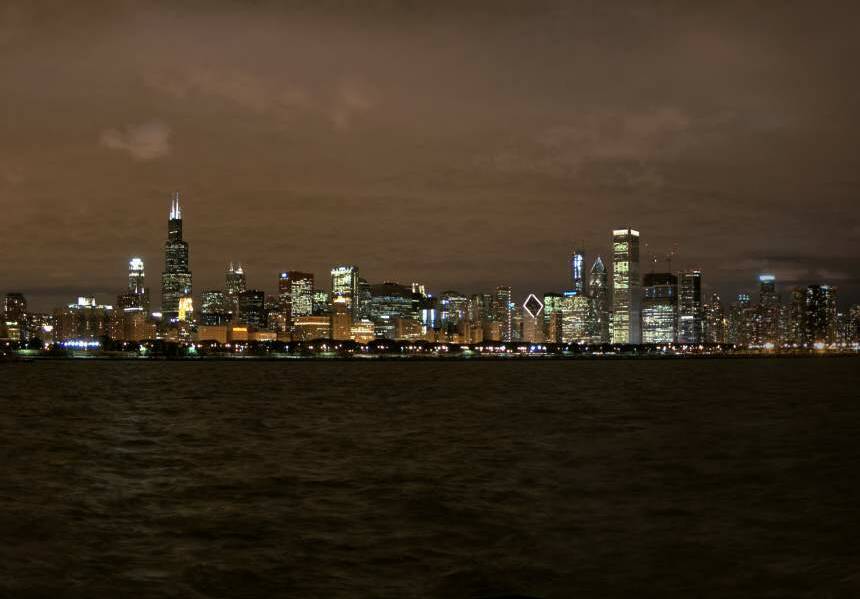 Chica­go is one tough town.
The series mentions that Emanuel's administration laid off more than 3,000 teachers and school staff as part of draconian budget cuts. But it lacks much important context about both the strike and the school closings.
It's always had that image — home of mob­sters, brawlers and polit­i­cal boss­es; hog butch­er to the world; city of big shoul­ders. And CNN's docuseries Chicagoland, set to air for six more weeks on Thurs­day nights, is just the lat­est cul­tur­al offer­ing to cement and cel­e­brate Chicago's image of toughness.
Chicagoland​'s gruff nar­ra­tion, by Pulitzer Prize-win­ning Chica­go jour­nal­ist Mark Konkol, drips with Mid­west­ern machis­mo. The series also cel­e­brates the Black­hawks, Chicago's con­tender in the most bru­tal of major sports. And it por­trays the main char­ac­ters — mus­ta­chioed police chief Gar­ry McCarthy, fear­less yet warm-heart­ed high school prin­ci­pal Eliz­a­beth Dozi­er and May­or Rahm Emanuel, famed for his pro­fan­i­ty, dead-fish-send­ing and ​"brass balls" — as the epit­o­me of rugged go-get­ters, fur­row­ing their brows and main­tain­ing their resolve as they try to ​"save" Chica­go from debil­i­tat­ing gang vio­lence, fail­ing schools and a bud­get crisis.
But there­in lies a fun­da­men­tal prob­lem with the fram­ing of this series, which is nonethe­less visu­al­ly gor­geous and emo­tion­al­ly engag­ing. Chicagoland is very much about a hand­ful of tough author­i­ty fig­ures try­ing to res­cue their low-income, black and brown sub­jects from urban decay, while giv­ing short shrift to the pow­er, cre­ativ­i­ty and agency of those com­mu­ni­ties. It also fails to address the ways the polit­i­cal sta­tus quo rep­re­sent­ed by Emanuel and McCarthy cre­at­ed and con­tin­ues to help per­pet­u­ate Chicago's vast inequality.
Much has already been writ­ten in social and main­stream media about Chicagoland​'s over­ly adu­la­to­ry treat­ment of Emanuel. And it's unfor­tu­nate­ly true that the series, at least thus far, fawns over Emanuel while leav­ing out many facts about what crit­ics call his mis­placed pri­or­i­ties and var­i­ous stumbles.
Just as shame­ful­ly, though, the doc­u­men­tary also neglects to men­tion some of the most excit­ing and inspir­ing peo­ple fight­ing fear­less­ly and work­ing tire­less­ly to make Chica­go a bet­ter place for every­one — and specif­i­cal­ly oppos­ing Emanuel in the process. Of course, one series can­not even begin to high­light every notable com­mu­ni­ty fig­ure. But with a few excep­tions, Chicagoland clear­ly steers away from promi­nent Chicagoans who aren't on board with Emanuel's cam­paign to remake Chica­go into a hip­per, lean­er, more ​"inno­v­a­tive" city unen­cum­bered by labor unions, cost­ly pub­lic ser­vices and demo­c­ra­t­ic processes.
The team behind Chicagoland (includ­ing pro­duc­ers Mark Ben­jamin and Marc Levin) clear­ly under­stand the beau­ty, diver­si­ty and vibran­cy of Chica­go neigh­bor­hoods, includ­ing low-income minor­i­ty and immi­grant neigh­bor­hoods like Rose­land, Lit­tle Vil­lage and Albany Park. They offer love­ly and ener­getic scenes show­ing the rich cul­ture, com­plex iden­ti­ties and phys­i­cal attrac­tions of these areas, includ­ing murals, march­ing bands, youth plays and street food. And they do fea­ture some inspir­ing local lead­ers — but rarely those who resist Emanuel or his poli­cies. Crit­i­cism of Emanuel is large­ly offered in quick sound bites, while those who are pro­filed as full char­ac­ters are polit­i­cal­ly neu­tral and there­fore ​"safe" for Emanuel and his backers.
In its first episode, Chicagoland spot­lights Asean John­son, the pre­co­cious pint-size Chica­go pub­lic schools stu­dent who has become a mas­cot of sorts for the Chica­go Teach­ers Union — his mom is a mem­ber — in its bat­tle with Emanuel. Aside from Asean and his moth­er, how­ev­er, Chicagoland doesn't spend time on oth­er par­ents and teach­ers who vehe­ment­ly reject the way Emanuel and his hand­picked school board are remak­ing the Chica­go edu­ca­tion­al sys­tem with pri­vate­ly run non-union char­ters. It doesn't fair­ly fea­ture strong African Amer­i­cans who are crit­i­cal of the may­or, despite the his­toric and cru­cial role of Black lead­ers in Chica­go and the fact that Emanuel's pop­u­lar­i­ty among Black res­i­dents has plum­met­ed. Though Chicagoland gives screen­time to teach­ers union pres­i­dent Karen Lewis, by high­light­ing her more incen­di­ary remarks and using some poor qual­i­ty video, it por­trays her some­what more as a car­i­ca­ture than a thought­ful and pop­u­lar leader.
By con­trast, Chicagoland allows Emanuel ample screen time to joke around with Black school kids and high­lights his men­tor­ship of a young African-Amer­i­can man. And it allows him to repeat his favorite trope about kids who look long­ing­ly at down­town from afar but nev­er go there. Emanuel talks of pluck­ing kids from pover­ty and bring­ing them into the shiny new Chica­go, full of dig­i­tal star­tups, bike lanes and hip restaurants.
The may­or may well be sin­cere in this mis­sion, sym­bol­ized in Chicagoland by poor high school stu­dents' vis­it to the exclu­sive down­town eatery Alin­ea, where chef Grant Achatz earnest­ly invites them to drop by any time. But that doesn't excuse the way the may­or has dis­re­spect­ed, ignored and actu­al­ly attacked vaunt­ed insti­tu­tions and bases of pow­er in mar­gin­al­ized Black and Lati­no neigh­bor­hoods, includ­ing lay­ing off the par­ents of the kids he claims he is try­ing to save. After all, we nev­er hear about Emanuel's wide­ly known nick­name, May­or One Per­cent, in Chicagoland, though we do hear him mak­ing a point­ed­ly defen­sive ref­er­ence to serv­ing ​"the 100 percent."
Chicagoland's first install­ment fea­tures the bat­tle to save two spe­cif­ic ele­men­tary schools slat­ed for clos­ing, Mar­cus Gar­vey—attend­ed by Asean John­son—and George Man­niere. As the school board took its his­toric vote, Gar­vey and Man­niere were among just four schools removed from the chop­ping block. The series men­tions that Emanuel's admin­is­tra­tion laid off more than 3,000 teach­ers and school staff as part of dra­con­ian bud­get cuts. But it lacks much impor­tant con­text about both the strike and the school closings.
While watch­ing Chicagoland​'s footage of the hear­ings around the shut­ter­ings, for exam­ple, obser­vant Chicagoans will like­ly catch the fact that the administration's pres­ence there con­sist­ed of a few dis­en­gaged low­er-lev­el rep­re­sen­ta­tives, not the may­or or board mem­bers. The scenes, though, lack any nar­ra­tion specif­i­cal­ly point­ing out the absence, which would con­ceiv­ably allow less astute view­ers to weigh the hypocrisy of a may­or who cares so much about the chil­dren but couldn't make it to one of the hun­dreds of meet­ings where they them­selves spoke out.
The series also gives Emanuel the last word on the teach­ers' strike in Sep­tem­ber 2012, seem­ing to depict him as ​"win­ning" — a con­clu­sion con­trary to the opin­ions of experts across the polit­i­cal spec­trum. Through­out its bat­tle with the teach­ers union, for instance, the may­oral admin­is­tra­tion promised the result­ing longer school day would come with more arts and music instruc­tion. How­ev­er, many art, lan­guage and music teach­ers and school librar­i­ans were actu­al­ly laid off and pro­grams cut in the sub­se­quent weeks, even as mon­ey was fun­neled to char­ter schools.
Mean­while, the series also fails to reveal that many kids end­ed up at schools with worse aca­d­e­m­ic rank­ings and few­er offer­ings after the clos­ings. Or that the admin­is­tra­tion was nev­er hon­est or con­sis­tent about its ratio­nale for decid­ing which schools to close, and that cost sav­ings fig­ures used to jus­ti­fy the clos­ings didn't hold water.
There's also some cru­cial con­text miss­ing regard­ing Fenger High School in the Rose­land neigh­bor­hood, where Dozi­er is prin­ci­pal. The school made nation­al head­lines in 2009, when stu­dent Der­rion Albert was beat­en to death and video of the inci­dent was post­ed online. Chicagoland dra­mat­i­cal­ly jux­ta­pos­es the mur­der and that vio­lent era with the rel­a­tive peace and pos­i­tiv­i­ty Dozi­er has ush­ered in. But the series doesn't men­tion that the attack was attrib­uted to the trans­for­ma­tion of anoth­er area high school into a mil­i­tary acad­e­my, forc­ing its stu­dents to cross gang lines to get to Fenger. Such vio­lence was exact­ly what par­ents and stu­dents feared in the wake of the school closings.
Dozi­er did indeed work near-mir­a­cles at Fenger, great­ly reduc­ing vio­lence and increas­ing stu­dent engage­ment, with the help of a four-year fed­er­al grant. Chicagoland notes that this fund­ing is run­ning out, and Dozi­er fears a resur­gence of con­flicts will arise thanks to staff and pro­gram cut­backs. The series side­steps the fact, how­ev­er, that Fenger and pub­lic schools like it are see­ing their class sizes grow and their bud­get sit­u­a­tions wors­en because of the administration's deci­sions. Fenger is also los­ing more fund­ing as its stu­dent pop­u­la­tion drops despite Dozier's hero­ic efforts, exac­er­bat­ed by the pro­lif­er­a­tion of the char­ter schools that Emanuel is aggres­sive­ly pushing.
As a smart, fun­ny, charm­ing woman with an amaz­ing back­sto­ry — her moth­er was a white Catholic nun, and she was con­ceived while her African-Amer­i­can father was in prison — Dozi­er her­self is a won­der­ful cen­tral char­ac­ter for this or any sto­ry. But teamed with McCarthy and Emanuel and sup­port­ing char­ac­ters like an ER doc­tor and South Side police com­man­der, all of them white, the bi-racial Dozi­er becomes part of a group appar­ent­ly try­ing to ​"res­cue" poor Black kids from their sur­round­ings and their neigh­bors, rather than ques­tion­ing or chal­leng­ing the struc­tures and pri­or­i­ties that cre­ate these social prob­lems and inequities. Chica­go clear­ly needs many more Doziers, but it also needs sys­temic change.
At the least, along with Dozi­er, Chicagoland should fea­ture or quote Black lead­ers and thinkers such as Bran­don John­son of the Chica­go Teach­ers Union, Jitu Brown of the Ken­wood Oak­land Com­mu­ni­ty Orga­ni­za­tion, Robert Starks of the Cen­ter for Inner City Stud­ies, pun­dit Lau­ra Wash­ing­ton or Cook Coun­ty Board pres­i­dent and pos­si­ble may­oral con­tender Toni Preck­win­kle. And even as the series cel­e­brates Black hip-hop artists, includ­ing Chance the Rap­per, it neglects Gram­my-win­ner and politi­co Che ​"Rhymefest" Smith, a famous­ly out­spo­ken crit­ic of the mayor.
For all its over­sights, though, Chicagoland can act as an inspi­ra­tion for both media com­men­ta­tors and res­i­dents alike when it comes to the city's future. An eight-hour doc­u­men­tary aimed at a main­stream nation­al audi­ence with a short atten­tion span might not be expect­ed to get into the weeds of com­pli­cat­ed edu­ca­tion pol­i­cy and fund­ing issues — but it can, and should, cer­tain­ly inspire its view­ers to take action. With that in mind, Chicagoans should take all of the buzz around the series as a chal­lenge to our­selves. As we rev­el in the vic­ar­i­ous lime­light and cel­e­brate our city's ​"tough­ness," the tru­ly tough and brave among us will ask the hard ques­tions, do the gru­el­ing research and seek, pro­mote and sup­port lead­ers who val­ue not only tough­ness but account­abil­i­ty, democ­ra­cy and respect.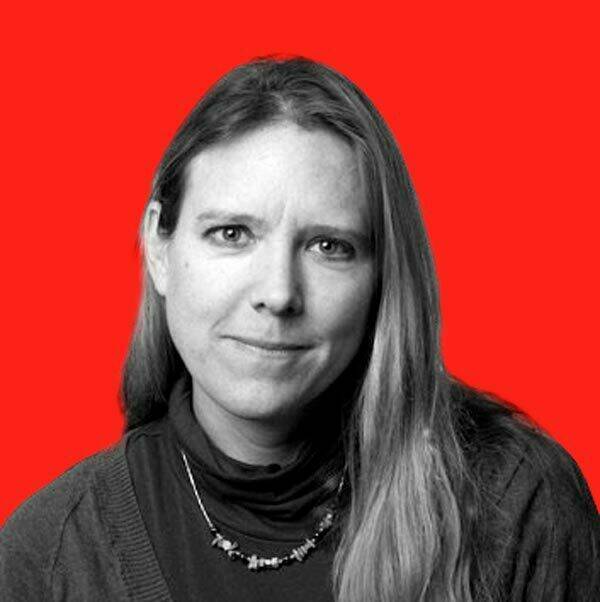 Kari Lyder­sen
is a Chica­go-based reporter, author and jour­nal­ism instruc­tor, lead­ing the Social Jus­tice
&
amp; Inves­tiga­tive spe­cial­iza­tion in the grad­u­ate pro­gram at North­west­ern Uni­ver­si­ty. She is the author of May­or
1
%: Rahm Emanuel and the Rise of Chicago's
99
%.