Talk on the Rez: English Prosody and the Native American Accent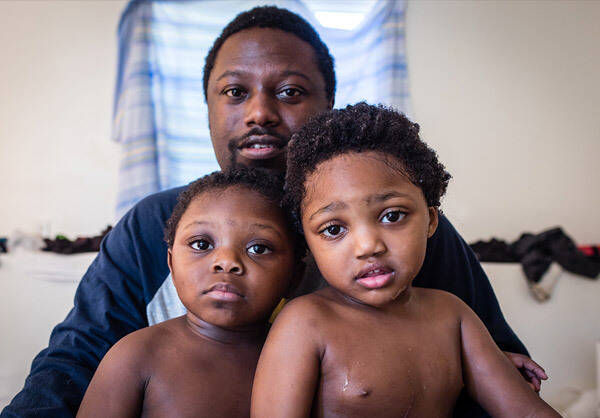 An emerg­ing field of research sug­gests that much like Cajun Eng­lish or African Amer­i­can Ver­nac­u­lar Eng­lish — oth­er­wise known as Ebon­ics — unique speech pat­terns also have devel­oped among indige­nous peo­ple in Cana­da and the Unit­ed States, cre­at­ing Native Amer­i­can Eng­lish, or ​"the rez accent."
Here's what else researchers have dis­cov­ered: The rez accent — short for ​"reser­va­tion accent" — occurs in indige­nous com­mu­ni­ties regard­less of whether a her­itage lan­guage is spo­ken; and that through Eng­lish, indige­nous peo­ple are cre­at­ing and main­tain­ing their own eth­nic identities.
In oth­er words, the use of Eng­lish could be just as impor­tant to indige­nous iden­ti­ty as moth­er-tongue languages.
Kali­na New­mark is a Tuli­ta Dene First Nation mem­ber and co-author of the study, "​'The rez accent knows no bor­ders': Native Amer­i­can eth­nic iden­ti­ty expressed through Eng­lish prosody," which appeared in the jour­nal Lan­guage in Soci­ety last fall.
"I don't speak Slavey or my her­itage lan­guage, and I think there's a large por­tion of Native peo­ple who don't, so how do you rec­on­cile your iden­ti­ty with not being able to speak your indige­nous lan­guage?" says New­mark. ​"As Native peo­ple, we're sur­vivors, so it's kind of cool to look at how we've adapt­ed Eng­lish to real­ly suit our needs."
In indige­nous com­mu­ni­ties, the rez accent isn't exact­ly new. YouTube star Aun­tie Beat­rice (pro­nounced beech-ress), played by Lako­ta-Hidat­sa come­di­an Tonia Jo Hall, reg­u­lar­ly employs a par­tic­u­lar­ly unique ver­sion of the accent for jokes and mono­logues aimed square­ly at Native view­ers, while oth­er indige­nous comics from the Unit­ed States and Cana­da have embraced Native Amer­i­can Eng­lish for years. Per­haps the best-known exam­ple of the rez accent comes from Thomas Builds-the-Fire, a char­ac­ter from the 1998 film Smoke Sig­nals. In the Wash­ing­ton Post's write-up of the movie, the review­er described Builds-the-Fire as a bit of a nerd, but ​"when the born sto­ry­teller squeezes his eyes shut and spins a tale in his ​'reser­va­tion accent' that makes him sound like an abo­rig­i­nal Emo Phillips, you know that his roots are plant­ed in ancient soil." Thomas Builds-the-Fire's accent is meant to be a lit­tle exag­ger­at­ed, but it makes Native view­ers instant­ly aware that he's part of the group.
Where the accent comes from is still a mys­tery. To many indige­nous peo­ple who speak Eng­lish as a sec­ond lan­guage, the into­na­tion and pat­terns of her­itage lan­guages offer some clues to the accent's ori­gins; how­ev­er, it's only one clue. Anoth­er may lie in the board­ing or res­i­den­tial school experience.
"It's always one of the ques­tions that gets asked," says Nacole Walk­er, anoth­er of the study's authors and mem­ber of the Stand­ing Rock Sioux tribe. ​"We talked about the Relo­ca­tion Act and the amount of inter­trib­al mix­ing that's been hap­pen­ing since the board­ing school days. Those were the first times when there was a large amount of Native Amer­i­can stu­dents com­ing togeth­er from dif­fer­ent parts of the country."
In the 19th and 20th cen­turies, tens of thou­sands of Native chil­dren in the Unit­ed States and Cana­da were tak­en from their fam­i­lies and mixed togeth­er in board­ing schools to be assim­i­lat­ed into white cul­ture. In the fed­er­al government's attempt to erad­i­cate indige­nous lan­guages, chil­dren were forced to learn English.
Researchers hypoth­e­size that the expe­ri­ence may have giv­en rise to a ​"stan­dard­ized" rez accent among ESL learn­ers, which was lat­er car­ried home to trib­al com­mu­ni­ties. In the mid-1900s, many Native peo­ple moved from their reser­va­tions to cities — some by force, oth­ers by neces­si­ty — where new, inter­trib­al com­mu­ni­ties sprung up, per­haps fur­ther rein­forc­ing the accent.
The Unit­ed Nations esti­mates that of the near­ly 200 indige­nous lan­guages still spo­ken in North Amer­i­ca, less than 40 per­cent are used by young adults or chil­dren. Researchers point out that Native iden­ti­ty is being shaped not only by the loss — and revi­tal­iza­tion — of her­itage lan­guages, but also by the repur­pos­ing and remix­ing of English.
"There are peo­ple who don't have any of the Native accent. Then there's some­one who kind of speaks in dif­fer­ent envi­ron­ments with the Native accent — they're some­one who code switch­es," says New­mark. ​"Then there are some who push that rez accent to reaf­firm their iden­ti­ty or to let oth­ers know that they're Native. I would hope that they wouldn't try and force it, but I think some peo­ple do."
The accent isn't with­out its bag­gage, though.
"The minute you have any indi­vid­ual or group or sub­group of a pop­u­la­tion speak­ing a lit­tle bit dif­fer­ent­ly than what is the per­ceived stan­dard, then you have all kinds of neg­a­tive, adverse eval­u­a­tions of those peo­ple or those groups," says Sali Taglia­monte, a lin­guis­tics pro­fes­sor at the Uni­ver­si­ty of Toron­to. ​"It doesn't mat­ter where we go: In Eng­land, the south­ern accents are good and the north­ern accents are bad. In the Unit­ed States, the south­ern accents are bad and the north­ern accents are good, and this type of thing goes on all the time."
The study's authors con­duct­ed their research while attend­ing Dart­mouth Col­lege, inter­view­ing and record­ing 75 Native peo­ple on the Stand­ing Rock Sioux Reser­va­tion, in Canada's North­west Ter­ri­to­ries, and at Dartmouth.
One of the study's par­tic­i­pants, a Lum­bee trib­al mem­ber, recalled con­scious­ly try­ing to lose his accent as a child because he thought it made him sound dumb, while a Nava­jo cit­i­zen who par­tic­i­pat­ed in the research report­ed work­ing, for the same rea­son, to mim­ic a ​"stan­dard" form of Eng­lish while in class. Anoth­er inter­vie­wee report­ed being forced to take ESL class­es in pri­ma­ry school even though Eng­lish was their first language."
"You have to think about the psy­chol­o­gy that goes into that is pret­ty pro­found," says New­mark. ​"Not many oth­er com­mu­ni­ties have to go through that where they say, OK, if I speak this way, will I be inter­pret­ed as a dumb person?"
Many of the peo­ple who agreed to par­tic­i­pate in the study report­ed switch­ing back and forth between stan­dard and Native Amer­i­can Eng­lish depend­ing on the set­ting and the com­pa­ny they kept. In casu­al set­tings with oth­er Native peo­ple, some par­tic­i­pants said that the ​"rez comes out." How­ev­er, some speak­ers said they noticed that their speech pat­terns shift­ed to a more stan­dard form of Eng­lish in a class set­ting. Still, oth­ers not­ed a com­plete change in how they spoke at home in their trib­al com­mu­ni­ties ver­sus when they returned to college.
"Peo­ple assume that we're unin­tel­li­gent because we don't speak per­fect, stan­dard Eng­lish," says Walk­er. ​"Non-Natives need to under­stand that it has noth­ing to do with our intelligence."
The essen­tial les­son of New­mark and Walker's research: When non-Natives under­stand and rec­og­nize that the rez accent exists, then indige­nous peo­ple may have a bet­ter shot at advo­cat­ing for their needs. But New­mark and Walk­er say more inves­ti­ga­tion is need­ed. Although decades of research and aware­ness have informed the under­stand­ing of African Amer­i­can ver­nac­u­lar Eng­lish, Chi­cano Eng­lish, and oth­er dialects, this study on Native Amer­i­can Eng­lish is believed to be the only one of its kind.
"Our research is real­ly say­ing that the way Native peo­ple speak is com­plete­ly fine and that it's log­i­cal and order­ly," says New­mark. ​"When we under­stand that the way we speak is per­fect­ly fine, then it's much eas­i­er to be heard."
(​"How ​'Rez Accents' Strength­en Native Iden­ti­ty" was orig­i­nal­ly pub­lished in YES! Mag­a­zine and is repost­ed on Rur­al Amer­i­ca In These Times in accor­dance with their shar­ing pol­i­cy.)
[If you like what you've read, help us spread the word. ​

"

Like" Rur­al Amer­i­ca In These Times on Face­book. Click on the ​

"

Like Page" but­ton below the bear on the upper right of your screen. Also, fol­low RAITT on Twit­ter @RuralAmericaITT]
Tris­tan Ahtone
wrote this arti­cle for YES! Mag­a­zine. Tris­tan is a jour­nal­ist and mem­ber of the Kiowa Tribe of Okla­homa. His work has appeared on and in The New­shour with Jim Lehrer, Nation­al Native News, Front­line, Wyoming Pub­lic Radio, Vice, the Fron­teras Desk, NPR, and Al Jazeera America.