Target Workers in Rural Virginia Just Launched a Wildcat Strike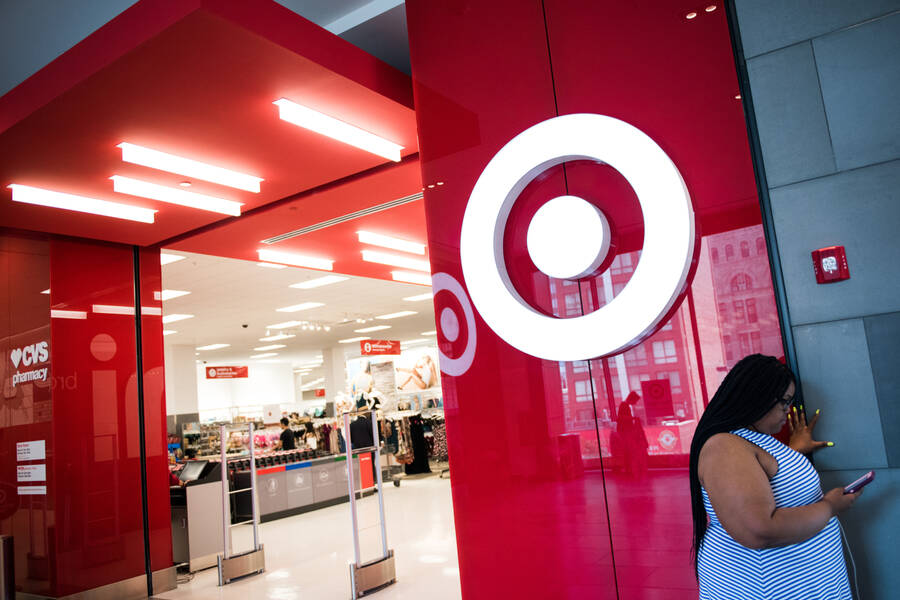 A Tar­get store in rur­al Vir­ginia was hit with a wild­cat strike last week, and the non-union work­ers may have already won their key demand — the removal of a man­ag­er charged with abu­sive treat­ment of workers.
A small frac­tion of the work­ers at the Chris­tian­burg, Va., store walked out on August 23. But accord­ing to Tar­get work­er and strike orga­niz­er Adam Ryan, the low num­bers belied the strong sup­port among employ­ees for the action against the man­ag­er. Work­ers feared retal­i­a­tion or out­right dis­missal for tak­ing any overt action, Ryan told In These Times, but many also back up the charges of sex­u­al harass­ment and racial dis­crim­i­na­tion direct­ed pri­mar­i­ly against the Lati­no employees.
Accord­ing to Ryan, the strike was called off on August 28, when work­ers were sat­is­fied that a seri­ous inves­ti­ga­tion of the man­ag­er by Tar­get cor­po­rate offi­cials was underway.
In a state­ment, the recent­ly formed group New Riv­er Work­ers Pow­er charged that the man­ag­er ​"has abused Tar­get work­ers for years, high­light­ed in work­er tes­ti­monies which include mul­ti­ple instances of inap­pro­pri­ate touch­ing, sug­ges­tive com­ments, racist remarks, mis­gen­der­ing trans­gen­der employ­ees and phys­i­cal abuse."
"Tar­get has failed to address these com­plaints," the state­ment con­tin­ued, ​"and so work­ers are forced to strike."
Strike sup­port­ers are now sat­is­fied that Target's cor­po­rate man­agers final­ly seem to be tak­ing the work­ers' com­plaints seri­ous­ly, Ryan con­tin­ued. Two days after the launch of the strike, the man­ag­er dis­ap­peared from the shop floor, and employ­ees were told he was ​"on leave" pend­ing an inves­ti­ga­tion, says Ryan. Two indi­vid­u­als rep­re­sent­ing them­selves as ​"inves­ti­ga­tors" from Tar­get cor­po­rate head­quar­ters then began inter­view­ing work­ers and gath­er­ing data, he reports. The inves­ti­ga­tors even solicit­ed tes­ti­monies from New Riv­er Work­ers Pow­er, he said.
New Riv­er Work­ers Pow­er is demand­ing that the man­ag­er be per­ma­nent­ly ter­mi­nat­ed, with no chance for him to be rehired at the Chris­tian­burg loca­tion, or any­where else in the Tar­get cor­po­rate chain. Ryan stress­es, ​"A tem­po­rary sus­pen­sion and cov­er up is not acceptable."
A sec­ond demand is ​"recog­ni­tion of their inde­pen­dent work­ers com­mit­tee to medi­ate between Tar­get work­ers and management."
The Tar­get work­ers behind this cam­paign have won sup­port in the local com­mu­ni­ty, par­tic­u­lar­ly from the col­lege stu­dents at near­by Vir­ginia Tech, where a con­sumer boy­cott was launched. Ryan and oth­er orga­niz­ers agi­tat­ed for the wild­cat strike on the uni­ver­si­ty cam­pus and were get­ting good results, he said. A ral­ly was held in front of the school's Bur­russ Hall on August 27 encour­ag­ing all stu­dents to boy­cott Target's ​"Col­lege Night" sales promotion.
With a stu­dent pop­u­la­tion of around 30,000, Vir­ginia Tech is a crit­i­cal pool of cus­tomers for Tar­get. Accord­ing to Ryan, Target's annu­al Col­lege Night pro­mo­tion is part of one of the biggest sales events of the year for the store, rival­ing even the famed Black Fri­day event that tra­di­tion­al­ly kicks off the hol­i­day sales sea­son. Tar­get has been offer­ing a free shut­tle bus ser­vice from the cam­pus to the store on Col­lege Night in recent years, he said, but was forced to can­cel the bus­es this year by the protest.
Expres­sions of sup­port have also come from rep­re­sen­ta­tives of Unit­ed Food and Com­mer­cial Work­ers union, the Unit­ed Auto Work­ers and the Com­mu­ni­ca­tions Work­er of Amer­i­ca, as well as from local groups. That sup­port came after the strike was launched, Ryan said, and none of the orga­ni­za­tions were involved in the orig­i­nal for­ma­tion of New Riv­er Work­ers Pow­er. ​"It's a com­plete­ly inde­pen­dent, grass­roots effort," he said.
Target's cor­po­rate press rela­tions office declined to respond to ques­tions from In These Times. How­ev­er, spokesper­son Jen­na Reck emailed a pre­pared statement:
At Tar­get, we want all of our guests and team mem­bers to feel wel­comed, respect­ed and val­ued. We offer HR teams at every store as a resource for our team, as well as an anony­mous hot­line to report inci­dents. We take alle­ga­tions like this incred­i­bly seri­ous­ly and are look­ing into them now.
The wild­cat strike is not the end of work­er orga­niz­ing at the Chris­tian­burg store, Ryan con­clud­ed. Wages and work­ing con­di­tions must be addressed, he said, and New Riv­er Work­ers Pow­er intends to con­front these issues in due course.
Bruce Vail
is a Bal­ti­more-based free­lance writer with decades of expe­ri­ence cov­er­ing labor and busi­ness sto­ries for news­pa­pers, mag­a­zines and new media. He was a reporter for Bloomberg BNA's Dai­ly Labor Report, cov­er­ing col­lec­tive bar­gain­ing issues in a wide range of indus­tries, and a mar­itime indus­try reporter and edi­tor for the Jour­nal of Com­merce, serv­ing both in the newspaper's New York City head­quar­ters and in the Wash­ing­ton, D.C. bureau.