The biggest remain­ing pro­gres­sive bat­tle over health care reform hasn't yet been fought: the con­flict between the House and Sen­ate ver­sions on how to pay for reform. Yet in the eyes of most edi­to­r­i­al pages and pol­i­cy wonks, tax­ing work­ing fam­i­lies' ben­e­fits some­how makes more sense than tax­ing the rich.
Has this become the ​"voodoo eco­nom­ics" of so-called prag­mat­ic mod­er­ates and Admin­is­tra­tion econ­o­mists? Like sup­ply side eco­nom­ics, this could be a chimeri­cal tax pol­i­cy that, they believe, will mag­i­cal­ly rein in costs and pay for all health care reform with­out sig­nif­i­cant­ly cut­ting back on vital ser­vices for work­ing fam­i­lies or rais­ing their out-of-pock­et costs.
Some­how, to those who remem­ber it, it's all eeri­ly rem­i­nis­cent of ear­li­er wish­ful think­ing, a reverse ver­sion of the eco­nom­ic snake oil prof­fered by Arthur Laf­fer, who report­ed­ly drew on a nap­kin the Laf­fer curve that set the stage for the low­er tax­es for the rich and bal­loon­ing deficits of the Rea­gan years. His cock­tail nap­kin curve and rhetoric promised that low­er tax­es would spur pro­duc­tiv­i­ty and raise gov­ern­ment rev­enues – while high­er tax­es would deter eco­nom­ic growth and low­er revenues.
Unfor­tu­nate­ly, even as the Senate's excise tax on ben­e­fits entranced most of Washington's opin­ion lead­ers like a shiny new Christ­mas toy, the prospects for lib­er­al and union influ­ence in the final leg­is­la­tion that pass­es both hous­es faced a new poten­tial set­back Mon­day. That's because of reports that the House lead­er­ship was con­sid­er­ing skip­ping a for­mal con­fer­ence with the Sen­ate and work­ing out an infor­mal deal between lead­er­ship and staff of both houses.
Some Democ­rats spun this lat­est devel­op­ment as a pro­gres­sive alter­na­tive: ​"The rea­son­ing giv­en by Democ­rats is that going to con­fer­ence allows Repub­li­cans with mul­ti­ple oppor­tu­ni­ties to block or delay the bill's ulti­mate pas­sage," as the Sun­light Foun­da­tion sum­ma­rized this development.
But a strong lib­er­al cham­pi­on of health reform, Rep. Raul Gri­jal­va (D‑AZ), co-chair of the Pro­gres­sive Cau­cus, told me he found this no-con­fer­ence prospect worrisome.
"The idea of no for­mal con­fer­ence is dis­ap­point­ing. A for­mal con­fer­ence at least allows a vari­ety of con­stituen­cies to give input and pro­vide pres­sure on what's decid­ed. The Sen­ate is in the driver's seat, and our con­cern is that we're basi­cal­ly allow­ing the Sen­ate bill to be dic­tat­ed to us dur­ing nego­ti­a­tions," he said.
He added that the cur­rent Sen­ate bill miss­es key ele­ments he and oth­er pro­gres­sives strong­ly sup­port, includ­ing not just the fad­ed pub­lic option but remov­ing the anti-trust exemp­tion, tough reg­u­la­tion of insur­ance com­pa­nies in the states, and tax­ing the rich, not ben­e­fits as the Sen­ate does. ​"If we're mere­ly repli­cat­ing the Sen­ate, that's going to be a near­ly impos­si­ble vote for me and oth­er pro­gres­sives," he declared.
And with­out at least 20 votes from his 75 or so cau­cus mem­bers, ​"the party's over," he observed.
In fact, about 200 mem­bers of the House have already signed a let­ter cir­cu­lat­ed by Rep. Joe Court­ney (D‑MA) urg­ing rejec­tion of the Sen­ate ben­e­fit-tax­ing pro­vi­sion, but it's not at all clear how many of them would vote against a final bill over this issue – or what the labor movement's final stance will be on the legislation.
Just as Rep. Gri­jal­va is chal­leng­ing the emerg­ing mod­er­ate con­sen­sus among Wash­ing­ton insid­ers in favor of the Sen­ate financ­ing method, Bob Her­bert, the lib­er­al colum­nist for The New York Times, is one of the few high-pro­file colum­nists who has come out against the pro­posed tax in a scathing col­umn called ​"A Less Than Hon­est Pol­i­cy." Her­bert zeroed in on the most glar­ing myths guid­ing those who sup­port the tax (which is levied on employ­ers but passed along in var­i­ous puni­tive ways to work­ers). As Her­bert observed, ​"With­in three years of its imple­men­ta­tion, accord­ing to the Con­gres­sion­al Bud­get Office, the tax would apply to near­ly 20 per­cent of all work­ers with employ­er-pro­vid­ed health cov­er­age in the coun­try, affect­ing some 31 mil­lion peo­ple." So much for just tax­ing rich exec­u­tives and the myth­i­cal over­paid union workers.
But Her­bert points out how even its pro­po­nents don't real­ly expect the $150 bil­lion they hope to raise to come from the tax itself, since most busi­ness­es won't actu­al­ly pay the 40% – and will opt for cheap­er, more lim­it­ed plans that will deny employ­ees some crit­i­cal health ser­vices, includ­ing den­tal, vision and men­tal health care and like­ly raise out-of-pock­et costs as well.
Her­bert asks:
How will it raise $

150

bil­lion in a decade? Great ques­tion.

We all remem­ber learn­ing in school about the sus­pen­sion of dis­be­lief. This part of the Senate's health ben­e­fits tax­a­tion scheme requires a mon­u­men­tal sus­pen­sion of dis­be­lief. Accord­ing to the Joint Com­mit­tee on Tax­a­tion, less than 18 per­cent of the rev­enue will come from the tax itself. The rest of the $150 bil­lion, more than 82 per­cent of it, will come from the income tax­es paid by work­ers who have been giv­en pay rais­es by employ­ers who will have vol­un­tar­i­ly hand­ed over the mon­ey they saved by offer­ing their employ­ees less valu­able health insur­ance plans.

Can you believe it?

I asked Richard Trum­ka, pres­i­dent of the A.F.L.-C.I.O., about this. (Labor unions are out­raged at the very thought of a health ben­e­fits tax.) I had to wait for him to stop laugh­ing to get his answer. ​"If you believe that," he said, ​"I have some ocean­front prop­er­ty in south­west­ern Penn­syl­va­nia that I will sell you at a great price."
The House bill tax­es only the rich­est fam­i­lies – those earn­ing $1 mil­lion or more – while the Sen­ate ver­sion impos­es a 40% excise tax on high-cost health care plans worth more than $8500 for an indi­vid­ual and $23,000 per year for fam­i­lies, with slight­ly high­er amounts untaxed for those in high-risk occu­pa­tions or over 55. But even though the Sen­ate bill only indi­rect­ly pass­es along the costs to work­ers, it's still clear to inde­pen­dent research firms like Mer­cer and gov­ern­ment ana­lysts, includ­ing the CBO and the Cen­ter for Medicare and Med­ic­aid Ser­vices (CMS), that it would hit work­ers hard. As the CMS, no hot bed of union rad­i­cal­ism, said, ​"in reac­tion to the tax, many employ­ers would reduce the scope of their health benefits."
Indeed, as the Wat­son Wyatt actu­ar­i­al firm con­clud­ed, the impact of the ben­e­fits tax would fall dis­pro­por­tion­ate­ly on peo­ple who already face high out-of-pock­et costs, includ­ing peo­ple who live in high cost areas, women, old­er peo­ple, and peo­ple suf­fer­ing from chron­ic dis­eases. ​"Tax­ing groups in high cost areas and with high cost mem­bers could make health care unaf­ford­able for many fam­i­lies that cur­rent­ly have employ­er cov­er­age," the Wyatt report said.
Yet some­how this tax on work­ing fam­i­lies would ​"bend the curve" on health care costs. But accord­ing to a recent report by the respect­ed Com­mon­wealth Fund, ​"there is lit­tle empir­i­cal evi­dence that such a tax would have a sub­stan­tial effect on health care spending."
So what's so strik­ing in the dis­pute over this pro­vi­sion among pro­gres­sives and oth­er reform­ers, includ­ing on the blo­gos­phere, is how unteth­ered pre­dic­tions for the mea­sure by some of its sup­port­ers are to the exist­ing evi­dence. As R.J. Eskow of the Cam­paign for America's Future, a health care expert and pro­lif­ic blog­ger, points out in his crit­i­cism of oth­er com­men­ta­tors, includ­ing the influ­en­tial Ezra Klein of The Wash­ing­ton Post, back­ing the Sen­ate tax:
My key take-away is this: The argu­ment in favor of the tax is based on the­o­ry that's derived from long-term trends. The argu­ment against it is based on con­crete actu­ar­i­al and eco­nom­ic stud­ies, using actu­al ben­e­fit plan data and the stat­ed inten­tions of real employ­ers. To me that's a slam-dunk. Oth­ers dis­agree. That's why we should con­tin­ue to have an open dialogue.
Yet it was up to Health Care For Amer­i­ca Now, the coali­tion of lead­ing local and nation­al pro­gres­sive groups and unions, to try the tricky polit­i­cal task of mak­ing this financ­ing reform part of the final effort of get­ting an improved bill over the fin­ish line – with­out killing it. Their basic mes­sage: ​"Let's Fin­ish Reform Right."
Afford­abil­i­ty is a key part of their final push, as they and labor groups focus for now large­ly on urg­ing key House mem­bers to keep to their vows to sup­port afford­abil­i­ty and fair tax­a­tion while oppos­ing the tax on Sen­ate ben­e­fits. As HCAN summed up the impor­tance of this tax­a­tion issue :
Health care must be fair­ly financed

The Sen­ate bill pays for reform by tax­ing mid­dle class health benefits.

The Sen­ate ben­e­fits tax is not a ​"Cadil­lac" tax. It would adverse­ly impact tens of mil­lions of mid­dle-class fam­i­lies and one-third of all insur­ance plans, result­ing in ben­e­fit cuts, increased pre­mi­ums and out-of-pock­et costs, and low­er wages.

There is anoth­er way. In the House, they pay for reform with a sur­tax on the rich­est fam­i­lies in the coun­try. In this way, those that can most afford it in soci­ety pay their fair share for reform.
It's their hope that the empha­sis on fair tax­a­tion and financ­ing will strike a chord as part of the final stages of mes­sag­ing and advertising:
.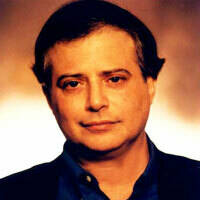 Art Levine
, a con­tribut­ing edi­tor of
The Wash­ing­ton Month­ly
, has writ­ten for
Moth­er Jones
,
The Amer­i­can Prospect
,
The New Repub­lic, The Atlantic
, Slate​.com, Salon​.com and numer­ous oth­er publications.