Tea Party Coup D'état
Progressives are too quick to believe that the Tea Party hurts Republicans.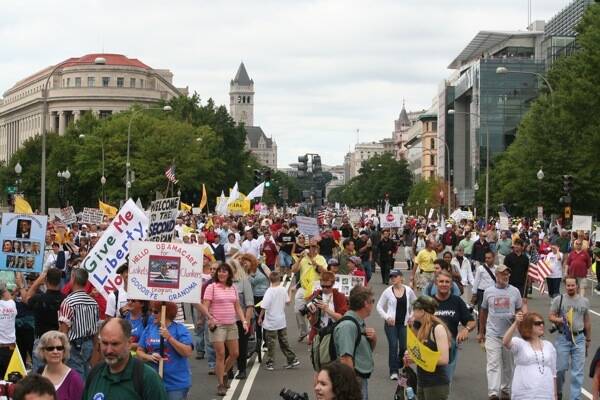 On Feb­ru­ary 18, Richard Viguerie, the god­fa­ther of the New Right, announced the cre­ation of the ​"Lib­er­ty Prize" — a $10,000 award for the Tea Parti­er with the best plan to wrest con­trol of the G.O.P from ​"estab­lish­ment big gov­ern­ment Repub­li­cans." Viguerie's web­site, Con​ser​v​a​tive​HQ​.com, explains: ​"Lim­it­ed gov­ern­ment, con­sti­tu­tion­al con­ser­v­a­tives … at the grass­roots lev­el have the ideas and prin­ci­ples, as well as the num­bers, polit­i­cal skills and tal­ent to run the GOP. What we have lacked is a coher­ent, well-thought-out blue­print for tak­ing over the Repub­li­can Party."
Liberal strategists fail to appreciate that the Tea Party's ideological discipline, nurtured by Republican incumbents' fear of being 'primaried,' has turned the Boehner House into a formidable and effective obstacle to Democratic initiatives.
Demo­c­ra­t­ic polit­i­cal oper­a­tives believe Tea Par­ty purges weak­en the G.O.P.'s elec­toral prospects. They point to the hard-right con­gres­sion­al can­di­dates who lost last November.
But these lib­er­al strate­gists fail to appre­ci­ate that the Tea Party's ide­o­log­i­cal dis­ci­pline, nur­tured by Repub­li­can incum­bents' fear of being ​"pri­maried," has turned the Boehn­er House into a for­mi­da­ble and effec­tive obsta­cle to Demo­c­ra­t­ic ini­tia­tives. Repub­li­can intran­si­gence may dis­af­fect some vot­ers, but it excites both the Tea Par­ty faith­ful and the wingnut donor class.
Still, the Koch broth­ers, Viguerie and the Tea Partiers under­stand that the coali­tion that elect­ed and then re-elect­ed Barack Oba­ma pres­i­dent pos­es a threat. Were this alliance — com­posed of a major­i­ty of women, young peo­ple, the poor, LGBT Amer­i­cans, Lati­nos, African Amer­i­cans, Jews and the high­ly edu­cat­ed — to get seri­ous about chal­leng­ing the GOP for con­trol of Con­gress, the Repub­li­can future would look bleak.
To pre­vent this, the Right is work­ing to make the act of vot­ing so ardu­ous that poten­tial Demo­c­ra­t­ic vot­ers will choose to stay home. Mean­while, the con­ser­v­a­tive media paints Con­gress as so dys­func­tion­al — and our elect­ed lead­ers so inef­fec­tive — that dis­il­lu­sioned cit­i­zens will decide to tune out. A Pub­lic Pol­i­cy Polling sur­vey in ear­ly Jan­u­ary found that 85 per­cent of Amer­i­cans have an ​"unfa­vor­able" opin­ion of Con­gress. Indeed, of those polled, 67 per­cent had a ​"high­er opin­ion" of head lice than of Congress.
Unfor­tu­nate­ly, Demo­c­ra­t­ic lead­ers in the White House and on the Hill play into the GOP's hands by ced­ing dis­cur­sive ground to the ene­my; Oba­ma and his lieu­tenants failed to fight for the health­care pub­lic option, and many pow­er­ful Democ­rats seem dis­turbing­ly amenable to regres­sive tin­ker­ing with Social Secu­ri­ty. The left wing of the Demo­c­ra­t­ic Par­ty often attrib­ut­es these stances to spine­less­ness — but it may be time to admit that many Demo­c­ra­t­ic big­wigs sim­ply aren't inclined to defend pro­gres­sive politics.
For proof that the Democ­rats have alien­at­ed a seg­ment of their base, look no fur­ther than an August 2012 poll by USA Today and Suf­folk Uni­ver­si­ty of cit­i­zens who said they were unlike­ly to vote on Elec­tion Day. That sur­vey found that those who were reg­is­tered to vote — but were not plan­ning to — would have sup­port­ed Oba­ma over Mitt Rom­ney by two to one, if pressed. Yet 59 per­cent of all those who said they were plan­ning to stay at home explained that they didn't ​"pay much atten­tion to pol­i­tics" because ​"it's a bunch of emp­ty promises."
The one bright spot: The Con­gres­sion­al Pro­gres­sive Cau­cus, as Cole Stan­gler reports in this issue's cov­er sto­ry, is com­mit­ted to bring­ing a pro­gres­sive grass­roots vision to the mainstream.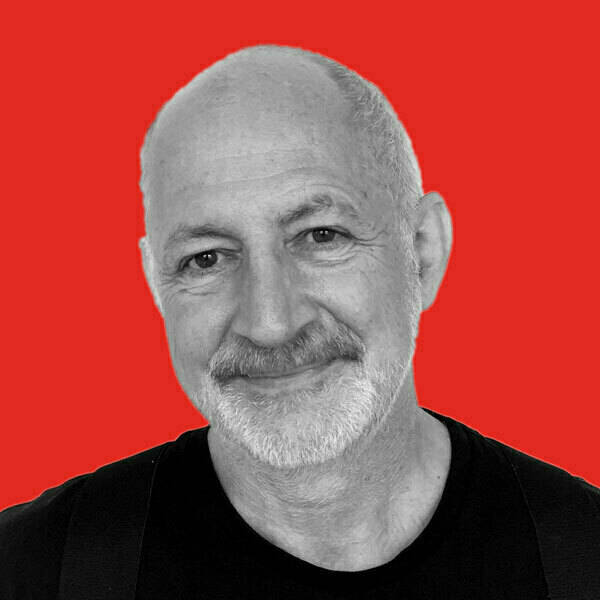 Joel Blei­fuss, a for­mer direc­tor of the Peace Stud­ies Pro­gram at the Uni­ver­si­ty of Mis­souri-Colum­bia, is the edi­tor & pub­lish­er of In These Times, where he has worked since Octo­ber 1986.