Education Privatizers Have Gone Global. So Must We If We Want to Stop Them.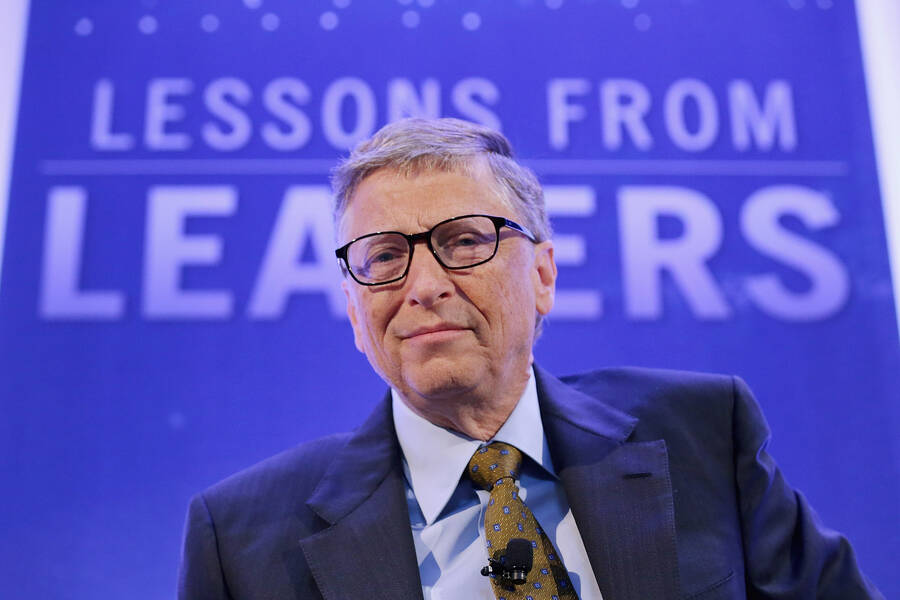 In Feb­ru­ary 2018, West Vir­ginia teach­ers launched a strike that reawak­ened a move­ment. Tens of thou­sands of teach­ers from around the coun­try have tak­en part in what is now the largest strike wave in decades, demand­ing bet­ter pub­lic edu­ca­tion in the face of years of austerity.
On Feb­ru­ary 11, 2019, as the U.S. wave con­tin­ued, teach­ers union lead­ers from across Africa gath­ered in Addis Aba­ba for a meet­ing of African Union heads of state with their own demands: to halt the continent's moves toward pri­va­tized edu­ca­tion and pro­vide ​"inclu­sive and equi­table qual­i­ty free pub­lic edu­ca­tion for all."
Though an ocean apart, West Vir­ginia and Addis Aba­ba are two fronts in the same war. The fight for pub­lic edu­ca­tion reminds us that work­ing-class strug­gles around the world are linked — and that inter­na­tion­al sol­i­dar­i­ty is the key to victory.
In many U.S. dis­tricts, school fund­ing still hasn't recov­ered from cuts made dur­ing the Great Reces­sion. Teach­ers are under­paid, class­rooms are over­crowd­ed and text­books are out of date. Rather than increase fund­ing, con­ser­v­a­tive pub­lic fig­ures like Bet­sy DeVos, Trump's Sec­re­tary of Edu­ca­tion, have turned to pri­vate and char­ter schools that deep­en inequal­i­ty and fur­ther drain resources from the pub­lic system.
At the same time, for­eign-owned, for-prof­it schools like Bridge Inter­na­tion­al Acad­e­mies and GEMS Edu­ca­tion have swept Africa. There is no doubt that the sta­tus quo of pub­lic edu­ca­tion in much of the region is dire: Edu­ca­tion sys­tems are large­ly under­fund­ed, illit­er­a­cy remains high and a large gen­der gaps pre­vail. But an unac­count­able, prof­it-dri­ven sys­tem fund­ed large­ly by Amer­i­can and Euro­pean investors is not the solu­tion. Pri­vate schools crowd out the pub­lic sec­tor, base edu­ca­tion on abil­i­ty to pay, and exac­er­bate eco­nom­ic and social stratification.
Investors like Bridge's dig­i­tal Tay­lorist cur­ric­u­la, which are iden­ti­cal across all schools, planned down to the minute, and require spe­cial­ized tablets that track the fin­ger move­ments of their teach­ers. How­ev­er, there's lit­tle evi­dence that such lessons ade­quate­ly serve poor and work­ing-class stu­dents. School pri­va­ti­za­tion in Africa is part of the same neolib­er­al project that inspired teach­ers to walk out in West Virginia.
Mil­ton Fried­man — free mar­ket ide­o­logue, advi­sor to both Ronald Rea­gan and Mar­garet Thatch­er, and men­tor of the ​"Chica­go Boys" — is con­sid­ered the found­ing father of the school choice move­ment in the Unit­ed States. It was his brand of mar­ket fun­da­men­tal­ism that was then foist­ed on the Glob­al South in the 1980s, lead­ing to Africa's ​"lost decade" of growth and the continent's cur­rent state of edu­ca­tion. Inter­na­tion­al Mon­e­tary Fund aus­ter­i­ty demands inevitably forced pub­lic fund­ing cuts while the World Bank pushed school fees and pri­va­ti­za­tion. The World Bank, along with inter­na­tion­al aid agen­cies like the Unit­ed Kingdom's Depart­ment for Inter­na­tion­al Devel­op­ment, con­tin­ue to pro­mote for-prof­it mod­els even today.
In some cas­es, pri­va­ti­za­tion efforts in the Unit­ed States and Africa are led by the very same bil­lion­aires and cor­po­ra­tions. Phil­an­thro­cap­i­tal­ist Bill Gates has giv­en rough­ly $10 mil­lion to a fund attempt­ing to push Oak­land to the ​"New Orleans" mod­el: full pri­va­ti­za­tion. It is no coin­ci­dence that Gates is also one of the top fun­ders behind Bridge. Pear­son, the con­tro­ver­sial edu­ca­tion giant of Com­mon Core fame, holds stakes in both Bridge and the com­pa­ra­ble Omega Schools in Ghana.
These are more than the­o­ret­i­cal ties. These are proof that we are in the same fight.
In 2016, Ugan­dan courts ruled that Bridge was not ade­quate­ly licensed to oper­ate and ordered the clo­sure of its 63 schools in the coun­try. Short­ly there­after, 10 Bridge schools were shut­tered in Kenya, thanks in part to sus­tained pres­sure from the Kenya Nation­al Union of Teach­ers. Ghana­ian teach­ers are now push­ing for the same.
Since the begin­ning of the strike wave in the Unit­ed States, teach­ers have won vast­ly improved con­tracts, includ­ing pay rais­es and increased school spend­ing, in West Vir­ginia, Okla­homa, Ari­zona, Col­orado, Los Ange­les and Oakland.
Each of these vic­to­ries is a blow against the glob­al edu­ca­tion pri­va­ti­za­tion move­ment. Each is a mate­r­i­al loss for fun­ders like Gates and Pear­son, and a polit­i­cal loss for DeVos and her sym­pa­thiz­ers at the World Bank. Each builds the pow­er of glob­al union fed­er­a­tions like Edu­ca­tion Inter­na­tion­al. And each fuels mobi­liza­tion for fur­ther victories.
A court rul­ing against Bridge Inter­na­tion­al in Kenya is a win against ​"school choice" in the Unit­ed States. A teach­ers' strike in West Vir­ginia is a suc­cess for pub­lic edu­ca­tion in Africa.
The U.S. labor move­ment must not retreat into eco­nom­ic nation­al­ism, win­ning mate­r­i­al gains for Amer­i­can work­ers while aban­don­ing those beyond its bor­ders. The work­ers of the world are a part of the same fight. To win the war, a revi­tal­ized Left must tran­scend bor­ders — build­ing glob­al sol­i­dar­i­ty not out of altru­ism, but from an under­stand­ing that the strug­gle of the work­ing class is glob­al.
Chris­t­ian Addai-Poku is Pres­i­dent of Edu­ca­tion Inter­na­tion­al (EI) Africa Region and for­mer Pres­i­dent of the Nation­al Asso­ci­a­tion of Grad­u­ate Teach­ers (NAGRAT) of Ghana. Michael Galant is a recent grad­u­ate of the Mas­ter of Pub­lic Pol­i­cy pro­gram at the Har­vard Kennedy School of Gov­ern­ment. He is inter­est­ed in build­ing glob­al sol­i­dar­i­ty for left alter­na­tives of glob­al­iza­tion and ​
"
devel­op­ment," and can be found on Twit­ter at @michael_galant