In Wisconsin, the Teamsters Faced a Revolt from Below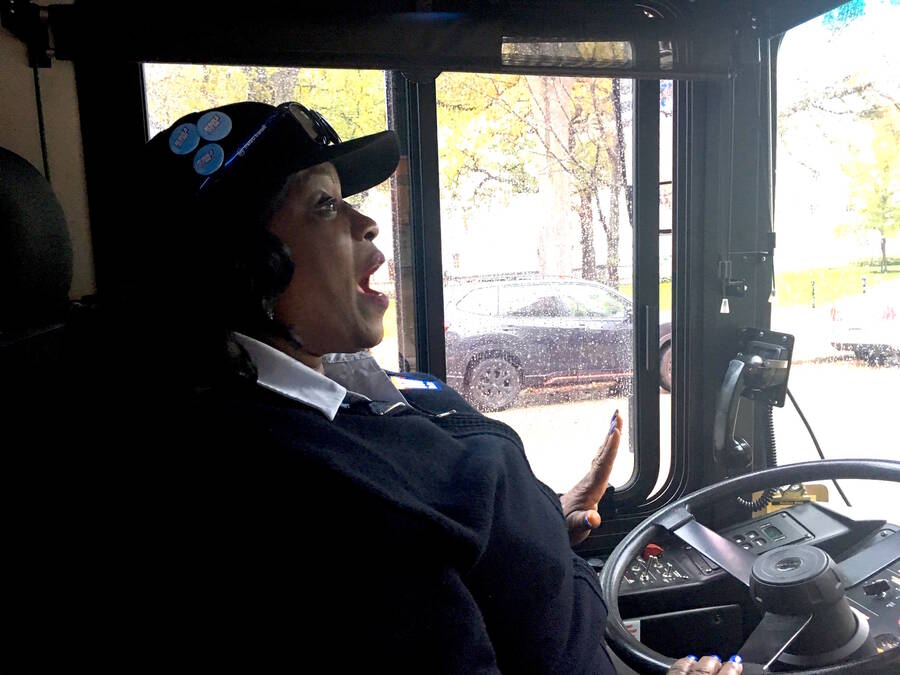 Every day, Nik­ki Samp­son dri­ves from her home in Portage to Madi­son, where she works as a dis­patch­er for the city's bus ser­vice. To get there, she dri­ves along a 40-mile stretch of high­way, which cross­es the Wis­con­sin Riv­er twice and then slices south through farms and munic­i­pal­i­ties. That road lies at the heart of the region rep­re­sent­ed by Sampson's 4,256-strong union — Team­sters Local 695.
Samp­son has worked for Metro tran­sit for over 20 years, and says that as a younger employ­ee there, she count­ed on the union to fight for work­ers in con­tract nego­ti­a­tions and file griev­ances on their behalf when things went wrong. But over the last two decades, Samp­son says, the union has devel­oped a rep­u­ta­tion as weak­er, and unable — even unwill­ing — to push back against man­age­r­i­al wrongdoing.
"We on the floor are our own union rep­re­sen­ta­tion. We assist each oth­er with fil­ing a griev­ance," says Samp­son. ​"We go to fel­low cowork­ers and we get togeth­er and we look over our union con­tract." Samp­son says that she has reg­u­lar­ly looked into griev­ances on behalf of her cowork­ers — rather than stew­ards, the work­ers who rep­re­sent the union on the shop floor.
So Samp­son and her col­leagues ran a cam­paign to elect a new slate of offi­cials to head the Team­sters local. The slate, which called itself Rebuild 695 and was com­prised most­ly of Madi­son Metro Tran­sit employ­ees, came 96 votes short of unseat­ing the incum­bent lead­er­ship of the local on Fri­day, Octo­ber 25.
Giv­en that the slate had only a 100-day notice for the elec­tion, it is notable that it came this close to winning.
The reform push in the Wis­con­sin local has grown out of a broad­er push to reform Team­sters by elect­ing mem­bers to lead­er­ship local­ly and nation­al­ly. In the last two years, Team­sters mem­bers in Wash­ing­ton D.C.,Texas and, most recent­ly, North Car­oli­na, have suc­cess­ful­ly installed reform­ers in office at their locals.
The recent reform cam­paign by mem­bers of Team­sters Local 71 in North Car­oli­na yield­ed an over­whelm­ing win for the reform slate, with 757 votes cast for reform can­di­dates and 286 for the incum­bent. Team­sters for a Demo­c­ra­t­ic Union (TDU), a coali­tion of Team­sters mem­bers that has fought cor­rup­tion in the union and won mem­bers the right to elect the union's lead­er­ship, hailed the North Car­oli­na reform effort a ​"grass­roots vic­to­ry" and wrote in a blog post about the elec­tion that lead­er­ship had ​"paid the price for being out-of-touch with the rank-and-file."
Formed in 1976, TDU has pushed for more equi­table pay struc­tures with­in the union and backed reform cam­paigns nation­al­ly. In 2016, TDU-backed Fred Zuck­er­man near­ly unseat­ed Team­sters pres­i­dent James P. Hof­fa, who has held office since 1999 and has faced cor­rup­tion investigations.
For reform-mind­ed union activists like those at Madison's Metro Tran­sit, TDU offers guid­ance for run­ning a local cam­paign. Accord­ing to Jake Puls, who ran for pres­i­dent of the Rebuild 695 slate, the reform­ers con­sult­ed TDU mate­ri­als in prepa­ra­tion for its campaign.
The Local 695 reform can­di­dates point­ed to declin­ing mem­ber­ship and increas­ing salaries for lead­er­ship of the local as evi­dence of a dis­con­nect between work­ers and their rep­re­sen­ta­tives: Mem­ber­ship fell by about 40% between 2000 and 2018, and the top three union offi­cials earned approx­i­mate­ly $130,000 as of last year. The reform cam­paign attrib­ut­es mem­ber attri­tion to dis­en­chant­ment with the union, while cur­rent lead­er­ship at 695 argues that the clo­sure of busi­ness­es explains most of the decline in mem­ber­ship since 2000. The union has lost 223 mem­bers to decer­ti­fi­ca­tion, which accounts for about 16% of mem­ber­ship loss since 2011.
Local 695 offi­cials defend their salaries, argu­ing that offi­cer salaries are on par with oth­er union lead­ers in the coun­try and that ​"it is a good pay­ing job, but so are oth­er jobs that require years of expe­ri­ence and no time off."
Mem­bers also iden­ti­fied aspects of the local's cur­rent bylaws as unde­mo­c­ra­t­ic. The bylaws include, for exam­ple, a rule that stew­ards ​"shall be select­ed and removed in such a man­ner as the local union exec­u­tive board or the prin­ci­pal exec­u­tive offi­cer may direct." This word­ing indi­cates that whether stew­ards are elect­ed or appoint­ed is up to the exec­u­tive board, which can over­ride the results of an elec­tion with its own appointee.
Samp­son, who has spo­ken about racism in her work­place since as ear­ly as 2014, says that she has found lit­tle sup­port from stew­ards at her local in chal­leng­ing dis­crim­i­na­to­ry hir­ing and dis­ci­pli­nary prac­tices by man­age­ment. And when she ran for the posi­tion of stew­ard, Samp­son says she was met with resis­tance from the union.
"I was vot­ed in as a union stew­ard, and they did not like that at all," said Samp­son. Two weeks after she took the posi­tion, Samp­son says, she was removed and replaced by a stew­ard that the union appointed.
The Rebuild plat­form promised to adjust salaries for union lead­er­ship and cam­paigned on a plat­form to expand com­mu­ni­ca­tion between union offi­cials and mem­ber­ship by "[build­ing] a web­site for our local, send[ing] emails & text mes­sages and start[ing] newslet­ters so that Team­ster mem­bers know what is hap­pen­ing in the local and know how to get involved."
Instead of union lead­er­ship reserv­ing the right to appoint shop stew­ards, the Rebuild slate said that it would work with mem­bers to insti­tute reg­u­lar elec­tions for the stew­ard posi­tion, argu­ing that elec­tions will ​"make sure union stew­ards are doing what the mem­bers want."
Samp­son said that she hoped the Rebuild can­di­dates would push hard against con­tract vio­la­tions by man­age­ment. "[Man­age­ment] under­stands that we have such a weak union at this point," says Samp­son. In 2014, Samp­son and three oth­er Metro Tran­sit work­ers went to local press to protest what they iden­ti­fied as racist hir­ing and pro­mo­tion­al prac­tices, which were pro­hib­it­ed by the union con­tract. Samp­son is emphat­ic that the union did not help and has not been friend­ly to her and her cowork­ers' com­plaints of racial discrimination.
"I want to go back to the union that I was intro­duced to 24 years ago. A strong, sol­id, unit­ed front," said Samp­son. ​"A union that rep­re­sents you and under­stands what a union is about, to fight for the rights of the file and the rep­re­sent­ed, not the man­age­ment." Once, she said, while dri­ving to work, she was greet­ed by honks of approval — a fel­low Team­ster, see­ing the Rebuild 695 stick­ers on her car, rolled town the win­dow to cheer her along.
Puls said that the cam­paign was pred­i­cat­ed on the goal of estab­lish­ing direct chan­nels of com­mu­ni­ca­tion between mem­bers and the local, and avenues for mem­bers to fight for bet­ter work conditions.
"The more you get peo­ple to feel like they mat­ter and that they have a voice, the more they stick togeth­er and the stronger the union becomes," says Puls.
The Rebuild slate and its sup­port­ers also say that union mem­bers at shops around the state per­ceive stew­ards as reluc­tant to file griev­ances and slow to meet with work­ers to talk about issues at work.
"We always went to our stew­ards. And our stew­ards would just blow it off. You have no idea how many times we were told by stew­ards, ​'Oh no, you shouldn't file a griev­ance, oh no, you can't file a griev­ance,'" says Samp­son. She says that while cam­paign­ing, the reform slate met with mem­bers at oth­er shops com­plained that stew­ards were ​"best friends with man­age­ment" and unwill­ing to help file a grievance.
Rep­re­sen­ta­tives of local 695 respond­ed to the alle­ga­tion that mem­bers around the state did not have knowl­edge of union oper­a­tions and per­son­nel such as busi­ness agents (who are the pri­ma­ry point of con­tact between shops and the local head­quar­ters), call­ing the claim ​"just sil­ly." Union lead­ers also dis­missed claims that they had not main­tained com­mu­ni­ca­tion with mem­bers in a cam­paign blog post: ​"Mem­bers can attend our Gen­er­al Meet­ings that are held on the third Tues­day of every month…Be active in the Union, run for steward!"
Still, Son­cerethia (Son­ci) Stone, who cur­rent­ly works as a bus dri­ver for Metro Tran­sit and ran for vice pres­i­dent of 695, empha­sized the need for trans­paren­cy between the lead­er­ship and its mem­bers dur­ing con­tract nego­ti­a­tions in her local.
"The city of Madi­son is get­ting a whole lot off our backs. And noth­ing is returned. In some cas­es our work con­di­tions are absolute­ly hor­ri­ble, and they look at us like, ​'Oh yeah, be glad you got a job,'" says Stone, cit­ing 16-hour work­days and long peri­ods with­out a bath­room break.
"Our plan going for­ward first off is to be total­ly trans­par­ent about what's going on, about what man­age­ment is try­ing to do, what we can try to fix and how we can fix it, whether or not man­age­ment is work­ing with us or against us," Stone con­tin­ues. ​"The employ­ees need to know every detail of what's going on, espe­cial­ly as far as con­tract nego­ti­a­tion goes."
Work­ers at Madison's Metro Tran­sit account for approx­i­mate­ly 11% of the labor force in Team­sters 695, which rep­re­sents union mem­bers in trans­porta­tion, con­struc­tion and oth­er occu­pa­tions across South­west Wis­con­sin. To reach work­ers across the Wis­con­sin local, can­di­dates on the Rebuild 695 slate trav­eled across the state, wait­ing near shops to inter­cept work­ers before and after shifts.
Can­di­dates cam­paign­ing for the Rebuild slate were joined by fel­low union mem­bers at Metro tran­sit in Madi­son — some of whom say that they put in up to 20 hours a week off-the-clock on the campaign.
Cody Han­na, a mechan­ic at Metro tran­sit, says that his famil­iar­i­ty with pres­i­dent-hope­ful Puls, plus a sense of dis­il­lu­sion­ment with cur­rent union lead­er­ship, pushed him to not only sup­port but active­ly cam­paign on behalf of the Rebuild team. Han­na says that he trav­eled to Janesville — about an hour dri­ve from Madi­son — to speak with Team­sters mem­bers at shops there.
"You get a lot of peo­ple who are say­ing our con­tracts are so weak and our nego­ti­a­tion teams just kin­da go with it and they don't fight it," Han­na says.
The elec­tion on Octo­ber 25 was the first chal­lenge the cur­rent lead­er­ship of local 695 has faced since 1998. Most top offi­cials at the local have served for over 15 years; the incum­bent offi­cials — call­ing them­selves the Wayne Schultz slate, in a nod to the cur­rent sec­re­tary trea­sur­er — have run a cam­paign whose focal point was the rel­a­tive expe­ri­ence of each set of candidates.
A fly­er cir­cu­lat­ed by the incum­bent cam­paign states, ​"It takes years of knowl­edge and train­ing to keep the local run­ning smooth­ly, and we know they don't have it."
Puls says the reform push in Wis­con­sin is far from over: ​"We have three years to plan for the next time … We're not done, we're not giv­ing up. And they know we're pay­ing atten­tion as mem­bers. Hope­ful­ly we've wok­en them up."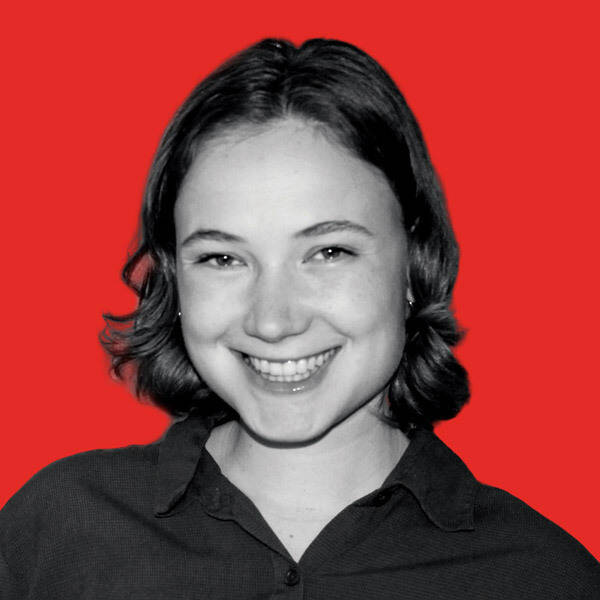 Alice Her­man is a 2020 – 2021 Leonard C. Good­man Insti­tute for
Inves­tiga­tive Report­ing Fel­low with In These Times.