Terrorist by Association
The Justice Department targets nonviolent solidarity activists.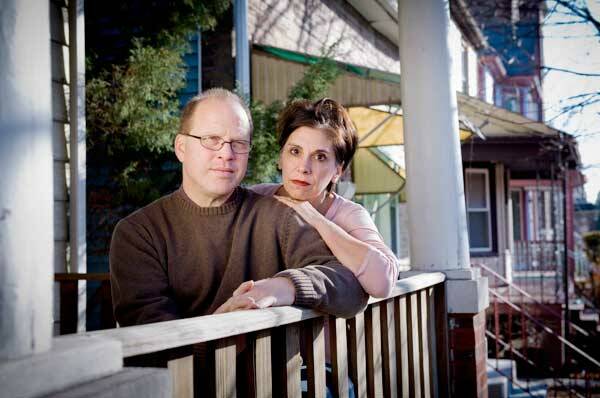 Sep­tem­ber 24 began like any oth­er Fri­day for Joe Ios­bak­er and Stephanie Wein­er. Then, at 7 a.m., FBI agents knocked on the door of the Chica­go couple's house in the city's North Side.
Armed with a search war­rant, more than 20 agents exam­ined the couple's home, pho­tograph­ing every room and comb­ing through note­books, fam­i­ly videos and books, even their children's draw­ings. Some items were con­nect­ed to their decades of anti-war and inter­na­tion­al sol­i­dar­i­ty activism, but oth­ers were not. ​"Fold­ers were opened, let­ters were pulled out of envelopes," says Wein­er, an adult edu­ca­tion pro­fes­sor at Wilbur Wright Col­lege. ​"They had rub­ber gloves and they went through every aspect of our home." (See video inter­view with Wein­er and Ios­bak­er below.)
Ten hours after their arrival, as tele­vi­sion news crews filmed and activist sup­port­ers stood on the side­walk, the agents drove away with near­ly 30 box­es of mate­r­i­al, includ­ing t‑shirts and a pho­to­graph of Mal­colm X. By that time, Ios­bak­er and Wein­er had been served sub­poe­nas to appear before a grand jury inves­ti­gat­ing ​"mate­r­i­al sup­port" for ​"for­eign ter­ror­ist orga­ni­za­tions." And they knew theirs wasn't the only home invad­ed that day. More than 70 FBI agents had raid­ed sev­en res­i­dences in Chica­go and Min­neapo­lis and ques­tioned activists in Michi­gan, Cal­i­for­nia and North Car­oli­na, serv­ing sub­poe­nas to 11 peo­ple. A few days lat­er, the Jus­tice Depart­ment sub­poe­naed mem­bers of the Min­neso­ta Anti-War Com­mit­tee (AWC), whose office was also raid­ed on Sep­tem­ber 24, rais­ing the num­ber to 14. (Editor's note: five addi­tion­al Chica­go-area activists were sub­poe­naed in ear­ly Decem­ber; see update below.)
The grand jury and FBI are look­ing for evi­dence that con­nects the 14 activists and their ​"poten­tial co-con­spir­a­tors" to two orga­ni­za­tions: the Rev­o­lu­tion­ary Armed Forces of Colom­bia (FARC) and the Pop­u­lar Front for the Lib­er­a­tion of Pales­tine (PFLP), which are both on the State Department's ​"For­eign Ter­ror­ist Orga­ni­za­tions" list. None of the 14 has been charged with a crime, and all deny pro­vid­ing ​"mate­r­i­al sup­port," includ­ing mon­ey, to any for­eign organization.
Cit­ing the Fifth Amend­ment, all 14 are refus­ing to tes­ti­fy before the grand jury, which they say is a secre­tive arm of a gov­ern­ment intent on silenc­ing crit­ics. (The U.S. Attorney's office con­duct­ing the inves­ti­ga­tion declined to com­ment. The search war­rant affi­davits jus­ti­fy­ing the FBI raids remain under seal.)
Most of those sub­poe­naed, includ­ing Wein­er and Ios­bak­er, have been active in the labor move­ment and/​or are mem­bers of the Free­dom Road Social­ist Orga­ni­za­tion (FRSO), a self-described ​"social­ist and Marx­ist-Lenin­ist orga­ni­za­tion" with about 100 mem­bers. But affil­i­a­tions vary: 71-year-old great-grand­moth­er Sarah Mar­tin belongs to the Min­neapo­lis-based group Women Against Mil­i­tary Mad­ness; Hatem Abu­dayyeh is exec­u­tive direc­tor of the Arab Amer­i­can Action Net­work, a Chica­go social ser­vices agency; oth­ers are con­nect­ed to Stu­dents for a Demo­c­ra­t­ic Soci­ety (SDS), the Pales­tine Sol­i­dar­i­ty Group-Chica­go and the Colom­bia Action Net­work, which has protest­ed U.S. mil­i­tary aid to Colom­bia and the assas­si­na­tions of union­ists there. The only con­nec­tion they all have in com­mon is that they all par­tic­i­pat­ed in an AWC-orga­nized ral­ly out­side the 2008 Repub­li­can Nation­al Con­ven­tion in St. Paul.
Except for Mick Kel­ly and Tom Burke, FRSO mem­bers who have inter­viewed PFLP lead­ers, and Jess Sundin, who met with FARC mem­bers 10 years ago dur­ing a vis­it to Colom­bia, none of those sub­poe­naed say they have com­mu­ni­cat­ed direct­ly with mem­bers of FARC or PFLP. But many of the activists are sym­pa­thet­ic to those orga­ni­za­tions' goals and some have trav­eled to Colom­bia and Pales­tine as part of sol­i­dar­i­ty delegations.
"Any­one who does inter­na­tion­al sol­i­dar­i­ty or anti-war work, any­one who goes against the grain of Amer­i­can pol­i­tics, is affect­ed by this," says Kel­ly, a Uni­ver­si­ty of Min­neso­ta cook and Team­ster. ​"It's extreme­ly impor­tant to push back against this repres­sion. It affects the move­ment as a whole."
The Supreme Court's ​
'

deeply chill­ing effect'

The phrase ​"mate­r­i­al sup­port for ter­ror­ism" brings to mind mon­ey and weapons, or oth­er goods and ser­vices that direct­ly sup­port a ter­ror­ist organization's vio­lent objec­tives or actions. But in June, the Supreme Court in Hold­er v. Human­i­tar­i­an Law Project upheld a much broad­er def­i­n­i­tion of mate­r­i­al sup­port – one that crim­i­nal­izes speech advo­cat­ing peace and human rights if it is ​"coor­di­nat­ed" with an offi­cial ter­ror­ist orga­ni­za­tion. It is this rul­ing that sets the stage for September's raids.

"For the first time, [the court] actu­al­ly says it's crim­i­nal to speak out, to asso­ciate," says Michael Deutsch, an attor­ney with the Chica­go-based People's Law Office and one of the Nation­al Lawyers Guild mem­bers work­ing with the activists. ​"The rul­ing crim­i­nal­izes First Amend­ment activ­i­ty. It's quite ominous."

Mate­r­i­al sup­port for ter­ror­ism was first crim­i­nal­ized by the Anti-Ter­ror­ism and Effec­tive Death Penal­ty Act of 1996. The 2001 PATRI­OT Act broad­ened the def­i­n­i­tion of ​"mate­r­i­al sup­port" to include ​"expert advice or assis­tance" and pro­vid­ed a max­i­mum sen­tence of 15 years. (The Amer­i­can Tal­iban fight­er John Walk­er Lindh was charged with, but not con­vict­ed of, pro­vid­ing mate­r­i­al sup­port to al Qae­da.) In 1998 the Human­i­tar­i­an Law Project went to fed­er­al court to chal­lenge the mate­r­i­al sup­port statute. The non­prof­it group want­ed to assist the Kur­dis­tan Work­ers' Par­ty (PKK) with con­flict res­o­lu­tion and human rights mon­i­tor­ing. It was lat­er joined in the law­suit by Tamil-Amer­i­can orga­ni­za­tions wish­ing to pro­vide med­ical assis­tance to vic­tims of the 2004 South Asian tsuna­mi, which would have required work­ing with the now-defeat­ed Tamil Tigers, which, like the PKK, is a State Depart­ment-list­ed ter­ror­ist group.

The Human­i­tar­i­an Law Project argued that the mate­r­i­al sup­port law vio­lat­ed the First Amendment's right to free speech. But a major­i­ty of the Supreme Court accept­ed the government's argu­ment – made by then-Solic­i­tor Gen­er­al and cur­rent Jus­tice Ele­na Kagan – that all non­vi­o­lent aid is prop­er­ly ille­gal because it ​"frees up oth­er resources with­in the orga­ni­za­tion that may be put to vio­lent ends" and ​"legit­i­mates" for­eign ter­ror­ist groups. Writ­ing for the major­i­ty, Chief Jus­tice John Roberts clar­i­fied that the law only crim­i­nal­izes speech ​"under the direc­tion of, or in coor­di­na­tion with for­eign groups," leav­ing ​"inde­pen­dent advo­ca­cy" on the right side of the law.

Jus­tices Stephen Brey­er, Ruth Bad­er Gins­burg and Sonia Sotomay­or strong­ly dis­agreed, writ­ing: ​"Not even the ​'seri­ous and dead­ly prob­lem' of inter­na­tion­al ter­ror­ism can require auto­mat­ic for­fei­ture of First Amend­ment rights."

Uni­ver­si­ty of Chica­go law pro­fes­sor Aziz Huq takes issue with the court's dis­tinc­tion between ​"inde­pen­dent" and ​"coor­di­nat­ed" speech – a crit­i­cal dis­tinc­tion if any of the 14 activists are charged with ​"mate­r­i­al sup­port" of FARC and PFLP. ​"There is some kind of speech that is not pos­si­ble to do inde­pen­dent­ly," Huq says. ​"There are speech inter­ests that are squelched here."

Deutsch agrees: ​"It cre­ates a chill­ing effect on peo­ple who are chal­leng­ing U.S. for­eign pol­i­cy. If you speak out for the rights of Pales­tini­ans or ques­tion the gov­ern­ment of Colom­bia, or are sup­port­ive of the Kurds' right to their home­land, you've invari­ably going to come into con­tact with these groups. You're going to be advo­cat­ing some of the things that they're promoting."

That's a point famil­iar to for­mer anti-apartheid activists, who orga­nized to end white suprema­cy in South Africa. The anti-apartheid move­ment took direc­tion from the African Nation­al Con­gress (ANC), which was called a ter­ror­ist orga­ni­za­tion by Pres­i­dent Rea­gan in 1986. If the mate­r­i­al sup­port statute had been in place in the 1970s, the thou­sands of peo­ple who led anti-apartheid protests across the Unit­ed States could have been con­sid­ered crim­i­nals. (The ANC and its leader, Nel­son Man­dela, were not removed from the U.S. list of for­eign ter­ror­ist orga­ni­za­tions until 2008, 15 years after Man­dela won the Nobel Peace Prize.)

"This is almost the 1950s com­ing back. It's over­reach­ing," says Jim Fen­ner­ty, anoth­er attor­ney assist­ing the sub­poe­naed activists. Sim­i­lar­ly, he adds, for­mer U.S. Pres­i­dent Jim­my Carter could be charged with ​"mate­r­i­al sup­port" for mon­i­tor­ing Lebanon's 2009 elec­tions, which involved coor­di­nat­ed activ­i­ty with Hezbol­lah, an offi­cial ter­ror­ist orga­ni­za­tion that was on the ballot.

In Feb­ru­ary, when the Supreme Court heard Hold­er v. Human­i­tar­i­an Law Project, David Cole, the Cen­ter for Con­sti­tu­tion­al Rights attor­ney sparred with Jus­tice Antonin Scalia:
Cole: The New York Times, the Wash­ing­ton Post, and the L.A.Times…published op-eds by Hamas spokespersons…thereby pro­vid­ing a ben­e­fit to Hamas. [Under this statute,] they're all criminals…President Carter–

Scalia: [Inter­rupt­ing]: Well, we – we can cross that bridge when we come to it.
'Anyone who does international solidarity or anti-war work, anyone who goes against the grain of American politics, is affected by this,' says activist Mick Kelly, whose home was raided by the FBI.
COIN­TEL­PRO redux?
While many in the legal world con­demn the mate­r­i­al sup­port law, the sub­poe­naed activists are focus­ing their anger on those respon­si­ble for the grand jury and the home raids – the Jus­tice Depart­ment and the FBI. The activists say the fer­vor of the cur­rent harass­ment is rem­i­nis­cent of the agency's COIN­TEL­PRO pro­gram of the 1950s and 1960s that tar­get­ed Mar­tin Luther King Jr., Mal­colm X and Black Pan­ther lead­ers, among many oth­ers. (The long-run­ning oper­a­tion, which offi­cial­ly end­ed in 1971, also tar­get­ed the entire ​"New Left" move­ment, includ­ing Stu­dents for a Demo­c­ra­t­ic Soci­ety, a chap­ter of which Wein­er advis­es at her college.)
"This is just anoth­er in a long line of cas­es of FBI and gov­ern­ment oppres­sion against peo­ple who think like we do and try to do social jus­tice work to make changes in this coun­try and oth­er places," says Pales­tin­ian sol­i­dar­i­ty activist Hatem Abu­dayyeh, whose five-year-old daugh­ter was home when the FBI raid­ed his Chica­go house. (Many of the sub­poe­nas demand­ed activists pro­duce any records of mon­ey giv­en to Abu­dayyeh, as well as PFLP and FARC.)
Two trends over the past few years are par­tic­u­lar­ly dis­turb­ing, accord­ing to Shahid But­tar, exec­u­tive direc­tor of the Bill of Rights Defense Com­mit­tee, which advo­cates local leg­is­la­tion pro­tect­ing civ­il lib­er­ties. First, the gov­ern­ment is crim­i­nal­iz­ing speech that was for­mer­ly con­sti­tu­tion­al­ly pro­tect­ed, and sec­ond, the FBI is regain­ing access to intru­sive inves­tiga­tive tac­tics. But­tar co-wrote a Novem­ber 19 let­ter to the Oba­ma admin­is­tra­tion and Con­gress signed by 45 advo­ca­cy orga­ni­za­tions, that not­ed ​"an ongo­ing trend of intru­sive gov­ern­ment sur­veil­lance of pro­gres­sive activists in the Unit­ed States."
The same week the FBI raid­ed activists' homes, the Jus­tice Department's Inspec­tor Gen­er­al released a report say­ing the agency had improp­er­ly spied on Amer­i­can activists involved in First Amend­ment-pro­tect­ed activ­i­ties in the years fol­low­ing 9⁄11. The report, which reviewed FBI inves­ti­ga­tions between 2002 and 2006 of advo­ca­cy groups includ­ing Green­peace and the Reli­gious Soci­ety of Friends (i.e. the Quak­ers), said the FBI had inap­pro­pri­ate­ly labeled non­vi­o­lent civ­il dis­obe­di­ence as ter­ror­ism, there­by improp­er­ly plac­ing activists on fed­er­al ter­ror­ist watch lists.
Wein­er says what angers her most about the FBI raid on her home is that the agents' moti­va­tions were cloaked in secre­cy; they didn't have to pro­vide any evi­dence of crim­i­nal activ­i­ty. ​"The trau­ma is due to the [FBI's] audac­i­ty – they took the broad­est approach – they didn't know what they were look­ing for."
But­tar says that FBI sur­veil­lance of activists with­out any impli­cat­ing evi­dence has ​"accel­er­at­ed" under the Oba­ma admin­is­tra­tion. In Decem­ber 2008, for­mer Attor­ney Gen­er­al Michael Mucasey issued more per­mis­sive guide­lines gov­ern­ing FBI inves­ti­ga­tions. Cur­rent Attor­ney Gen­er­al Eric Hold­er could amend those guide­lines but has not. ​"We had thought that these abus­es had end­ed after the [post-Water­gate] Church Com­mit­tee," But­tar says. ​"But the FBI's abus­es of the con­sti­tu­tion­al rights of activists have only expand­ed under Obama."
Bar­bara Rans­by, who along with Barack Oba­ma was an anti-apartheid activist while a stu­dent at Colum­bia Uni­ver­si­ty in the ear­ly 1980s, says that giv­en the long his­to­ry of abu­sive FBI sur­veil­lance of polit­i­cal activists, the recent raids aren't sur­pris­ing. But the fact that it hap­pened under the first black U.S. pres­i­dent mat­ters. ​"In some ways that gives it more cov­er," says Rans­by, now a his­to­ri­an at the Uni­ver­si­ty of Illi­nois-Chica­go, who spoke at a recent meet­ing of the Chica­go chap­ter of the Nation­al Alliance Against Racist and Polit­i­cal Repres­sion. ​"It makes peo­ple hes­i­tant to see it as an attack. As a com­mu­ni­ty of pro­gres­sives, at moments like this, we real­ly have to step up and embrace peo­ple who are under attack and defend them with­out question."
'

Unde­mo­c­ra­t­ic and biased' grand jury system

The activists direct­ly affect­ed have not hes­i­tat­ed to see the raids and sub­poe­nas as attacks. Just weeks after the raids, those sub­poe­naed and their allies formed the Com­mit­tee to Stop FBI Repres­sion, which is demand­ing an end to ​"the repres­sion of anti-war and inter­na­tion­al sol­i­dar­i­ty activists," the return of all mate­ri­als con­fis­cat­ed by the FBI (some have already been returned) and an end to the grand jury pro­ceed­ing, which began in August 2009.

"I don't think there's any­thing fair about a grand jury," says Tom Burke, a cen­tral orga­niz­er of the com­mit­tee who was sub­poe­naed in Grand Rapids, Mich., after the FBI fol­lowed him to a cof­fee shop. ​"There's no judge, you aren't allowed to have your lawyer with you. … It's a total­ly unde­mo­c­ra­t­ic and biased sys­tem, and it would be fool­ish to cooperate."

The grand jury sys­tem was import­ed from Eng­land by Amer­i­can colonists, who often used it to defend their rights and express griev­ances against the king's poli­cies. But the unique sub­poe­na pow­er of the mod­ern grand jury sys­tem, in use vir­tu­al­ly nowhere else, has long since mor­phed into some­thing dif­fer­ent, accord­ing to attor­ney Deutsch. Since the Nixon era, he says, the Jus­tice Depart­ment has used grand juries against polit­i­cal activists, ​"forc­ing them to tes­ti­fy [through com­pul­so­ry immu­ni­ty], even what I call ​'intern­ing' them with­out charges."

If a sub­poe­naed per­son refus­es to tes­ti­fy before the grand jury after being offered immu­ni­ty by the gov­ern­ment, she can be jailed for con­tempt – with­out ever hav­ing been con­vict­ed of a crime. The gov­ern­ment con­sid­ers this ​"coer­cion" a means of com­pelling tes­ti­mo­ny rather than pun­ish­ment; famous vic­tims include for­mer Weath­er Under­ground mem­ber Berna­dine Dohrn and for­mer New York Times reporter Judith Miller. Jail is an imme­di­ate pos­si­bil­i­ty for some of the 14 activists, three of whom were re-sub­poe­naed in Novem­ber. (The Jus­tice Depart­ment let all of their ini­tial appear­ance dates pass after they refused to testify.)

But while Dohrn and Miller were released after less than 12 months, the unco­op­er­a­tive activists could face much more time because the cur­rent grand jury is inves­ti­gat­ing sup­port for ter­ror­ism. ("Ter­ror­ism enhance­ment" sen­tenc­ing guide­lines, passed after the Okla­homa City bomb­ing, allow judges to dra­mat­i­cal­ly increase sen­tences if an offense ​"involved, or was intend­ed to pro­mote, a fed­er­al crime of terrorism.")

"They're not just look­ing at a few months in jail if they don't tes­ti­fy, they're look­ing at years," says Deutsch, point­ing to the case of Abdel­haleem Ashqar as the most egre­gious recent exam­ple of grand jury abuse. In 2007, a fed­er­al judge sen­tenced Ashqar, a Pales­tin­ian and for­mer pro­fes­sor of busi­ness admin­is­tra­tion at Howard Uni­ver­si­ty, to more than 11 years in prison for refus­ing to tes­ti­fy before a grand jury – after he was acquit­ted of all ter­ror­ism-relat­ed charges.

He remains imprisoned.
Sol­i­dar­i­ty dri­ves pushback
While they'd rather go to jail than be part of what they call a ​"gov­ern­ment witch hunt," the 14 sub­poe­naed activists are try­ing to avoid both out­comes by pres­sur­ing mem­bers of Con­gress and encour­ag­ing street protests around the coun­try. In Octo­ber, the Com­mit­tee to Stop FBI Repres­sion orga­nized protests out­side of the FBI's Chica­go and Min­neapo­lis offices, and dur­ing the week of Novem­ber 29, it spear­head­ed a series of protests in cities across the country.
The com­mit­tee also sent a del­e­ga­tion to Wash­ing­ton D.C. in Novem­ber that met four mem­bers of Con­gress, includ­ing Kei­th Elli­son (D‑Minn.) and Luis Gutier­rez (D‑Ill.), and Andrea Mar­tin, the exec­u­tive direc­tor of the Pro­gres­sive Cau­cus. No politi­cian had com­mit­ted to send­ing a ​"Dear Col­league" let­ter to fel­low rep­re­sen­ta­tives, but com­mit­tee mem­bers are hop­ing that protests out­side home dis­trict offices, a nation­al peti­tion let­ter to Pres­i­dent Oba­ma and Attor­ney Gen­er­al Eric Hold­er, and addi­tion­al vis­its to the Capi­tol will cause influ­en­tial peo­ple to con­demn the grand jury investigation.
While the Jus­tice Department's next step is unclear – it could offer immu­ni­ty to those sub­poe­naed, push for indict­ments or impan­el a new grand jury after the cur­rent one expires in Feb­ru­ary – the reac­tion to its inves­ti­ga­tion is not. More than 140 orga­ni­za­tions from around the coun­try, includ­ing the Green Par­ty, the Coun­cil on Amer­i­can-Islam­ic Rela­tions and dozens of labor unions and coun­cils, have con­demned the government's actions.
Jess Sundin, the anti­war activist who trav­eled to Colom­bia 10 years ago, sees those actions as an affront to her free­doms – and con­science. ​"The idea that it could be against the law for Amer­i­cans to meet with peo­ple who our gov­ern­ment doesn't sup­port – I nev­er imag­ined that that was ille­gal," Sundin said at a Novem­ber 13 meet­ing of Seat­tle Unit­ed Against FBI Repres­sion. ​"I always believed that we had a right and respon­si­bil­i­ty to speak our opin­ions and to dis­sent when our gov­ern­ment is mak­ing mistakes."
UPDATE: On Decem­ber 3 and 8, after In These Times' Jan­u­ary 2011 issue went to press, five addi­tion­al Chica­go-area Pales­tin­ian sol­i­dar­i­ty activists were sub­poe­naed by the Grand Jury, bring­ing the total num­ber of indi­vid­u­als called to tes­ti­fy to 19.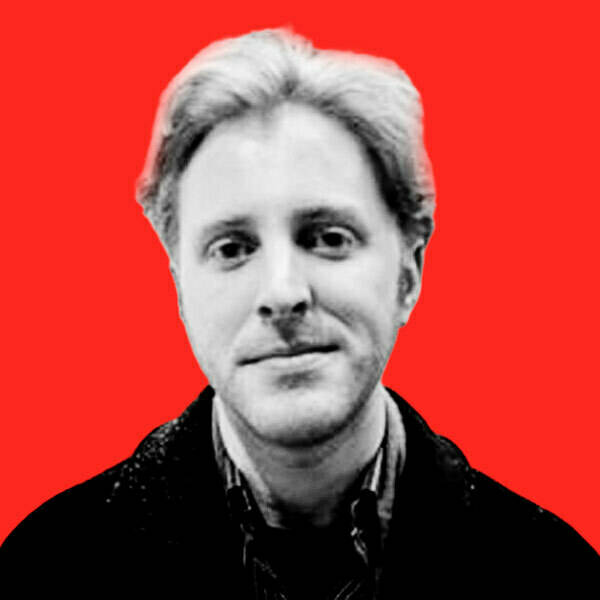 Jere­my Gantz is a con­tribut­ing edi­tor at the mag­a­zine. He is the edi­tor of The Age of Inequal­i­ty: Cor­po­rate America's War on Work­ing Peo­ple (2017, Ver­so), and was the Web/​Associate Edi­tor of In These Times from 2008 to 2012.