The 7-Year Itch: Desperate for Fare Increase, Chicago Cabbies Continue Weekly Strike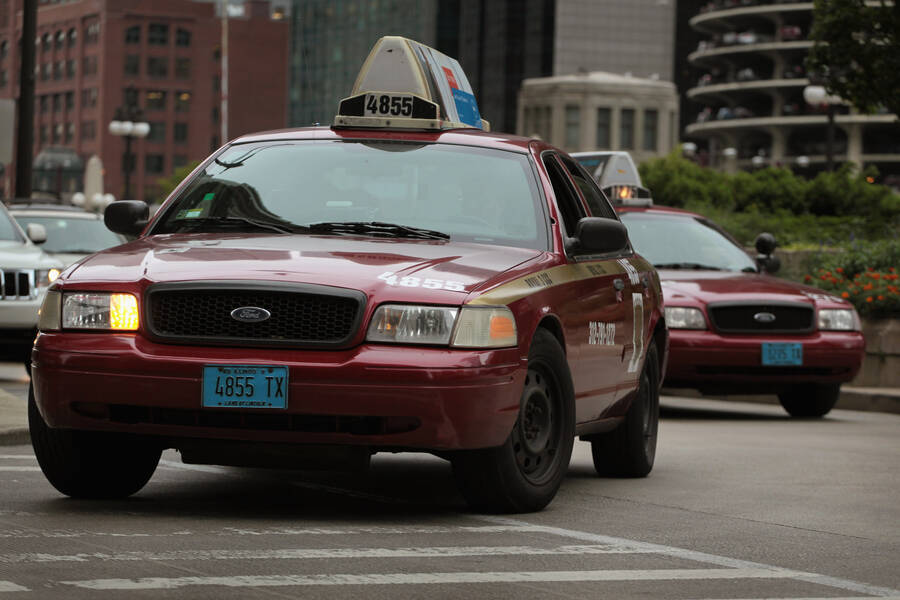 Angry over new ordinance raising vehicle lease limits, drivers push for fare hike and meeting with City Hall
CHICAGO — In many ways, taxi drivers typify America's steadily expanding freelance economy. On the surface they're in control, setting their own hours and routes with no boss looking over their shoulders. Look a little deeper, though, and cabbies are essentially modern-day sharecroppers — virtually all are independent contractors in a tightly regulated industry dominated by big companies leasing cabs. They begin each day in the red and, as gas and vehicle lease rates rise without a fare increase, must work longer hours just to break even.
In Chicago, where taxi drivers haven't had a fare raise in seven years, many in the industry have been pushed to the breaking point. Last week the United Taxi Community Council (UTCC), the closest thing to a union cabbies have here, held a five-hour strike to bring attention to its call for a 22-percent fare increase. Chicago City Council approved an 11.7 percent increase in 2005, when the price of a gallon gas here averaged about $2.50.
UTCC Secretary Peter Enger said 80 percent of the city's approximately 10,000 cabs were off the road during the morning of Monday, July 2, and dubbed the action ​"a victory." (City officials disputed that the action significantly disrupted taxi availability, and there was no way to verify Enger's estimate.) The next day, UTCC's strike committee voted to hold another work stoppage this morning (July 9) and continue the temporary strikes on a weekly basis until UTCC representatives are granted a meeting with the mayor's office to talk about a fare increase, says UTTC strike committee head Finn Ebelechukwu.
​"All we are asking for is the city to come to the table with us," Ebelechukwu said. On Friday, it was announced that the City Council's transportation committee will hold a hearing on a possible increase on July 31. Ebelechukwu called that ​"a positive development," but noted what UTCC wants is a meeting with the Department of Business Affairs and Consumer Protection, the arm of City Hall — aka, Mayor Rahm Emanuel — that regulates Chicago's taxi industry.
The group made the same fare demand in 2009, but then-Mayor Richard M. Daley said no. Last week a spokesperson for the Department of Business Affairs said Mayor Rahm Emanuel believes it's ​"premature to talk about a fare increase until the industry has safer drivers and better vehicles," the Chicago Sun-Times reported.
​"This [mayoral] administration and the previous administration have never sat down with UTCC," Enger says. ​"They do not want to recognize UTCC as a viable organization. … If the union doesn't show its strength, why [would the mayor's office] bother talking to them?"
​'It boggles my mind'
The quick strikes are timed to the implementation of a new ordinance that the city says will make Chicago streets safer and the industry's Chicago Taxicab Operators Association has praised for enriching cab companies. The ordinance, which passed in January 2012 and took effect on July 1, calls for close monitoring of drivers who receive traffic tickets, and limits shifts to 12 hours, in line with federal safety laws.
​"Higher safety is the goal, and that hasn't been the case to date," Mayor Emanuel said in December, after proposing the ordinance. In January, Rosemary Krimbel, commissioner of the Department of Business Affairs and Consumer Protection, said. [The ordinance] does not in any way harm the driver."
UTCC vehemently disagrees, saying the new rule will make surviving as a cab driver even harder because most drivers have to work more than 12 hours straight to bring home money. Cab companies are happy because they make more money leasing a vehicle in 12-hour shifts, rather than a 24-hour shift.
A 2009 study by the University of Illinois' School of Labor and Employment Relations found Chicago drivers who lease a car by the week, as most drivers do, earn $4.81 an hour. Those leasing by the shift earned on average just $4.07 per hour after paying for leases (for both the vehicle and driving medallion), airport taxes, gas, cab maintenance and other basic expenses. The average driver's annual take-home pay is about $15,000, Enger says, adding that studies of the industry put the national average at between $20,000 and $25,000.
Among other things, the new ordinance makes a $1 fuel surcharge permanent and imposes a $50 fee on passengers who vomit in a cab. ​"A small victory," Enger says, arguing that drivers can't easily enforce the new rule on drunken passengers, who he said should ideally clean up their own vomit.
It also requires cab companies to keep records of all cab transactions going back three years (to cut down on taxi driver tax evasion) and allows the companies to lease new hybrid vehicles at higher rates. But UTCC says most drivers won't benefit from better gas mileage because fuel savings will just go to cab companies.
​"Companies have been violating the lease caps for years. Now the city gives them a legal rate that legalizes their violations," Enger says. ​"They need a lease cap increase and I don't need a fare increase? It boggles my mind that people don't think of this."
But UTCC does support parts of the new ordinance, including language that will:
standardize cab lease forms. (Enger says this will close loopholes companies employed to overcharge drivers.)
strengthen punishment of companies that violate lease agreements.
eliminate a

5

-percent credit-car processing fee that reduced drivers' income.
Beyond a fare increase, UTCC is calling for a biannual review by an independent auditing firm, paid for by the city, of the cost of driving a cab in Chicago. Fares should be tied to the fixed costs of operating a cab, Enger says. If costs rise 10 percent, fares should as well, so drivers aren't impoverished.
For cabbies to earn a living wage, he added, they'd need an increase far larger than 22-percent. But UTCC isn't asking for a higher hike because ridership could diminish and some drivers would be out of work. ​"If it cost so much that poorer people couldn't take cabs anymore, we'd lose a lot of riders," Enger says. ​"For a livable wage, we need more business."
Building solidarity in an atomized industry
Ebelechukwu says there is still ​"a lot of support" for the weekly strikes. But the UTCC has no strike fund — indeed, many of its members do not pay dues to the organization, which has no collective bargaining rights under federal law. About 2,000, or one in five, Chicago cab drivers are in some way affiliated with UTCC, which formed in 2008 and has never called a strike before this month.
Building solidarity among drivers is a ​"huge, huge challenge," Enger says, in an industry in which people are isolated and often feel closer ties to drivers from their own ethnic groups than struggling cabbies in general. But there's a positive flipside to this dynamic, says Enger, a cab driver with a degree in anthropology.
​"If the Somalis say they're going to strike, every one of them is going to strike," he says. ​"Fare increase, schmare increase. I want to see [drivers] from 40 or 50 countries getting active."
Cabdrivers from multiples countries, and counties, appear to be doing just that. UTCC leaders have made trips to New York City to confer with members of the New York Taxi Workers Alliance (NYTWA), a similarly nontraditional labor organization that joined the AFL-CIO in October 2011. UTCC is an affiliate of NYTWA, as are 21 other taxi driver groups around the country.
NYTWA's more than 15,000 members are currently pushing for a 17-percent fare increase, their first since 2004, along with the elimination of the 5 percent credit-card processing fee and the creation of a 6-cent surcharge for a healthcare and disability fund for drivers. (Taxi driving is one of the most dangerous jobs in America.) Mayor Michael Bloomberg backs their campaign. Like UTCC, NYTWA is also calling for a biannual review of the cost of driving a cab.
NYTWA is in the process of forming a national alliance, Enger says. ​"This is very significant. I'd like to see a national union. I'd like to see a national cabdrivers strike. Paralyze not just this city, but every freaking city.
​"A company never wants to recognize a union," Enger says. ​"It's the same with the city." But now, he says, Chicago's new policies are energizing drivers. ​"The city is doing a better job than I am of organizing these drivers. … We had people coming into political life, coming into UTCC, and helping us organize the next strike. Drivers are organizing their own movement."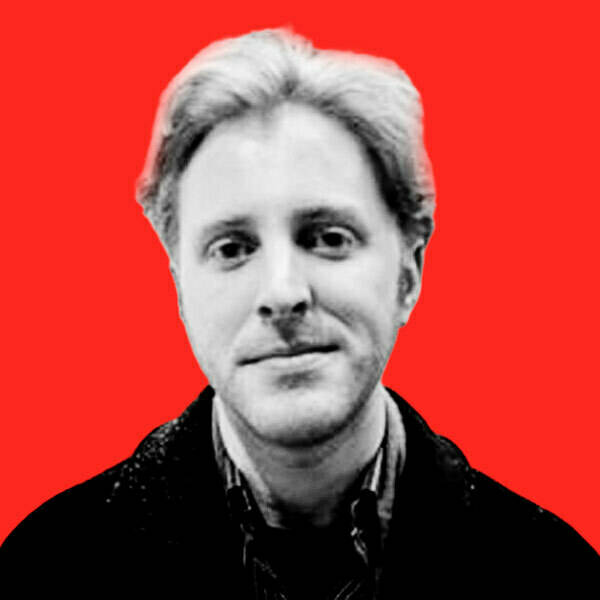 Jeremy Gantz is an In These Times contributing editor working at Time magazine.