These Newly Restored Indie Films from Cinema's Early Days Show Black Life From a Black Perspective
A five-disc DVD set offers a glimpse into pre-civil rights era black culture.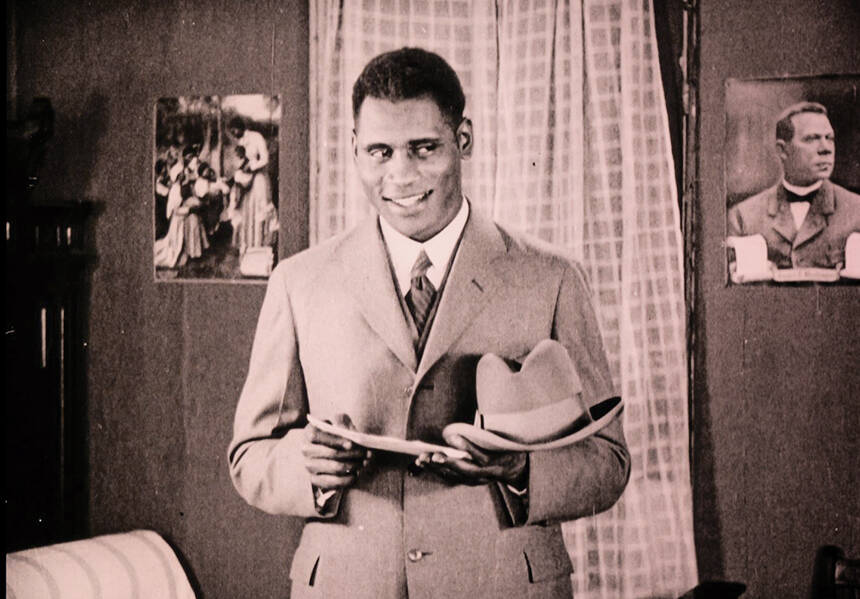 Running parallel to Hollywood movies, there has been a secret history of film, unspooling out of the spotlight, speaking to specific peoples. Unsubtitled Yiddish cinema was for years produced and shown wherever there were Jews, while Cantonese films were exported globally to Chinatowns. Likewise, practically from the turn of the century, the American ​"race film" was screened sometimes in low-rent urban theaters and sometimes barnstormed into town and thrown onto a church basement wall.
Who made the films and how their perspective is shaped by race is as important as the experience of watching them.
Rough, passionate and unconcerned with Hollywood conventions, these films constitute a bedrock of pre-civil rights era culture. Now, film distributor Kino Lorber has packaged many of the surviving films into a five-disc DVD set, Pioneers of African-American Cinema. Roughly 20 hours of restored film, the set begins with a 1915 comedy short from trailblazing Ebony Productions and rounds off in 1946 with Dirty Gertie from Harlem U.S.A. What you see here is very different from the occasional ​"black cast" films Hollywood studios would produce, like The Green Pastures (1936) and Stormy Weather (1943), usually musicals and almost always fashioned by white filmmakers hoping to cater to black audiences. Instead, race films were produced independently by black filmmakers with amateur budgets. Shot with artless simplicity, movies like Body and Soul (1925) and Ten Nights in a Barroom (1926) are generally oldschool melodramas, brimming with cautionary sermons. Via fringe filmmakers like Oscar Micheaux, Spencer Williams, R.W. Phillips and James and Eloyce Gist, the black subculture we see here is wracked by poverty and vice: families plagued by booze, goldbricking men trying to sully honest women, nest eggs stolen, duplicitous preachers, debt-ridden husbands dying in cardgame shoot-outs. Whites are mostly absent; the early-20th-century struggle for identity as an American class is one that blacks wage on their own.
It is all invariably staged and shot full-frontal, so you can't look away, with acting that reaches the back row. You get pelted by racial stereotypes like the shiftless, drunken horndog — if ​"stereotypes" is the right word, given their origin. But we as a culture are far beyond dismissing the films because of their coarseness. Film critic J. Hoberman could get by, in a 1980 Film Comment piece, with citing Micheaux's films as an axiom of entrancing ​"bad movies," but in the decades since, Micheaux has been reclaimed by critics as a counter-culture giant, defiantly representing a commercially oppressed but all-American point of view. By now, scores of colleges offer race film courses, and Micheaux is the subject of numerous studies and biographies. Who made the films and how their perspective is shaped by race is as important as the experience of watching them.
What's most fascinating is the films' tackling of racial stress. These filmmakers didn't pretend that social roles were steadfast and just, as Hollywood did. Micheaux — in God's Step Children (1938), among others — routinely examined the anxious conflict of lightskinned blacks ​"passing." In his The Symbol of the Unconquered (1920), a tortured mulatto man, whose desire to pass makes him more corrupt than any white character, even ends up inadvertently heading a KKK raid. From this perspective, race relations are a matter of constant moral conflict. At the very least, any layman can place Micheaux's oeuvre, and the entirety of this video box, against the century of black marginalization in American films proper (decades of servants, gardeners and cheerful slaves), and see the films' importance emerge.
Highlights also include Williams' lovely 1941 morality play, The Blood of Jesus (the first race film to be included in the National Film Registry), the Gists' hallucinatory anti-vice church film, Hellbound Train (1930), and documentary footage of Florida and South Carolina black life shot by novelist Zora Neale Hurston. It is very much a fastidious and earnest piece of history-keeping, with a plethora of newly commissioned essays, documentaries and musical scores. The scholarship falls into sharp relief against some of the earliest films' horrific nitrate decay; watching them is like seeing history dissolve before your eyes after it had been barely recorded and frozen in amber to begin with. However many films have already been lost, we've caught these just in time.
The Rise of a New Left
"An engrossing, behind-the-scenes account of our decade's breakout political movement." –Atossa Araxia Abrahamian
For a limited time, when you donate $30 or more to support In These Times, we'll send you a copy of the new book, The Rise of a New Left: How Young Radicals Are Shaping the Future of American Politics, by Raina Lipsitz.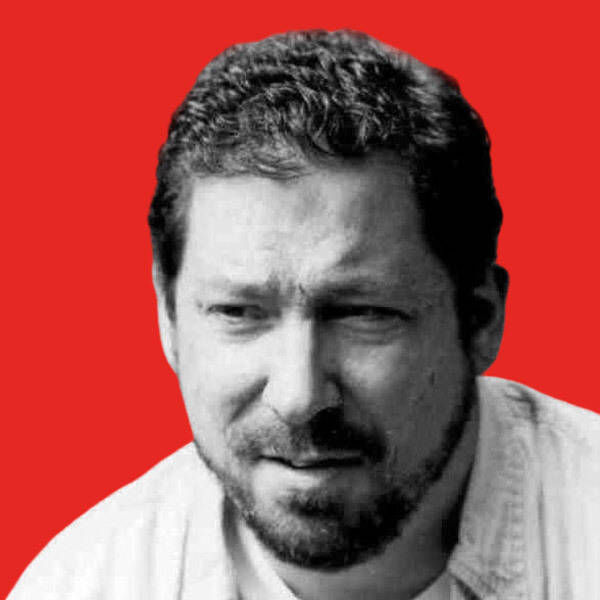 Michael Atkinson
is a film reviewer for
In These Times.
He has written or edited many books, including
Exile Cinema: Filmmakers at Work Beyond Hollywood
(
2008
) and the mystery novels
Hemingway Deadlights
(
2009
) and
Hemingway Cutthroat
(
2010
). He blogs at
Zero For Conduct
.