The Chicago Reader Staff Just Voted Unanimously To Authorize a Strike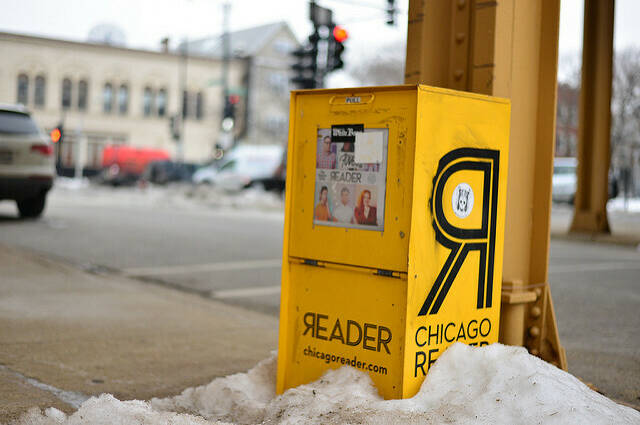 The union­ized edi­to­r­i­al staff of the Chica­go Read­er, the city's pre­mier alter­na­tive week­ly, vot­ed 17 – 0 Fri­day to autho­rize a strike. The vote does not trig­ger a strike but does allow the staff's rep­re­sen­ta­tives in col­lec­tive bar­gain­ing to call a walk­out at any time.
The new­ly formed union com­plet­ed a pro­pos­al for its first con­tract 16 months ago, accord­ing to a state­ment released by the staff after the vote, but nego­ti­a­tions with Wrap­ports LLC, the paper's own­er, have failed to reach an agreement.
"Man­age­ment seems to think it can get rid of its union prob­lem by drag­ging this out until the entire staff quits to find work that will pay the bills," said Philip Mon­toro, the Read­er​'s music edi­tor and head of the bar­gain­ing com­mit­tee. ​"Many of us are work­ing sec­ond jobs or sub­let­ting our apart­ments to get by because the paper's huge­ly wealthy own­ers seem to think they can retain tal­ent­ed full-time staff with decades of expe­ri­ence by pay­ing them salaries that were sub­stan­dard 10 years ago."
Found­ed in 1971 by a group of col­lege friends with lit­tle mon­ey or pub­lish­ing know-how, the Read­er grew into a Chica­go sta­ple, attract­ing hun­dreds of thou­sands of read­ers. The ear­ly Read­er devel­oped a char­ac­ter­is­tic edi­to­r­i­al style by nev­er chang­ing a word of a sub­mit­ted sto­ry unless absolute­ly nec­es­sary and nev­er cut­ting sto­ries to fit. As a result, reads an arti­cle from 1979, ​"the Read­er has attract­ed some of the most cre­ative young writ­ers in Chicago."
Ben Joravsky, an award-win­ning inves­tiga­tive jour­nal­ist and polit­i­cal colum­nist, has been there almost since the begin­ning. He start­ed free­lanc­ing for the Read­er in the ear­ly-1980s and has been on staff since 1990. ​"Tra­di­tion­al­ly," he says, the Read­er ​"had been one of the great alter­na­tive news­pa­pers in the coun­try." And Joravsky says the ​"fam­i­ly-style atmos­phere" of the paper under the orig­i­nal own­ers made it a great place to work.
For news­pa­pers, years of strug­gling to adapt to a brave new world born from the Internet's rise hit a bru­tal cli­max in the reces­sion of 2008. Adver­tis­ing rev­enues fell 14.9 per­cent that year and anoth­er 26.6 per­cent the next. Some papers fold­ed. Some put up pay­walls to their web­sites and raised news­pa­per prices. Many slashed jour­nal­ism con­tent — and the writ­ers, edi­tors, design­ers and pho­tog­ra­phers who pro­duced it. Between 2006 and 2014, news­rooms across the coun­try shrunk by more than 40 percent.
This col­lapse did not spare the Read­er.
In 2007, the local own­ers sold the Read­er to a Flori­da-based pub­lish­er called Cre­ative Loaf­ing. It was a good time to sell a news­pa­per and a bad time to buy one. Bare­ly a year lat­er, after the wave of the reces­sion broke across the indus­try, the com­pa­ny filed for bank­rupt­cy. In the set­tle­ment, the Read­er was acquired by Ata­laya Cap­i­tal Man­age­ment, a New York hedge fund. And so began what Joravsky calls ​"a real­ly dark moment in the his­to­ry of the Read­er." He con­tin­ues: ​"there were so many lay­offs, and so many good loy­al writ­ers and edi­tors were let go. … It's very dispir­it­ing to see friends lose their jobs and the paper shrink."
The hedge fund, Joravsky says, was ​"fat­ten­ing the goose for the sale."
In 2009 the dai­ly Chica­go Sun-Times also filed for bank­rupt­cy. A new dig­i­tal-focused media com­pa­ny called Wrap­ports moved into the des­o­late mar­ket and bought the Sun-Times in 2011 and the Read­er the next year. The Read­er offices were con­sol­i­dat­ed into the Sun-Times build­ing. The ​"About" sec­tion of the Wrap­ports web­site says that the com­pa­ny ​"invests in the future of media and believes that inter­est­ing con­tent deliv­ered in inno­v­a­tive ways can cre­ate tremen­dous val­ue." The sec­tion is packed with such board-room adjec­tives, but one word is notice­ably miss­ing: jour­nal­ism. The site lists the Read­er under an ​"Enter­tain­ment" head­ing. ​"That's how the Sun-Times uses the Read­er," Joravsky says — as an enter­tain­ment supplement.
"Think about this, man!" Joravsky says. ​"What's always been an inde­pen­dent, alter­na­tive news­pa­per — local­ly owned — was now a sub­sidiary prop­er­ty to a larg­er corporation."
Accord­ing to the state­ment released by Read­er staff after the strike vote, Wrap­ports has cut the paper's edi­to­r­i­al and noned­i­to­r­i­al staff by more than 30 per­cent and the paper itself has shrunk by more than 40 per­cent. Wrap­ports did not respond to requests for comment.
For Joravsky, the deci­sion to union­ize was not only about secur­ing decent wages and ben­e­fits for the paper's staff: ​"I vot­ed for the union because I thought that was the best way to secure the future of the Chica­go Read­er."
Craig Rosen­baum, exec­u­tive direc­tor of the Chica­go News­pa­per Guild, echoes this idea. For years, he says, the Read­er has seen ​"a decline in staff and a decline in con­tent." A key stick­ing-point in the nego­ti­a­tions, in addi­tion to wages and ben­e­fits, has been juris­dic­tion — basi­cal­ly, what per­cent­age of the Reader's con­tent must come from union­ized staff and what per­cent­age can come from free­lancers. The union is not against free­lancers, Rosen­baum insists — in fact, a divi­sion of the Guild is devot­ed to rep­re­sent­ing free­lancers. But, he says, an agree­ment that ensures a cer­tain per­cent­age of con­tent comes from union­ized staff also ensures enough staff to han­dle the work, qual­i­ty con­tent and long-term invest­ment in the paper.
"The own­ers [of news­pa­pers] are civic trustees," says Rosen­baum. ​"They need to put mon­ey into this because, for our democ­ra­cy to sur­vive, we need these institutions."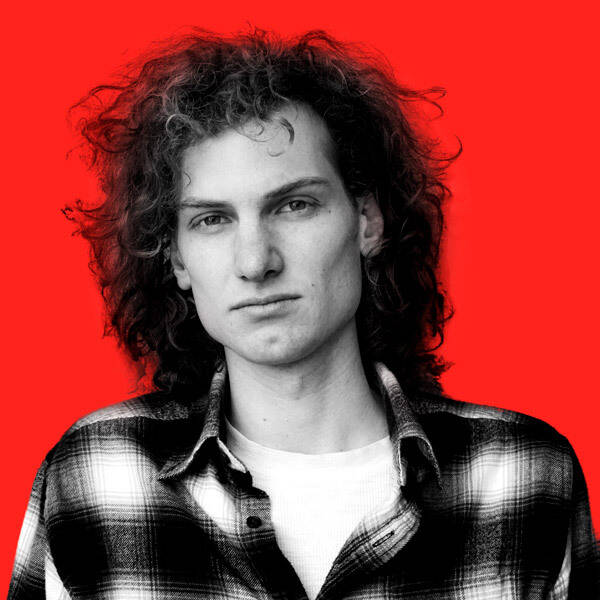 Joseph Bulling­ton
grew up in the Smith Riv­er water­shed near White Sul­phur Springs, Mon­tana. He lives now in Liv­ingston, where he works as an inde­pen­dent jour­nal­ist, part-time ranch hand and the edi­tor of Rur­al Amer­i­ca In These Times.