Beware Mayoralphilia
For every visionary mayor, there are a dozen Rob Fords.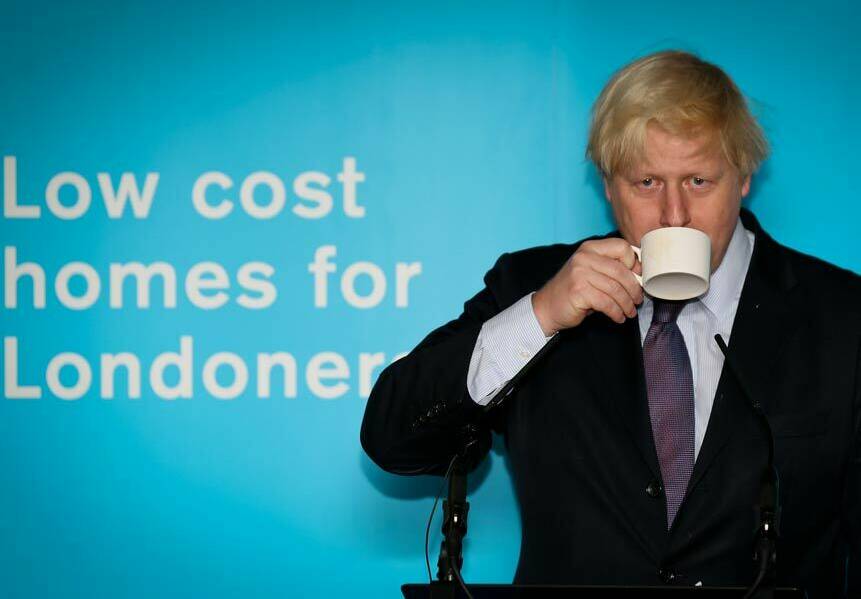 A strange new condition has seized the political imagination across our broken land. Let us call it ​"mayoralphilia," a newfound faith in the office's redemptive powers that would have made ​"Big Bill" Thompson, who treated the city of Chicago as his personal fiefdom, break out in belly laughs. It can be detected in a rash of recent books, including Bruce Katz and Jennifer Bradley's The Metropolitan Revolution. And it has kindled unlikely mayoral ambitions, as when Rahm Emanuel ditched Washington for a post as hizzoner of Chicago and when billionaire Michael Bloomberg — who had the means to do whatever he wanted — lunged at an unprecedented third term as boss of New York City. Then there's Thomas Friedman — bellwether of neoliberal groupthink — declaring flatly in a recent New York Times column, ​"I Want to Be a Mayor."
Benjamin Barber's If Mayors Ruled the World: Dysfunctional Nations, Rising Cities is perhaps the most giddy among the growing pile of briefs on the subject. The argument they share goes something like this: After 30 or so years of globalization, nation-states have become too weakened to address the planetary enormities that market deregulation unleashed: global warming, cultural dislocation, rising middle-class aspirations in the developing global East and South, and widening wealth inequality in the so-called First World. With more than half of the world's population living in cities, mayors or their governing equivalents have been forced to ​"go it alone." And since cities do not have sovereign power, they have done so by engaging public and private ​"stakeholders" committed to pragmatic problem-solving, drawing on cities' inherent capacity for innovation.
Mayors have not only abandoned ​"politics" in favor of solution-seeking networks, Barber tells us; the best of them have done so by force of personality. The most entertaining part of his book consists of portraits of 11 mayors. We meet partisan-busting ​"jester" and ​"self-described ​'libertarian Anarcho-Tory' " Boris Johnson of London, who has imposed congestion fees on drivers and taken 10,000 knives off the streets through stop-and-frisk policies. And we encounter Sheila Dikshit, chief minister of Delhi — whom Barber calls, gratingly, a ​"homie" because she identifies as an urban citizen. Dikshit has developed a system of town hall meetings to facilitate citizen interaction with municipal bureaucrats and argues that India's largest cities should be given legal sovereignty to function as city-states.
These portraits put meat on the bones of an abstract argument. Yet they don't offer much sustenance: Each is too shallow to present a satisfyingly balanced portrayal, and taken together, they are neither exemplary nor representative of mayors in general. For every Wolfgang Schuster, collaborative visionary and the sustainability-minded former mayor of Stuttgart, I could see you a dozen reprobate Kwame Kilpatricks or Ray Nagins or (shudder) Rob Fords.
Barber is a political scientist and author of the prescient 1995 book on globalization and culture clash Jihad vs. McWorld, so one would expect compensatory theoretical rigor. Instead, he trots out anticipated criticisms — yes, mayoral history is riddled with corruption and authoritarianism; yes, nearly half the world still lives in rural areas far from metropolitan regions — with out fully meeting them. Relying heavily on Richard Florida's ​"captivating notion of the Creative Class," he asserts that since cities are inherently creative, and the arts are inherently democratic (truly a dubious claim), and urban leaders are pothole-fixers inherently accountable to their local constituents, mayors are the most inherently democratic members of the global political class.
These claims form a thin reed upon which to argue that cities can and should become the ​"building blocks of global governance." In the most original part of his book, Barber calls for codifying the various organizations through which mayors are exchanging ​"best practices" into a worldwide Parliament of Mayors. Yet this proposal also falters in the face of light scrutiny. Barber assumes that civil rights and the rule of law secured (if unevenly) by nation-states would endure, since he can not foresee nations' voluntarily forfeiting their sovereignty. But then, would not state sovereignty override the powers of his proposed ​"glocal" parliament as the world faces dwindling resources, catastrophic weather and explosive population growth with mounting desperation? Besides, even mayors themselves, as Barber reports, ​"believe informal global urban governance is already a reality" through an array of existing organizations that Barber applauds. He deserves credit for acknowledging this redundancy, yet he again does not join it in any convincing way, but merely asserts the virtues of ​"horizontal" governance and ​"progress through voluntary actions and consensus." Did we not learn anything from the failures of the New Left and the ​"boundaryless" excursions of its alloyed counterculture?
With all their pluck and resourceful get-it-done-ism and cross-border networking, the world's lovable mayors might be able to protect their constituents from the worst effects of climate change and wealth inequality. But they will never have the countervailing power to take down the far more insidiously networked Masters of the Universe, the root cause of most of our troubles — urban and otherwise.
Historian and journalist
Catherine Tumber
is the author of
Small, Gritty, and Green: The Promise of America's Smaller Industrial Cities in a Low-Carbon World
(MIT Press,
2012
). She lives in Boston.