The Daily Occupation: Yesterday's NYC Victory Inspires Today's Global Action
Ear­ly yes­ter­day morn­ing, Occu­py Wall Street pro­test­ers in New York City tast­ed a sense of victory.Facing a
7
a.m. stand­off with the NYPD who planned to evict the pro­tes­tors so the park could be cleaned, over one thou­sand peo­ple gath­ered to block the police from enter­ing Zuc­cot­ti Park. The threat of evic­tion from the nerve cen­ter of this young and grow­ing move­ment gal­va­nized sup­port­ers who for­ti­fied their posi­tion en masse, equipped for con­fronta­tion and arrest.When I arrived at the park at
6
a.m., the mas­sive crowd was bla­zon­ing mes­sages of sol­i­dar­i­ty and per­se­ver­ance. (Lind­say Bey­er­stein was also there, report­ing for her In These Times blog Duly Not­ed, although we did­n't run into each oth­er among the throng.) Brac­ing for a seem­ing­ly inevitable show­down, the pro­test­ers echoed each speak­er's words with urgency:"Who here is ready to defend our cause?""This is the future of our move­ment. We can change the world. They're try­ing to stop us.""Our time is now. This is the epi­cen­ter of a glob­al rev­o­lu­tion. We are not leaving.""Brothers and sis­ters. In sol­i­dar­i­ty. Let the whole world hear.""This is all hap­pen­ing. And so much more is pos­si­ble. Because we are winning."Then, just after
6
:
20
a.m., a break­ing mes­sage was delivered:"The cleanup of the park is being delayed."The crowd burst into cel­e­bra­tion. Wood­winds and drums sound­ed across the park.
&
nbsp;
&
nbsp; I saw two women cry­ing and hug­ging each oth­er. For pro­test­ers, it was a victory.
The announce­ment was fol­lowed by a cel­e­bra­to­ry march through the finan­cial dis­trict. Large groups of pro­tes­tors gath­ered on the north­east side of the park and marched north on Broad­way to City Hall. Famil­iar chants filled the air:"All Day, All Week, Occu­py Wall Street." ​
"
We. Are. The
99
per­cent. And so are you."Swarms of police fol­lowed the route, some don­ning riot gear. Sev­er­al instances of alleged police bru­tal­i­ty took place: Accord­ing to Gothamist, Ari Dou­glas, a legal observ­er for Nation­al Lawyers Guild, was hit by a police scoot­er dri­ven at speed through crowds of demon­stra­tors, and prompt­ly arrest­ed on charges of ​
"
dis­or­der­ly con­duct, resist­ing arrest, obstruc­tion of gov­ern­men­tal admin­is­tra­tion, and two counts of crim­i­nal mis­chief." Gothamist quotes Attor­ney Gideon Oliv­er, anoth­er mem­ber of the Nation­al Lawyers Guild:​
"
It's absolute­ly out­ra­geous he was assault­ed in the first place, it is out­ra­geous that he was arrest­ed, and out­ra­geous he was assault­ed after he was arrested
&
mdash;he has injuries to his face. It's an exam­ple of the police putting charges against some­one just to cov­er their ass. We ask that the NYPD releas­es him with­out charges imme­di­ate­ly after he's treat­ed."You can watch video of the inci­dent and make up your own mind:In an even more dis­turb­ing inci­dent, a white-shirt­ed NYPD offi­cer was record­ed on video punch­ing a pro­tes­tor (ini­tial­ly misiden­ti­fied as female) in the side of the head for no appar­ent rea­son. The man who was hit, Felix Rivera-Pitre, gives his account of the inci­dent to The Street here. Once reach­ing City Hall, word spread that the police were attempt­ing to take the park. The march swift­ly moved south­ward. On the way back towards the park offi­cers unloaded rolls of orange plas­tic net­ting from police trucks, which luck­i­ly were not used.Upon the march's return to Zuc­cot­ti, around
9
a.m., police were sta­tioned along the West­ern end of the park with hands full of plas­tic hand­cuffs. Many feared that the NYPD had changed their mind on the post­pone­ment of the clean­ing and planned to evict and arrest the pro­tes­tors after all.Much of the crowd moved to the west end of the park them­selves where an impromp­tu peo­ple's mic speech was being held."Anyone that is un-arrestable should leave the park now.""We must stand our ground."The police looked on but did not move. As time passed it seemed clear that the police had no imme­di­ate plans to encroach on the park. By
11
a.m. ten­sions had calmed and fears were alle­vi­at­ed, at least tem­porar­i­ly. The occu­pa­tion remained and took back on it's role of com­mu­ni­ty and orga­niz­ing. Fresh bagels with cream cheese and hot chai tea were served. Work­ing group sched­ul­ing resumed. Media and cit­i­zen reporters were every­where, inter­view­ing and doc­u­ment­ing the fresh­ly empow­ered pro​test​ers​.So for now Occu­py Wall Street remains in Zuc­cot­ti Park, as strong as ever. Spec­u­la­tion is rife regard­ing rea­sons for the post­pone­ment of the park clean­ing: Every­thing from May­or Bloomberg's live-in girl­friend's asso­ci­a­tion with the own­ers of the park to Rus­sel Sim­mons' offer to pay for the cleanup have been sug­gest­ed, while Bloomberg him­self claimed that Brook­field Prop­er­ties,
&
ldquo;got lots of calls, from many elect­ed offi­cials, threat­en­ing them.
&
rdquo; (The May­or declined to name these pur­port­ed offi­cials, while accord­ing to the Wash­ing­ton Post's Greg Sar­gent, Brook­field spokes­peo­ple declined to com­ment on this claim.) But what­ev­er the ulti­mate rea­son, the tac­tics of non-vio­lent civ­il dis­obe­di­ence played an impor­tant role, and sig­naled that for now this move­ment is not going away. Just the oppo­site in fact. Today there are protests planned in
951
cities in
82
coun­tries world­wide (Dai­ly Kos already has pho­tos from sev­er­al of them), and Occu­py Chica­go will mark the occa­sion by attempt­ing to set up camp in a new, more per­ma­nent (but as yet undis­closed) loca­tion. The recent intim­i­da­tion tac­tics by police forces in New York and else­where have done lit­tle to deter those involved, or break their resolve to high­light the extreme eco­nom­ic inequal­i­ty in our soci­ety, and to cre­ate spaces where wealth does not dic­tate pow­er or sta­tus, and a dif­fer­ent kind of society
&
mdash;based on equal­i­ty rather than finance
&
mdash;can be imag­ined and prac­ticed.
&
nbsp;
&
nbsp;
&
nbsp;
&
nbsp;
&
nbsp;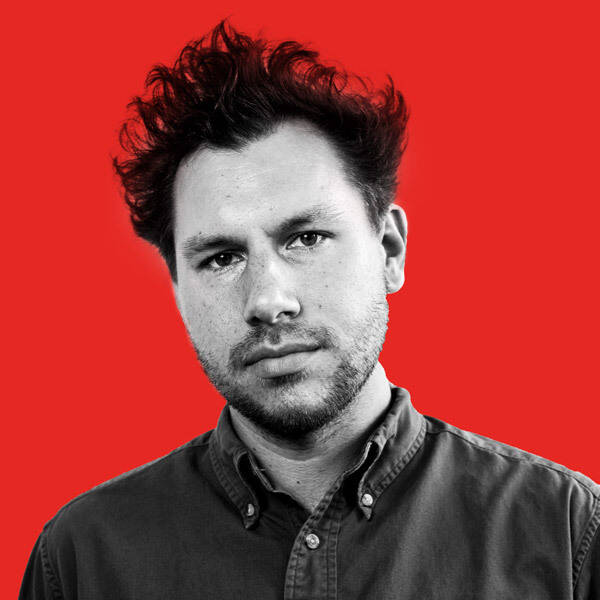 Miles Kampf-Lassin, a grad­u­ate of New York Uni­ver­si­ty's Gal­latin School in Delib­er­a­tive Democ­ra­cy and Glob­al­iza­tion, is a Web Edi­tor at In These Times. Fol­low him on Twit­ter @MilesKLassin