The Daily Occupation: Yesterday's NYC Victory Inspires Today's Global Action
Early yesterday morning, Occupy Wall Street protesters in New York City tasted a sense of victory.Facing a
7
a.m. standoff with the NYPD who planned to evict the protestors so the park could be cleaned, over one thousand people gathered to block the police from entering Zuccotti Park. The threat of eviction from the nerve center of this young and growing movement galvanized supporters who fortified their position en masse, equipped for confrontation and arrest.When I arrived at the park at
6
a.m., the massive crowd was blazoning messages of solidarity and perseverance. (Lindsay Beyerstein was also there, reporting for her In These Times blog Duly Noted, although we didn't run into each other among the throng.) Bracing for a seemingly inevitable showdown, the protesters echoed each speaker's words with urgency:"Who here is ready to defend our cause?""This is the future of our movement. We can change the world. They're trying to stop us.""Our time is now. This is the epicenter of a global revolution. We are not leaving.""Brothers and sisters. In solidarity. Let the whole world hear.""This is all happening. And so much more is possible. Because we are winning."Then, just after
6
:
20
a.m., a breaking message was delivered:"The cleanup of the park is being delayed."The crowd burst into celebration. Woodwinds and drums sounded across the park.
&
nbsp;
&
nbsp; I saw two women crying and hugging each other. For protesters, it was a victory.
The announcement was followed by a celebratory march through the financial district. Large groups of protestors gathered on the northeast side of the park and marched north on Broadway to City Hall. Familiar chants filled the air:"All Day, All Week, Occupy Wall Street." ​
"
We. Are. The
99
percent. And so are you."Swarms of police followed the route, some donning riot gear. Several instances of alleged police brutality took place: According to Gothamist, Ari Douglas, a legal observer for National Lawyers Guild, was hit by a police scooter driven at speed through crowds of demonstrators, and promptly arrested on charges of ​
"
disorderly conduct, resisting arrest, obstruction of governmental administration, and two counts of criminal mischief." Gothamist quotes Attorney Gideon Oliver, another member of the National Lawyers Guild:​
"
It's absolutely outrageous he was assaulted in the first place, it is outrageous that he was arrested, and outrageous he was assaulted after he was arrested
&
mdash;he has injuries to his face. It's an example of the police putting charges against someone just to cover their ass. We ask that the NYPD releases him without charges immediately after he's treated."You can watch video of the incident and make up your own mind:In an even more disturbing incident, a white-shirted NYPD officer was recorded on video punching a protestor (initially misidentified as female) in the side of the head for no apparent reason. The man who was hit, Felix Rivera-Pitre, gives his account of the incident to The Street here. Once reaching City Hall, word spread that the police were attempting to take the park. The march swiftly moved southward. On the way back towards the park officers unloaded rolls of orange plastic netting from police trucks, which luckily were not used.Upon the march's return to Zuccotti, around
9
a.m., police were stationed along the Western end of the park with hands full of plastic handcuffs. Many feared that the NYPD had changed their mind on the postponement of the cleaning and planned to evict and arrest the protestors after all.Much of the crowd moved to the west end of the park themselves where an impromptu people's mic speech was being held."Anyone that is un-arrestable should leave the park now.""We must stand our ground."The police looked on but did not move. As time passed it seemed clear that the police had no immediate plans to encroach on the park. By
11
a.m. tensions had calmed and fears were alleviated, at least temporarily. The occupation remained and took back on it's role of community and organizing. Fresh bagels with cream cheese and hot chai tea were served. Working group scheduling resumed. Media and citizen reporters were everywhere, interviewing and documenting the freshly empowered pro​test​ers​.So for now Occupy Wall Street remains in Zuccotti Park, as strong as ever. Speculation is rife regarding reasons for the postponement of the park cleaning: Everything from Mayor Bloomberg's live-in girlfriend's association with the owners of the park to Russel Simmons' offer to pay for the cleanup have been suggested, while Bloomberg himself claimed that Brookfield Properties,
&
ldquo;got lots of calls, from many elected officials, threatening them.
&
rdquo; (The Mayor declined to name these purported officials, while according to the Washington Post's Greg Sargent, Brookfield spokespeople declined to comment on this claim.) But whatever the ultimate reason, the tactics of non-violent civil disobedience played an important role, and signaled that for now this movement is not going away. Just the opposite in fact. Today there are protests planned in
951
cities in
82
countries worldwide (Daily Kos already has photos from several of them), and Occupy Chicago will mark the occasion by attempting to set up camp in a new, more permanent (but as yet undisclosed) location. The recent intimidation tactics by police forces in New York and elsewhere have done little to deter those involved, or break their resolve to highlight the extreme economic inequality in our society, and to create spaces where wealth does not dictate power or status, and a different kind of society
&
mdash;based on equality rather than finance
&
mdash;can be imagined and practiced.
&
nbsp;
&
nbsp;
&
nbsp;
&
nbsp;
&
nbsp;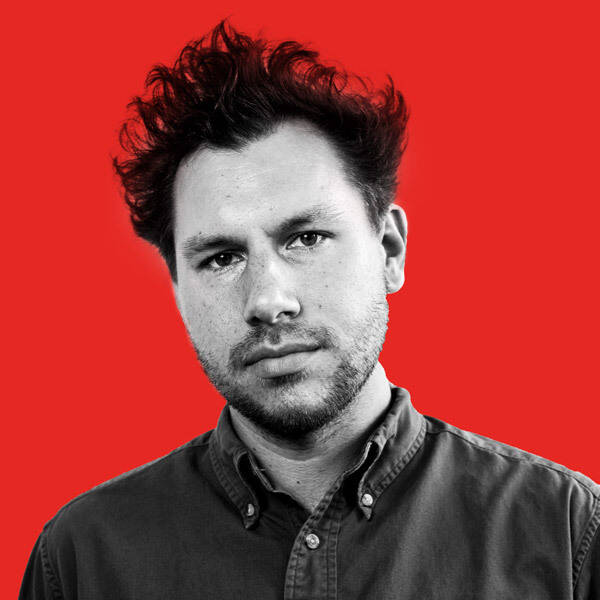 Miles Kampf-Lassin, a graduate of New York University's Gallatin School in Deliberative Democracy and Globalization, is a Web Editor at In These Times. Follow him on Twitter @MilesKLassin