The Pentagon Papers' Disappearing Act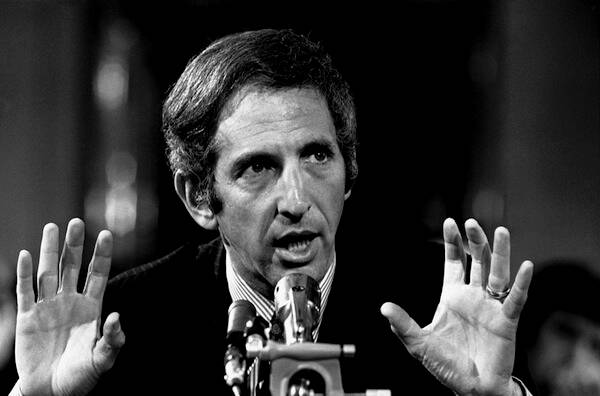 We wanted to make sure you didn't miss the announcement of our new Sustainer program. Once you've finished reading, take a moment to check out the new program, as well as all the benefits of becoming a Sustainer.

History changes based on where you're sitting. Some high school students have been fortunate enough to sit in the right place at the right time to have Howard Zinn's
&
nbsp;A People's History of the United States
&
nbsp;as their textbook; their worldview was challenged by a presentation of the United States that encompassed the fullness of its imperial project.Over at Portside, in ​
"
Camouflaging the Vietnam War: How Textbooks Continue to Keep the Pentagon Papers a Secret," Bill Bigelow, a former history teacher, exposes the minimal treatment of the Pentagon Papers in today's corporate history textbooks. Unlike in
&
nbsp;A People's History,
&
nbsp;"none grapples with the actual import of the Pentagon Papers," says Bigelow.
For young people raised on a diet of a pro-United States, ​
"
colorblind" history, the facts of government deception, war-making and state malfeasance that saturate US. engagement with the world can make for dissonant reading. Reconciling ​
"
truth, justice and the American way" with actual U.S. foreign policy takes cognitive gymnastics. Maybe that's why it's not in the textbooks.
&
nbsp;Read on at
&
nbsp;Portside.
Be a Sustainer
We surveyed thousands of readers and asked what they would like to see in a monthly giving program. Now, for the first time, we're offering three different levels of support, with rewards at each level, including a magazine subscription, books, tote bags, events and more—all starting at less than 17 cents a day. Check out the new Sustainer program.