UPDATED: At
11
.
08
pm EDT on September
21
,
2011
, Troy Davis was executed by the State of Georgia, after the Supreme Court of the United States refused a request for a stay of execution. Troy Anthony Davis, a
42
-year old black man tried and convicted for the
1989
killing of a white Savannah, Georgia police officer, has for the fourth, and likely final time in
20
years been sentenced to be put to death by the state of Georgia. The state has decided to execute him in spite of
7
of the
9
non-police witnesses against Davis recanting, most of them saying they were coerced, bullied and threatened by the police into fingering Davis as the killer. One of the two witnesses sticking to his story, Sylvester
&
ldquo;Redd
&
rdquo; Coles, is himself a suspect in the murder, someone who witnesses have testified to be the actual perpetrator. There is at this point no physical evidence that Davis committed the crime, since the physical evidence that the prosecution did try to present was discredited and withdrawn. It is beyond ​
"
reasonable doubt" at this point. It is overwhelmingly obvious to anyone with an open mind that Troy Davis is an innocent man, who just happened to be in the wrong place at the wrong time. When I attended a Campaign to End the Death Penalty event about the case of Troy Davis held on the University of Chicago campus two years ago, I met and briefly spoke to one of Troy Davis
&
rsquo;s sisters, Martina Correia. I was impressed by her humility, her sincerity, and her courage and determination to see her brother freed. If not for her efforts and that of countless others in the United States and around the world, Troy Davis would have been dead a long time ago. And yet, he is still almost certainly going to be executed very soon: specifically, at
7
pm EDT at the Georgia Diagnostic and Classification Prison in Jackson, Georgia. Democracy Now!
&
rsquo;s Amy Goodman hosted a
6
-hour live special broadcast from outside the prison: You can see coverage by Democracy Now!, the only news outlet to cover the story live from the scene, here.
So why is Davis likely to be executed tonight? The answer is a combination of institutional stubbornness and structural racism. The State of Georgia has been insisting for so long that Troy Davis is the murderer that to backtrack after
20
years would throw public credibility out the window, not just in regards to this specific case but also in regard's to the state's criminal justice system as a whole. So they would rather dig in their heels, stick to their story, and let an innocent man die. This is incredibly cruel, not only to the family of Troy Davis, but also to the family of the police officer who was killed, manipulating their desire to see justice done by giving them the false hope that the man slated to be executed was indeed the killer of their loved one. Which leads into the second aspect as to why Troy Davis will likely die today
&
mdash;structural racism in the U.S. legal system. This is a country that has a history of thousands of black men and women being brutally lynched, often in public, before cheering crowds for alleged
&
ldquo;crimes
&
rdquo; based on little to no evidence. Is it a stretch to conclude that there is a connection between these outrages (which continued until barely
40
years ago) and the state of the criminal justice system in contemporary America? Often in the very states where the bulk of those lynchings took place, black people are disproportionately convicted and executed for crimes that whites get off relatively lightly for, and in cases like Troy Davis, on the basis of evidence that would be thrown out of court if it was a white person involved. The facts speak for themselves: Amnesty International reports that judging by execution statistics within the US since
1977
, black defendants receive the death penalty at three times the rate of white defendants when the victim is white. Moreover, the overwhelming majority of death row defendants have been executed for killing white victims, even though blacks make up about half of all homicide victims. This is why the case of Troy Davis arouses the righteous indignation that it does, because the questions it raises go far beyond this individual case, tragic as it is. If a black man with such a preponderance of evidence in favor of his innocence, with national and international attention focused on his case, is executed anyway, how many other black, and Latino, and working class/​poor people are executed because there is just a smidgen of more doubt in their cases than that of Davis? How many are systematically denied due process because they cannot hire a good lawyer, because they do not have a stable or reliable family that will stand by their side and give them encouragement and support, because of all sorts of objective circumstances of belonging to a certain race and class that they have no control over, but in certain cases quite literally determines whether they live or die? The great enduring shame of this whole episode is that Obama, the first black U.S. president, has remained utterly silent throughout this episode. Paul Robeson, the great black actor and political radical, challenged President Truman in
1946
after four black men and women were lynched in Georgia, one of them a uniformed World War II veteran, with these words:
&
ldquo;What about it. President Truman? Why have you failed to speak out against this evil? When will the federal government take effective action to uphold our constitutional guarantees? The leaders of this country can call out the Army and Navy to stop the railroad workers, and to stop the maritime workers
&
mdash;why can't they stop the lynchers?
&
rdquo; The same rebuke can be made to Obama. He speaks out to piously condemn the storming of the Israeli embassy in Cairo less then two weeks ago. But he does not open his mouth to condemn an outrage occurring directly south of Washington D.C. And history will not judge him kindly. Some state representatives have recently called upon the prison staff that is tasked with executing Troy Davis to go on strike. It is the hope of every decent person that they do so. This is a time and place when the carrying out of official
&
lsquo;justice
&
rsquo; is barbaric, and that only by defying it can one claim civility.
Be one of the first
Help kick off the new era of In These Times! Without a media that brings people together and creates a written record of the struggles of workers, their voices will be fragmented and forgotten.
The mission of In These Times is to be that written record, and to guide and grow those movements.
We have a lot of work ahead of us, and that work starts today. Early support is the most valuable support, and that's why we're asking you to pitch in now. If you are excited for this new era of In These Times, please make a donation today.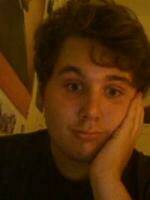 Samuel Dreessen
holds a bachelors in History from Depaul University in Chicago, IL. He is currently an editorial intern at In These Times.