The Great Trans-Frontier
Trinidad, Colo., is the 'sex change capital of the world.' A documentary now out on DVD explains why.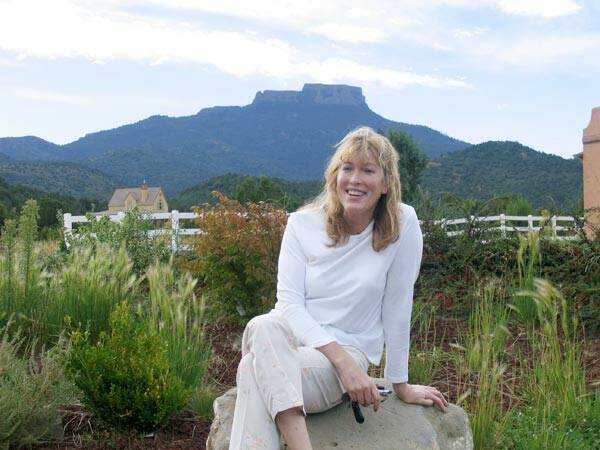 It is not often that a doc­u­men­tary film dis­cuss­es the com­plex­i­ty and nuance of a small town in Col­orado and gen­i­tal reas­sign­ment surgery (GRS) for male to female transsexuals.
Throughout the film, Sabrina gives the most candid and dynamic interviews, stating at one point that she sometimes misses her masculinity, that transpeople, though they challenge the gender binary, are not exempt from conforming to traditional gender roles.
Trinidad, direct­ed and pro­duced by Jay Hodges and PJ Raval, presents Trinidad, a south­ern Col­orado town of 9,000 that has tak­en on the moniker ​"sex change cap­i­tal of the world."
The film, now out on DVD, high­lights the sto­ries of Dr. Stan­ley Biber, who began per­form­ing GRS in 1969, and Dr. Mar­ci L. Bow­ers, a male-to-female transwoman, who took over his prac­tice in 2003. The film also fol­lows two transwomen at dif­fer­ent stages of tran­si­tion – Lau­ra and Sab­ri­na – who move to Trinidad to open Morn­ing Glow, a recov­ery house for Bow­ers' post-oper­a­tive patients. These sto­ries are framed with­in the back­drop of the town and its res­i­dents, who talk about the pres­ence of trans­peo­ple in town and what gen­der means to them.
Trinidad shies away from the sen­sa­tion­al rep­re­sen­ta­tion of transness and of GRS, and instead focus­es on indi­vid­ual trans­for­ma­tions and the empow­er­ing aspects of male-to-female tran­si­tion through inter­views with Mar­ci, Lau­ra and Sab­ri­na. In an inter­view dur­ing the Los Ange­les Film Fes­ti­val in 2008, Hodges said:
There are a lot of films that look at trans­gen­der issues but only focus on the phys­i­cal aspects of ​

"

before and after." And though there are aspects of that in Trinidad, we didn't want to sen­sa­tion­al­ize the expe­ri­ences of these three women. We want­ed to look at who they were as indi­vid­u­als in this small town and their every­day con­cerns, things like accep­tance, sense of self, and the need to be who you are – chal­lenges every­one faces. Ulti­mate­ly, we want­ed peo­ple to see aspects of them­selves in Mar­ci, Sab­ri­na and Laura.
Trinidad is both a film about one of the last remain­ing fron­tier towns and GRS, how they co-exist and inform one anoth­er. We get glimpses of the town's cul­ture in the long shots of the main street, the rodeo, the coun­ty fair. The film takes us to the bar, to the bowl­ing alley and also into the oper­at­ing room. And while it may seem that these worlds are sep­a­rate, this film shows that they are as con­nect­ed and com­plex as any rela­tion­ship. The micro­cosm of Trinidad and its views on trans­peo­ple are not unlike oth­er cities in Amer­i­ca, but this close exam­i­na­tion allows us to wit­ness that dialogue.
Trinidad touch­es upon com­pli­cat­ed issues – being a trans­sex­u­al par­ent, faith, vary­ing notions of gen­der, what it means to be a transper­son, and the town's dynam­ic and mixed reac­tion to hav­ing a hos­pi­tal whose main clien­tele are get­ting GRS. Fur­ther, the inter­sec­tion between class and tol­er­ance are sub­tly dis­cussed, as towns­peo­ple acknowl­edge that Bow­ers GRS prac­tice is why the local hos­pi­tal is able to remain open.
One of the most inter­est­ing rela­tion­ships is between Lau­ra and her daugh­ter, who comes to live and help build Morn­ing Glow, and who stays after Lau­ra decides to leave Trinidad.
Sab­ri­na also stays, hav­ing found a sup­port­ive com­mu­ni­ty of trans­peo­ple and towns­peo­ple. Through­out the film, Sab­ri­na gives the most can­did and dynam­ic inter­views, stat­ing at one point that she some­times miss­es her mas­culin­i­ty, that trans­peo­ple, though they chal­lenge the gen­der bina­ry, are not exempt from con­form­ing to tra­di­tion­al gen­der roles.
She goes on to say that every­one feels the pres­sure of nor­ma­tive gen­der rep­re­sen­ta­tions. This was a pow­er­ful moment in the film, espe­cial­ly because most dis­cus­sions about gen­der in Trinidad are based with­in the con­text of sur­gi­cal alter­ation of one's gen­i­talia to align the body with one's gen­der identity.
What's inter­est­ing is that in Trinidad, nei­ther trans­peo­ple nor their allies seem com­mit­ted to sen­si­tive, inten­tion­al and com­pre­hen­sive pub­lic edu­ca­tion about trans­gen­der and trans­sex­u­al peo­ple. Yet despite this, numer­ous peo­ple in town, includ­ing the Catholic priest, are will­ing to be accept­ing of all peo­ple who live and work in Trinidad, and strive to embrace diver­si­ty and non-nor­ma­tive rep­re­sen­ta­tions of gender.
Trinidad is an impor­tant and nec­es­sary look at trans­peo­ple in rur­al Amer­i­ca. The film com­pli­cates the notion that trans­peo­ple exist only in urban land­scapes. We are shown the resilience and strength of transwomen through the sto­ries of the women pre­sent­ed in the film. Final­ly, we are chal­lenged to be who we are, to rethink our own iden­ti­ties and to ven­ture to the fron­tier of ourselves.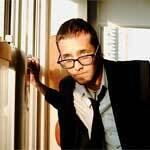 Jakob Van­Lam­meren
, a poet in Chica­go, is a co-founder of the Write to Win Col­lec­tive, a pen­pal cor­re­spon­dence project for trans­gen­der and gen­der non-con­form­ing peo­ple in Illi­nois prisons.