The IBT on Reality TV: Boston Union Teams Up With Mark Wahlberg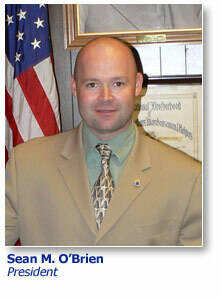 A Team­sters entourage in the town near Mys­tic River?
BOSTON — From
Jer­sey Shore
to the short-lived All Amer­i­can Mus­lim to the much glitzi­er
Shahs of Sun­set
, there seems to be no eth­nic com­mu­ni­ty left untouched by the nation­al car­ni­val show known as ​
"
Real­i­ty TV."
Always dissed or ignored by the mass media — and thus hun­gry for more atten­tion — the mul­ti-eth­nic enclave of orga­nized labor might have been our last hold-out against let­ting it all hang-out in this shame­less­ly exhi­bi­tion­ist genre.
But that mod­est stance is about to change, quite pos­si­bly for the worse, on union turf that's very famil­iar. A
&
E Tele­vi­sion Net­works is now film­ing a pilot called
The Team­sters
. For­get those flashy Per­sian immi­grants, the scarf-wear­ing women of Dear­born, or the sac­ri­le­gious Ital­ian stal­lions (and their tacky fil­lies) who pop­u­late the Gar­den State, this show is zero­ing in on a local tribe that I know well, thanks to my great grand­fa­ther, who fled pota­to-less Coun­ty Leitrim for Bean­town more than
160
years ago.
Accord­ing to
The Boston Her­ald
, A
&
E's pro­posed new series will ​
"
focus on the lives and strug­gles of mem­bers of Team­sters Local
25
," a union with a long, col­or­ful, and some­times trou­bled his­to­ry with the enter­tain­ment indus­try. Dorchester's own Mark Wahlberg, the son of a Team­ster, is col­lab­o­rat­ing on the project with Stephen Levinson.
Levin­son helped Wahlberg co-pro­duce The Entourage, a very pop­u­lar show that ran for eight sea­sons and recy­cled the actor's own real-life expe­ri­ences as an up-and-com­ing Hol­ly­wood star.
An IBT contender
The ambi­tious young labor leader who will be fea­tured in
The Team­sters
is Sean O'Brien, a good bud­dy of Wahlberg and Cam­bridge home­boy Ben Affleck. Sean is a sec­ond-gen­er­a­tion Local
25
mem­ber, whose career was nur­tured by his well-con­nect­ed father. He sports a shaved head, has demon­strat­ed some media savvy of his own, and is pop­u­lar with many rank-and-fil­ers in his local. He's also a recent addi­tion to the Inter­na­tion­al Broth­er­hood of Team­sters (IBT) exec­u­tive board, where he's been a loy­al sup­port­er of cur­rent IBT pres­i­dent James Hof­fa and no fan of Hoffa's feisty female crit­ic, Sandy Pope, from Team­sters for a Demo­c­ra­t­ic Union (an orga­ni­za­tion I've been involved with for many years).
Re-elect­ed by a large mar­gin for the fourth time last year, the
70
-year-old Hof­fa has yet to com­ment, pub­licly, on how he feels about the media spot­light shift­ing, so abrupt­ly, to anoth­er ​
"
Team­ster junior" much younger and more pho­to­genic than him­self. It's wide­ly known, local­ly and nation­al­ly, that O'Brien would like to become the third Local
25
pres­i­dent, since the IBT's found­ing, to serve in Hoffa's posi­tion in the post-Hof­fa era (when­ev­er that should begin). The sub­text of Wahlberg's show (if not the actu­al sub­ti­tle) could well be The Mak­ing of a President.
In the mean­time, it's not clear that becom­ing the next Snoo­ki —
Jer­sey Shore
​
'
s sin­gu­lar con­tri­bu­tion to real­i­ty TV star­dom — is real­ly the best career move for a would-be nation­al union leader. Giv­en the local cast of char­ac­ters (and out-of-town tal­ent) involved in The Team­sters, there's some risk that pre­vi­ous Hol­ly­wood con­cep­tions of blue-col­lar Boston will get all moshed togeth­er in ways that will not nec­es­sar­i­ly enhance labor's image, increase pub­lic under­stand­ing of what unions do, or even boost Broth­er O'Brien's upward mobil­i­ty in the IBT.
Marky Mark no more
Once bet­ter known local­ly — in his sag­gy pants and rap­per days — as ​
"
Marky Mark," Wahlberg has spent much of his sub­se­quent, more impres­sive act­ing career play­ing blue-col­lar guys in east­ern Mass­a­chu­setts. In
The Per­fect Storm
, he was part of a doomed fish­ing crew that nev­er made it back to Glouces­ter under the cap­tain­ship of George Clooney. In
The Depart­ed
, he was a hard-ass Boston police sergeant caught up in the san­guinary plot­ting of Irish mob­sters and dirty cops in Mar­tin Scorsese's fan­ci­ful re-imag­in­ing of the South Boston gang led by Whitey Bul­ger (who was bad­ly played, per usu­al, by Jack Nicholson).
A wily infor­mant for the FBI and broth­er of our long­time state sen­ate pres­i­dent, the real-life Whitey was final­ly pinched in San­ta Mon­i­ca last sum­mer, after
16
years on the lam; he now faces tri­al for
19
homi­cides, but, on the bright side, both Affleck and Matt Damon, plus a com­pet­ing Hol­ly­wood cre­ative team, are try­ing to make two more movies about his ser­i­al killing.
Most recent­ly, Wahlberg starred in The Fight­er, the sto­ry of a hard-luck junior wel­ter­weight from Low­ell, Mass., his over-ween­ing Irish-Catholic moth­er, and drugged-up ex-pug broth­er (bril­liant­ly por­trayed by Chris­t­ian Bale). This much bet­ter treat­ment of work­ing-class life, warts and all, upheld the local film­mak­ing tra­di­tion of Good Will Hunt­ing (a joint cre­ation of Affleck and Damon, before they became famous) and Mys­tic Riv­er, the dark Clint East­wood adap­ta­tion of a kid­nap-mur­der mys­tery by Boston nov­el­ist Den­nis Lehane.
The movie crew of Team­sters Local
25
rep­re­sents a small minor­i­ty of its
11
,
000
mem­bers. But it had a big hand in mak­ing all of these films, and many more, both good and bad. Local
25
mem­bers drove (and, in some cas­es, sup­plied) the wardrobe trail­ers used by vis­it­ing stars, chauf­feured them around town, and oth­er­wise did quite a bit of hang­ing about while the cam­eras rolled.
But Hollywood's love affair with Boston as an afford­able place to shoot has run hot and cold over the years, depend­ing on how much west coast pro­duc­tion com­pa­nies have ran afoul of Team­ster crony­ism, pay­roll padding, and oth­er forms of union corruption.
The much-pub­li­cized mis­be­hav­ior of Local
25
insid­ers, who worked on local movie sets in the past, nev­er reflect­ed well on the thou­sands of hon­est, hard-work­ing dri­vers and freight han­dlers employed at UPS and oth­er firms. For that rea­son alone, let's hope that Wahlberg keeps his Local
25
his­tor­i­cal flash­backs to a bare minimum.
One leg­endary Local
25
​
"
trans­porta­tion coor­di­na­tor," the much inves­ti­gat­ed but nev­er indict­ed James P. Fly­nn, even wan­gled bit parts for him­self — as a crim­i­nal court judge in
Good Will Hunt­ing
and, less anom­alous­ly, as a crew leader of Jamaican apple pick­ers in
Cider House Rules
.
The Cru­cible
was also made with­in Local
25
's New Eng­land juris­dic­tion — on Hog Island, north of Boston — but any Fly­nn entreaties to be cast as a Salem Puri­tan, cir­ca
1690
, were appar­ent­ly rebuffed (and wise­ly so because Jim­my was no Daniel Day Lewis).
If he was still active in Team­ster affairs today, Fly­nn could have been well cast in Ben Affleck's
The Town
. That
2010
film was set in Charlestown, the once grit­ty but now rapid­ly gen­tri­fy­ing Boston neigh­bor­hood where Local
25
has its head­quar­ters. As movie view­ers learned (in much dis­tort­ed fash­ion from Affleck's auto­mat­ic weapons-filled cops and rob­bers saga), some ​
"
Town­ies" — like the one he por­trayed — used to spe­cial­ize in armored car robberies.
Before too many ​
"
Toonies" — con­do-buy­ing yup­pies — moved into this poor and work­ing class Boston neigh­bor­hood, Charlestown was known for its ​
"
code of silence" (when the police came knock­ing about who might have pulled off the lat­est Brinks' job). As union-bash­ing
Boston Her­ald
colum­nist Howie Carr nev­er failed to observe, ​
"
the Hibern­ian High­way­man" respon­si­ble always includ­ed some card-car­ry­ing mem­bers of Local
25
. (In Affleck's film ren­di­tion of this felo­nious moon­light­ing, it's a very Ver­i­zon-like tele­phone tech­ni­cian who helps dis­arm the alarm sys­tem of a tar­get­ed bank in Har­vard Square and lat­er aids a fatal­ly botched heist at Fen­way Park.)
Real life in the town
O'Brien's pre­de­ces­sor as Local
25
pres­i­dent was George Cash­man, an equal­ly ambi­tious, self-styled ​
"
New Team­ster" who once saw him­self as a future nation­al leader of the IBT. Cash­man was elect­ed in
1991
, as a reformer who was going to change the prac­tices that led to movie crew scan­dals dur­ing the tenure of William McCarthy, the old guard Local
25
leader (and for­mer Arling­ton, Mass. neigh­bor of mine) who briefly served as nation­al IBT pres­i­dent in the late
1980
s. Unlike O'Brien, Cash­man came up the hard way; when he dared to chal­lenge the old lead­er­ship, a McCarthy sup­port­er pushed him down the stairs at the local union hall and broke his leg.
But more than a decade into his pres­i­den­cy, Cash­man had clear­ly reached an unsa­vory truce with Local
25
leg-break­ers. The Team­sters became the sub­ject of exten­sive report­ing in
The Boston Globe
about the con­tin­u­ing prob­lems of Hol­ly­wood stu­dios and local inde­pen­dent film­mak­ers. A fed­er­al grand jury was con­vened to inves­ti­gate alle­ga­tions of movie crew shake­downs that caused some pro­duc­tion com­pa­nies to boy­cott Boston.
Both local news­pa­pers were soon run­ning sto­ries about the use of union pres­sure tac­tics to hire con­vict­ed bank rob­bers, sev­er­al of whom were impli­cat­ed in the slay­ing of two armored car dri­vers. In one noto­ri­ous inci­dent, Fly­nn alleged­ly autho­rized the rough­ing up of IATSE mem­ber Susan Christy when she balked at turn­ing over her movie set snack-truck con­ces­sion to one of his cronies.
In response to bad ink — like
The Her­ald
edi­to­r­i­al charg­ing that Cash­man ​
"
and the thugs he allowed to oper­ate in Local
25
just about killed any hope of movie-mak­ing [in Mass­a­chu­setts]" — Cash­man made sev­er­al pil­grim­ages to L.A. to patch things up with the industry.
His Repub­li­can pal, Gov­er­nor Paul Cel­luc­ci, offered incen­tives like pub­lic fund­ing of a movie sound stage that was to be built in coop­er­a­tion with Bunker Hill Com­mu­ni­ty Col­lege (the Charlestown set­ting for
Good Will Hunt­ing
). Both before and after he was hit with a mul­ti-count fed­er­al indict­ment, Cash­man vig­or­ous­ly denied that he was per­son­al­ly guilty of any wrong­do­ing. In
2003
, how­ev­er, he and his Local
25
vice-pres­i­dent plead­ed guilty to charges of con­spir­a­cy, fraud, and/​or extortion.
As part of the plea deal that reduced his time in jail, Cash­man admit­ted arrang­ing for
19
peo­ple to be cov­ered by the union med­ical plan, even though they were not eli­gi­ble. Among the friends of Local
25
who received this cost­ly favor was John ​
"
Mick" Mur­ray, a con­vict­ed bank rob­ber and much-feared asso­ciate of Whitey Bul­ger. In his own bid for lenien­cy, Thomas DiS­il­va, the Local
25
employ­er impli­cat­ed in the health care scam, told fed­er­al pros­e­cu­tors about ille­gal pay­ments that Cash­man received from his truck­ing com­pa­ny and anoth­er firm that owed mon­ey to a Team­ster pen­sion plan.
Cash­man him­self was not required to coop­er­ate with the feds in any fur­ther prob­ing of the movie crew, which man­aged to escape fur­ther indictments.
Some rea­son­able doubt in Southie?
While Local
25
offi­cials await their
15
min­utes of fame
10
years lat­er, South Boston mem­oirist Michael Patrick Mac­Don­ald has already expressed con­cern about pos­si­ble sen­sa­tion­al­ism in the
Jer­sey Shore knock-off titled ​

"

Southie Pride"
now being filmed for MTV in his old neigh­bor­hood, on the oth­er side of the city from Charlestown.
Mac­Don­ald is the author of
East­er Ris­ing
and
All Souls
. Both books draw on his expe­ri­ence, grow­ing up as one of
11
chil­dren raised by a sin­gle moth­er on wel­fare in the Old Colony pub­lic hous­ing project when it was part of Whitey's drug deal­ing turf. He doubts that Hol­ly­wood is real­ly capa­ble of deal­ing with the com­plex­i­ty of life in a chang­ing work­ing-class com­mu­ni­ty like ​
"
Southie."
As he told
The Her­ald
this month: ​
"
They're deal­ing with a place that has a his­to­ry of orga­nized crime and class dis­par­i­ty issues … things that could eas­i­ly be messed with in a way that's just wrong. When you're deal­ing with real­ly impor­tant issues that affect people's lives at the core … it's wrong to mess around."
One long­time Boston truck dri­ver, a Team­ster who did not want to be iden­ti­fied, is sim­i­lar­ly wor­ried about A
&
E's project. ​
"
What if Local
25
looks too much like Team­sters of the past?" he asks. ​
"
Is this movie thing just going to be a puff piece for Sean, pol­ish­ing his image for a run as inter­na­tion­al president?"
Nev­er­the­less, my Team­ster source remains hope­ful that some help­ful glints of social real­i­ty might actu­al­ly shine through. In any TV show about the ben­e­fits of union­ism, ​
"
we would want the mem­bers to be front and cen­ter," he told me. ​
"
The work­place lead­ers –the stew­ards – would be shown orga­niz­ing, defend­ing work­ers rights, and fight­ing against employ­ers, while at the same time dis­agree­ing, when nec­es­sary, with their own high­er-lev­el elect­ed union officials."
Ide­al­ly, he not­ed, a real­i­ty show could ​
"
demon­strate how a union can build uni­ty among work­ers regard­less of their race, gen­der, sex­u­al ori­en­ta­tion or immi­gra­tion sta­tus. It would illus­trate work­ing-class pow­er and union strug­gles for bet­ter edu­ca­tion and child care, qual­i­ty health cov­er­age, and more jobs for return­ing veterans."
Whether those lofty polit­i­cal goals will ever be achieved by A
&
E remains to be seen. If not, when
The Team­sters
final­ly airs (for a short or longer run), there may be some labor view­ers, inside and out­side of Local
25
, long­ing for the good old days when the ​
"
code of silence" still pre­vailed in Charlestown.
When he was not watch­ing movies about Boston, Steve Ear­ly worked as a Boston-area union rep­re­sen­ta­tive for near­ly

30

years. He is the author of
Embed­ded With Orga­nized Labor
(Month­ly Review Press,

2009

) and
The Civ­il Wars in U.S. Labor
(Hay­mar­ket Books,

2011

). He can be reached at Lsupport@​aol.​com.
Steve Ear­ly worked for 27 years as an orga­niz­er and inter­na­tion­al rep­re­sen­ta­tive for the Com­mu­ni­ca­tions Work­ers of Amer­i­ca. He is the author of sev­er­al books, includ­ing Refin­ery Town: Big Oil, Big Mon­ey, and the Remak­ing of an Amer­i­can City (Bea­con Press).