The International Precariat
Foreign correspondents like James Foley, abducted in Syria, are at the most dangerous edge of the freelance economy.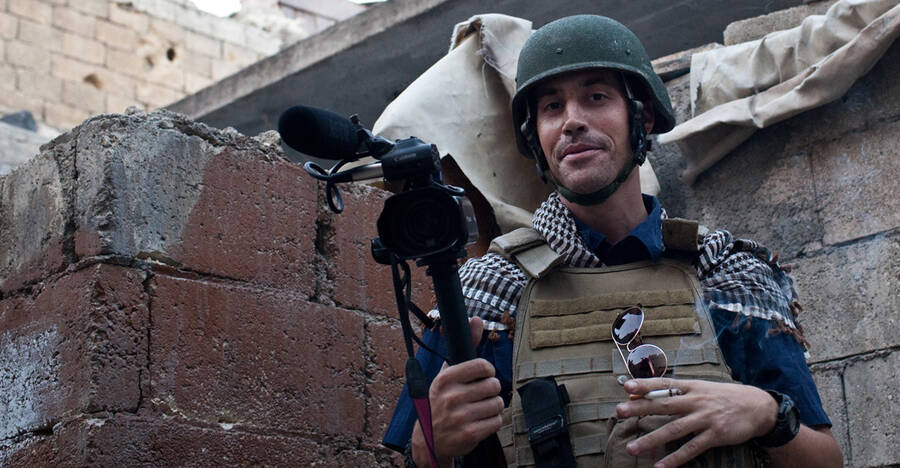 On Thanksgiving Day 2012, American freelance reporter James Foley vanished. Unidentified men wielding AK-47s pulled him from a car in the northwest Syrian province of Idlib, where government and rebel forces had been clashing, and drove away. Many news reports and a family appeal for his release at Free​James​Fo​ley​.org have described him as ​"kidnapped," but kidnappers tend to make demands. Unfortunately, there have been none during the months since — just awful silence.
"It's the freelancer's conundrum taking bigger risks to beat staffers," Jim said in a Newsweek story published a few weeks before his abduction. "I think it's just basic laws of competition; you need to have something the staffers don't, but in a conflict zone that means you take bigger risks: go in sooner, stay longer, go closer."
Jim had spent most of the previous five years reporting in war zones: first Iraq, then Afghanistan, Libya and Syria. I was lucky enough to call him a friend and colleague — we lived together as students in Northwestern University's graduate journalism program, and he contributed stories to In These Times while I was a staff editor. He is a writer and videographer and has filed stories for news organizations including GlobalPost, Agence France-Presse, CBS, PBS and CNN.
But for virtually his entire career in journalism, Jim has also been a freelancer piecing together a living in a field that has been falling to pieces since he entered it in 2008 at the depths of the recession. It's hardly news, of course, that the news industry is collapsing and increasingly reliant on freelancers to generate content for the Internet's hungry maw and shrinking newspapers. Less noticed is that much of the U.S. economy's so-called recovery has been built on the backs of a new, growing class of ​"perma-temp" workers. And that for decades companies have been expanding the precarious ranks of contract/​freelance/​temp workers while reducing the type of employment we still instinctively associate with the word ​"job."
Freelancing isn't easy for most, despite myriad self-help books detailing the glory of being your own boss and setting your own schedule. But for journalists reporting from war zones, the most dangerous edge of America's growing freelance economy, it can be fatal.
​"If you are a staffer, you can afford everyone that protects you," says Stephen Franklin, a former Chicago Tribune reporter who covered five wars and was nearly killed in Beirut in 1982. ​"If you are a freelancer, you have little support: no money for equipment, for drivers, for back-up, for medical equipment, for satellite phones. There's no question there's a difference, and it is almost a fatal difference."
Jim Foley was just one of scores of journalists who disappeared or were killed while working in 2012, one of the deadliest years on record for reporters in no small part because of the conflict in Syria.
According to the Committee to Protect Journalists (CPJ), which has tracked violence against journalists since 1992, 19 of the 70 journalists killed in 2012 were freelancers. By contrast, in 1994, when 66 journalists were killed, nine were freelancers.
Especially since 2006, there's a trend in these grim numbers: More and more of the dead are freelancers.
The exact reasons for this increase are obscured by the fog of war. Is it because freelancers lack the budget for armed security while in a combat zone? Do they lack the experience and training to recognize and avoid fatal risks? What is certain is that in recent years, most U.S. news organizations have dismantled expensive foreign bureaus. When wars and other events abroad demand attention, these organizations now turn to freelancers to fill the news hole.
​"The whole model that made me a foreign correspondent has been blown up," says Overseas Press Club Foundation President Bill Holstein, who reported from Hong Kong for United Press International in the early 1980s. ​"Editors and producers have resorted to using freelancers on a much wider, systematic scale. Since so many of them are young, they lack knowledge about how to operate in dangerous places."
Responsibility to protect?
Jim was no cub war reporter — he embedded with the U.S. Army in Iraq and Afghanistan between 2008 and 2010, and after being ambushed by government forces on a battlefield in Libya in early 2011, was imprisoned for 45 days.
Jim took responsibility for protecting himself by taking a hostile-environment weekend course in 2007 while in graduate school (I was with him), and a battlefield medical training course in April 2012 through Reporters Instructed in Saving Colleagues (RISC), the organization founded by writer Sebastian Junger after photojournalist Tim Hetherington's death in Libya in 2011. He wore a flak jacket and helmet, and carried painful lessons from his ordeal in Libya.
​"Now more than anything, I have a sense that no short-term news story that involves an adrenaline fix is worth the pain of what could happen if you don't make that decision to step back and assess the situation before moving forward," Jim wrote in essay included in GlobalPost's 2012 Field Guide for Correspondents.
Reporters in war zones are ultimately responsible for their own safety, but the question is: Has a competitive freelance environment forced reporters to take unreasonable risks and put themselves in harm's way? And if so, should news outlets be held partly responsible for protecting them?
Jim had a clear answer to the first question: ​"It's the freelancer's conundrum taking bigger risks to beat staffers," he said in a Newsweek story published a few weeks before his abduction. ​"I think it's just basic laws of competition; you need to have something the staffers don't, but in a conflict zone that means you take bigger risks: go in sooner, stay longer, go closer."
Jim was on the front lines not only of war, but of a U.S. industry and economy increasingly reliant on freelancers. The tragic irony is that some freelancers may be taking fatal risks to survive in an era when staff jobs are increasingly scarce and pay rates are stagnant.
High risk, low reward
The share of the U.S. labor market comprised of contractors, freelancers or consultants has increased by almost half in the last decade, to about 30 percent, says Richard Greenwald, a historian currently at work on a book titled The Death of 9-5: Permanent Freelancers, Empty Offices and the New Way America Works. Greenwald has called the shift away from traditional 9-to-5 jobs a ​"sea change" in the American workplace that ​"will be as profound for 21st century as the Industrial Revolution's shift from farms to factories was for the 19th century. One of the fastest growing contingent worker groups today is college-educated, white-collar professionals. They grew up thinking they would lead lives of economic security and corporate advancement."
Of course, aspiring (and current) foreign correspondents aren't dreaming of corporate advancement. They're drawn to the thrill of travel, the privilege of telling important stories, the obligation to bear witness to history. Independence was always part of the allure.
But independent journalists in conflict zones see the instability of our freelance economy up close, both physically and financially. The vast majority can't afford the security detail often provided to staffers. Many travel with other journalists to save money on drivers, translators and fixers, as Jim did. They scrape by, living article to article, splitting payment with those who helped them report a story.
And those payments are shockingly low: Major national publications, including outlets like the Los Angeles Times, Foreign Policy, and Daily Beast/​Newsweek, pay between $100 and $500 for articles that can take weeks to produce, freelancers say.
​"The pay is terrible," says Franklin, a former president of the Society of Professional Journalists' Chicago chapter. ​"Last summer, I reported along the Turkish-Syrian border, visiting Syrian refugee camps. I did my own translations and hired a young Syrian fixer who worked with me. I got paid about $250 for each story." (His costs were offset by a grant from the Pulitzer Center on Crisis Reporting.)
Worst of all, this is not a case of young and adventurous journalists paying their dues in order to land staff positions at established outlets. Those jobs have mostly disappeared; perpetual freelancing may be the new norm.
​'Luck on top of all else'
Jim is one of the few who found a stable job in journalism waiting for him after returning home. After being released by the Libyan government and returning home in 2011, GlobalPost, which had helped negotiate his release, offered him a deputy editor position at its Boston headquarters. He accepted, but after a few months quit to report from Libya during the final months of Muammar Gaddafi's regime — he was committed to covering the Arab Spring uprisings. (Fluent in Spanish, Jim also declined GlobalPost​'s offer to become a correspondent in Latin American.)
A web-based organization dedicated to international news that launched in 2009, GlobalPost relies primarily on a network of freelancers around the world who are paid by the article. (Its ​"senior correspondents" work as full-time contractors.) It is the only U.S. outlet I know that requires freelancers reporting from conflict areas to have received hazardous-environment training. If they have not, it will pay for the courses, which tend to be prohibitively expensive for freelancers.
​"In any planned coverage of a conflict zone, the training should be a prerequisite," says Phil Balboni, GlobalPost​'s president and CEO. ​"I don't think in general we have any influence over the conduct of the participants in conflict zones, so the responsibility falls to the news organization to take the needed precautions."
But Balboni, a former foreign correspondent who is personally managing efforts to locate Jim, doesn't think freelancers would be any safer if they could afford or were provided with armed security guards.
​"We don't feel it makes someone any more safe," he says. ​"If you have a determined group of people who want to take you, they will take you." He cited the recent case of NBC chief correspondent Richard Engel, who in December was seized along with his four-person crew and security guard in the same Syrian province as Jim. They managed to escape unharmed less than a week later, after a firefight at a rebel-held checkpoint.
Meanwhile, a patchwork of organizations like RISC and the International News Safety Institute are working to provide freelance correspondents with potentially life-saving training. The Overseas Press Club Foundation, which awards scholarships to young aspiring correspondents, recently launched ​"Global Parachute," an online closed-access platform that allows reporters and editors to ​"exchange valuable information that will enhance news-gathering and maybe even be life-saving."
But this patchwork of support is a far cry from the training and security once paid for by news organizations flush with cash. For now, an inconstant force in war may be struggling freelancers' most important ally.
​"One critical point is sheer luck," says Stephen Franklin. ​"I can think of a dozen times when there were bombs, or bullets or an explosion that were not far from me and somehow nothing happened. Luck on top of all else."
Now more than ever, journalism is more of a calling than a career. We should honor the journalists who assume enormous risk to tell important stories, but we must not ignore the larger context that makes them even less safe on 21st-century battlefields. The growing freelance economy pushes risk onto workers, nowhere more starkly than war correspondents. Conflict reporters like Jim — especially Jim — have always needed luck to survive. But increasingly, so do millions of other freelance workers.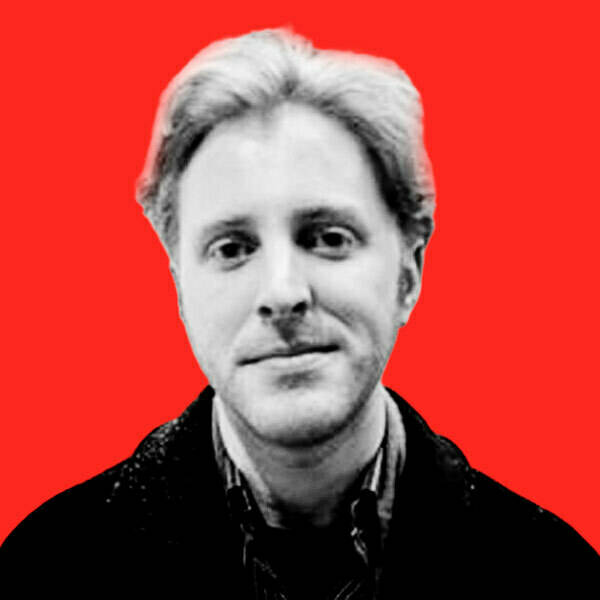 Jeremy Gantz is an In These Times contributing editor working at Time magazine.