He's back. And he's got your back.
In a perfect world, there would be room for debate about the role of independent parties. But thanks to Bush, this world is far from perfect.
Yes, Ralph Nad­er has thrown down that with­er­ing, raggedy old gaunt­let in one more tire­some bid for the pres­i­den­cy. Our mod­ern-day Don Quixote will mount his high horse, yet again, to announce why he believes he is the only true inde­pen­dent can­di­date for the White House.
Fol­low­ing Nader's Feb. 24 announce­ment that he is run­ning as an inde­pen­dent can­di­date, the New York Times not­ed that ​"reac­tions from the Demo­c­ra­t­ic can­di­dates on Sun­day ranged from dis­dain­ful to dismissive."
To say the least.
Nad­er. The mere men­tion of that par­tic­u­lar n‑word gives me the hee­bie jeebies.
For decades, Nad­er was a hero to pro­gres­sives who cher­ished con­sumer and envi­ron­men­tal rights. He was the advo­cate extra­or­di­naire, revered for his attacks on cut­throat cor­po­rate inter­ests that were steal­ing the Amer­i­can dream and soil­ing the environment.
At 74, he has launched four runs for the pres­i­den­cy. That's at least two too many.
In 2004, he end­ed up with about 1 per­cent of the vote.
Nader's insis­tence on hog­ging the elec­toral lime­light in 2000 siphoned off cru­cial sup­port from Demo­c­ra­t­ic nom­i­nee Al Gore and helped sweep in our most dis­as­trous pres­i­dent ever. Can you say Hal­libur­ton? The Iraq inva­sion? No Child Left Behind? The Patri­ot Act? The attor­ney gen­er­al witch­hunt? The sub­prime mess?
No doubt Gore deserves a good dose of blame. He ran a mediocre and schiz­o­phrenic cam­paign. He shunned the best thing he had going – Bill Clin­ton. Still, the for­mer vice pres­i­dent went on to tell us some Incon­ve­nient Truths and win a Nobel Peace Prize.
Nad­er says he's got your back. He is doing this for you. He says the oth­er can­di­dates are not talk­ing about our ​"bloat­ed" mil­i­tary bud­get, cor­po­rate crim­i­nals and the lead­ing polit­i­cal par­ties' abuse of the elec­toral system.
But it's real­ly all about Ralph, who has emerged after four years in the wilder­ness to dis­cov­er that Democ­rats may have the best shot at com­plete con­trol of D.C., in a long, long time.
Sen. Barack Oba­ma (D‑Ill.), for his part, is not the mes­si­ah – despite his cult-like fol­low­ing. Oba­ma, once a sol­id pro­gres­sive, is now run­ning at break­neck speed toward the cen­ter. At the Feb. 26 debate in Cleve­land, he cheer­i­ly told vot­ers that he is no lib­er­al. Yet Oba­ma is the only wall between 100 more years in Iraq and eco­nom­ic dis­as­ter at home.
Mean­while, Nad­er is try­ing to hold on to that minis­cule pin­point of lime­light and just a few more headlines.
It's pathet­ic.
Yes, maybe I'm mean and unfair. The 2000 elec­tion deba­cle was mean and unfair too, and Nad­er had a hand in it. Yes, maybe mar­gin­al­iz­ing Nad­er goes against the grain of America's demo­c­ra­t­ic tra­di­tions of inclu­sion and inde­pen­dence. As a pro­gres­sive, I am gen­er­al­ly sym­pa­thet­ic to those arguments.
But in a per­fect world, there would be room for a spir­it­ed and sub­stan­tive debate about the role of inde­pen­dent par­ties in Amer­i­can pol­i­tics today. Thanks to George W. Bush, how­ev­er, this world is far from perfect.
The day after his announce­ment, Nad­er appeared on Ron Silver's dai­ly talk show on Sir­ius radio. He told Amer­i­cans that we must ​"remem­ber our his­to­ry." ​"The best ideas in Amer­i­can his­to­ry have come from small par­ties," he intoned. ​"Nor­man Thomas, the Social­ist Par­ty, he ran for pres­i­dent five times, he put forth social secu­ri­ty, unem­ploy­ment com­pen­sa­tion, the pro­gres­sive income tax, labor standards … ."
My friend, the late Jim Wein­stein, could tell Nad­er a few things about his­to­ry. In fact, he did. In 2001, Wein­stein, the founder of In These Times and an astute his­to­ri­an of the left, drew a bar­rage of brick­bats with his piece, ​"Let's Crash the Par­ty (Instead of Throw­ing Our Own)."
Revis­it­ing the 2000 deba­cle, Wein­stein wrote that, ​"instead of build­ing a con­stituen­cy for his ideas, as he claimed to be doing, Nad­er divid­ed an already exist­ing one and did a ter­ri­ble dis­ser­vice to pro­gres­sives. Clear­ly, the con­stituen­cy for Nader's ideas is much greater than his fol­low­ing. For every per­son who cast a vote for Nad­er, there were at least 10 who shared his views on many issues but vot­ed Democratic."
Nad­er cre­at­ed a gulf among pro­gres­sives that led his fol­low­ers ​"up a blind alley, where they may be lost for some time to come."
Jim was so right then – and now.
Nad­er, get lost.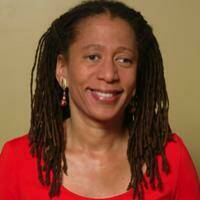 Lau­ra S. Wash­ing­ton
, an
In These Times
con­tribut­ing edi­tor, is a colum­nist for the
Chica­go Sun-Times
and polit­i­cal ana­lyst for ABC
7
‑Chicago.