The New Right's Rabid Watchdog
The only political party linked to organized 'voter fraud' in 2012 was the one loudly denouncing it.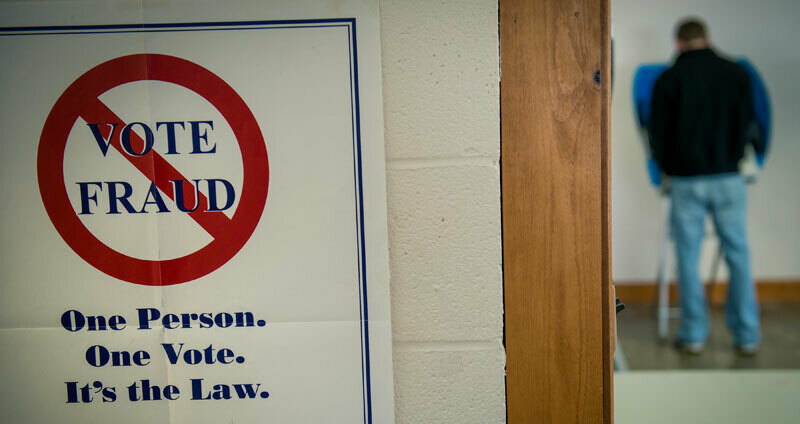 Wisconsin Rep. Paul Ryan evolved from your typical wingnut in the House to the man who might have been vice president. A boyishly handsome pol who, with a twinkle in his eye, proposes gutting Social Security and Medicare, Ryan is walking proof of the extent to which the Right has infiltrated America's mainstream.
On September 28, the Los Angeles Times reported that election officials in 11 Florida counties "have uncovered potentially fraudulent voter registration forms submitted on behalf of the state GOP."
What was once repugnant has become respectable, but it didn't happen overnight.
On the Left, it has become de rigueur to pooh-pooh the Tea Party's rise as an Astroturf movement fertilized by the ill-gotten gains of union-busting billionaires. In short, this (self-serving) line of reasoning maintains, we have nothing to learn from the Tea Party.
​"Anyone who says that is completely wrong," says Lisa Graves, the executive director of the Center for Media and Democracy in Madison, Wis. (See Graves' ​"Spotlight on Dark Money.") She continues:
What those lessons are may be in dispute. And whether those lessons are replicable is questionable, given the amount of dark money that is flowing behind the scenes to back it up. But there is a lot to be learned from the Tea Party and some of it is very worrisome.

Local Tea Party groups are small and tout their independence, but many of their activities are nurtured and sustained by stealthily funded groups like David Koch's Americans for Prosperity, FreedomWorks, the Sam Adams Alliance, American Majority and Media Trackers, which feed them propaganda and stoke their fears with disinformation. The Tea Party — its infrastructure and its members — has become the ​"lay" Republican Party, and they are being deployed to do things that the party normally would do. Of course, there are remnants of the Republican establishment who are concerned about this. [Indiana Sen. Dick] Lugar was taken down and [Utah Sen. Orrin] Hatch was nearly taken down. If these two senators, who have voted with the GOP almost all the time, are not pure or harsh enough for the Tea Party machine — that gives one a flavor of the Tea Party agenda.
​'The way to be effective'
The Right's ascendancy has its origin in the mid-1970s when direct mail fundraiser Richard Viguerie (who founded Conservative Digest), political strategist Paul Weyrich (who co-founded the Heritage Foundation) and a number of other smart, conservative activists built what they hailed as the ​"New Right."
In 1981, in The New Right: We're Ready to Lead, Viguerie wrote that their movement-building strategy included the creation of an alternative media. ​"Thanks to the New Right, the ​'people's right to know' — which the establishment media pay loud lip-service to, when it serves their own purposes — finally became a reality."
At the time, Paul Ryan was 11.
In 2004 — 23 years later — Viguerie, on tour promoting another book, America's Right Turn: How Conservatives Used New and Alternative Media to Take Power, spoke with C-SPAN's Brian Lamb. He explained that the difference between conservatives and liberals is that conservatives have a strategic commitment to building a movement that will one day take power. And, with words that the loosey-goosey, extra-parliamentary Left would do well to heed, Viguerie explained the role the Republican Party will play in enabling the New Right to take power. ​"I vote Republican," he said. ​"But first and foremost, I am a conservative. And I'm a Republican only because that's the way to be effective." He continued, ​"Early on, we thought of this as a marathon, and we're going to be doing this for decades and decades."
Part of building that movement was establishing the National Journalism Center (under the auspices of Young Americans for Freedom) to nurture New Right media warriors. The center, based in Herndon, Va., spawned the careers of valkyrie populi Ann Coulter and The American Spectator Senior Editor John Fund, author of Stealing Elections: How Voter Fraud Threatens Our Democracy.
​"Voter fraud" is the canard that crafty conservatives have invented to give themselves cover as they work to suppress the voting rights of populations that tend to vote Democratic.
One of the key players in this voter fraud charade is the Franklin Center, founded in 2009 with the help of the Sam Adams Alliance, a Koch brothers-funded think tank. The Franklin Center's ostensible purpose is to compensate for the decline of regional reporting in newspapers, and help train and support ​"journalists working to detect and expose corruption and incompetence in government at the state and local levels."
In 2010, the center established Statehouse News Online, which is a rightwing state and local wire service that has 24 state bureaus, such as Nebraska Watchdog, Florida Watchdog and Wisconsin Reporter. This content is aggregated for a national audience on the site Watch​dog​.org. It is not a stretch to say that the center and its state satellites are the alternative media apparatus of the American Legislative Exchange Council (ALEC), an organization that the Franklin Center's media operation defends vociferously.
ALEC has promoted model voter ID legislation in states around the country in order to combat ​"voter fraud." And from October 2 through November 5, Statehouse News Online affiliates published 38 stories about ​"voter fraud" (22 of which focused supposed fraud in the five swing states of Colorado, Ohio, Florida, Virgina and Wisconsin).
The Franklin Center doth protest too much, methinks.
The NRC's voter registration scam
There has been one big voter fraud story in 2012: the electoral crime committed by firms controlled by Nathan Sproul, former head of both the Arizona Republican Party and the Arizona Christian Coalition. Sproul has a history of trying to subvert the democratic process.
In the 2004 general election campaign, the Republican National Committee (RNC) paid Sproul more than $8 million for consulting services. A voter registration worker employed by Sproul that year in Nevada told reporters: ​"We caught [my supervisor] taking Democrats out of my pile, [and] hand[ing] them to her assistant, and he ripped them up right in front of us." Sproul employees in Oregon said they had done the same thing. In Minnesota, workers told reporters they were fired for bringing in forms signed by Democrats.
As a result of such reports, Sens. Patrick Leahy (D-Vt.) and Ted Kennedy (D-Mass.) formally requested that the Justice Department investigate Sproul's voter shenanigans, but the request was denied by then-Attorney General John Ashcroft's Justice Department.
More recently, between November 2011 and March 2012, the Romney campaign paid one of Sproul's companies $70,000 to gather signatures. And earlier this year, the RNC ordered state Republican parties in the seven swing states of Wisconsin, Virginia, Ohio, Florida, Colorado, North Carolina and Nevada to hire the services of Strategic Allied Consulting, a Tempe, Ariz., firm owned by Sproul.
The state parties paid at least $3.1 million for Sproul's door-to-door canvassing and voter registration services. They were then reimbursed by the RNC, according to the Los Angeles Times. And again, as in 2004, alleged criminal activity reared its head.
On September 28, the Los Angeles Times reported that election officials in 11 Florida counties ​"have uncovered potentially fraudulent voter registration forms submitted on behalf of the state GOP." Asked about his relationship with the Republican Party, Sproul told the Los Angeles Times that the RNC ​"asked us to do [the job] with a different company's name, so as to not be a distraction from the false information put out in the Internet."
More recently, allegations of voter fraud committed this year by workers employed by Sproul companies have surfaced in North Carolina, Colorado, Nevada and Virginia. Three Democratic congressmen have called on Attorney General Eric H. Holder to open an investigation. The Justice Department is reviewing that request.
Hear no fraud, see no fraud
It's no surprise that the Franklin Center's Statehouse News Online has failed to cover the Sproul scandal. What is disturbing is the relative lack of mainstream news coverage. After all, this is a scandal that involves the RNC surreptitiously hiring a shady consultant with a long history of alleged voter registration fraud to run the GOP's voter registration program in critical swing states like Florida.
Recall the national uproar over ACORN and allegations of similar voter registration fraud in 2009. It was a huge — and manufactured — scandal.
So what's the difference? As Viguerie has explained, over the decades, and as part of its long term strategy to take power, the New Right has built a net- work of alternative media outlets, think tanks, political operatives and elected officials, the likes of which progressives cannot begin to match. And it's why they control the national conversation.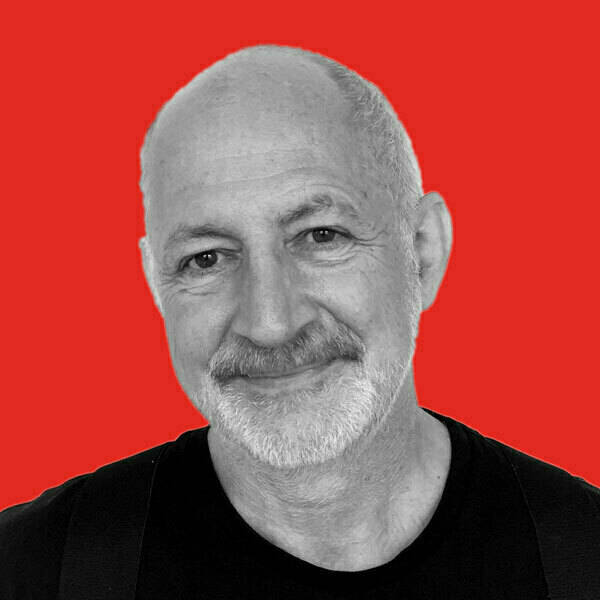 Joel Bleifuss, a former director of the Peace Studies Program at the University of Missouri-Columbia, is the editor & publisher of In These Times, where he has worked since October 1986.