Fracking 'Boom Towns' Rife with Workplace Accidents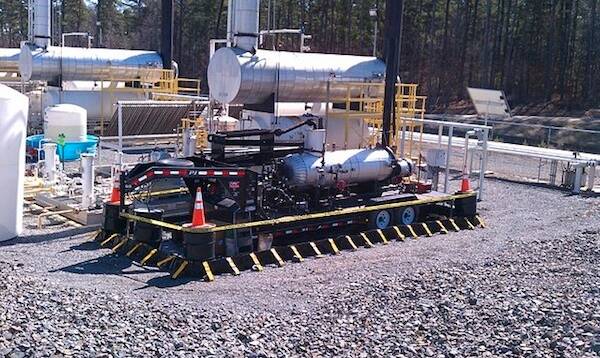 A recent sto­ry in The New York Times doc­u­ment­ed the spike in seri­ous injuries and health prob­lems in North Dako­ta ​"oil patch" boom towns, where hydraulic frac­tur­ing (frack­ing) for oil and nat­ur­al gas has caused a rapid influx of workers.
Times reporter John Eligon writes:
The patients come with burns from hot water, with hands and fin­gers crushed by steel tongs, with injuries from chains that have whip­sawed them off their feet. Ambu­lances car­ry man­gled, blood­ied bod­ies from acci­dents on roads packed with trucks and heavy-foot­ed drivers.
Along with such injuries, work­ers also suf­fer from ill­ness­es and phys­i­cal and emo­tion­al prob­lems relat­ed to the work and lifestyle, such as the impacts from work­ing out­side in freez­ing weath­er, emo­tion­al iso­la­tion, poor nutri­tion, drug use, heavy drink­ing and epi­demics of sex­u­al­ly trans­mit­ted dis­eases that are all com­mon among tran­sient work­ers. Women in boom towns — both long-time res­i­dents and new work­ers — also report the great­ly height­ened threat of rape, sex­u­al assault and domes­tic violence.
And none of this takes into account the wide­ly report­ed poten­tial of adverse health effects for work­ers and local res­i­dents face from the tox­ins relat­ed to oil and gas extrac­tion — from the unknown chem­i­cals used in frack­ing flu­id to the pos­si­bil­i­ty of methane in drink­ing water to the diesel emis­sions from heavy equip­ment. Penn­syl­va­nia last year passed a ​"gag rule" allow­ing physi­cians access to infor­ma­tion about oth­er­wise-secret chem­i­cals used in frack­ing, but they can't share the infor­ma­tion with patients or even oth­er physicians.
Even as recent booms in ​"uncon­ven­tion­al" oil and gas deposits from Pennsylvania's Mar­cel­lus Shale to North Dakota's Bakken Shale have cre­at­ed great wealth for fos­sil fuel com­pa­nies, land spec­u­la­tors and equip­ment sup­pli­ers, the Times notes that a dis­pro­por­tion­ate num­ber of the work­ers lack health insur­ance. That means local hos­pi­tals and gov­ern­ment providers wrack up mas­sive debts because of uncom­pen­sat­ed treat­ment. The Times details one hos­pi­tal that saw its ambu­lance vis­its increase four-fold and its debt increase 2,000 per­cent to $1.2 mil­lion over the past five years.
As the health care sit­u­a­tion shows, munic­i­pal bud­gets and admin­is­tra­tions often can't keep up with the sud­den influx of res­i­dents need­ing ser­vices and infra­struc­ture – an influx that can dis­ap­pear almost overnight if the gas or oil deposit is sud­den­ly deemed uneco­nom­i­cal based on con­stant­ly shift­ing mar­ket fac­tors. (Nation­al Pub­lic Radio doc­u­ment­ed the social and eco­nom­ic impacts of this phe­nom­e­non in its mul­ti-media project ​"Boom­town.")
Shale oil and gas extrac­tion is a high­ly tran­si­to­ry and spec­u­la­tive indus­try in which com­pa­nies rarely make long-term com­mit­ments to either field employ­ees or the com­mu­ni­ties where they locate. Work­ers are usu­al­ly hired on con­tracts, paid high wages but often with­out ben­e­fits. Boom towns dri­ve up the wages of even ser­vice indus­try jobs like fast food, iron­i­cal­ly cre­at­ing com­pe­ti­tion for hos­pi­tals try­ing to hire low­er-lev­el staff, accord­ing to the Times. While $20-an-hour wages for unskilled ser­vice jobs might seem a bless­ing for rur­al areas, the boom town effect also means that the cost of liv­ing and of rent sky­rock­ets dis­pro­por­tion­ate­ly. (Anoth­er recent New York Times sto­ry not­ed peo­ple becom­ing home­less after migrat­ing to Wyoming for oil indus­try jobs.)
The U.S. Cham­ber of Commerce's Insti­tute for 21st Cen­tu­ry Ener­gy is in the process of a sweep­ing three-part study cat­a­logu­ing the job and eco­nom­ic impacts of shale oil and gas extrac­tion across the coun­try. The first two parts, released in Octo­ber and Decem­ber, said the indus­tries have already account­ed for 1.75 mil­lion jobs nation­al­ly and will cre­ate 3.5 mil­lion jobs by 2035. Run­ning a data mod­el devel­oped by the Depart­ment of Agri­cul­ture and wide­ly used by var­i­ous indus­tries, the Cham­ber cat­a­logued the direct, indi­rect and induced jobs cre­at­ed by uncon­ven­tion­al shale oil and gas extrac­tion and explo­ration. Indi­rect jobs include sup­pli­ers and ser­vices direct­ly linked to the indus­try, while induced jobs are cre­at­ed by the influx of peo­ple and mon­ey into a com­mu­ni­ty — cov­er­ing every­thing from restau­rants and gro­cery stores to exot­ic danc­ing to the arts…and health care.
The Cham­ber study said frack­ing for oil and gas has, for exam­ple, has already cre­at­ed more than 2,000 health care jobs in Illi­nois, even though explo­ration for shale gas is still in the rel­a­tive­ly ear­ly stages and it's not clear it will ever take off com­mer­cial­ly. The study says that almost 4,000 ambu­la­to­ry health care and hos­pi­tal jobs have already been cre­at­ed in North Dako­ta by uncon­ven­tion­al oil and gas, part of a grand total of more than 71,000 jobs cre­at­ed by frack­ing statewide — a par­tic­u­lar­ly strik­ing amount since the whole state pop­u­la­tion is only 700,000. In Louisiana, the study says, more than 2,000 health­care jobs have already been cre­at­ed by uncon­ven­tion­al oil and gas and more than 4,000 will be cre­at­ed by 2035.
An unre­lat­ed Illi­nois State Uni­ver­si­ty study using the same mod­el pre­dicts that just the explorato­ry stages of frack­ing in Illi­nois could cre­ate up to 47,000 jobs, with ​"pri­vate hos­pi­tals" and ​"health prac­ti­tion­ers" being among the cat­e­gories of high job creation.
It is unclear how close­ly the health care job pre­dic­tions are tai­lored to the demo­graph­ics of the new work­ers attract­ed by oil and gas and/​or the high injury rates of these jobs. But it's hard not to see irony in the fact that indus­try back­ers are tout­ing the job cre­ation ben­e­fits in the health care field even while this means injury and ill­ness for work­ers, debt and stress for local hos­pi­tals, and pos­si­bly a last­ing impact on the health of and health care ser­vices avail­able to local res­i­dents long after the job boom has fad­ed away.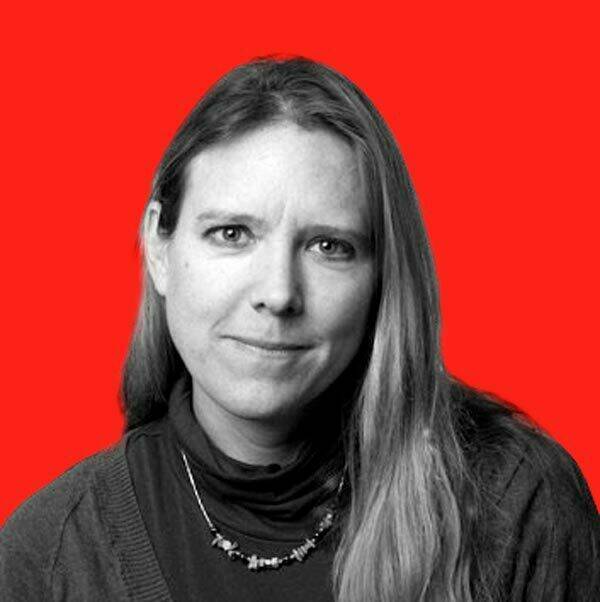 Kari Lyder­sen
is a Chica­go-based reporter, author and jour­nal­ism instruc­tor, lead­ing the Social Jus­tice
&
amp; Inves­tiga­tive spe­cial­iza­tion in the grad­u­ate pro­gram at North­west­ern Uni­ver­si­ty. She is the author of May­or
1
%: Rahm Emanuel and the Rise of Chicago's
99
%.