The Radical Conservative
Vietnam veteran and author Andrew Bacevich on American decadence and the failure of the Iraq War.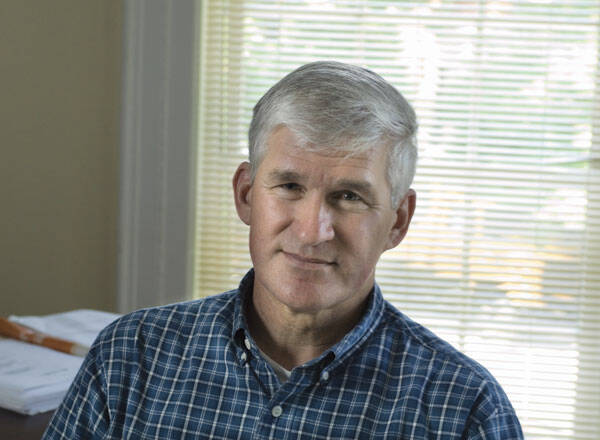 At least at first glance, Andrew Bace­vich might seem an unlike­ly can­di­date to have become one of the Iraq War's fiercest crit­ics. A grad­u­ate of West Point and a Viet­nam War vet­er­an, Bace­vich spent 23 years in the mil­i­tary before retir­ing as a colonel. In the late 1990s and ear­ly 2000s, he con­tributed to the con­ser­v­a­tive Week­ly Stan­dard and Nation­al Review. These days, how­ev­er, his writ­ing is much more like­ly to appear in The Nation.
I don't think presidents govern--administrations do. You have to look at the people they bring in.
But it's dif­fi­cult to say whether this marks a change in Bacevich's prin­ci­ples or those of the Amer­i­can con­ser­v­a­tive move­ment. As he wrote in his 2005 book, The New Amer­i­can Mil­i­tarism, ​"My dis­en­chant­ment with what pass­es for main­stream con­ser­vatism, embod­ied in the present Bush admin­is­tra­tion and its groupies, is just about absolute. … [M]y views have come to coin­cide with the cri­tique long offered by the rad­i­cal left: It is the main­stream itself, the pro­fes­sion­al lib­er­als as well as pro­fes­sion­al con­ser­v­a­tive who define the problem."
A pro­fes­sor of his­to­ry and inter­na­tion­al rela­tions at Boston Uni­ver­si­ty, Bacevich's lat­est book is The Lim­its of Pow­er: The End of Amer­i­can Excep­tion­al­ism, which draws on the philoso­pher Rein­hold Niebuhr's warn­ings against ​"our dreams of man­ag­ing history."
He recent­ly spoke with In These Times about con­ser­v­a­tives' response to his book, Iraq and why we shouldn't expect too much change from an Oba­ma administration.
In The Lim­its Of Pow­er, you look at the con­sump­tion pat­terns of the aver­age Amer­i­can cit­i­zen today. Giv­en the urgency of a wartime sit­u­a­tion, you're very critical.
It's not sim­ply that I'm trou­bled by con­sump­tion in the con­text of a glob­al war. I'm trou­bled by the pat­terns of con­sump­tion even apart from the war – in that we have come to expect that it is our due to live beyond our means, both as indi­vid­u­als and as a nation.
I'm not some kind of ascetic monk. I don't live in a cave. I prob­a­bly enjoy a pret­ty good stan­dard of liv­ing rel­a­tive to many oth­er peo­ple. Nonethe­less, one sens­es a kind of a com­pul­sion to acquire in our soci­ety. There is a mind­less­ness about it that I find trou­bling. Maybe that's just me admit­ting that I'm kind of an old-fash­ioned cul­tur­al con­ser­v­a­tive, but it's a con­cern espe­cial­ly because we can't pay for all the stuff that we're buying.
Add the war on top of that, and it does become more trou­bling. On the one hand, we have lead­ers like Pres­i­dent Bush, pro­claim­ing that this is a strug­gle that we should see as the equiv­a­lent of World War II, that the evil that we face is the equiv­a­lent of Nazi Ger­many or of Sovi­et total­i­tar­i­an­ism. And yet, in an odd sense the coun­try sort of says, ​"Yes, I got it, thank you very much," and then we just go back to doing what we were doing as if there were no war.
One con­se­quence of that, of course, is that the bur­den of the war falls on our mil­i­tary. I think that the mil­i­tary has been abused over the last sev­en years. It's tremen­dous­ly admirable that the Army and the Marine Corps, in par­tic­u­lar, have hung togeth­er the way they've hung togeth­er. But that doesn't make it right, doesn't make it fair, and it cer­tain­ly doesn't make it indef­i­nite­ly sustainable.
What's been the con­ser­v­a­tive response to your book?
The con­ser­v­a­tives have real­ly been split by the war. I dare say, the major­i­ty of con­ser­v­a­tives are loy­al to the Repub­li­can Par­ty, loy­al to Pres­i­dent Bush, sup­port the war in gen­er­al terms, may acknowl­edge that it was bad­ly han­dled but would still argue that it was an appro­pri­ate enterprise.
There is a minor­i­ty of con­ser­v­a­tives – I'm in that minor­i­ty – that sees the poli­cies of Pres­i­dent Bush as any­thing but con­ser­v­a­tive, real­ly see­ing them as rad­i­cal, as wild-eyed. The peo­ple who are in my camp – again, I empha­size, it's the minor­i­ty – would argue that a prin­ci­pled con­ser­v­a­tive for­eign pol­i­cy needs to be a real­is­tic for­eign policy.
It's not a world in which good is pit­ted against evil. It's real­ly a world in which gray is pit­ted against gray.
Even though we are a pow­er­ful nation, there are very real lim­its to our pow­er, very real lim­its to our capac­i­ty to antic­i­pate the con­se­quences of our actions, and there­fore we real­ly ought to be a lot more mod­est in the way we approach the world.
What are your views on Iraq?
There is no ques­tion that secu­ri­ty con­di­tions have improved sig­nif­i­cant­ly over the past year and a half. Regard­less of whether you think the war is a good idea or a bad idea, it's a good thing that the secu­ri­ty con­di­tions have improved. Those who have claimed that this is the result of a genius strat­e­gy called ​"the surge" prob­a­bly are over­sim­pli­fy­ing. The expla­na­tion for why secu­ri­ty con­di­tions have improved is com­plex, and it reflects as much inter­nal deci­sions made – inter­nal to Iraq – as much as it does any­thing that we've done.
Does that mean that vic­to­ry is at hand? I don't think so. Iraq still is in many respects a depen­den­cy, can't man­age its own affairs. So we are stuck there, absent a sort of a deci­sion by Pres­i­dent-elect Oba­ma to just draw a line and say, ​"This was a mis­take and we're get­ting out."
It's impor­tant to ask, ​"What does it mean, what have we gained?" Among the numer­ous jus­ti­fi­ca­tions for the war, one very impor­tant one was weapons of mass destruc­tion. There were none. One was that some­how Sad­dam Hus­sein was in cahoots with al Qae­da. He was not.
The real jus­ti­fi­ca­tion, the real strate­gic plan, the real rea­son that the Bush admin­is­tra­tion went in is that they thought that by top­pling Sad­dam, we could bring about rapid and effi­cient trans­for­ma­tion of Iraqi soci­ety and make it into a some­what lib­er­al, mod­ern, cohe­sive, func­tion­ing nation state, and that some­how that suc­cess in Iraq would be a prece­dent for achiev­ing a sim­i­lar trans­for­ma­tion in oth­er Mus­lim societies.
Does that strike you as chutzpah?
It strikes me as bizarre.
Even if tomor­row we declared vic­to­ry in Iraq, the war has not pro­vid­ed a tem­plate for the, quote, unquote, trans­for­ma­tion of the rest of the Mid­dle East. Even if it end­ed tomor­row, we would have expend­ed – what, $800 bil­lion or $1 tril­lion? – and lost well more than 4,000 Amer­i­can lives.
Does any­body think we're going to sim­i­lar­ly trans­form Iran or Syr­ia or, God for­bid, Pak­istan? As a step in a longer-term strate­gic process, the Iraq War has failed.
You're a pro­fes­sor. Across the board Amer­i­cans are not very well versed in his­to­ry, their own his­to­ry or the his­to­ry of oth­er countries.
When you're fly­ing along at 35,000 feet and you're look­ing down, you say, ​"My God, this is a big coun­try." We live in our own world – we are our own world. There are vast, wide-open spaces. There is some­thing about the envi­ron­ment in which we Amer­i­cans live that encour­ages a cer­tain provincialism.
The notion that we've ever pur­sued an iso­la­tion­ist for­eign pol­i­cy is total­ly wrong and unsus­tain­able by our his­to­ry. It's one of the great endur­ing myths. But the notion that we are an inward-look­ing peo­ple is not myth­ic. There is that incli­na­tion to look with­in and to not be espe­cial­ly inter­est­ed in what is going on out there.
I myself am guilty. To the extent that I was inter­est­ed in the world, say, 25 or 30 years ago, I was inter­est­ed in the world that was defined by the Cold War. The world that mat­tered to me was the world of divid­ed Ger­many and divid­ed South Korea and the Sovi­et empire and places like that. I wasn't inter­est­ed in Afghanistan or the his­to­ry of Afghanistan. So, yes, I've dis­cov­ered the his­to­ry of Afghanistan, I've dis­cov­ered some­thing of the his­to­ry of Iraq.
But we tend to be provin­cial, and that becomes a prob­lem when we get up in the morn­ing and decide we're going to go remake one of these dis­tant places.
In an op-ed in the Los Ange­les Times in late August, you weren't very san­guine about real change com­ing to Wash­ing­ton on Jan. 20, 2009. You write, ​"The very struc­ture of Amer­i­can pol­i­tics impos­es its own con­straints." What are some of those constraints?
I don't think pres­i­dents gov­ern – admin­is­tra­tions do. You have to look at the peo­ple they bring in. In many respects the peo­ple that I see sur­round­ing Oba­ma, at least with regard to for­eign pol­i­cy, aren't rad­i­cal­ly dif­fer­ent from the peo­ple who sur­round­ed McCain.
They're not iden­ti­cal, but it's not as if we've got a bunch of iso­la­tion­ists or peaceniks or what­ev­er. You actu­al­ly have a bunch of peo­ple around Oba­ma who believe in the notion of Amer­i­can glob­al lead­er­ship, believe that Amer­i­ca should be the supreme mil­i­tary pow­er, who, yes, believe that we screwed up Iraq. But Oba­ma him­self says quite fre­quent­ly, I'm not going to hes­i­tate to pull the trig­ger when I think I need to pull the trigger.
Also, we have to acknowl­edge the extent to which any admin­is­tra­tion is also hemmed in by inter­ests. The pres­i­dent can get up in the morn­ing and say, ​"I've got a great idea." But pres­i­dents oper­ate with­in con­fines defined by sundry inter­ests that don't want change to occur beyond cer­tain lim­its. So the pres­i­dent is not going to save the day.
David Barsami­an
is the award-win­ning founder and direc­tor of
Alter­na­tive Radio
, the inde­pen­dent week­ly series based in Boul­der, Colo. His inter­views and arti­cles appear in
The Pro­gres­sive, The Nation, Z
and oth­er jour­nals and magazines.