The Revolution's Torturers: Systematic Human Rights Abuses in New Libya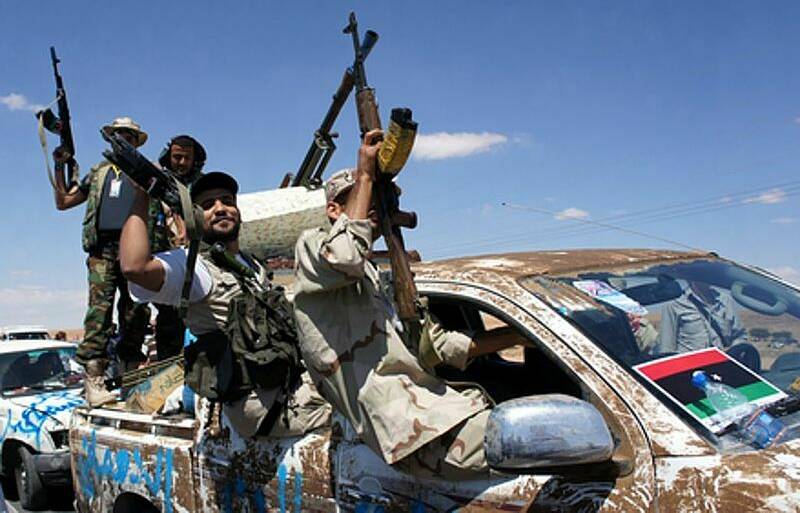 The month of February marks the one-year anniversary of the beginning of protests against the now fallen Gaddafi regime in Libya. While many Libyans have been in the streets celebrating the fall of one oppressive regime, several leading human rights agencies are fearful of what the country has become and where it may be headed. A report published by Amnesty International (AI) on Wednesday documents widespread human rights violations by the very militia groups that fought to topple the Gaddafi government. The report, Militias threaten hopes for new Libya, describes the militias as being
&
ldquo;largely out of control.
&
rdquo; Amnesty's representatives expressed grave concern over the near-universal impunity for crimes committed by the anti-Gaddafi militias.
The specific crimes highlighted by the report are numerous. From widespread torture and unlawful killings to extralegal secret detentions, the militias appear to be adopting practices just as brutal as those they once criticized under the fallen regime. Speaking to the
&
nbsp;Daily Mail,
&
nbsp;Donatella Rovera, AI
&
rsquo;s senior crisis response advisor, described some of what was witnessed on the ground:
&
ldquo;I have seen people who have been beaten with iron bars and rubber pipes, some hardly able to walk…Men are hung
&
nbsp;by handcuffs from a doorframe and attacked with electric wires.
&
nbsp;Tasers are applied to their ears and genitals, and finger and toenails are torn out."
&
nbsp; The report comes at the heel of a slew of abuses that human rights organizations have exposed over the last several months.
&
nbsp; In January,
&
nbsp;aid agency
&
nbsp;Doctors Without Borders (MSF) halted its work in detention centers in the Libyan city of
&
nbsp;Misrata. According to MSF general director Christopher Stokes detainees were brought to the doctors in the middle of torture sessions
&
ldquo;in order to make them fit for further interrogation.
&
rdquo; At least
8
,
500
individuals remain in detention centers around the country. Earlier this month
&
nbsp;Human Rights Watch
&
nbsp;documented the story of
&
nbsp;Libya
&
rsquo;s former ambassador to France, Omar Brebesh, who was tortured to death after he voluntarily submitted to questioning in Tripoli over his work for the former regime. Less than
24
hours later, his body became a gruesome display of the militia
&
rsquo;s brutality--fractured ribs, welts, cuts, and removed toenails. Numerous videos have surfaced showing the atrocities taking place. One obtained last month by the
&
nbsp;Daily Mail
&
nbsp;depicts a shopkeeper pleading for his life as militiamen whip and electrocute him with live wires. The man
&
rsquo;s story is not unique as militias continue to
&
nbsp;terrorize entire communities, many of which are largely comprised of internally displaced refugees. In the mean time, clashes between the numerous militia groups continue to intensify, leading to countless deaths, including dozens over the last week. How the government can successfully reign in the hundreds of militia groups that have sprung up over the last year is still unclear, but it will be crucial if it aims to make Libya a freer country than it was a year ago.
&
nbsp;
Andrew Bashi
is a Winter
2012
editorial intern at
In These Times
. A-third year law student at Loyola University Chicago, he is an active board member of the Chicago Chapter of the National Lawyers Guild.